Make the most of rhubarb season with one of our best rhubarb recipes. From rustic galettes, to classic crumbles, to sophisticated French-style pastries, there's a lip-smacking rhubarb recipe for everyone on this list.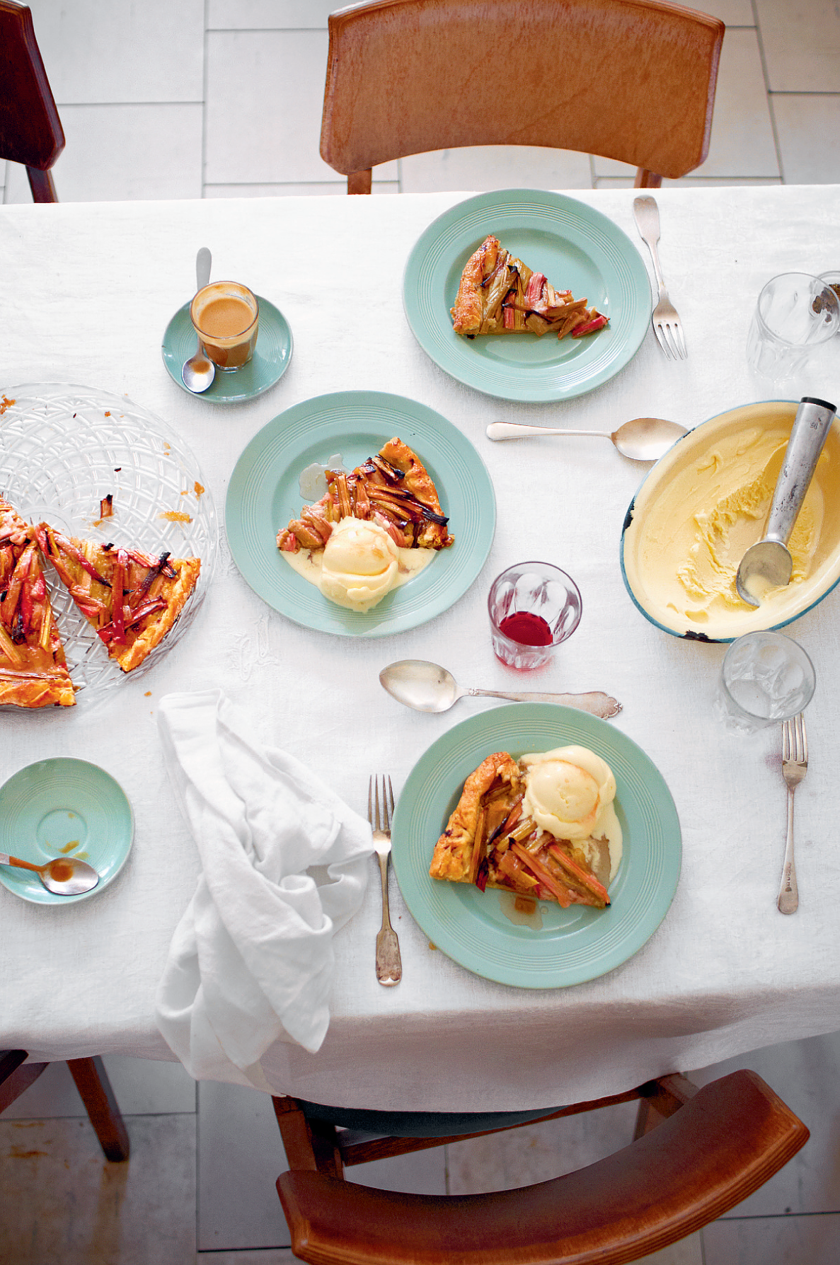 Rhubarb Galette from The Violet Bakery Cookbook by Claire Ptak
Showcase seasonal rhubarb in Claire Ptak's simple galette recipe. Perfect for leisurely entertaining and delicious with a scoop or two of good quality vanilla ice cream.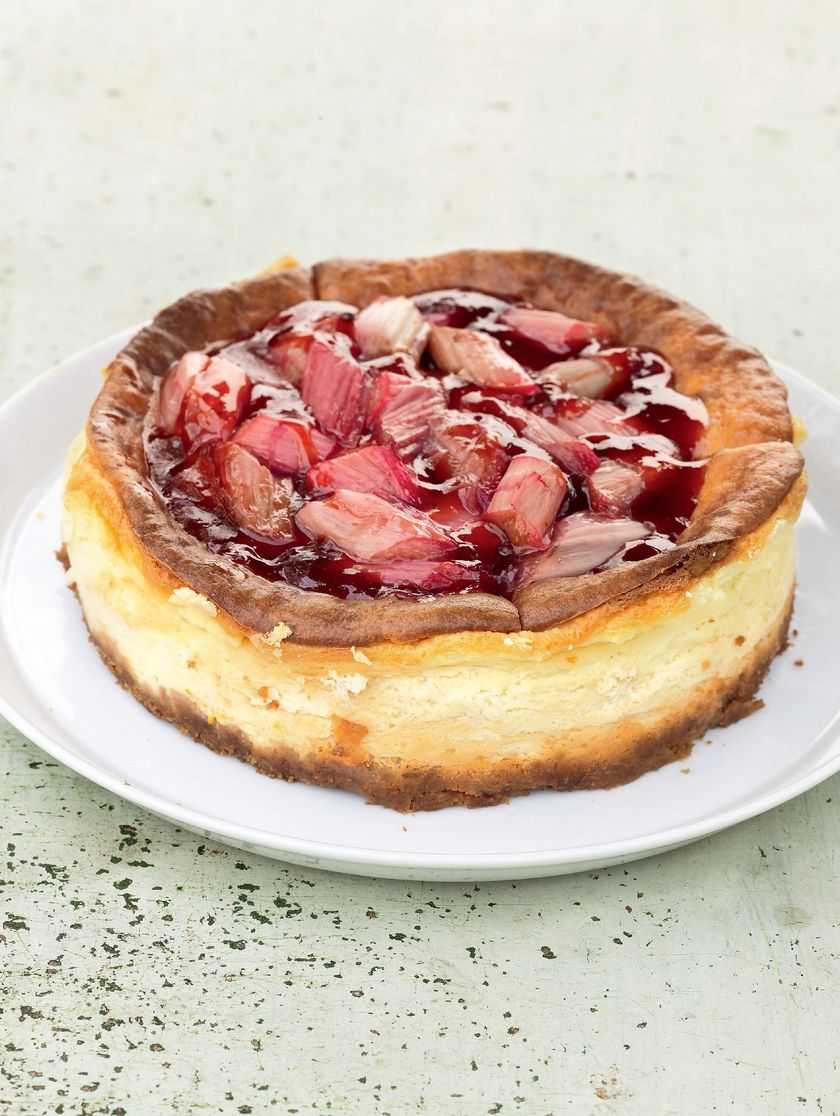 Yorkshire Pink 'Champagne' Rhubarb Cheesecake from The Great British Bake Off: Big Book of Baking by Linda Collister
Tart rhubarb couples beautifully with luxurious cheesecake in this recipe to create a truly memorable Spring-time dessert.  
Order The Great British Bake Off: Big Book of Baking here.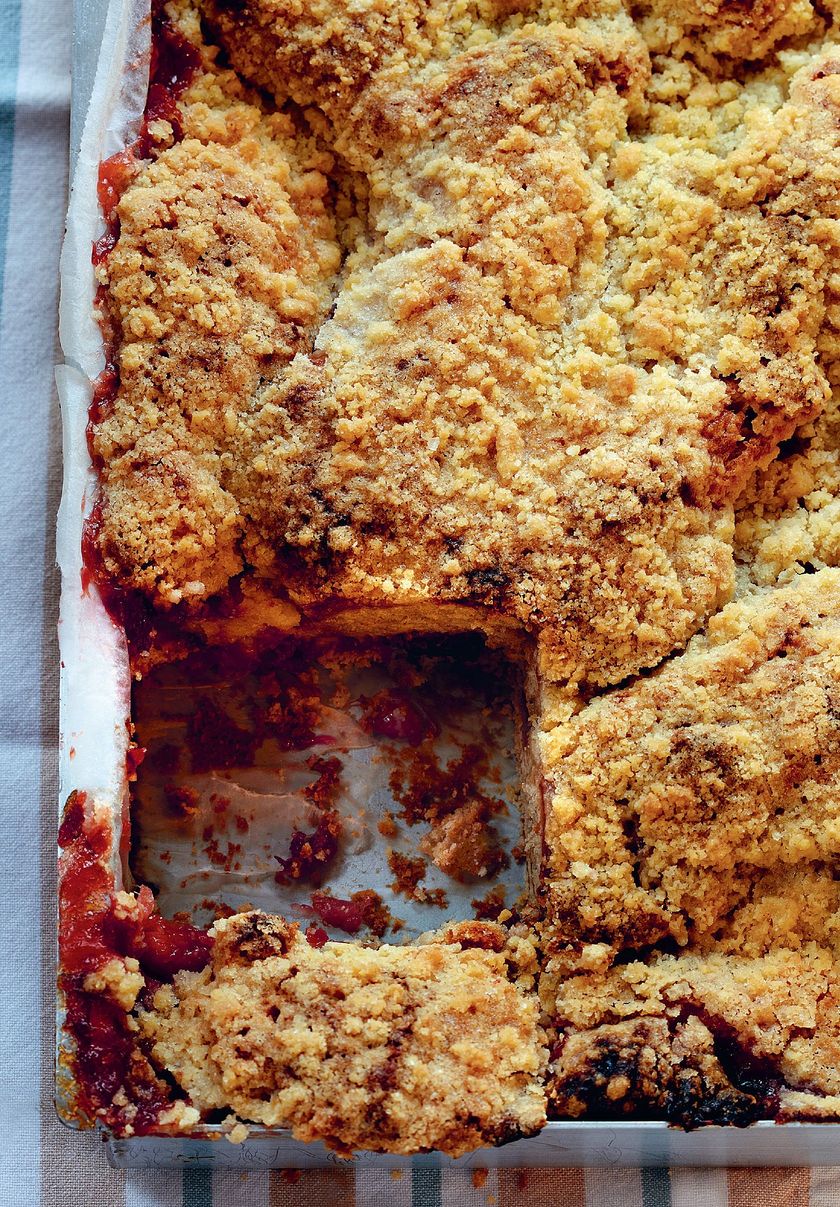 Rhubarb Strawberry Coffee Cake from Baked in America by David Muniz & David Lesniak
Sharp rhubarb and sweet strawberries combine in this moreish cake recipe, which is wonderful when paired with a cup of coffee of tea. 
Buy a copy of Baked in America here.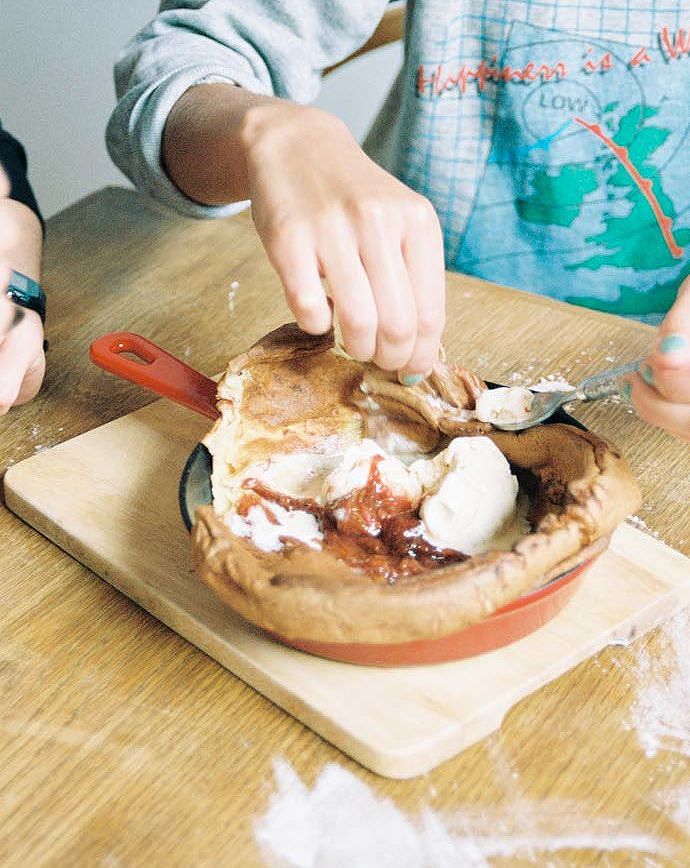 Harry Styles's Dutch Baby with Cinnamon Rhubarb from Flavour by Ruby Tandoh
Ruby Tandoh presents her recipe for mouth-watering rhubarb compote, the perfect topping for a pillowy Dutch baby pancake. Serve with ice cream for the ultimate brunch indulgence. 
Buy your copy of Flavour here.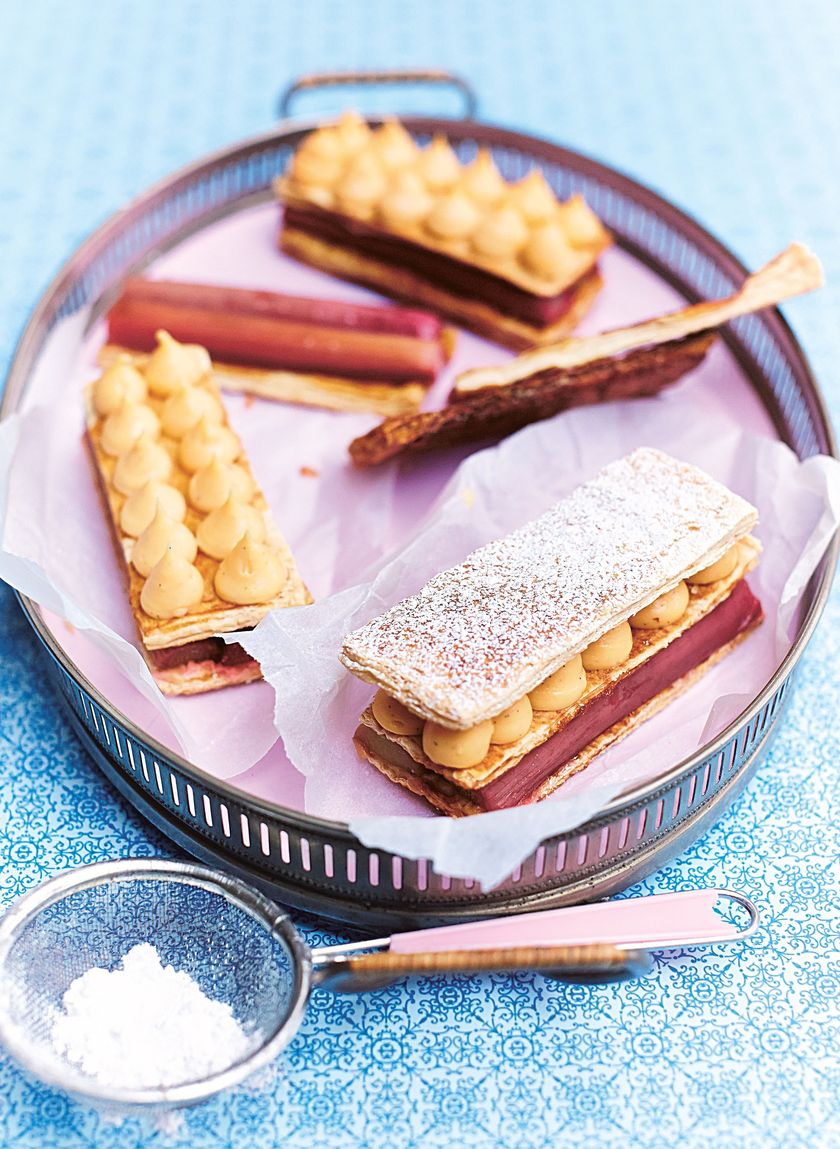 Rhubarb and Custard Millefeuilles from Rachel Khoo's Kitchen Notebook by Rachel Khoo
French patisserie meets classic British flavours in this elegant recipe. Serve at afternoon tea, weddings, baby showers or any special occasion. 
Get Rachel Khoo's Kitchen Notebook here.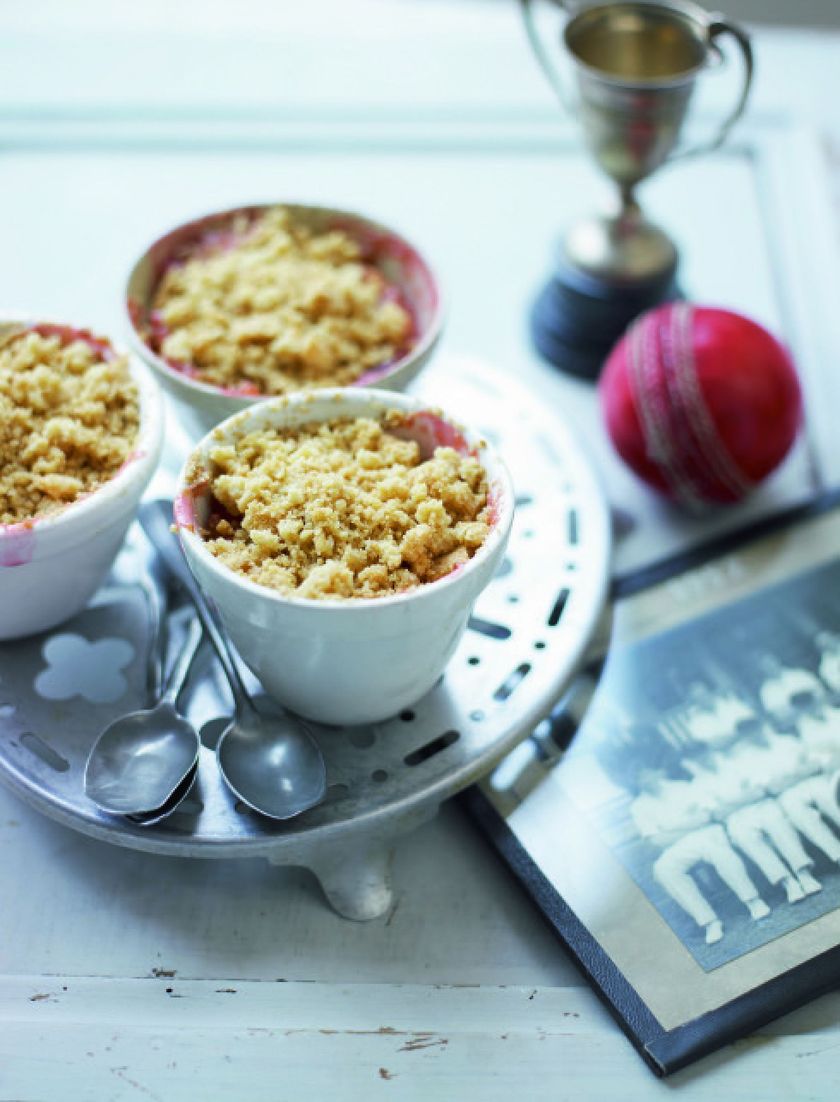 Rhubarb Crumble from Great British Puddings by The Pudding Club
This recipe is a classic must-make in the height of rhubarb season. Will you serve with cream, ice cream or custard?
Get a copy of Great British Puddings here.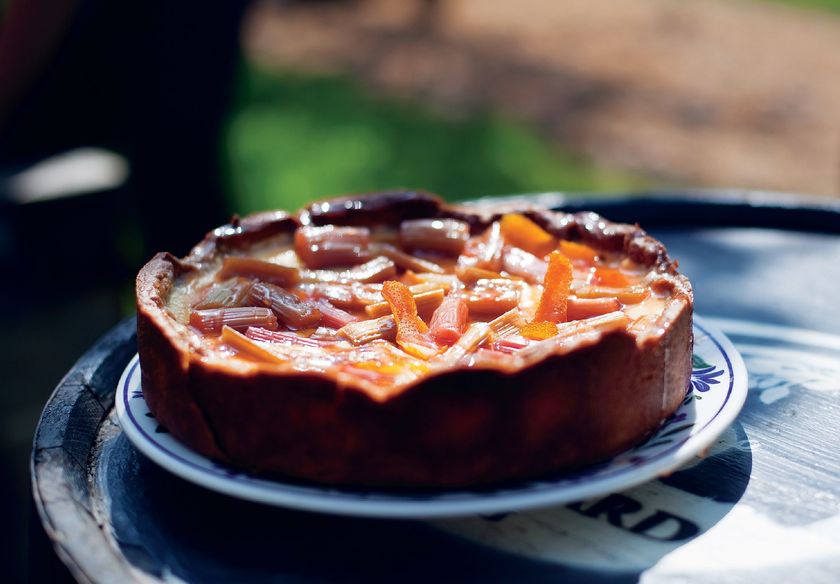 Rhubarb & Custard Pie from Pieminister: A Pie for All Seasons by Tristan Hogg & Jon Simon
Sweet and sharp rhubarb, creamy custard and a buttery pastry - what could be better?