Nigella Lawson knows how to do summer food like no-one else. Her elegant, relaxed style is perfect for this time of year, when the sun comes out, the pace of life slows down and we all want to enjoy laid-back weekend feasts with our family and friends.
To celebrate the re-release of her classic cookbooks as a series of stylish new editions, Nigella picked out three recipes which, when put together, make up her Ultimate Summer Sunday Lunch Menu. Visually stunning, and packed with Mediterranean-inspired flavours, these are dishes to celebrate and linger over in the heat of a sunny summer afternoon.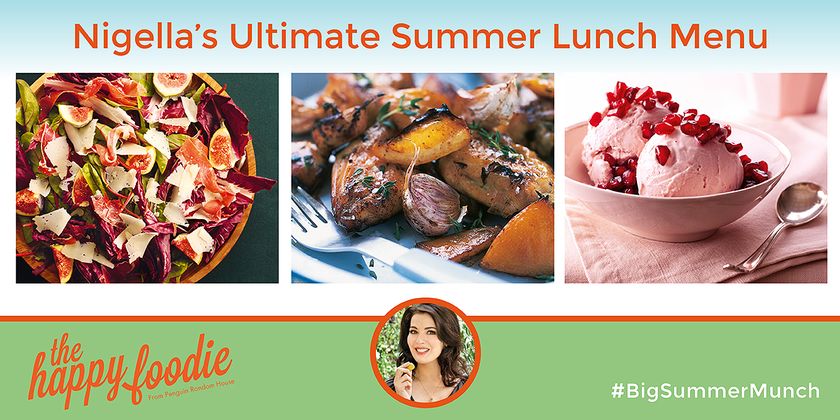 Starter: Red Leaf, Fig and Serrano Ham Salad from Nigella Express
The colours and flavours of the Mediterranean burst from this dish, which works equally well as a light lunch or an elegant starter.
Main: Slow-Roasted Garlic and Lemon Chicken from Nigella Summer
Punchy, rustic flavours are the signature of this beautifully simple roast chicken recipe.
Pudding: No Churn Pomegranate Ice Cream from Nigella Express
The easiest of ices, Nigella's no churn pomegranate ice cream can be prepared ahead, leaving you to enjoy the sunshine with your guests.