Nadiya Hussain loves nothing more than to bring her family together around the dinner table to enjoy a flavour-packed meal and enjoy the opportunity to catch up on each other's news. In her new cookbook, Nadiya's Family Favourites, she shares over 100 of her best-loved family recipes, the ones she knows will fill hungry bellies and have everyone coming back for seconds.
Curries often make an appearance on the Hussain family table, and Nadiya's recipes are adored by the whole family. In this collection for The Happy Foodie she shares her best-loved curry recipes, from a traditional mild Bengali chicken korma that puts restaurant versions in the shade, to her latest creative twist, an incredible spice-fuelled Halloumi Curry with Coconut Sambal that will have vegetarians and meat-eaters alike jumping for joy.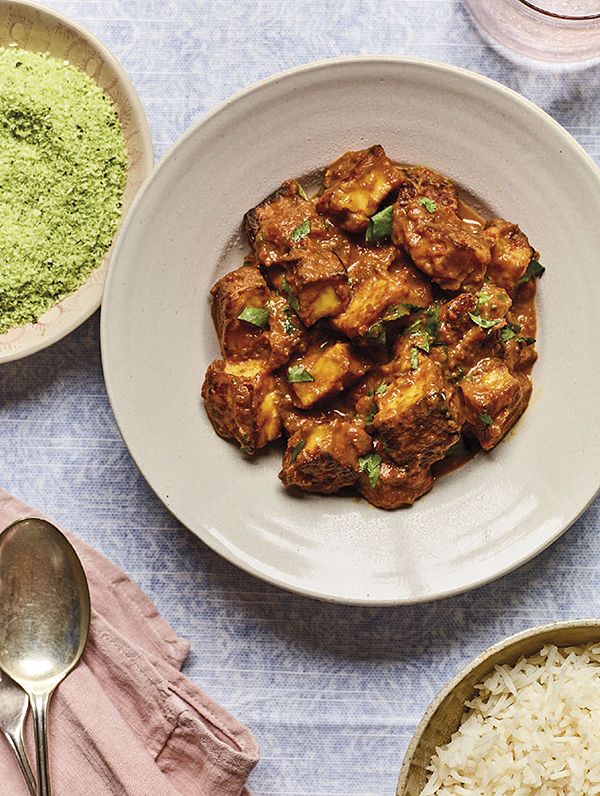 Halloumi Curry with Coconut Sambal from Nadiya's Family Favourites by Nadiya Hussain
A brilliant quick midweek vegetarian curry, this innovative dish replaces traditional paneer with flavour-packed halloumi, combining it with red pepper, red onion and an array of delicate spices. Serve with rice for a weeknight meal to remember.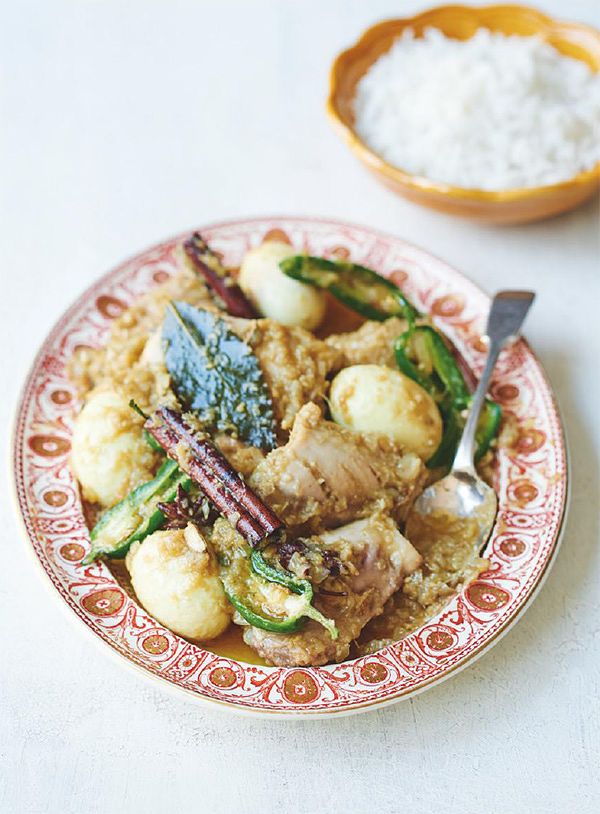 Bengali Korma from Nadiya's Kitchen by Nadiya Hussain
Nadiya's traditional Bengali recipe for chicken korma is worlds away from the heavy, claggy dish usually served in curry restaurants. Light and fragrant, it is home cooking at its best and is one of the dishes Nadiya most closely associates with 'home'.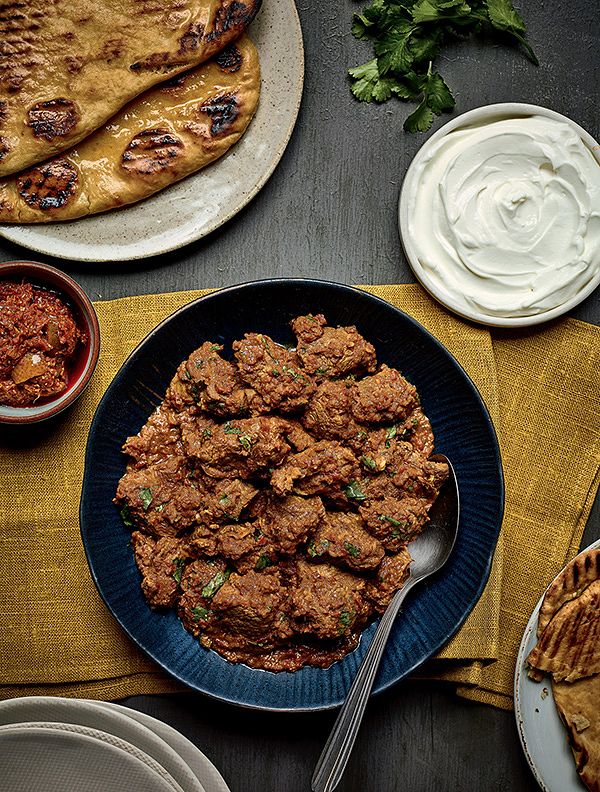 Lamb Bhuna with Garlic Naan from Nadiya's British Food Adventure by Nadiya Hussain
Nadiya Hussain's easy and speedy Lamb Bhuna recipe uses a quick paste that you can store in your freezer ready for whenever a curry craving strikes, perfect to feed a crowd in a hurry.