Salmon is one of the nation's favourite ingredients, and it's one of Mary's too. Across her cookbooks, Mary has taught us that versatile salmon pairs just as well with creamy sauces as it does with bright, zingy flavours, and is equally enjoyable pan-fried, poached or baked into a pie, or served simply on a bed of spinach. From comforting midweek dinners to show-stopping centrepieces for a celebratory dinner, here are 8 of our favourite salmon recipes from Mary Berry.
Roasting Tin Thai Salmon and Vegetables from Simple Comforts by Mary Berry
"This dish has become a firm favourite of mine", says Mary. Salmon pairs wonderfully with zingy Thai-inspired flavours, and this traybake dinner is so easy to make with the salmon, sauce and veg all cooked together in one dish.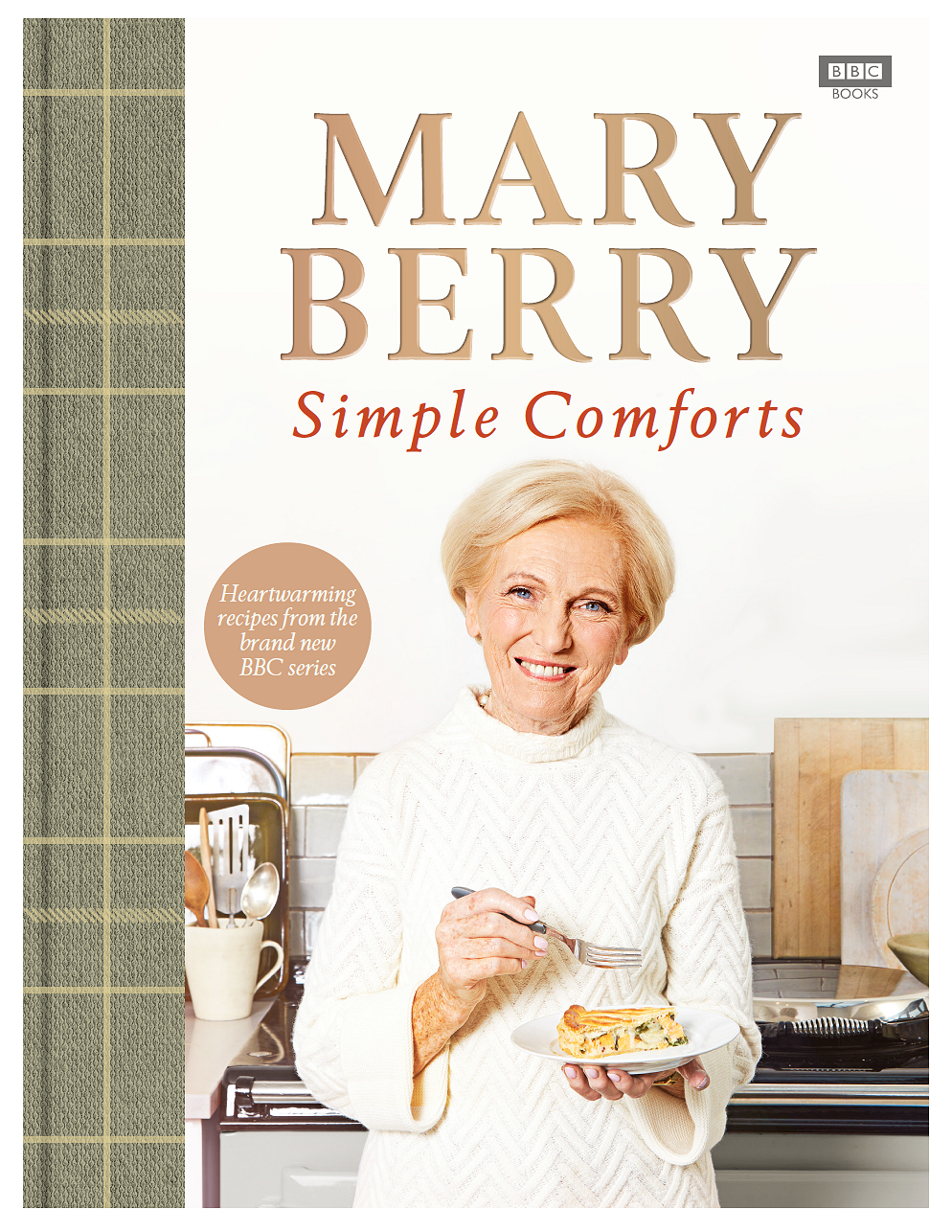 Simple Comforts
Heart-warming comfort dishes from the nation's favourite cook
With easy, family-friendly recipes as well as all-out weekend feasts
Including chapters full of indulgent bakes and sweet treats
Salmon and Fennel One-Pot Wonder from Simple Comforts by Mary Berry
Salmon, fennel and shallots are a tasty trio in this simple, healthy family dinner. If you're not keen on fennel, Mary recommends swapping in a medium thinly sliced leek instead. Cooked in a creamy sauce, this is a great way to use up a pack of salmon fillets for a midweek dinner. 
Order your copy of Simply Comforts here.
Poached Side of Salmon with Asparagus and Brown Shrimps from Classic by Mary Berry 
This eye-catching dish is made for sharing. Poach your salmon in a tinfoil bag in the oven with white wine and lemon juice until gloriously tender, then serve with asparagus, slices of radish or mirco herbs. Mary recommends asking your fishmonger to prep the salmon so it's nicely trimmed and pin-boned, then "there is very little to do, except serving it up and impressing your guests", she says. 
Order your copy of Classic by Mary Berry here.
Salmon Fillets with Cauliflower Cheese Topping from Simple Comforts by Mary Berry
For lovely flavour and texture, spruce up your salmon fillets with a golden cauli cheese topping. Simply blitz cauliflower in a blender and mix it with cream cheese, Cheddar, Parmesan and mustard, before slathering on top of your salmon and baking the lot with a dusting of paprika. Yum.
Order your copy of Simply Comforts to get the recipe.
Fish Pie with Crushed Potato Topping from Mary Berry Cooks the Perfect
This family favourite comes with a tasty spinach, salmon, and hake filling. The real point of difference, though, is in the topping; Mary swaps classic mash with quickly crushed new potatoes, drizzled with olive oil and baked until crunchy and golden. 
Order your copy of Mary Berry Cooks the Perfect here.
Hot Smoked Salmon & Asparagus Salad from Simple Comforts by Mary Berry
With tender pieces of flaked smoked salmon, crunchy lettuce and asparagus, creamy avocado, boiled eggs, and a fennel and mustard dressing, this colourful salad is full of contrasting textures and flavours. 
Order your copy of Simply Comforts to get the recipe.
Salmon Salsa Verde en Croute from Cook Up a Feast by Mary Berry
With the addition of this herby Italian salsa verde sauce, Mary gives this dinner-party classic a little something different. Bring it to the table to slice open buttery pastry to reveal your salmon and a wonderful green layer in the middle.
Order your copy of Mary Berry's Cook Up a Feast here.
Salmon Fillets on a Bed of Spinach from Mary Berry's Absolute Favourites by Mary Berry
An elegant dinner party dish, tender, baked salmon fillets are served here with a white wine and tarragon sauce. Easy and quick to prepare, Mary recommends making the sauce and spinach in advance.