As the nights draw in, there's nothing more satisfying than a warming crumble. Easy to prepare, they're the perfect dessert to throw together with any fruits you have to hand, from apples and pears to plums and rhubarb, as well as a few storecupboard staples. These are our favourite crumble recipes, each with a bit of a twist to make those hearty treats a little more special.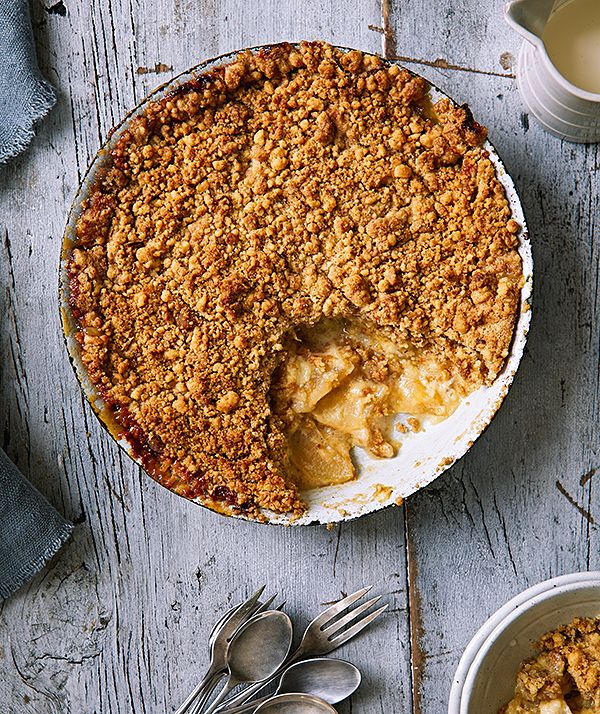 Combine apples and custard with a traditional topping for a clever twist on a British classic. This Apple and Custard Crumble recipe is the perfect dessert or tea-time treat from The Great British Bake Off: Winter Kitchen cookbook.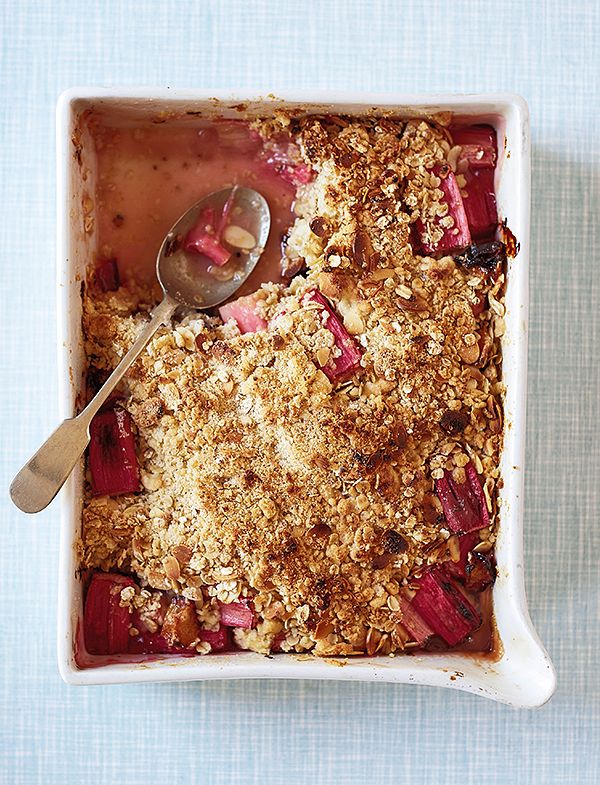 This Fruity Rhubarb and Almond Crumble from Britain's Best Home Cook is super comforting with intense, soft fruit and a buttery, chewy topping. This recipe combines rhubarb and plums, but feel free to vary the fruit according to what's in season.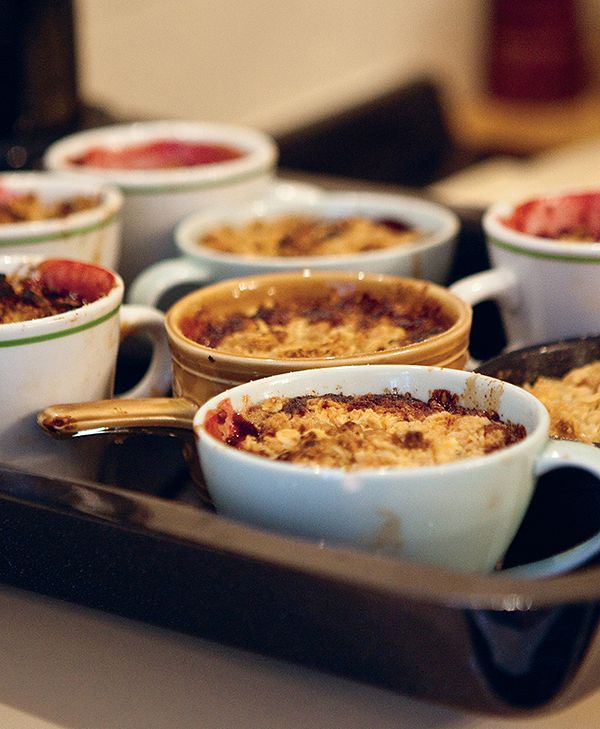 This plum crumble – aka Plumble – is infused with spicy mulled wine for the perfect combination of intense plums, red wine and fragrant spices. From Pieminster: A Pie for all Seasons, this is an easy dessert to have up your sleeve.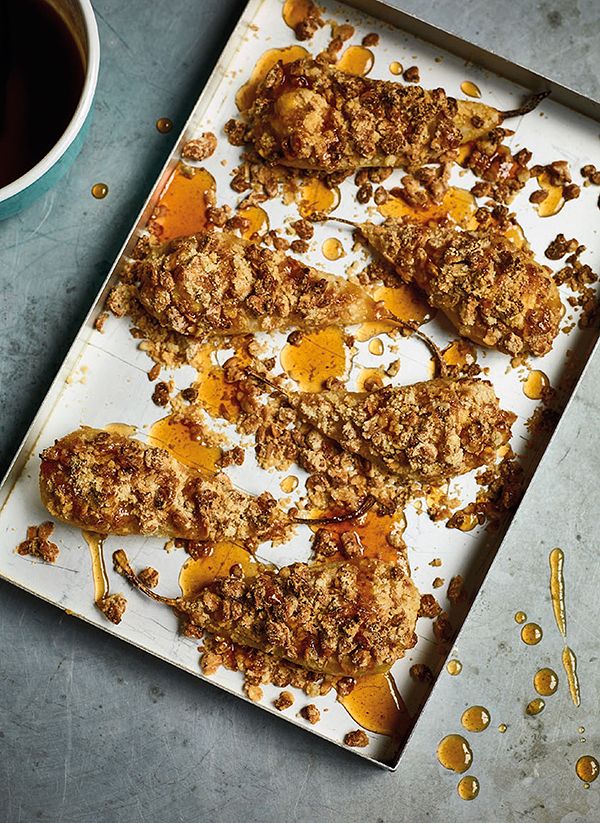 For a crumble with a difference, try Nadiya Hussain's Half-a-Pear Crumble, from Nadiya's Family Favourites. Featuring poached pears filled with marzipan and topped with granola, this is a kinda-crumble worth trying.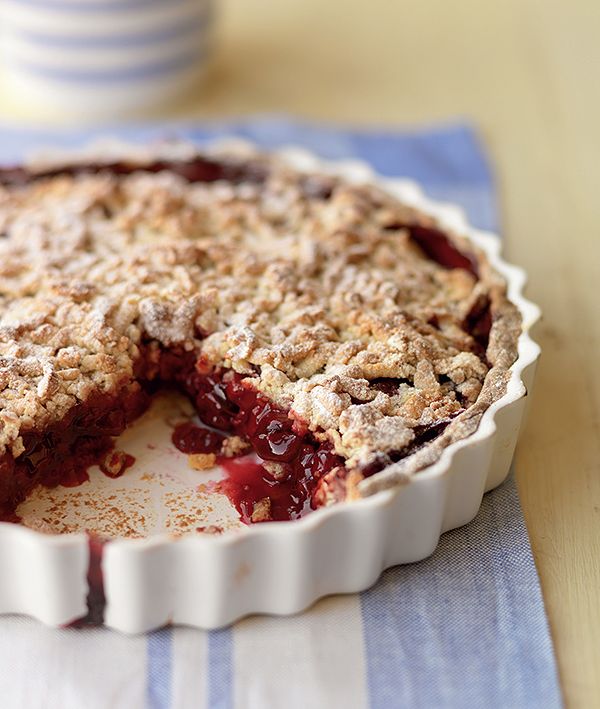 A crumble and pie rolled into one? What's not to love about this Warm Cherry Crumble Pie from The Great British Bake Off: How to Bake: The Perfect Victoria Sponge and Other Baking Secrets. Enjoy when cherries are in season or swap in any other stone fruit you please.