With the new year beginning, save yourself the extra pennies and make your own packed lunches to take to work. These vegan recipes, from salads to sandwiches, transport well and can be adapted easily. Try the Miso & Tahini Dressing on top of any combination of winter veg, grains or leaves. Alternatively, cook up a big batch of BBQ pulled jackfruit and use it throughout the week in sandwiches, in a burger bun or with pasta. Whether you're a full-time vegan or you're ditching the meat and dairy for Veganuary, use these vegan packed lunch recipes to inspire you.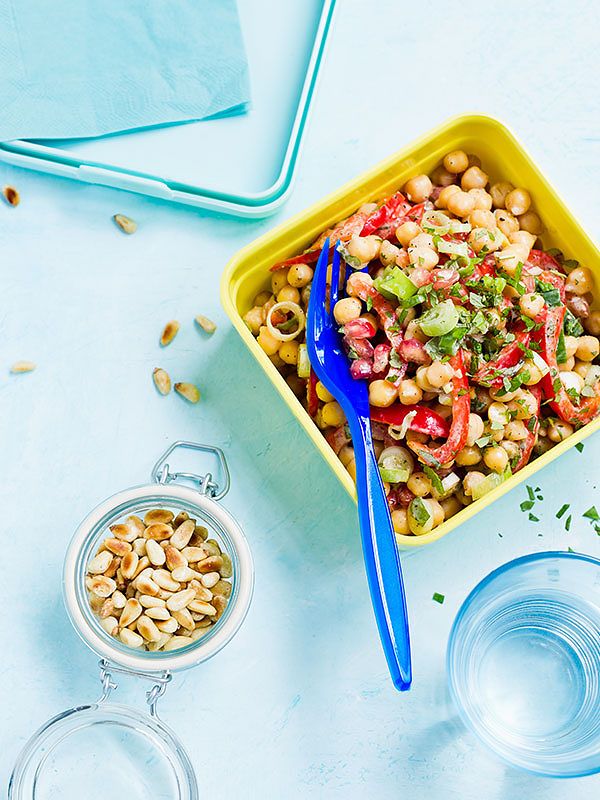 Pack this Indian Chickpea and Pomegranate Salad into your lunchbox and you won't regret it. From Vegan On The Go, this recipe combines pomegranates with chickpeas and an Indian-style mint and soy yogurt dressing – fresh flavours that just happen to be vegan.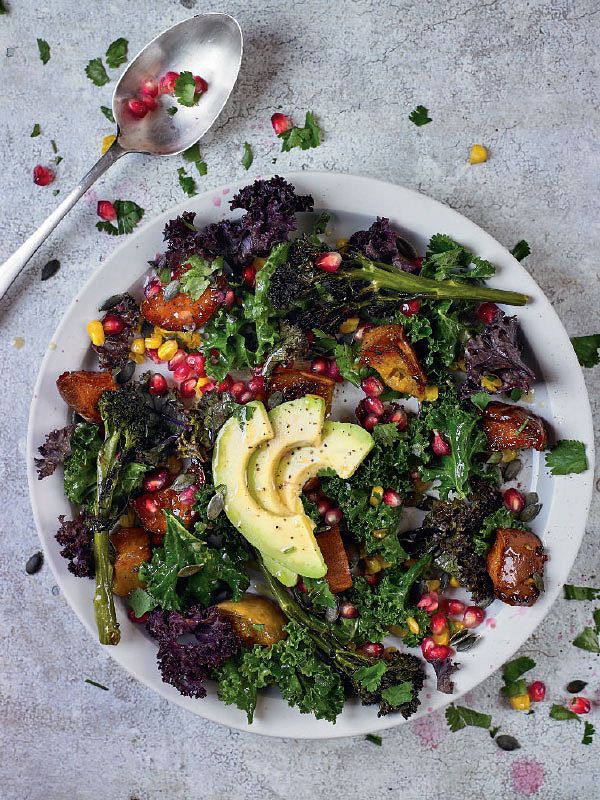 Vibrant and packed with flavour, this Superfood Salad with Miso & Tahini Dressing from Nick Knowles' Proper Healthy Food is a great winter salad. The dressing packs a punch too; with tahini, miso and garlic, it's a great vegan dressing to have up your sleeve whatever you're making.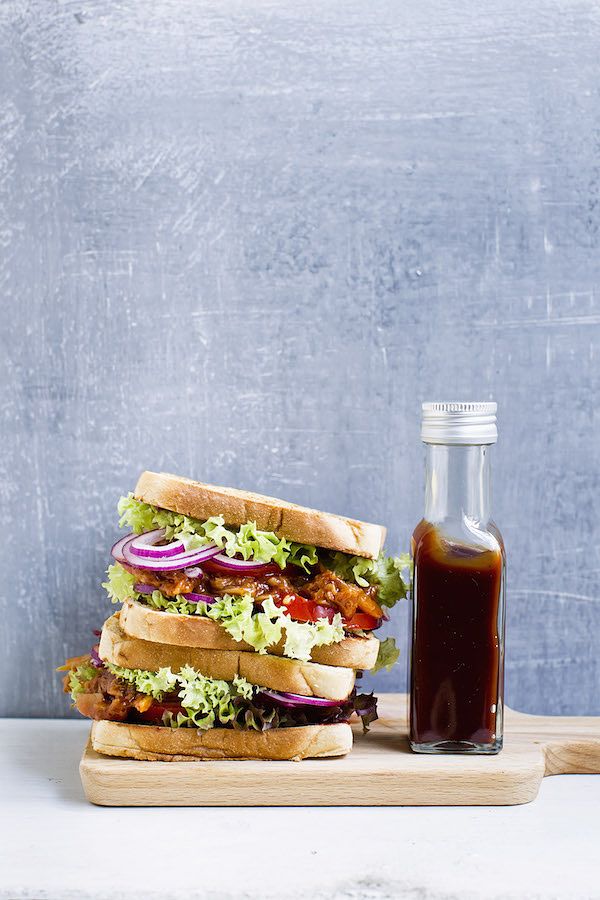 Cook up a batch of BBQ pulled jackfruit, then use it over the coming week stuffed into a sarnie. This Barbecue Pulled Jackfruit Sandwich recipe from Vegan On The Go will guide you through it. Not yet discovered jackfruit? Read all about how to cook with this incredible pulled meat substitute here.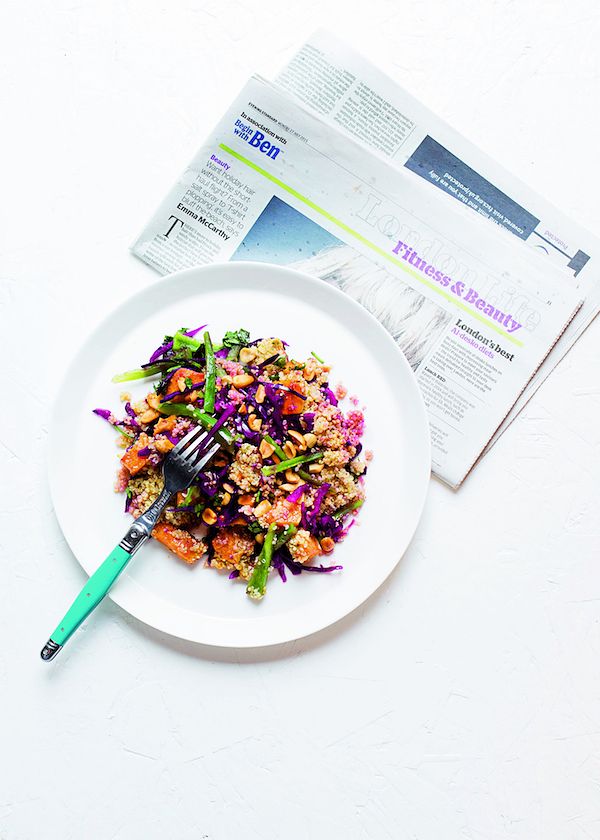 This Crunchy Squash Satay Salad from Lunchbox Salads puts quinoa, roasted butternut squash and crunchy red cabbage at the fore. Learn how to make this zesty and spicy peanut satay dressing, and you'll be able to add it to any variation of grain and seasonal vegetable. Delicious!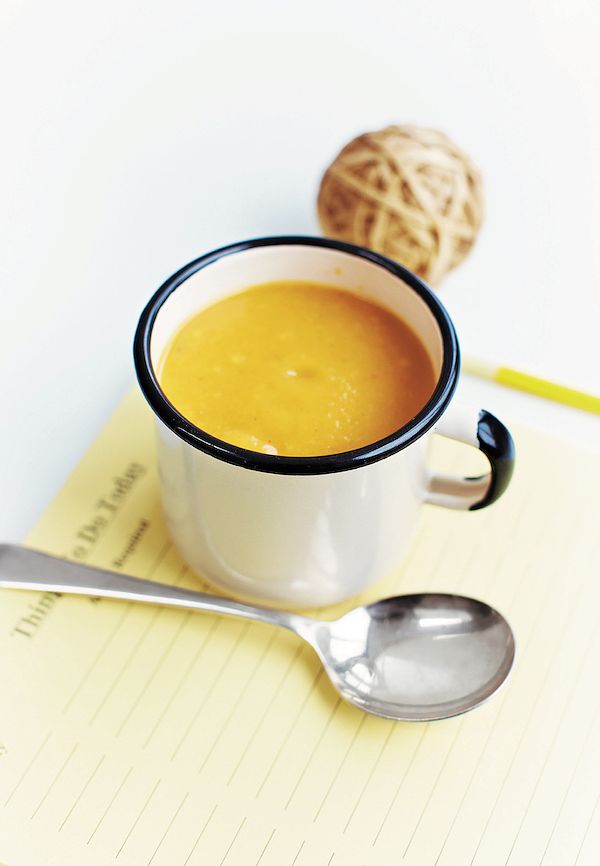 This spicy Root Veg Soup from The Little Book Of Lunch features garam masala and fresh chilli to warm you up on cold days. A great recipe to batch-cook and take to work throughout the week. Simply leave out the butter and use a little extra olive oil to make it vegan.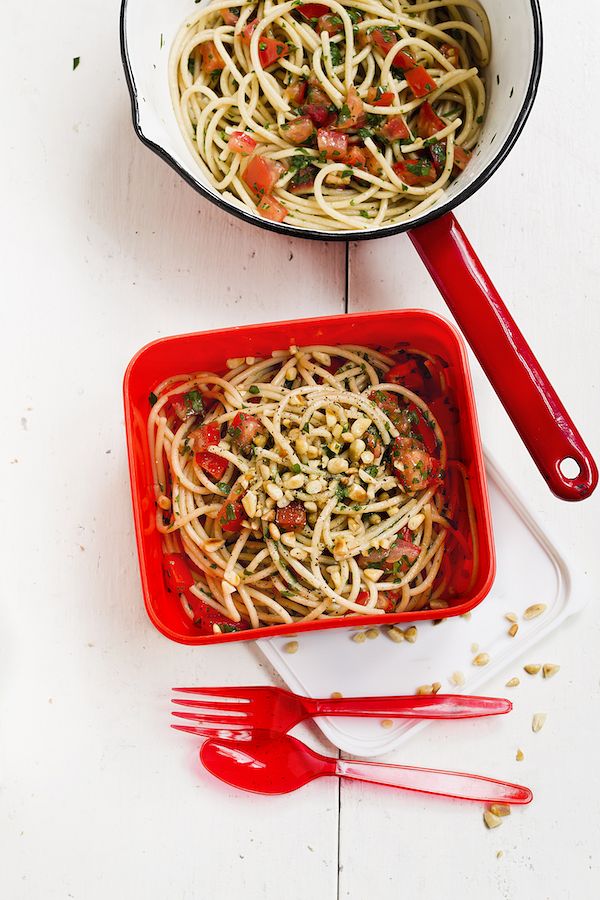 This simple pasta recipe from Vegan On The Go combines spaghetti with tomatoes, pine nuts and a hint of lemon for a quick and easy vegan lunch full of Italian flavours.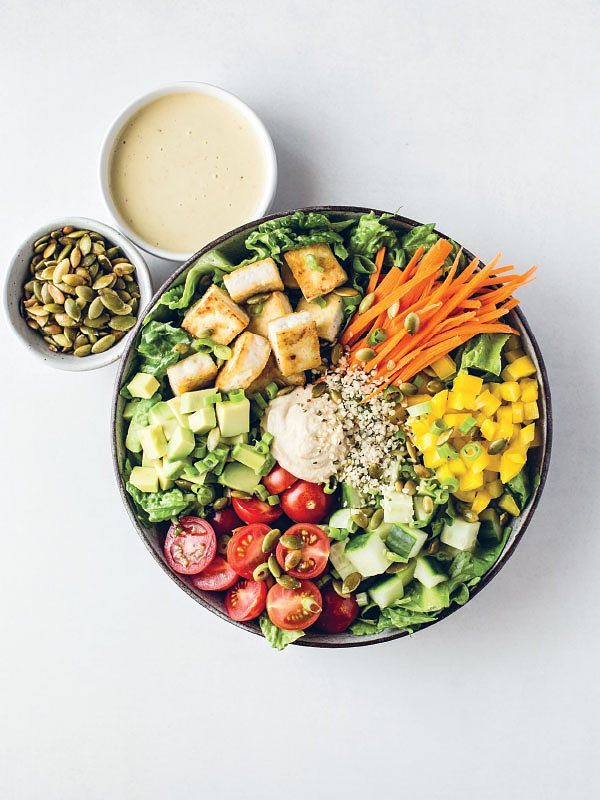 For a satisfyinig salad bursting with nutritious feel-good ingredients, the Every Day Glow Salad from Oh She Glows Every Day ticks all the boxes. The fresh, wholesome veggies combined with protein-filled hemp hearts, lentils and tofu make for an energising lunch that will power you through the afternoon. 
Go Greek with these lipsmackingly tasty Gyro Wraps from Lauren Toyota's Vegan Comfort Classics. Packed with veggies, seitan and a creamy cucumber sauce, these lunchtime saviours are a flavour and texture sensation. Make the fillings on a Sunday afternoon and you'll be set for the week.