In celebration of the release of Mary Berry's long-awaited new cookbook, Quick Cooking, a few members of our team have been trialling and testing some of the recipes for themselves this week. Find out how they got on with Mary's recipes at home.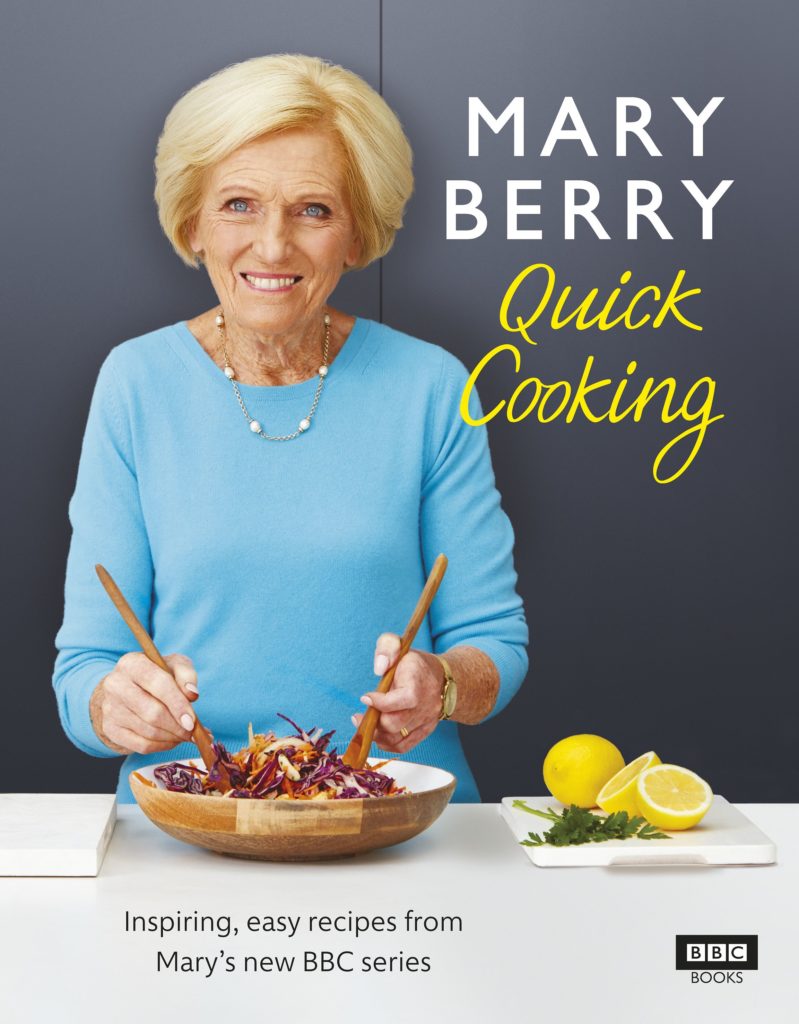 Mary Berry's Quick Cooking
Mary's quickest and easiest recipes yet
All the recipes from the BBC TV series
Fast and simple recipes, from breakfasts to bakes
Who: Marina Hopkins, Editorial Assistant, The Happy Foodie
What I made: Miso Cod
What I thought: A slight obsession with the recent Netflix series Salt Fat Acid Heat with Samin Nosrat sparked in me another (not so slight) obsession with miso. As Samin enthusiastically explains in her Netflix show, miso is an incredible way of adding not only saltiness but an overall complex depth of flavour to otherwise simple ingredients, to create a delicious and balanced dish with very little effort. Aside from the flavour component, I'm also interested in the health benefits of eating fermented foods, like miso, and am always on the look-out for inspiring new ways to bring them into my day-to-day cooking. When flicking through Mary Berry's Quick Cooking to choose which recipe to make, I spotted the Miso Cod and my mind was made up.
Not only did the recipe tick the box in terms of my miso craving, I was also pleasantly surprised to see how simple the list of ingredients was, and how straight-forward the instructions were. If anyone in the world of cookery knows how to write clear and easy-to-follow instructions, it's Mary Berry. Making this dish made me realise how over-complicated so many recipes are, whereas this one really sticks to the basics and the result is absolutely delicious. The fish is simply coated in a sauce made with miso, sweet chilli sauce, lemon juice, sesame oil, and Muscovado sugar, which caramelizes beautifully as it cooks under the grill, creating a moreish salty-sweet glaze that brings this dish to life. I love the final touch of the toasted sesame seeds scattered on top, and I chose to add some fresh coriander leaves just to brighten it up.
Served with noodles (I went for soba noodles which have a lovely nutty taste), and stir-fried broccoli (Mary suggests pak choi but they don't stock it in my local supermarket), this turned out to be a well-balanced, flavourful, and above all easy mid-week dinner, which I would happily make again!
Who: Claire Daverley, Marketing Manager, Page Turners
What I made: Glazed Coriander Chilli Chicken
What I thought: My husband is the biggest fan of coriander, so there was no discussion when it came to trying out this quick, easy and delicious midweek meal. It's super easy to make, blitzing the ingredients for the sauce and throwing the chicken in the oven for a mere twenty minutes. But the best thing about it is that it's packed with flavour – the chilli and ginger give it a real kick, and it has a delightfully warm (but not overly spicy) aftertaste. I served it with a fresh rocket salad and potatoes, as she advises in the book, though I think it would have been lovely in a salad or on a bed of couscous, too – and I always enjoy a dish that's flexible! We'll putting together whenever we need a light, tasty dinner, or perhaps served as the chicken showstopper for our next summer BBQ. The only thing I would say is that the quantities made far too much sauce, which is fine if you like some extra for the side, but meant my chicken didn't crisp up and go beautifully golden like Mary's – you can't win them all!
Who: Helen Langley, Senior Email Marketing Manager
What I made: Speedy Thai Chicken and Vegetable Curry
What I thought: Initially I was a little nervous about making this because I'm probably the laziest cook I know. Usually I have very limited repertoire which is set on a constant rotation: Monday night eggs, Tuesday night eggs, Wednesday night pasta, Thursday night eggs… Unless someone takes pity on me, usually my boyfriend, and makes my dinner for me. I have a pretty busy lifestyle so unfortunately I tend to gravitate towards meals that don't take up a lot of time or energy to make.
But every once in a blue moon, usually when I've skipped the gym and want to feel better about my life, I will opt to try something new, and last night was one of those nights. I flicked through Mary Berry's book with the aim of finding something delicious, but that more importantly wasn't pasta or eggs, and I stumbled across Mary's recipe for 'Speedy Thai Chicken and Vegetable Curry'. Something about this recipe caught my eye… I think you've guessed it, it was the promise of 'speed'.
But what I actually really liked about this recipe was that it really was as simple and speedy as I was led to believe, even for someone like me who cooks more out of necessity than enjoyment. Even I could do it (and it turned out really well if I do say so myself, good enough for a quick Instagram snap – I didn't even need a filter!)
Sometimes I find cooking from a recipe quite stressful because it can feel like you have to be doing two stages of the process simultaneously, like stirring a sauce whilst miraculously chopping vegetables at the same time, but with this recipe it felt like everything could be added into the mix one stage at a time. The chicken could be left to cook for a minute whilst you roughly chopped something else up, which was a revelation.
I also loved that all the ingredients could be purchased in one place, in the smallest supermarket on my local high street, and I didn't have to visit four different supermarkets in pursuit of a type of pepper that I've never heard of before, which is sometimes my fear when using recipes from books. But most importantly, right after it looking really great on Instagram, was that it tasted sooo good! So good in fact that I reheated it and had it again for lunch today!
One thing I would say though, is that the recipe says to use half to one chilli, but I really like spicy food, so I did actually add in another half a chilli which tasted really good (note how the apprentice has now clearly become the master and is dishing out cooking advice). Overall I found this really easy and stress-free to make, so much so that I think I'm going to add it into my regular rotation: Monday night eggs, Tuesday night eggs, Wednesday night pasta, Thursday night Thai green curry…
Who: Julia Pal, senior digital marketing manager, The Happy Foodie
What I made: Piquant Chicken with Tomato & Peppers
What I thought: In her introduction to this recipe in the Quick Cooking book, Mary says this dish is guaranteed to become a family favourite. As soon as I read that, I knew I had to give it a try. I'm always on the hunt for new recipes for easy crowd-pleasers that can help me to put a nutritious and flavoursome family meal on the table after a busy day at work. This chicken recipe fits the bill perfectly. I cooked the tomato and pepper sauce for a little longer than recommended in the book but, even so, it was ready to eat in under 30 minutes. The piquant sauce worked beautifully with the tender chicken strips and comforting mashed potato. It's a simple dish and yes, I can picture it becoming a regular on our family table. Thanks Mary!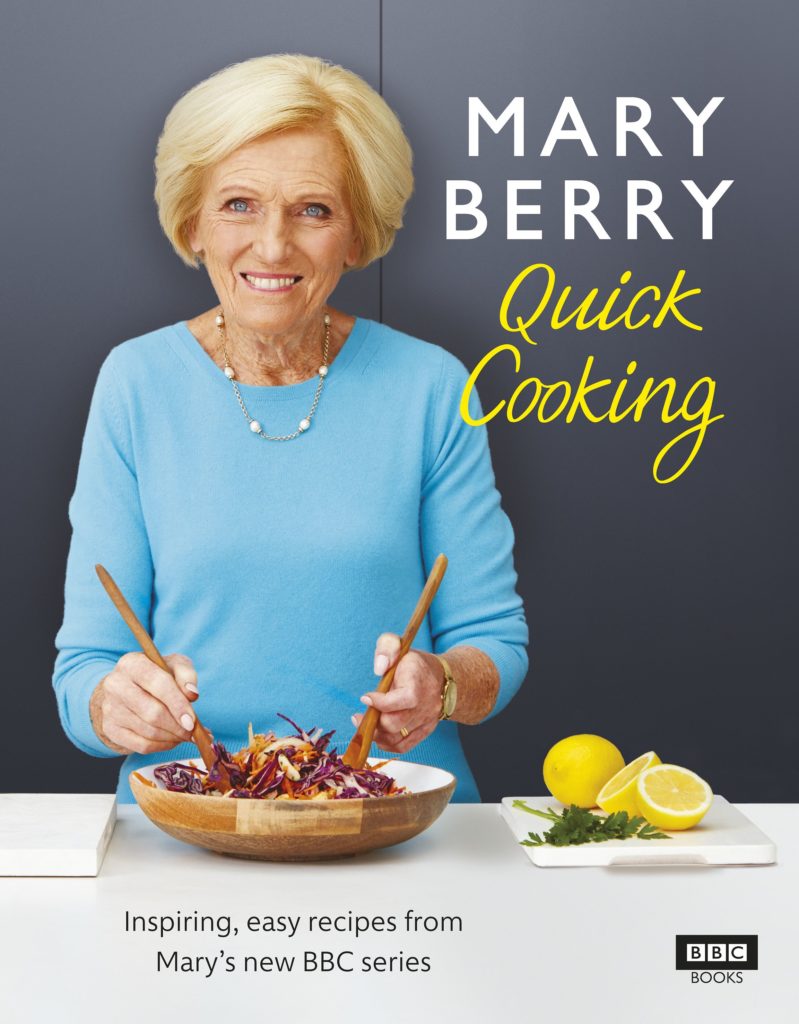 Mary Berry's Quick Cooking
Mary's quickest and easiest recipes yet
All the recipes from the BBC TV series
Fast and simple recipes, from breakfasts to bakes