After helping families up and down the country maximise their food budget on Eat Well For Less? and teaching us all to make friends with our freezer and get much better at batch cooking with his first cookbook, Good Food, Sorted, Chris Bavin is back to tackle the nation's dependency on expensive and unhealthy takeaways. His brand new book, Fakeaway is here to help you recreate healthier and cheaper versions of your favourite takeaway dishes at home but without any compromise on flavour and fun, from sweet and sour chicken to loaded nachos. 
Ready to go cold turkey on our delivery app addiction and stick to some New Year's resolutions in the process, The Happy Foodie team has been trying out some of the recipes in the book. Here's how we got on...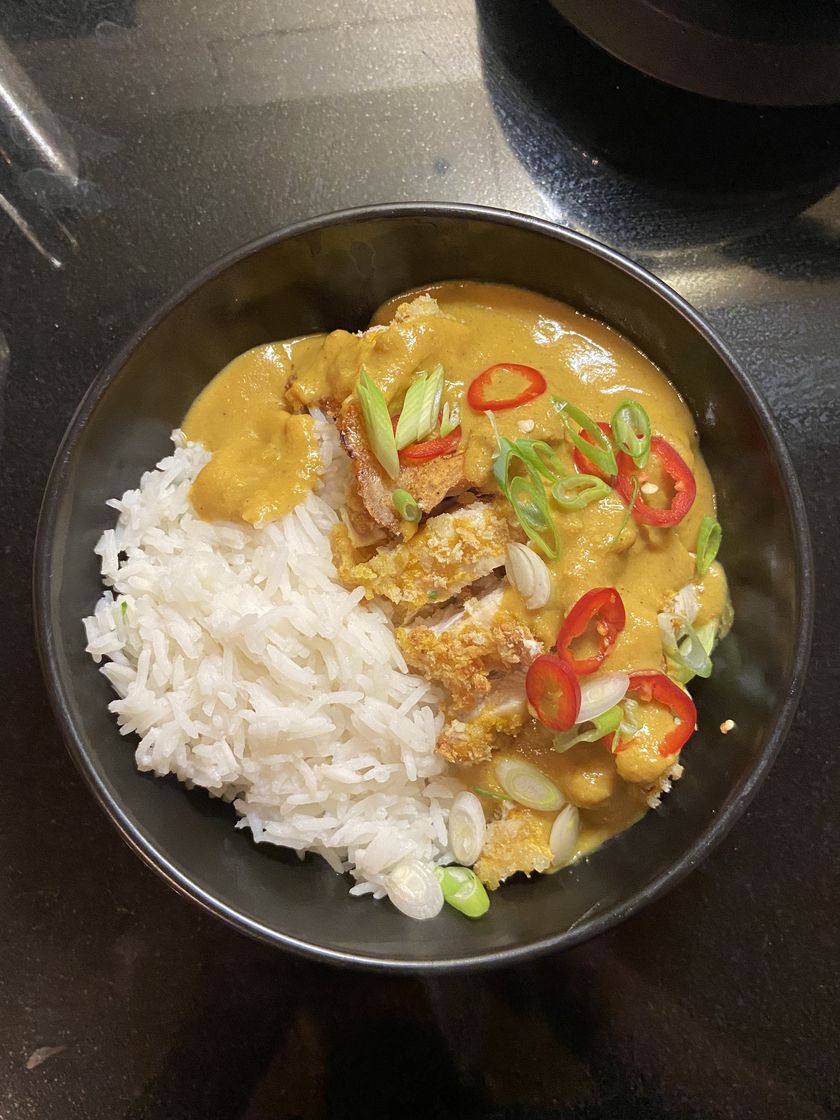 Who: Stephanie Milner, Senior Acquisitions Editor, DK
What I made: Chicken Katsu Curry
What I thought: This sauce was dangerously good, mild in spice and quickly made hotter with a few slices of fresh chilli on top! I could easily have eaten seconds (and thirds) and the best thing about it was just how simple it was to make. I expected the coating of the chicken to be a bit of a faff but it really wasn't and baking the chicken rather than frying it means the whole dish is a whole lot healthier than usual. You get a big portion of crispy chicken, rice and sauce for the 4 servings, so next time I might try adding some steamed broccoli and making it a feast for 6 instead.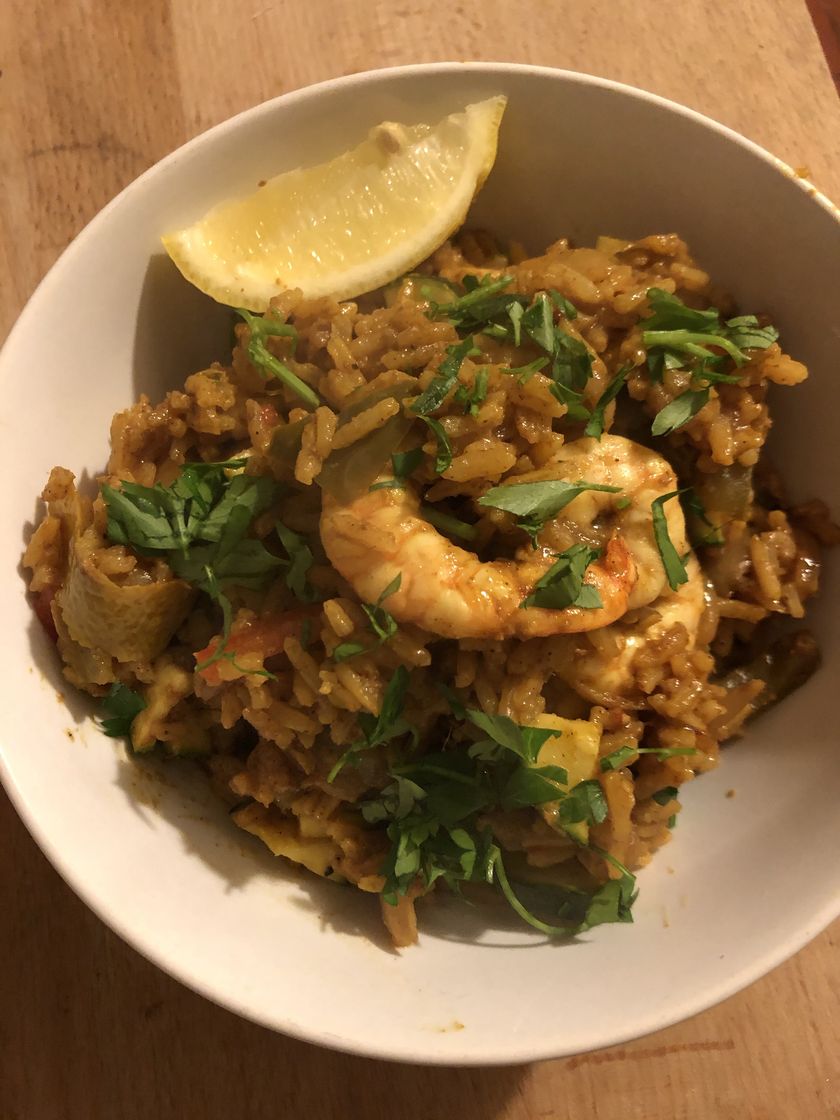 Who: Fran Gizauskas, PR Manager, DK
What I made: Prawn Biryani
What I thought: When you get home after a long day at work, it is so tempting to dial in something for dinner. But this Prawn Biryani was a super quick, saving the day! I've never attempted to cook biryani at home, I didn't think I'd have the expertise or time to make one. Chris' version is really quick to make, it's a case of using flavourful curry paste and turmeric to give the rice a rich spiciness and beautiful colour, with a healthy dose of green peppers, courgette and caramelized onions alongside. The prawns take just a few minutes to cook, and finished with a twist of lemon and a sprinkle of parsley (the recipe calls for coriander, but I'm not a fan so I swapped this out) and it was on the table quicker than I could have ever ordered one from my local takeaway. Plus, we had plenty of leftovers which meant lots for lunch the next day. I can't wait to try more of Chris' dishes from the book!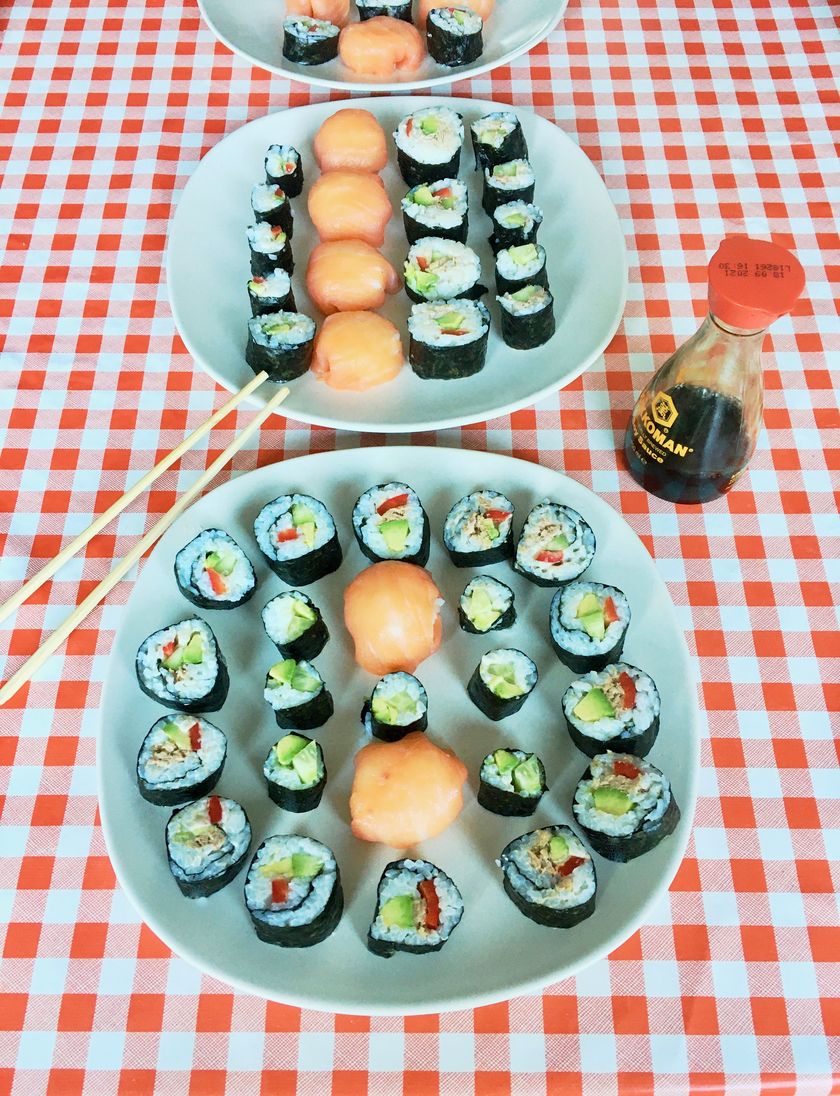 Who: Barbara, Senior Designer
What I made: Sushi
What I thought: These were great fun to make. The recipe makes a very generous amount of Sushi, with masses even after my need to sample and the first experience with the sushi mat. I left out the tuna on some for a vegetarian option and next time I might try out a couple of other fillings like green beans or omelette. I was surprised at how easy it all was to make and it's definitely an economical option for sushi fiends like me and my friends.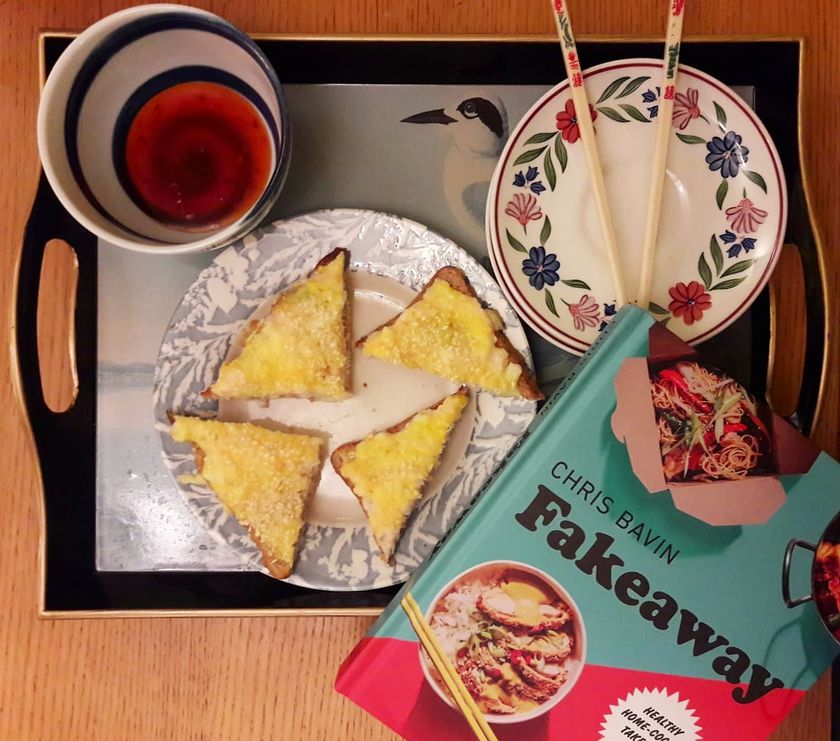 Who: Lucy Philpott, Jacket and Sales Material Coordinator and Amy Cox, Jacket Designer
What we made: Prawn Toasts
What we thought: Prawn toasts are one of our favourites in a classic Chinese takeaway, but we would've had no clue how to make them. Chris Bavin's recipe is so straightforward and quick to do – it only took about 30 minutes from start to finish. The ingredients were easy to find from our local supermarket and didn't require much prep time. Chris recommends using stale bread so it's a great way of using up old bread and minimising food waste, plus it gave our prawn toasts a good crunch without having to fry them so it was much healthier! We would definitely make these again as they were super simple to make and a perfect addition to a stir fry or full on Chinese feast.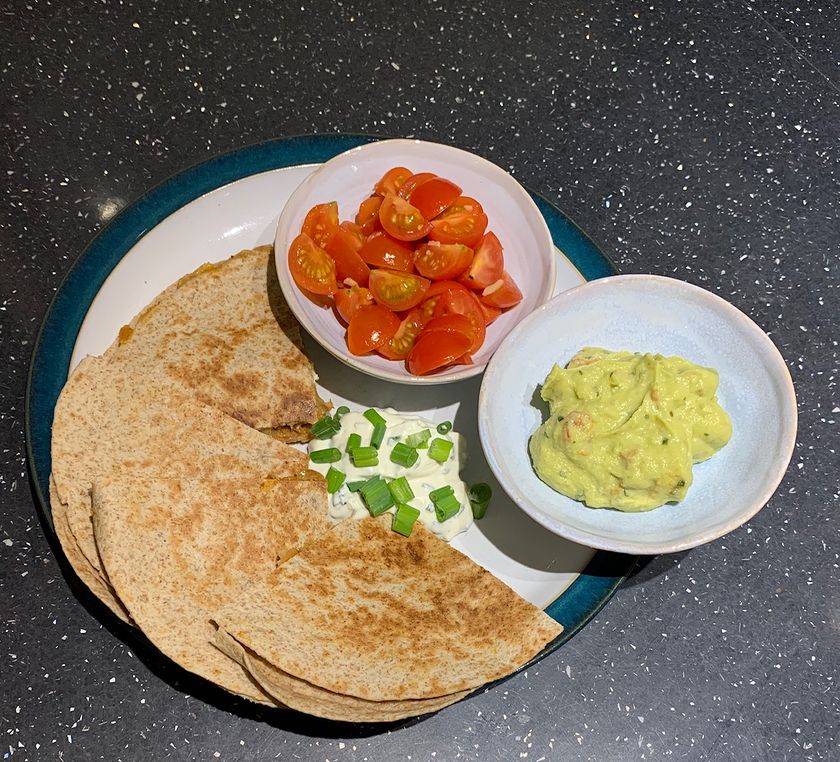 Who: Eleanor, Publicity Assistant
What I made: Refried Bean Quesadillas
What I thought: When I originally looked at the recipe, I wasn't sure that it would truly taste like refried beans, but if anything this dish was better than anything I'd normally order. The recipe was really simple and uncomplicated, easy to follow and make which I really appreciated. It was fuss-free cooking, with the end result packed with flavour. Seeing as it took less time to cook and eat this than it would to order and get a takeaway, I'd definitely do this recipe again. Hard not to say that this was a winner winner, not a takeaway dinner!