Cookery writer Claudia Roden has been bringing the flavours of Europe and the Middle East to British cookery book buyers for several decades. Her friendly, accessible style was responsible for introducing British cooks to many ingredients and dishes we now find commonplace, and well-used copies of her books are to be found in homes around the country. Her classic The Food of Italy is now re-released as a new edition. With gorgeous full-colour photography and over 70 new recipes, it's as vital a book for any cook's collection as it was when it was first published in 1990. Here, Claudia shares her Ultimate Mother's Day Menu from the book, three dishes that will whisk your mother away on a gourmet Italian adventure!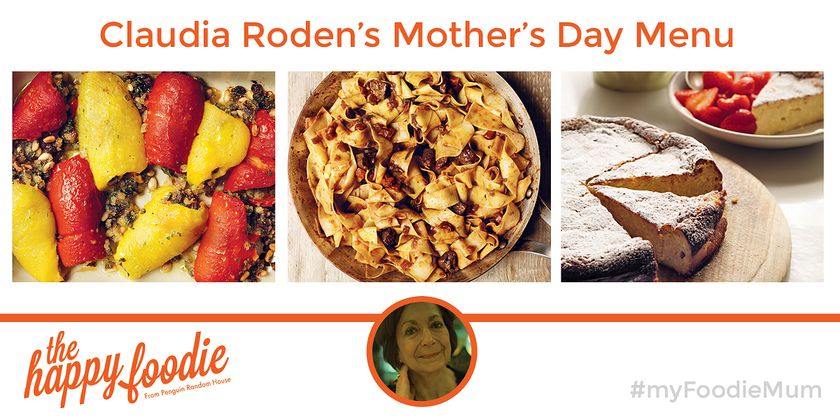 Starter: Roast Pepper Rolls (Involtini di Peperoni alla Barese)
Packed with the vibrant flavours of anchovy, parsley and pine nuts, these pepper rolls make an impressive starter served hot or cold.
Main: Pasta with Duck Sauce (Pappardelle al Ragu di Anatra)
A rich, duck-meat sauce coats silky pappardelle pasta ribbons - perfect comfort food.
Dessert: Ricotta Cake (Budino di Ricotta)
This beautiful Roman ricotta cake is soft, light and airy. A perfect end to your Italian feast.