Hunker down this winter with a rich, cheesy, indulgent gratin. Whether you're seeking the classic Dauphinoise with potatoes, cream and Gruyère cheese, a more vibrant Ottolenghi version, or a delicious way to upgrade winter vegetables, we've got you covered.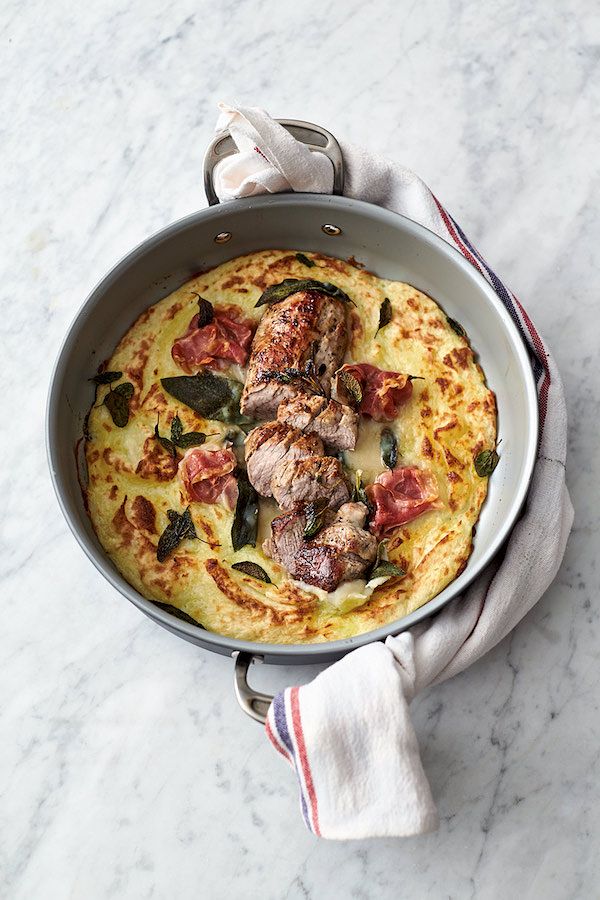 Jamie Oliver's Pork and Mash Gratin from 5-Ingredients: Quick & Easy Food is the ultimate warming comfort food dish that you can rustle up for dinner in just half an hour.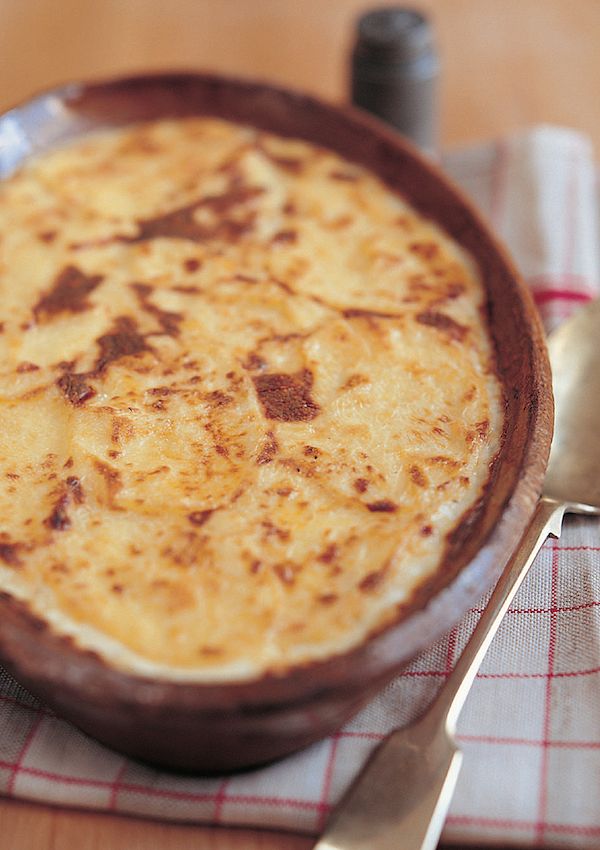 Layers of potato cooked in a rich garlic cream with Gruyère cheese. What more could you ask for from Raymond Blanc's Gratin Dauphinois? From his book, My Kitchen Table, this recipe uses only six ingredients, so make them count. Raymond says; "the potato variety is important. I find that Desiree and Belle de Fontenay work best, and both are usually available in supermarkets". 
Swap the spuds for swede in Ottolenghi's Fondant Swede Gratin from NOPI: The Cookbook. Topped with Caerphilly cheese and a herby crust, this is a decadent dish, which you can either serve as a side or the main event.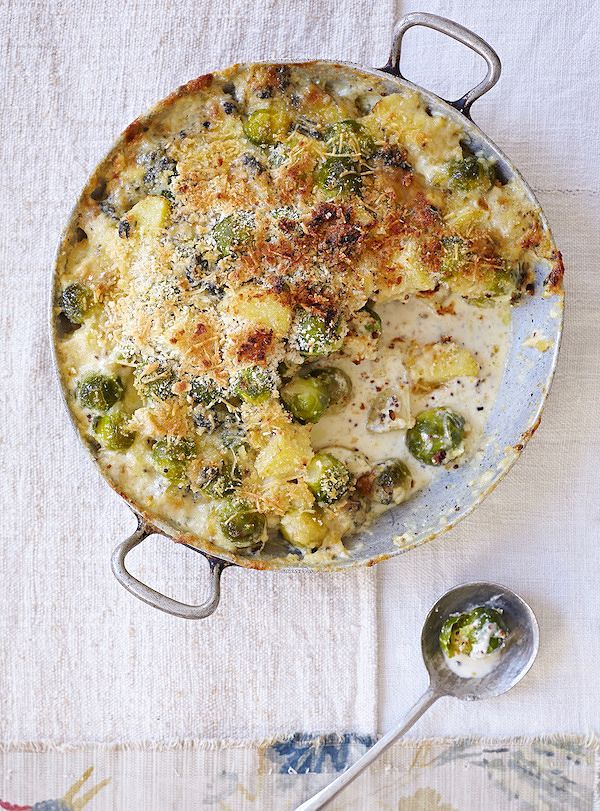 Take those Brussels to the next level in this Creamy Cheese, Brussels Sprout and Almond Gratin from The Great British Bake Off: Winter Kitchen. Comforting, moreish and silky rich, this is a great winter dish.