Any good food memoir will tell you that food isn't just food. Food is a lens through which we can understand the world and our place in it. Food helps us to remember, as Rohan Candappa writes in his book Picklehead, or to grieve as Olivia Potts' A Half Baked Idea so poignantly teaches us. Food is as political as it is cultural, as wrapped up in our identities and beliefs about who we are as it is an essential, nourishing basic. These memoirs spin tales of love and loss, of faraway lands and lives spent in everyday kitchens from some of our favourite chefs and food writers.
Cook, Eat, Repeat by Nigella Lawson
"The recipes I write come from my life, my home", says Nigella of her upcoming book, Cook, Eat, Repeat. Written in her distinctively direct, amicable prose, this compelling book combines narrative essays exploring Nigella's reflections on life and food, with 100 new recipes including Burnt Onion and Aubergine Dip, Spaghetti with Chard and Anchovies, Beef Cheeks with Port and Chestnuts, Rice Pudding Cake and Cherry and Almond Crumble. "Food, for me, is a constant pleasure: I like to think greedily about it, reflect deeply on it, learn from it; it provides comfort, inspiration, meaning and beauty… More than just a mantra, "cook, eat, repeat" is the story of my life".
Pre-order a copy of Nigella's Cook, Eat, Repeat here.
Cook, Eat, Repeat
A collection of recipes you'll want to make over and over again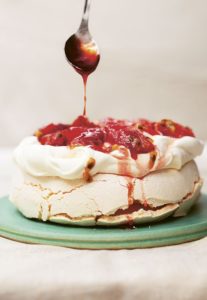 Including quick and easy meals, Christmas comfort food, and stunning bakes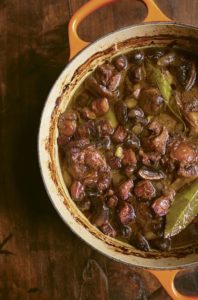 Interspersed with witty, thoughtful, and beautifully written essays
Climbing the Mango Trees: A memoir of a Childhood in India​​​ by Madhur Jaffrey
Madhur Jaffrey's transportative memoir takes us to Delhi, where she grew up – the fifth child in a large, wealthy family – during the latter years of British colonial rule. "When I left India to study in England, I could not cook at all," Jaffrey writes. "But my palate had already recorded millions of flavors. From cumin to ginger, they were all in my head, waiting to be called into service".
Evocative, colourful and alive, this is a memoir about learning to taste. Rich with vivid memories, it transports us into the world of Madhur's childhood, from climbing her grandparents' mango trees armed with salt, pepper, red chillies and roasted cumin ("we dipped the slices into our spice mixture and ate") to wedding banquets and picnics in the foothills of the Himalayas, to hastily devoured meatballs stuffed with sultanas and mint leaves and spiced pooris with hot green mango pickle. Woven into these tales is an insight into the wider political context, her experiences of a postwar India and partition, told expertly through her memories of the food she ate.
Order a copy of Climbing the Mango Trees here. 
A Half Baked Idea by Olivia Potts
"When my mother died, I was cooking". So begins Olivia Potts' tender, award-winning memoir, A Half Baked Idea. Olivia was, in fact, baking a cake. A cake to impress the man who would later become her husband. As she grappled her way through grief, baking became a solace and soon became the passion that led her to quit her job as a barrister and retrain as a chef. Brilliantly written, A Half Baked Idea is at once hilarious and tear-jerking. It captures cookery's power to console, nourish and revive like no other food memoir.
Order a copy of A Half Baked Idea here.
Picklehead: From Ceylon to Suburbia by Rohan Candappa
The son of a Sri Lankan father and Burmese mother, Rohan Candappa grew up in 1970s South London. He recounts with great wit a childhood spent riding his chopper bike, supporting Leeds United and devouring his parents' home cooked food: Sri Lankan chicken curries "as red as fire, Burmese noodles drowned in coconut gravy. Deep-fried aubergines and peppers mixed into a salad". In his late thirties, though, he realises he's drifted away from his culinary heritage and everything it represented. "In the years between the grey school mince with raisins in it and aisle seven of Sainsbury's I had undoubtedly lost something. What exactly it was that I had lost, I wasn't sure". This funny, brilliantly written memoir is the means by which he reclaims that heritage and sense of belonging.
Order a copy of Picklehead: From Ceylon to Suburbia here. 
Under a Mackerel Sky by Rick Stein
Rick Stein's childhood, spent in Oxfordshire and North Cornwall, was an idyllic one. A childhood spent outdoors with four siblings and gregarious parents. His bipolar father's unpredictable moods, however, cast a shadow over his life. "I loved fishing off the rocks with my dad. There weren't a lot of things I loved doing with him; I was a bit scared of him because he shouted a lot", he says. At 18, his father killed himself. Adrift and unsure what to do with his life, Rick left for Australia. Wry and witty, Rick Stein's memoir charts his personal journey from a young country boy to the beginnings of his entrepreneurial days in Cornwall opening a failed nightclub and, eventually, his first restaurant. It is a must-read for fans of this seasoned restaurateur and TV presenter, who has achieved the status of national foodie treasure in the UK.