Knowing how to bake a proper loaf can seem daunting at first but, as James Morton says in the intro to his essential Brilliant Bread book, "everyone has the right to know how straightforward baking bread can be". We've picked our favourite bread-making cookbooks that will suit every type of baker from the absolute beginners to the more adventurous to help you to turn out artisan-style loaves in no time. You'll never need to buy bread again.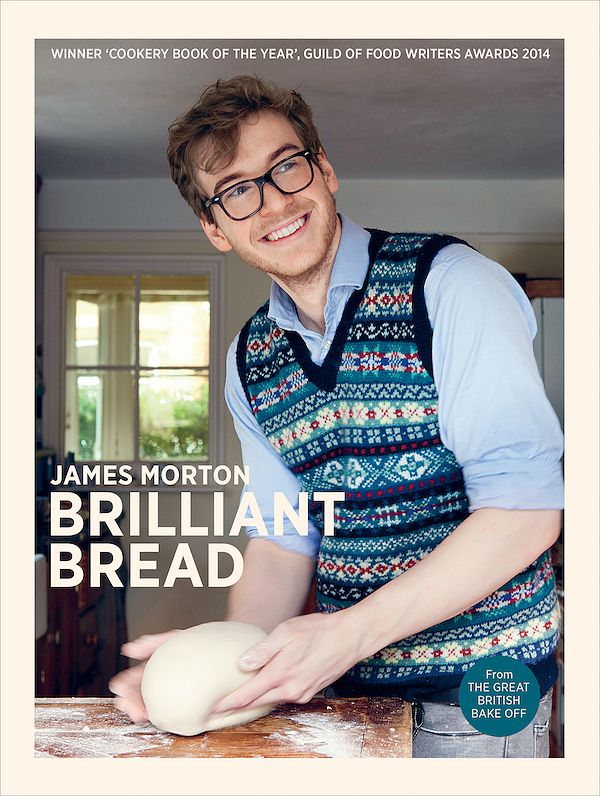 Brilliant Bread by James Morton
Winner of the 2014 Guild of Food Writers Award for Cookery Book of the Year, Brilliant Bread is a fantastic comprehensive guide to bread-making. GBBO runner-up, James Morton, demystifies the daunting process of 'proper' bread making, and shares everything he knows from the how-to of dough making and shaping, to recipes ranging from basic loaves to flatbreads, sourdoughs, sweet doughs, buns, doughnuts, focaccia and pretzels. "I hope you'll notice that this book is a little different", notes James, "it is built from the ground up for the home baker". As a home baker himself, James knows the ins and outs of baking bread in a home kitchen and this guide will show you how, too. Start simple and try James' Easy Mug Bread recipe.
Baking School: The Bread Ahead Cookbook by Justin Gellatly, Matthew Jones & Louise Gellatly
A practical, realistic guide for bakers of all levels, the Baking School cookbook hails from the esteemed Bread Ahead bakery and baking school in London's Borough Market. These guys know what they're talking about when it comes to baking a good loaf and have shared all they know from the absolute basics of bread-baking to all their tips, tricks and guidance to a making a good sourdough.
For anyone seeking some global inspiration, chapters are divided by country, including English, French, Italian and Nordic, and cover breads and gluten-free baking across the world as well as biscuits, pastries and their instafamous doughnuts.  
Order a copy of Baking School here.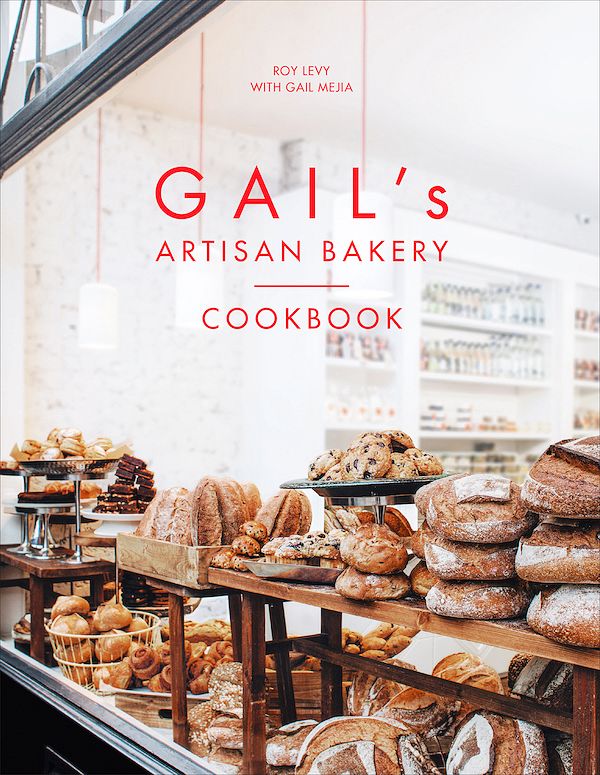 Gail's Artisan Bakery Cookbook by Roy Levy
From London's iconic bakery, this cookbook covers all manner of baking, including cakes and pastry, but includes a solid bread-making chapter to give you a good grounding. "There's a lot of silly, intimidating language that surrounds baking so the sooner you forget it the better", starts this cookbook, with over a hundred recipes that have been adapted and reinvented to suit the home baker. Start simple and try out their wholemeal loaf or get inventive with a seeded buttermilk & treacle bread.
Order a copy of Gail's Artisan Bakery Cookbook here.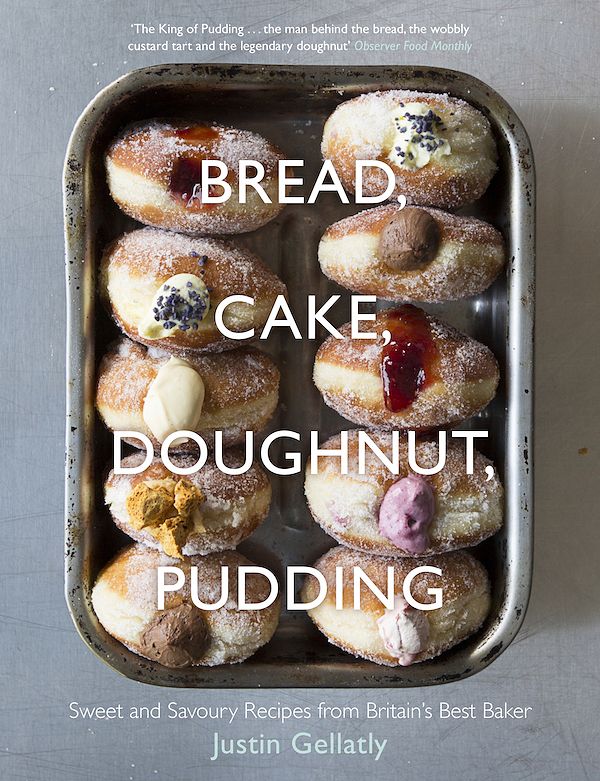 Bread, Cake, Doughnut, Pudding by Justin Gellatly
Justin Gellatly is one of Britain's best bakers. Former co-owner of Borough Market's Bread Ahead bakery, Justin earned his stripes as a baker and pastry chef at St John for twelve years, and created the legendary St John Bakery. This cookbook is a consolidation of his learnings, adapted for the home cook.
For the adventurous home baker, this cookbook is for you. Find Rye & Malt Sourdough, guidance on feeding your sourdough starter plus tonnes of baking recipes from buns and cakes to hot, warm and cold puddings. Find out more and read our interview with Justin Gellatly.