Seeking an alternative to boring boiled Brussels? From Indian-spiced sprouts to creamy cheese gratin to stir-fried Brussels with chestnuts and bacon, these recipes will show you how to transform these love-or-hate greens into something altogether new.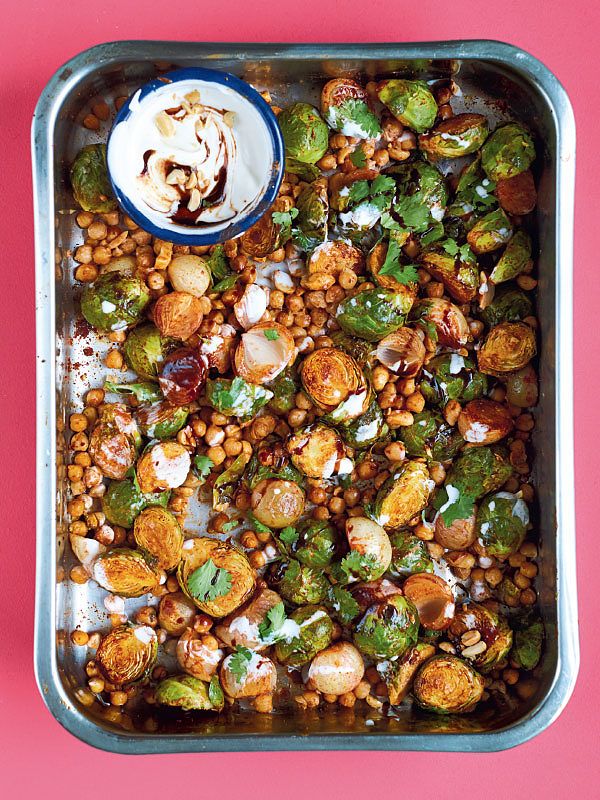 Dress up the humble sprout with this recipe for Crispy Tamarind Sprouts with Peanuts and Shallots from Rukmini Iyer's The Green Roasting Tin. An Indian street food-inspired recipe, she combines crispy chickpeas with Brussels sprouts and a punchy tamarind dressing. 
Thought you hated sprouts with a passion? Ottolenghi's deceptively easy recipe featuring black garlic and burnt butter from Ottolenghi SIMPLE is an open invitation to reconsider. Next thing you know, it'll be guest of honour at your Christmas table.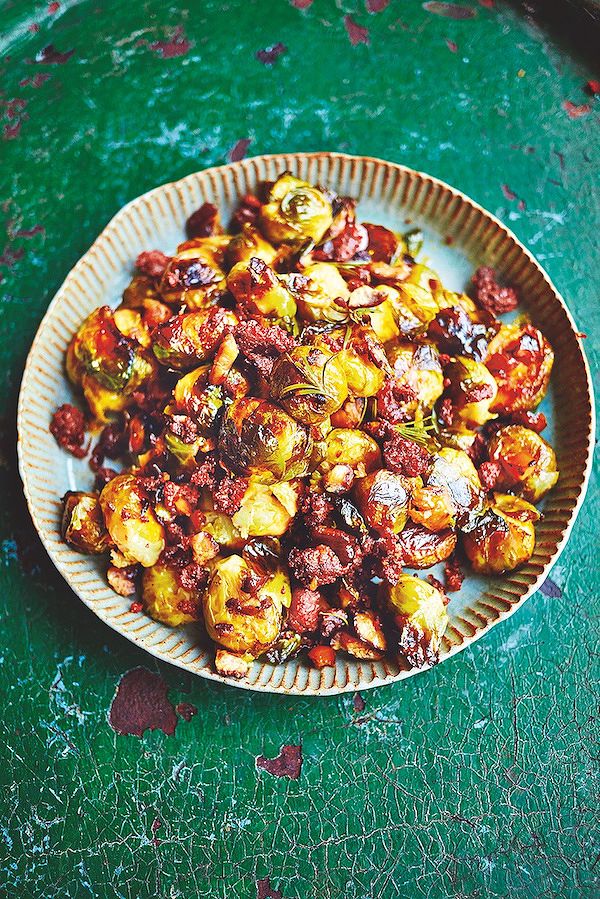 Jamie's Squashed Brussels roasted with chorizo and chestnuts is a wonderful celebration dish and guarantees that the sprouts won't languish, ignored by all, on the Christmas table. From Jamie Oliver's Christmas Cookbook, this recipe works well for the festive season or alongside a classic Sunday roast.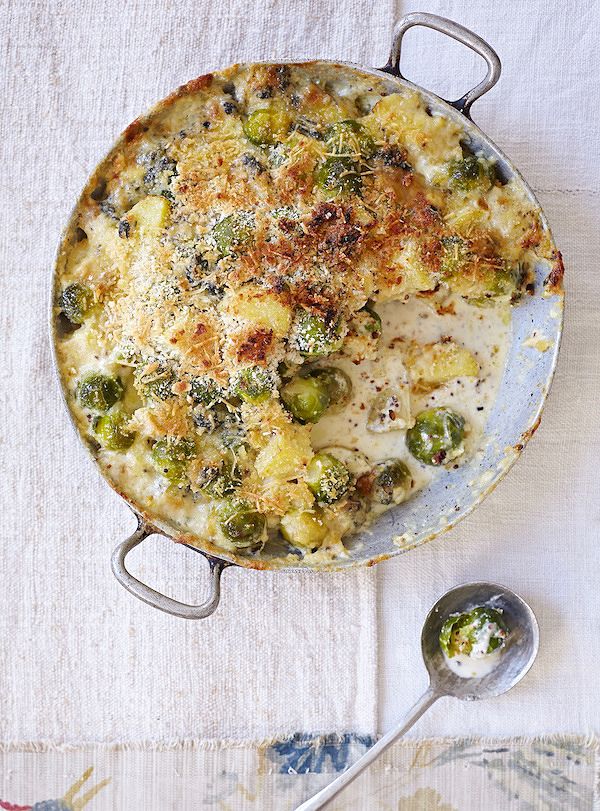 Forget about over-boiled sprouts, this Creamy Cheese, Brussels Sprout and Almond Gratin from Great British Bake Off: Winter Kitchen takes the little green veg to new heights by baking them in a delicious cheese sauce, with a crispy Parmesan and breadcrumb topping.
Ottolenghi's Roasted Brussels Sprouts with Pomelo and Star Anise from Plenty More takes a fresher approach to this winter green. Teamed with seasonal citrus fruit, sugar syrup and coriander, this is vibrant and spiced. Brussels like you've never had them.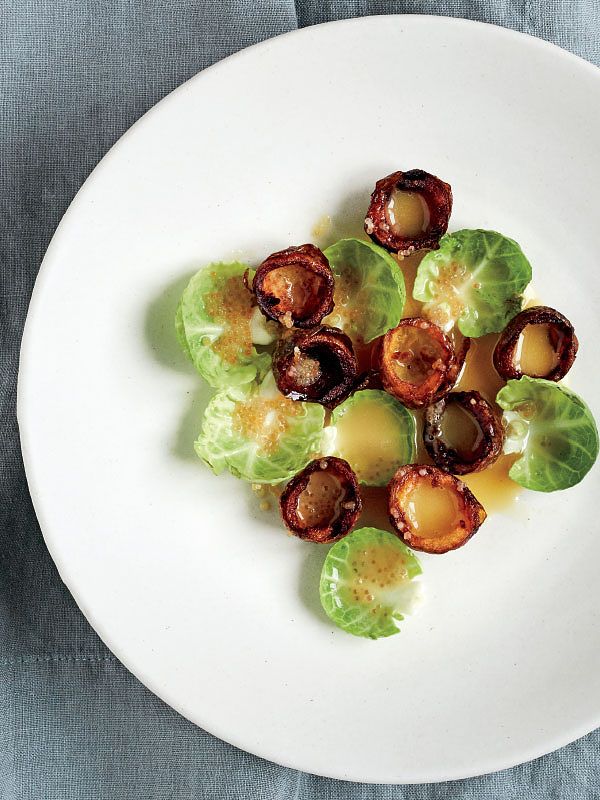 Give your Brussels the full black tie treatment with this recipe for Brussels Sprouts and Potato Cups with Beurre Blanc Sauce and Roe. From Nadine Levy Redzepi's Downtime: Deliciousness at Home, this is an elegant dish worthy of Christmas.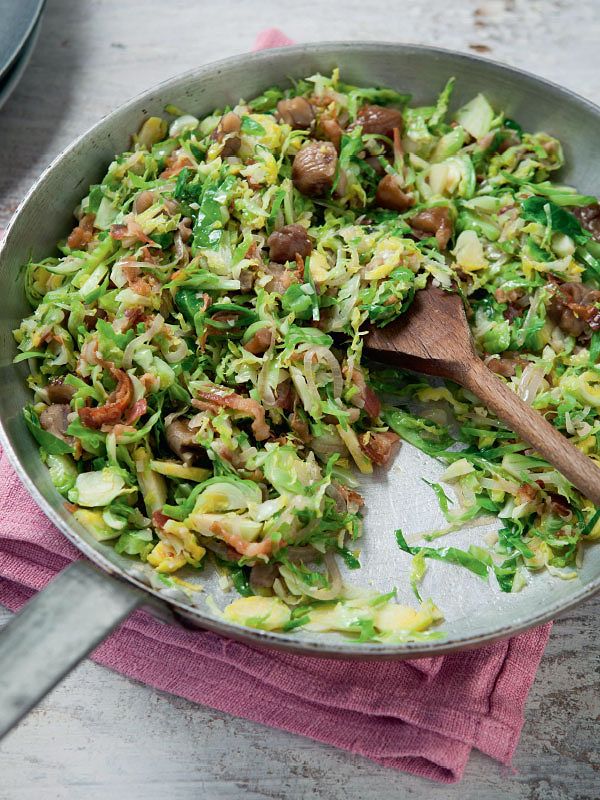 For something a little simpler, these Stir-Fried Brussels might be just what you're looking for. From Rosemary Shrager's Cookery Course cookbook, Rosemary teams her sprouts with bacon, chestnuts and butter. Deliciously simple.