Make the most of autumn's glut of apples with these warming bakes.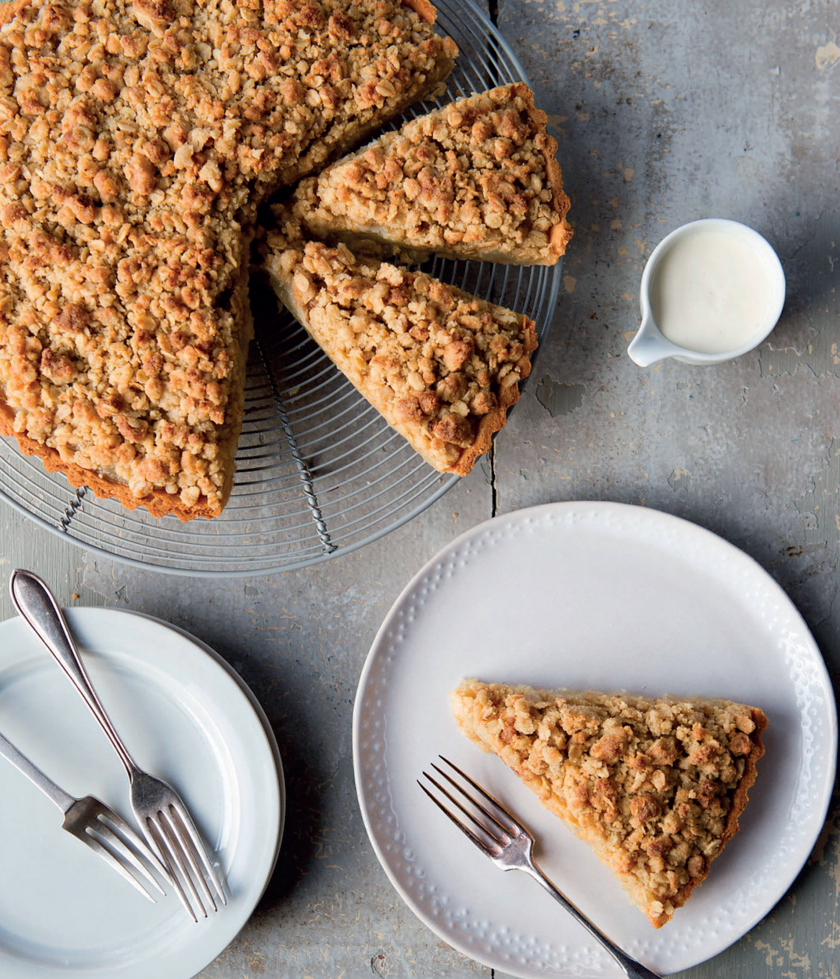 Apple Crumble Tart from The Weekend Baker by Paul Hollywood
Can't decide between crumble and pie? This recipe is a hybrid of both! All the comforting goodness of a crumble, wrapped up in a buttery, biscuity pastry case. 
Apple and Blackberry Cobbler from Step-By-Step Desserts by DK Publishing
Pair flavour favourites apple and blackberry together in this comfort food pud recipe. Never made a cobbler before? See exactly how it's done in our drool-worthy tutorial video above.   
Buy Step-By-Step Desserts here.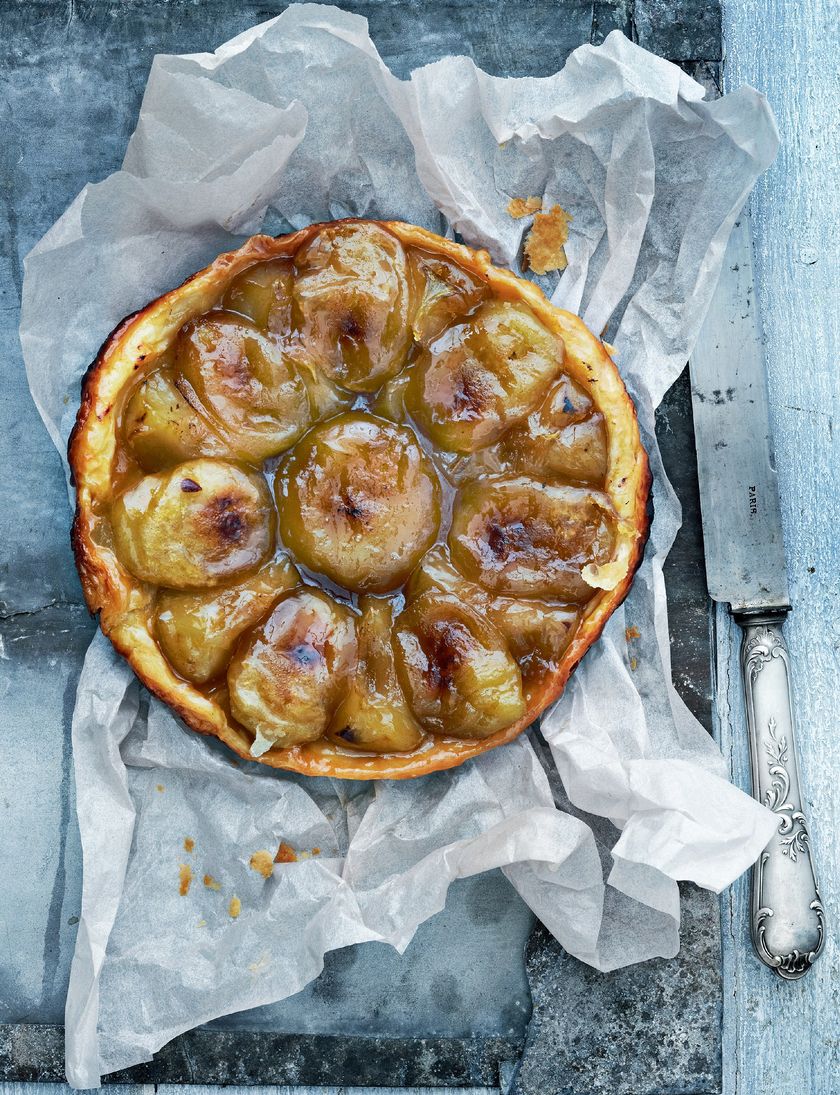 Tarte Tatin from Pastry by Richard Bertinet
A French classic, tarte tatin is surprisingly easy to make, requiring just five ingredients. The buttery, cinnamon-spiced apples in their crisp puff pastry case make for an elegant dinner party dessert.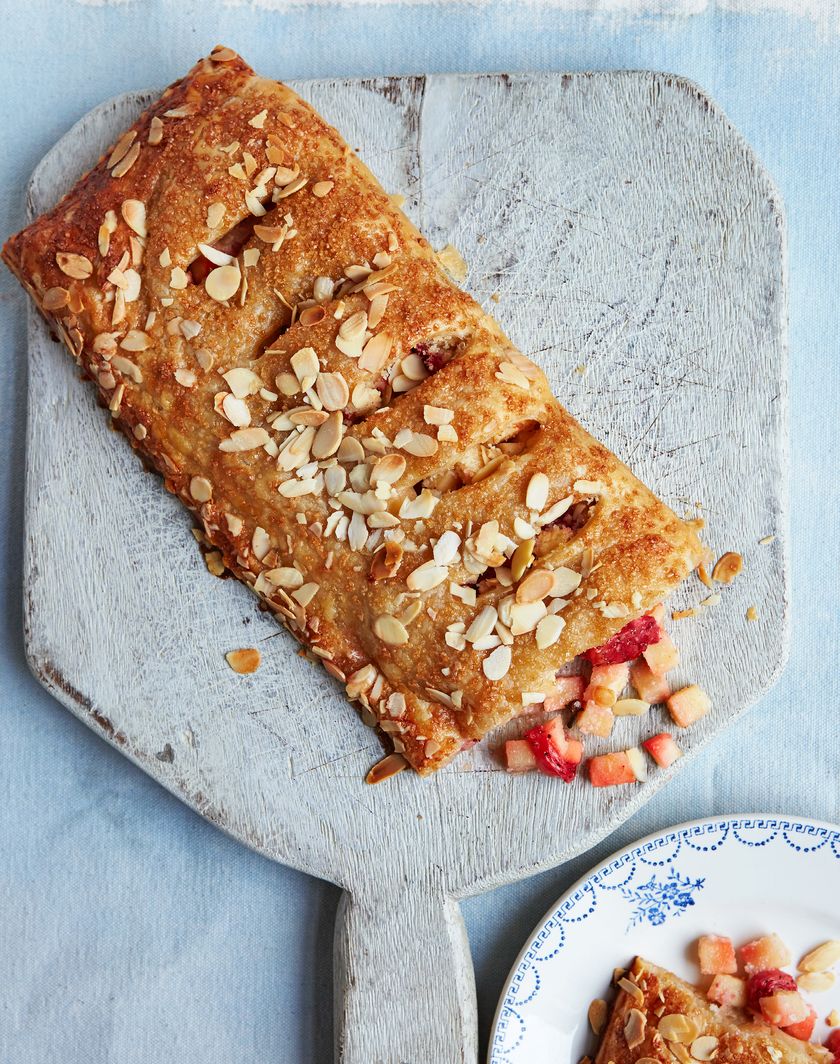 Hidden Clove, Apple and Strawberry Strudel from Comfort by Candice Brown
GBBO 2016 winner, Candice Brown's recipe guides you through making this delicious German homage to apples from scratch, with enough pastry left over for you to keep two batches in the freezer for future bakes.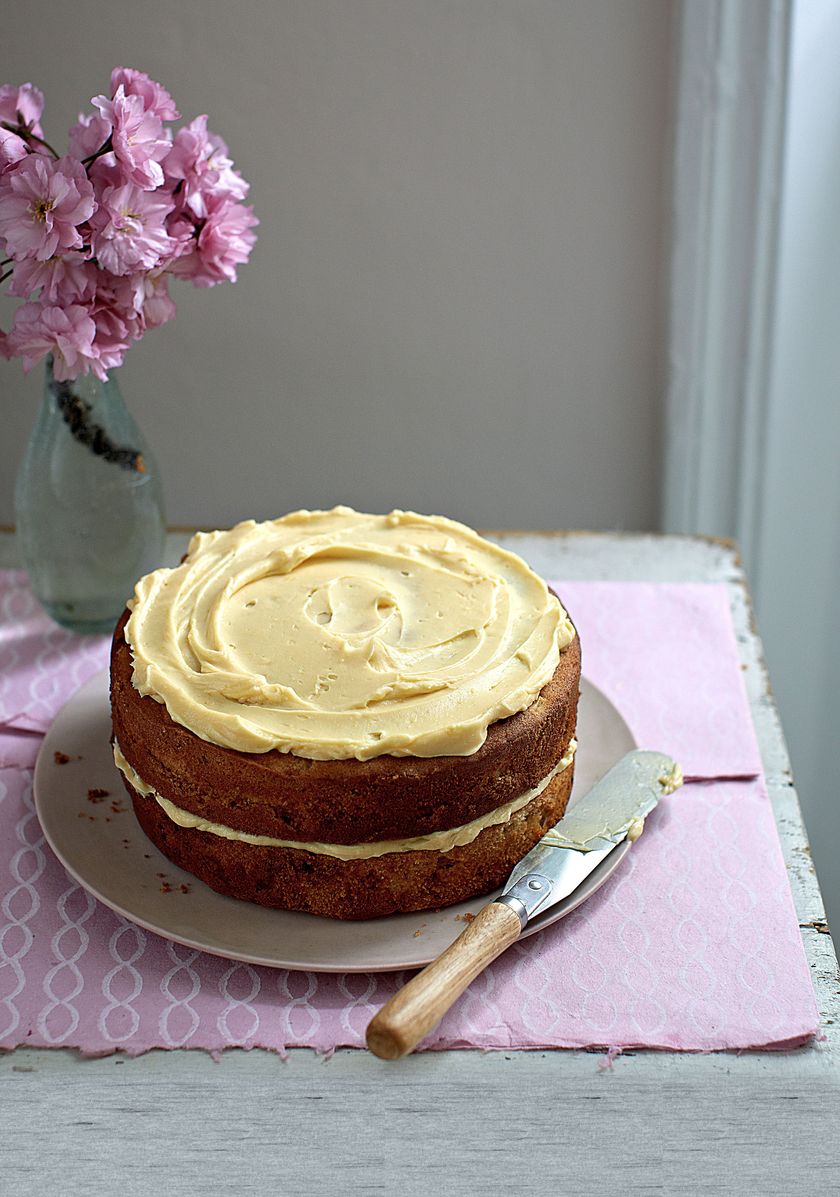 Apple Cake with Rum Buttercream from The Great British Bake Off: Everyday: Over 100 Foolproof Bakes by Linda Collister
Filled and topped with fluffy rum buttercream, this sandwich cake is just the thing to eat with a cup of tea on a chilly autumn evening. The delicate, gently-spiced sponge is made with buttermilk for an extra-light texture.
Get your copy of The Great British Bake Off: Everyday: Over 100 Foolproof Bakes here.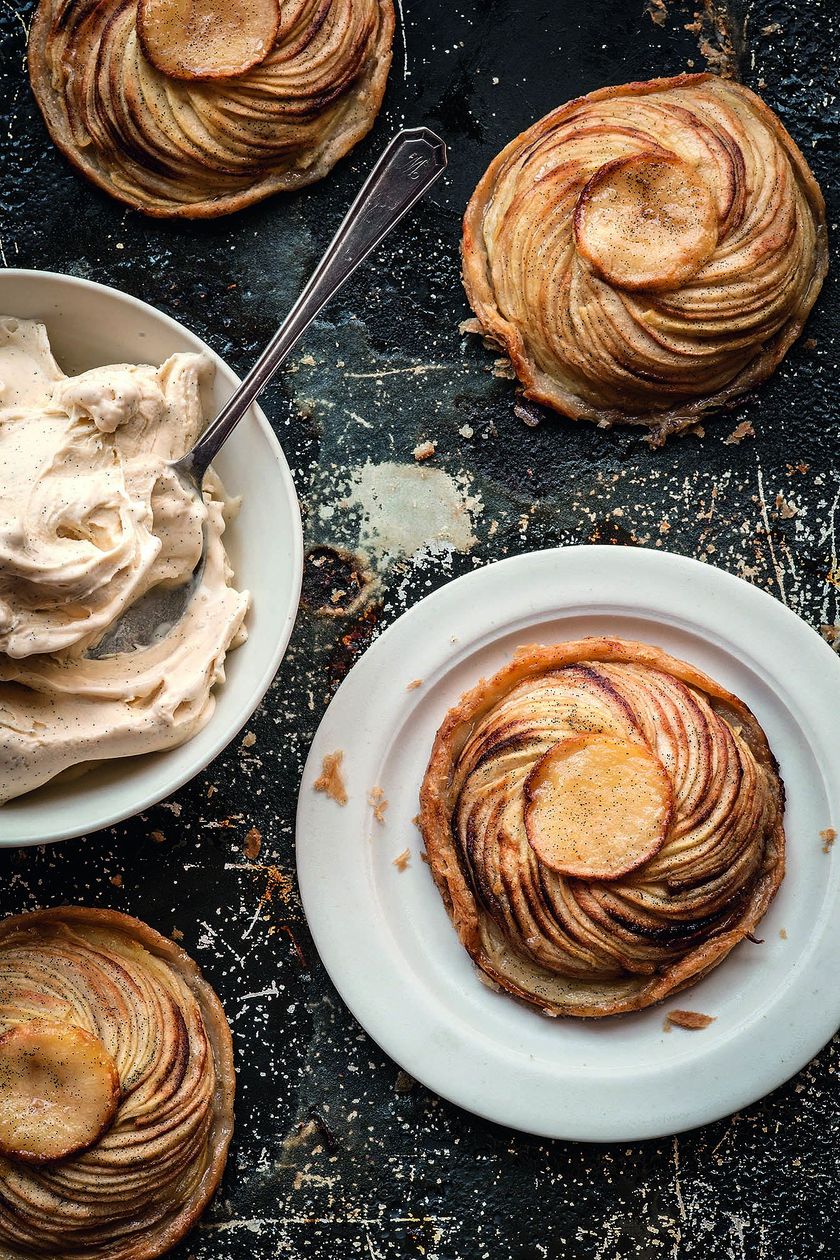 Hot Apple Tart with Vanilla Ice Cream from Michael Caines At Home by Michael Caines
Looking for a way to showcase apples in a dinner party dessert? Try out this recipe from Michael Caines At Home, which elevates the humble apple to something truly special. 
Buy Michael Caines At Home here.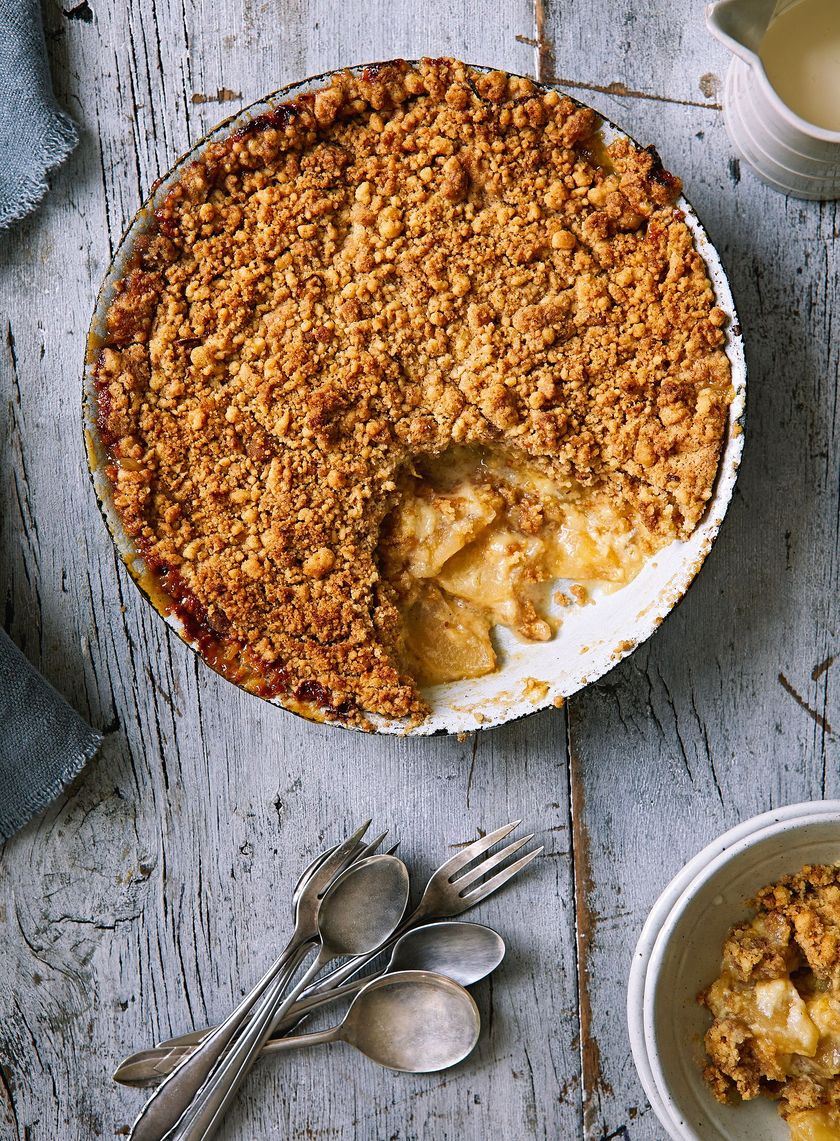 Apple and Custard Crumble from Great British Bake Off: Winter Kitchen by Lizzie Kamenetzky
Why pour custard onto your crumble when you can bake it INTO the crumble instead with this recipe? Although we'd be lying if we said we could resist dousing the whole thing in custard too...
Buy The Great British Bake Off: Winter Kitchen here.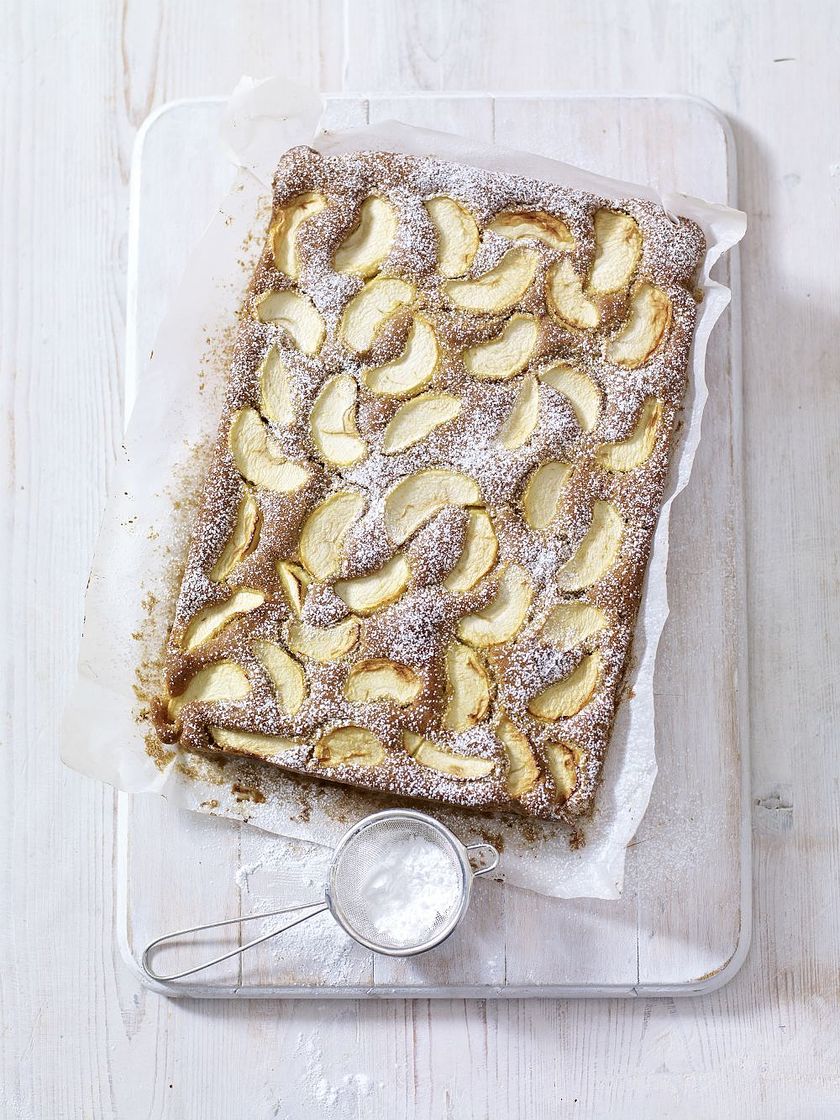 Spiced Dorset Apple Traybake from Mary Berry Cooks the Perfect by Mary Berry
Simple but effective, this is one of our very favourite ways to use apples in baking. This recipe is a brilliant combination of sharp apples, warming cinnamon and sweet muscavado sugar. It's a must-bake this Autumn.