After months of waiting, the asparagus season has finally begun! It's a marker of warmer weather, spring harvests and of course, a load of amazing asparagus recipes. Here are 7 of our favourites.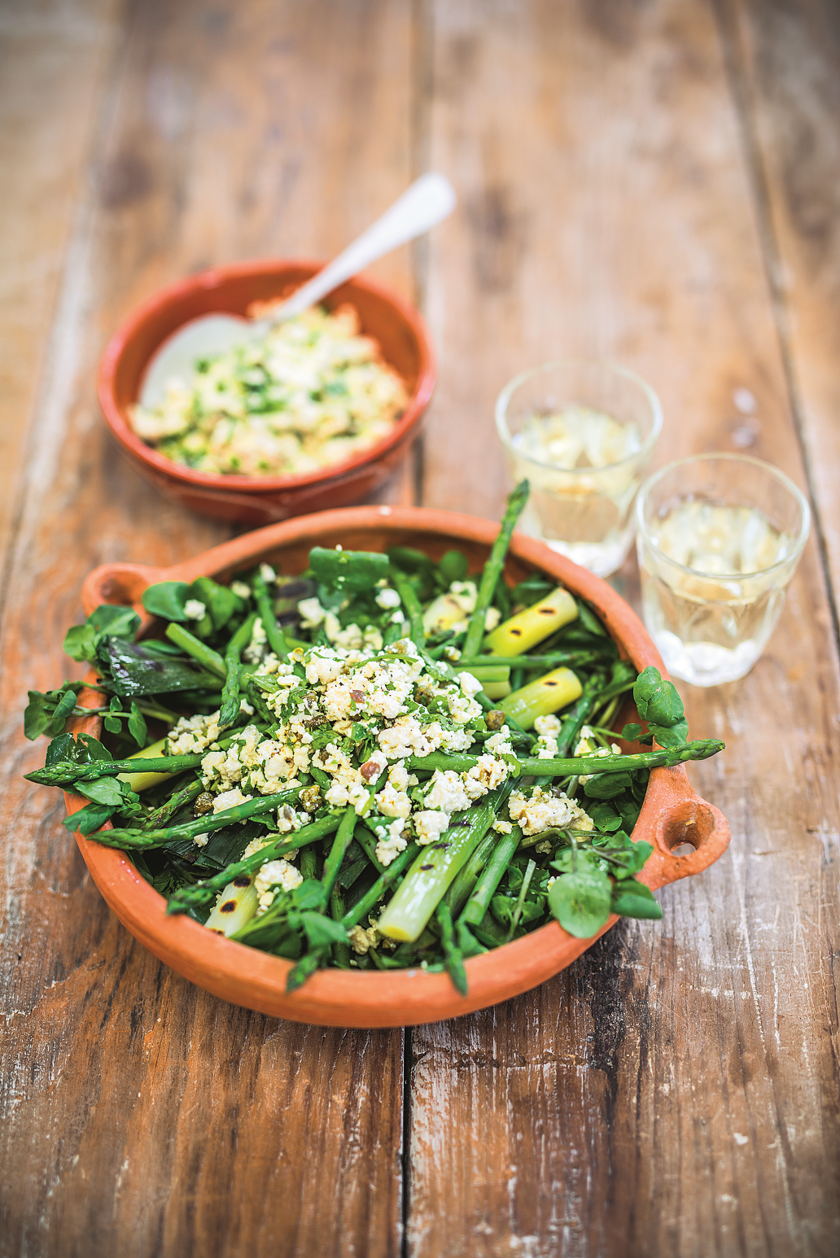 Young Leeks, Watercress & Asparagus with Tofu Gribiche from Peace and Parsnips by Lee Watson
This irresistible side dish from vegan cookbook Peace and Parsnips is a celebration of all things green. Loaded with leeks, watercress and lightly charred asparagus it's an incredible treat and will become a firm spring and summer favourite.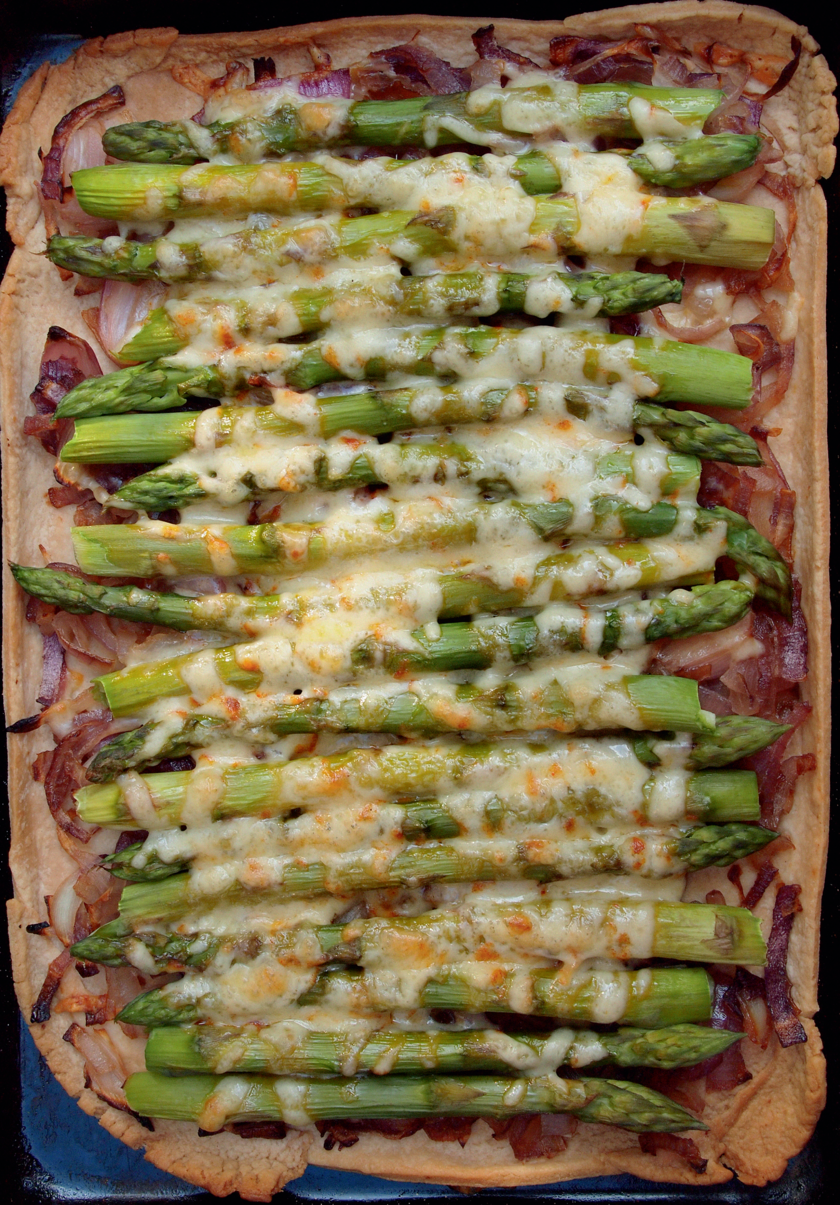 Asparagus Summer Tart from Food by Mary McCartney
This recipe from Mary McCartney's essential vegetarian book is simple, delicious and it's just perfect for the warming weather. We can picture it now - sipping a glass of crisp white wine in the soft summer air, tucking into huge green salads and slices of this tart. Our recommendation? Make this tart as often as you can while asparagus is in season (plus do the wine bit, too). 
Asparagus and Tomato Frittata Slice from The Foodie Teen by Alessandra Peters
We're a big fan of frittatas at The Happy Foodie. They're so versatile - eat the hot or cold, for breakfast, lunch or dinner. This recipe from The Foodie Teen is perfect for busy days when your brain needs a bit of a boost. 
Get your copy of The Foodie Teen here.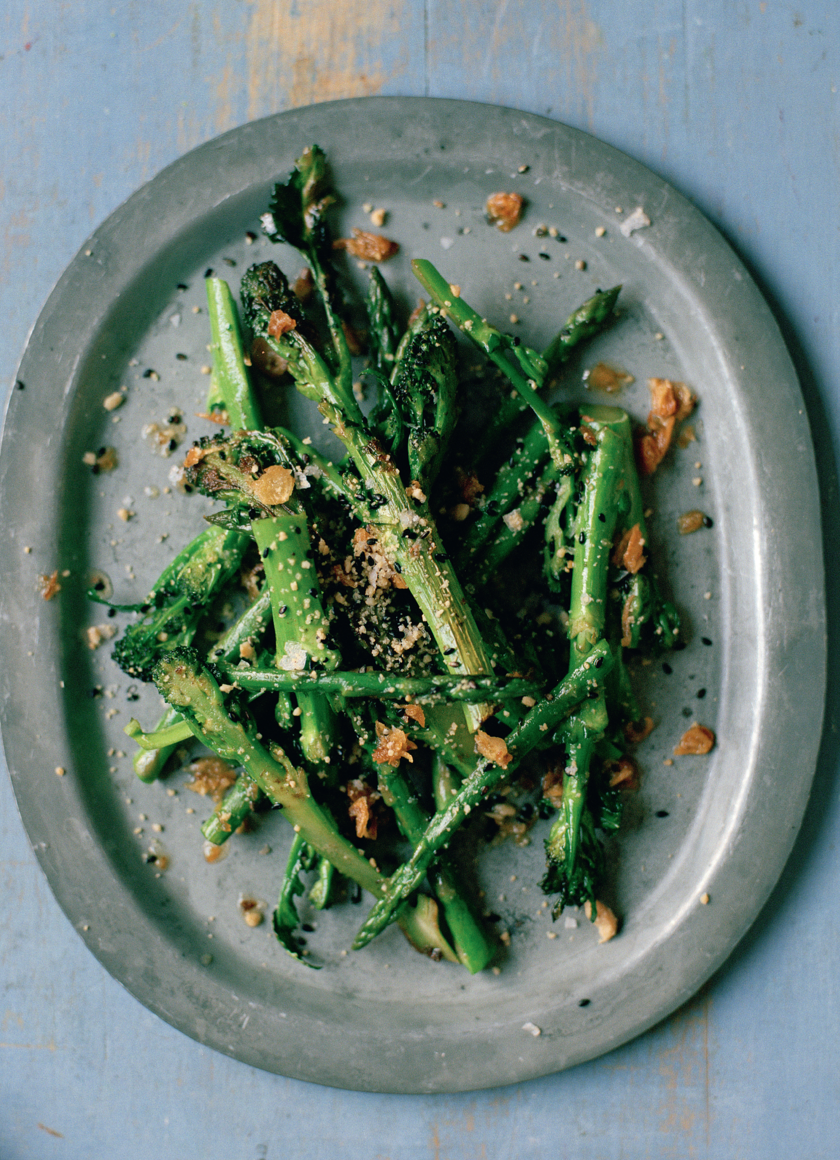 Asparagus and Sprouting Broccoli with Peanuts and Black Sesame Salt from The Vietnamese Market Cookbook by Anh Vu
Use asparagus in your Asian cooking adventures from now on with this recipe from The Vietnamese Market Cookbook. Makes for the perfect addition or side dish to any meal and is simple and straightforward to cook.
Buy The Vietnamese Market Cookbook here.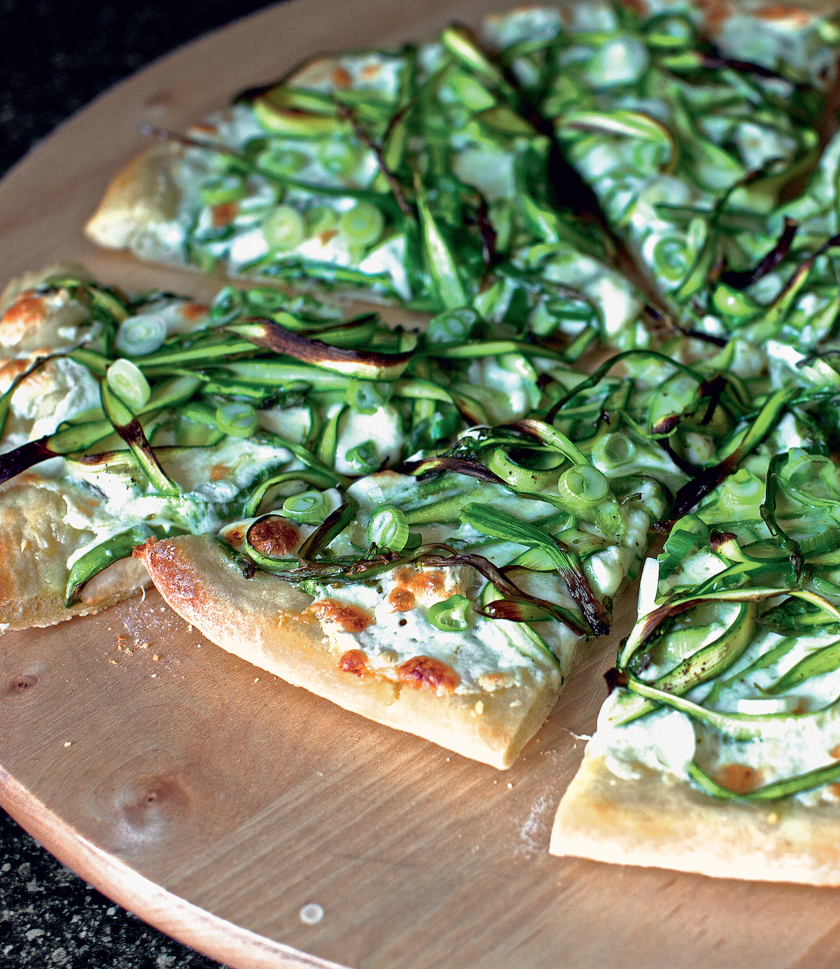 Shaved Asparagus Pizza from The Smitten Kitchen Cookbook by Deb Perelman
Like Smitten Kitchen's Deb Perelman, we believe if you love something, you should probably put it on a pizza (this is limited to food, of course, do NOT put a loved one on a pizza). This recipe is a wonderful way to celebrate the asparagus season and pizza in general, so obviously it's one of our very favourites.
Buy The Smitten Kitchen Cookbook here.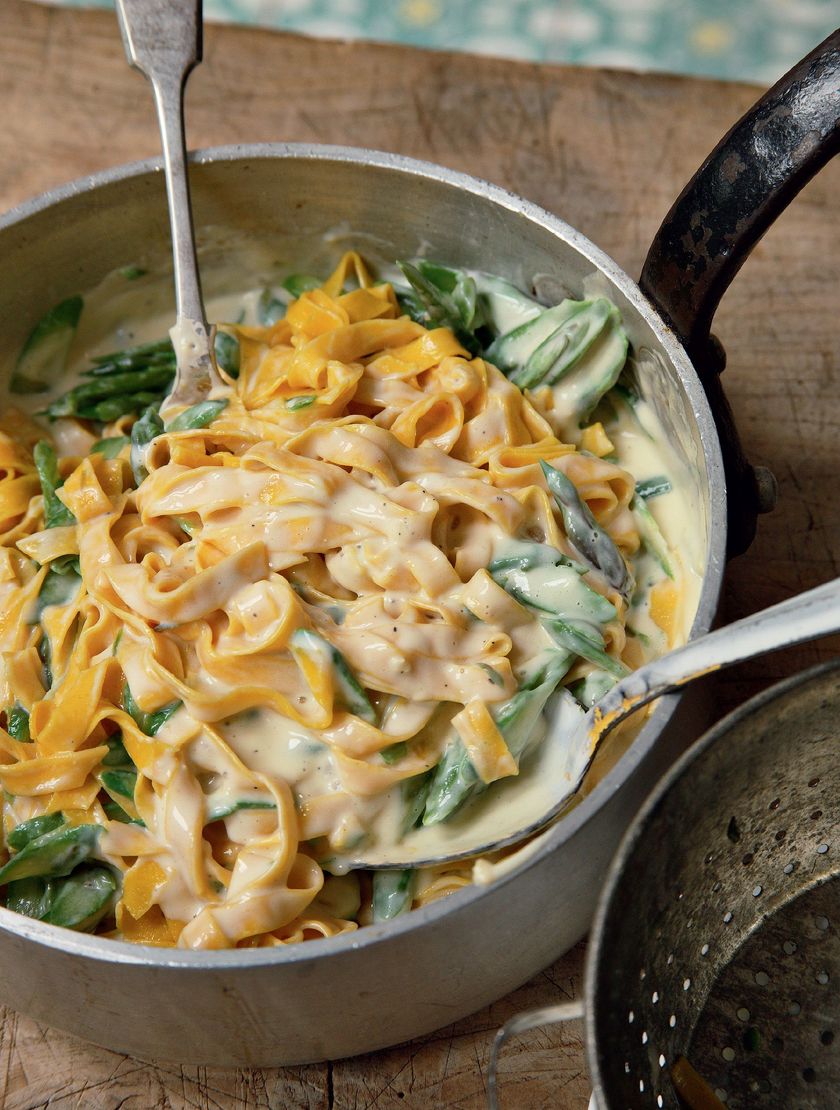 Tagliatelle with Crème Fraîche, Parmesan and Asparagus from Pasta by Theo Randall. 
Take your asparagus to indulgent new heights with this rich, creamy pasta dish from Theo Randall's brilliant Pasta book. We can confidently say that you won't be sorry you did.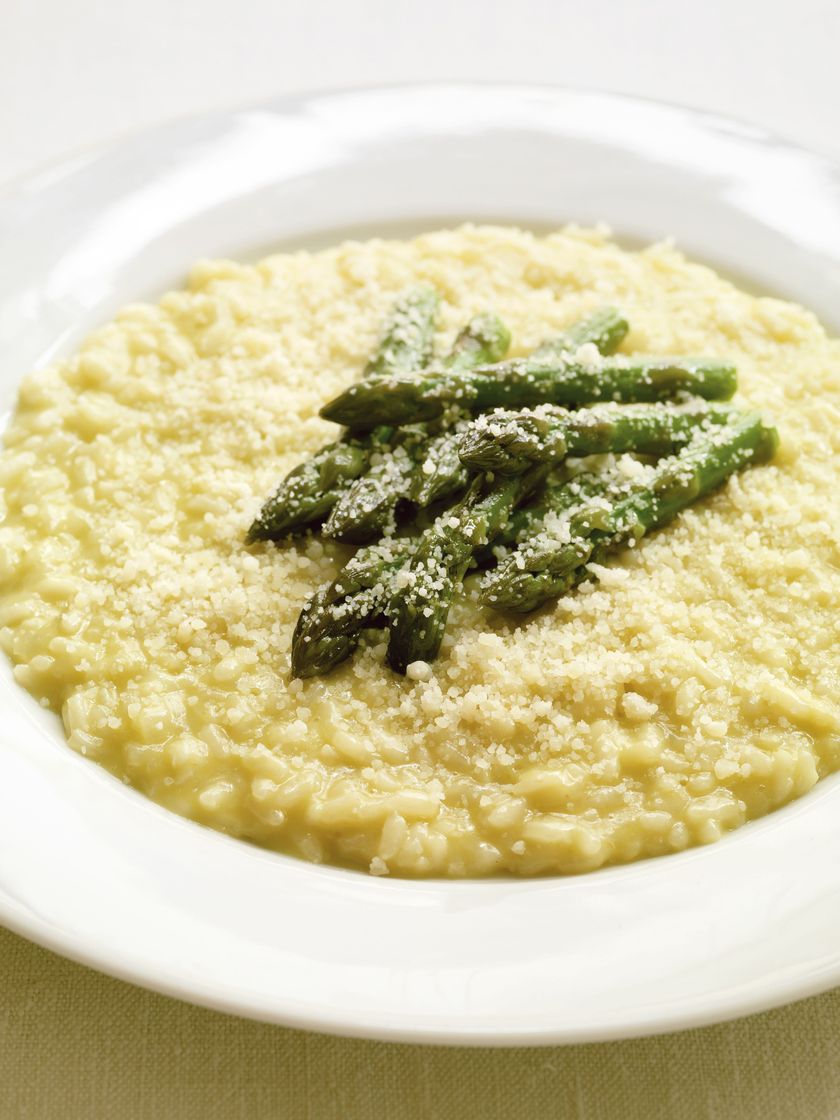 Risotto with Asparagus from The Food Of Italy by Claudia Roden
This classic risotto from Claudia Roden's Italian cookery bible The Food Of Italy is absolute comfort in a bowl. Best scoffed with a cold glass of white wine. Buon appetito!