Here at The Happy Foodie we love a rice bowl. A simple, comforting and healthy meal all wrapped up in our favourite crockery – what's not to love? We've listed 4 of the best rice bowls ever below for you to get stuck into. Don't forget to tweet us if you give one a go!
Warm Buddha Bowl from The Good Life Eatery Cookbook by Shirin Kouros & Yasmine Larizadeh
Find your foodie zen with this nourishing recipe from The Good Life Eatery Cookbook. Loaded with herby meatballs, rich tomato sauce, nutty brown rice and creamy Greek yoghurt, this rice bowl is one you'll keep going back to after those long days at work.
Order The Good Life Eatery Cookbook here.
Wild Mushroom Pilau from Made in India by Meera Sodha
A rice bowl with a sophisticated side, this wild mushroom recipe from Meera Sodha's Made in India is a real showstopper. It's simple enough to whip up on a weeknight, but oh-so impressive when served at a gathering.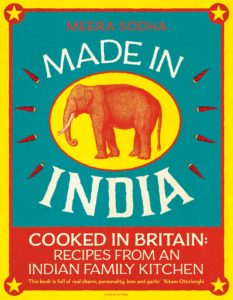 Made in India: Cooked in Britain: Recipes from an Indian Family Kitchen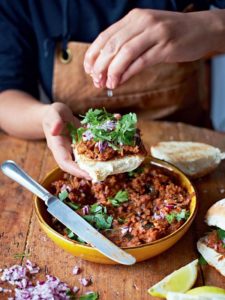 130 mouth-watering Indian recipes made simple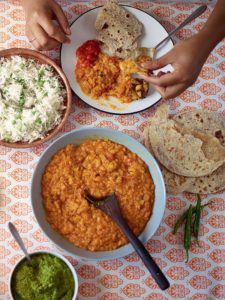 Aromatic curries and flavourful dals
Homemade chutneys and pickles
Wild, Red and Brown Rice Salad with Roasted Pumpkin from Grill It With Levi by Levi Roots
Who says rice bowls are just for the warmer months? This autumnal-feeling recipe from Grill It With Levi is perfect for when pumpkins and squash come into season later in the year. And if you feel like sharing, it can be served as a side dish too!
Korean Brown Rice and Brussels Sprouts from The Sunshine Diet by Shelina Permalloo
Want to know what's better than a rice bowl? A rice bowl that's ready to eat in 10 minutes flat, which is exactly what this recipe from The Sunshine Diet promises. Make sure to get your kimchi made in advance for one of the speediest (and most delicious!) rice bowls around.