If you've not yet ventured into the wonderful pages of Elly Pear's Green, there's no better time than now. Not only are Elly's vegetarian and vegan recipes perfect if you've gone meat-free, but her laid-back recipe ideas that are ideal for midweek cooking are also brilliant for helping you stick to that promise to cook more during the week. And with plenty more to love, from batch cooking tips to food to stock up your freezer with, Green is a cookbook you'll want to make space for. Need a little more convincing? Here's 10 reasons why you'll love having Green at your fingertips...
1. Any book that begins with a chapter entitled 'Freezer Food' is exactly the kind of book we want to own right now. Helping you to make each meal go further, reduce food waste and cut down your cooking time during the week, these clever freezer-friendly dishes are on heavy rotation in our kitchen. We particularly love this Pumpkin Gnocchi and sleep pretty soundly knowing we've got a batch of it ready to go at the drop of a hat.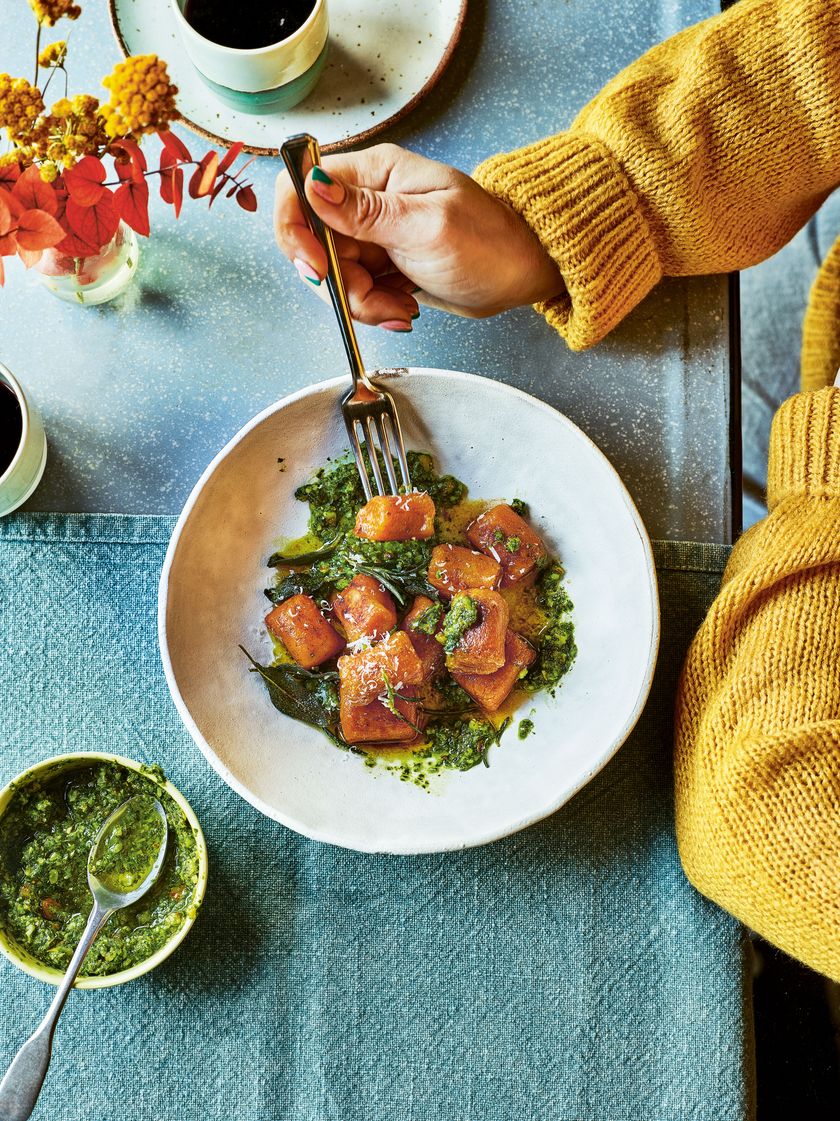 2. Want to get more flexible in the kitchen? Like to try lots of different flavour combinations? You'll love Elly's clever approach to the recipes in Green, which often feature a simple base recipe that you can flex and switch up with multiple different flavour combos. Think delicious earthy braised lentils two ways: as a zingy fresh salad with orange, fennel and soft herbs or as the base for comforting and hearty bowl food topped with a fried egg, crispy breadcrumbs and za'atar.
3. There's a whole chapter dedicated to recipes that'll be ready in under 20 minutes. You read that right. A whole chapter. 20 minutes. And if you think that means the resulting dish will be any less delicious than a much more time consuming endeavour, take a look at this Spiced Paneer and Grain Bowl from this section and think again.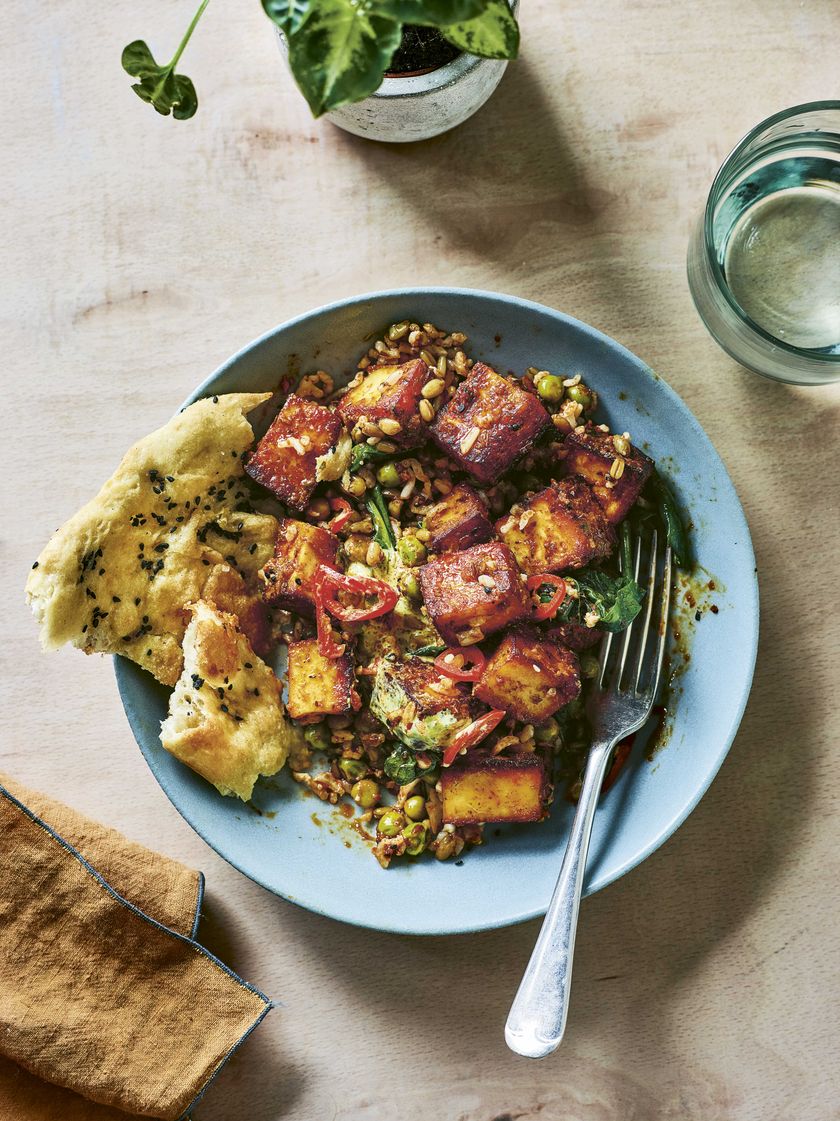 4. We've got all the way to point 4 and not even mentioned that all the recipes are vegetarian and plenty are vegan or can easily be made vegan with Elly's suggested swaps, a major plus if veggie recipes are what you seek. And these are plant-based recipes at their most exciting and substantial with plenty of big-hitting flavours and powerhouse ingredients. 
5. Love to brunch? Elly does too it would seem or there is no way she could come up with recipes such as Jalapeño-brined French Toast Crumpets or Gochujang Shakshuka - just two of the wondrous recipes included in the chapter dedicated to starting your day in the best possible way.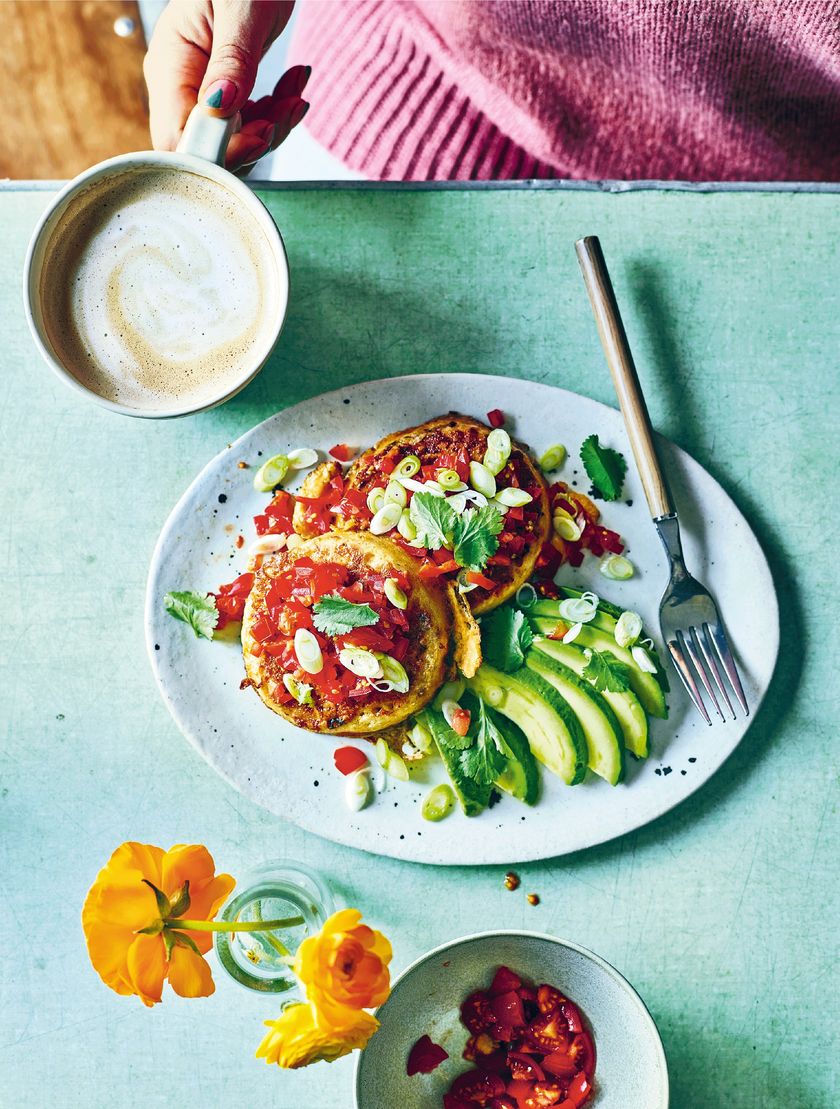 6. Want to make use of your time at the weekends to help you get ahead for the week? Green is one of the few books we've seen with a dedicated chapter on batch cooking, with recipes designed to help you stock up your fridge with delicious fodder for everything from breakfasts on-the-go to packed lunches.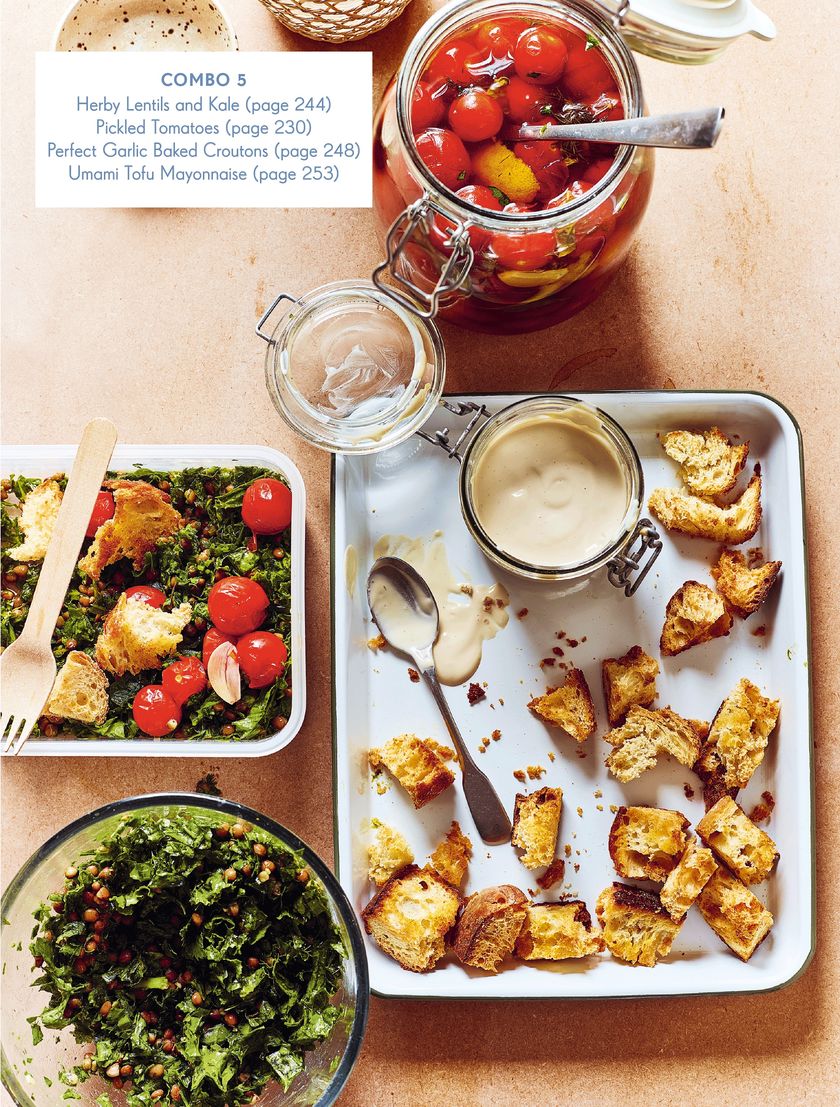 7. Keen to reduce your food waste? We love Elly's handy page of tips on pickling and conserving, how to blitz leftover fruit and veg to turn them into smoothies, soups and sauces and how to turn a fridge forage into a meal.
8. If like us, you like to eat with the seasons and support your local farmer's market, you'll be pleased to know that Elly places a lot of emphasis on seasonailty, with one key section of the book divided up according to the seasons. So from a springtime Stuffed Filo Pie to a wintery Shreded Sprout Salad, you can make the most of the bounty of every season.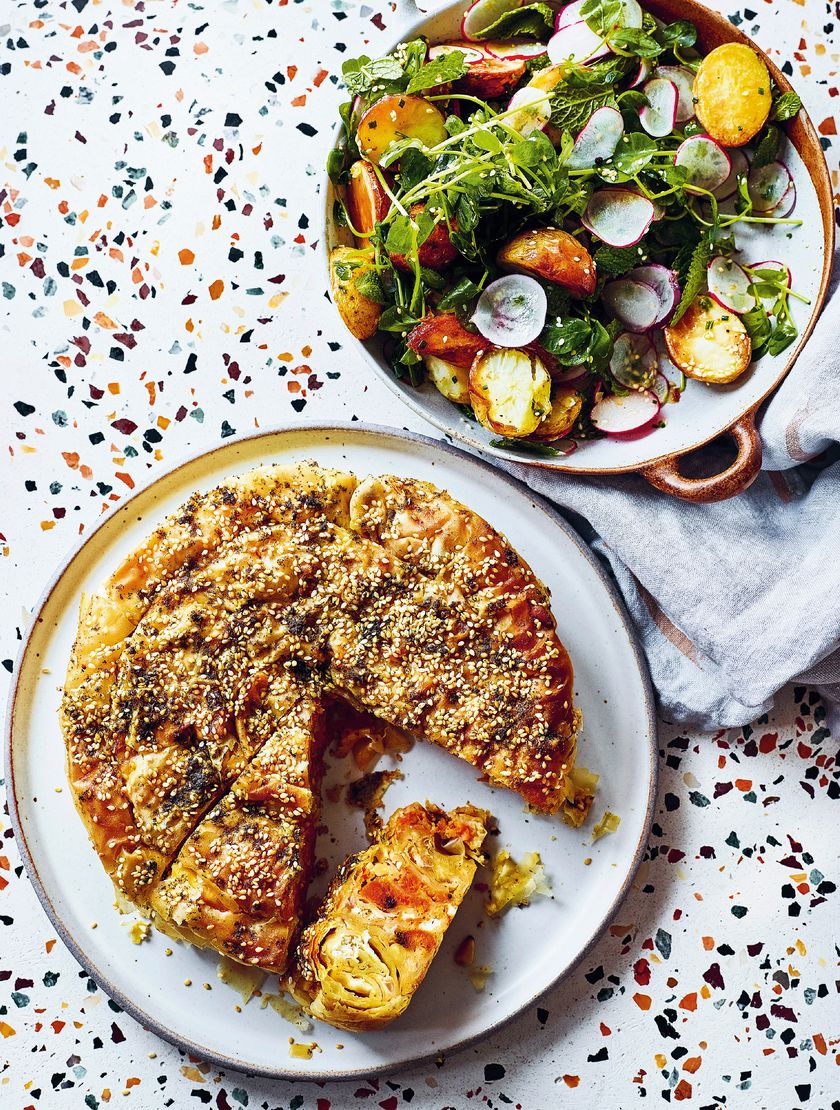 9. Cookbooks can often be a little overwhelming and it may not be immediately clear which recipes go well together. Not in this cookbook! Thanks to the handy menu combos at the back of the book you can match together different recipes from the book to bring together the likes of an 'Autumnal sofa supper' or 'DIY takeaway'.
10. If points 1-9 aren't enough to convince you, we'll leave you with the 3 magic words: one-pan meals. The holy grail of easy midweek cooking is more than adequately represented in Green, with the likes of this Aubergine, Tomato and Chickpea Traybake making veggie suppers easier than ever before.