Coffee Old Fashioned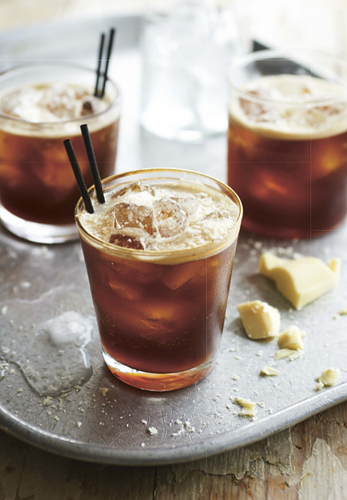 The Old Fashioned is one of the original American cocktails, dating backto the nineteenth century. Generations of cocktail lovers have made it their favourite. Some recipes call for whisky, brandy, or gin as the base, and these days the drink usually features bourbon. It is rewarding to create new versions while remaining true to the drink's roots.
Ingredients
45ml

cold-brewed coffee

50ml

bourbon

1 tbsp

crème de cacao

1 tbsp

simple syrup

2 dashes

orange bitters

grated white chocolate
Instructions
1. Combine the bitters, syrup, crème decacao, and bourbon in a shaker.
2. Add iceand shake for 10 seconds.
3. Strain into anice-fi lled double old-fashioned glass, top with coffee and chocolate, and serve.