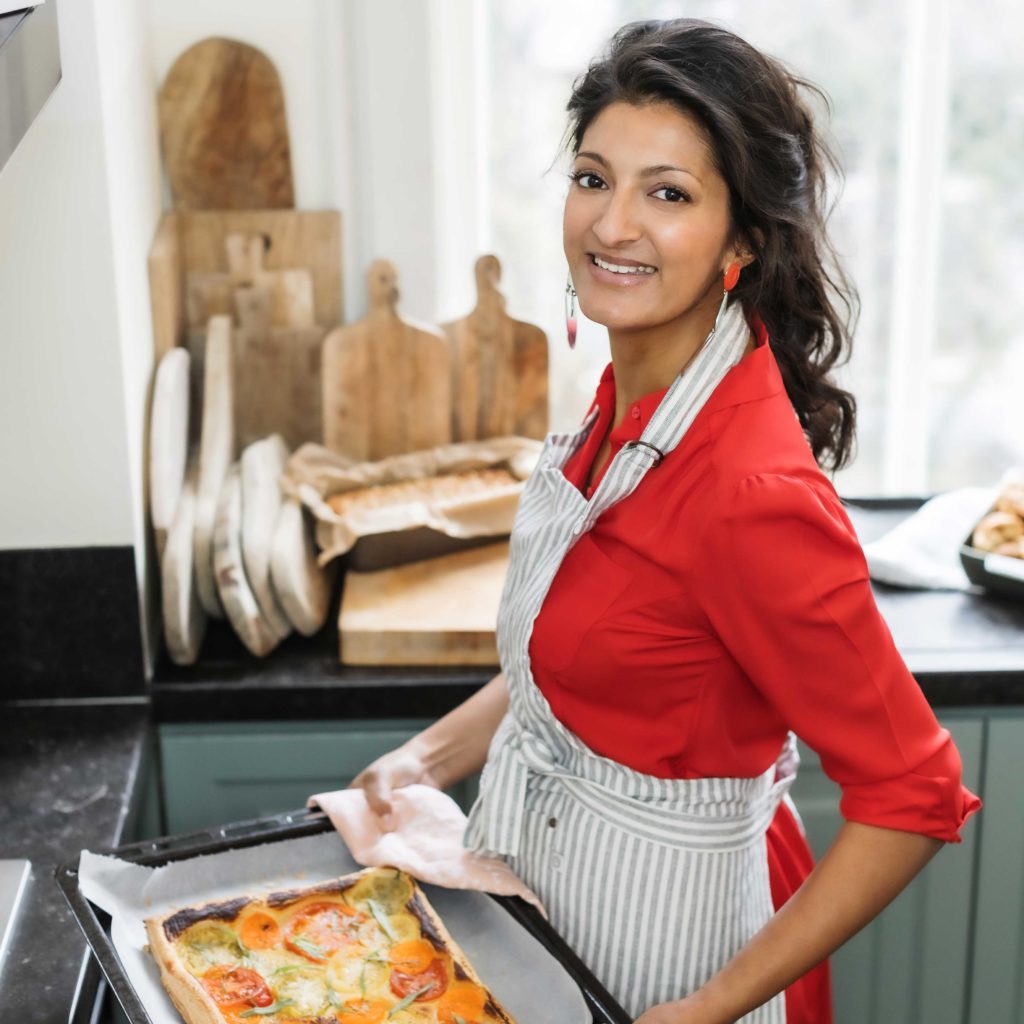 Dinner with Rukmini
Browse all of the recipes in Rukmini Iyer's cookbooks by ingredient.
Preview
Tikka-spiced Paneer Salad with Chickpeas, Mint and Naan Croutons
Introduction
Naan croutons might be the best crouton ever invented (I would happily eat a trayful) and they work beautifully here in this Indian inspired take on an Italian panzanella salad. Try to find plain naan bread with nigella (black onion) seeds, as they have a wonderful flavour. You can find good shop-bought paneer in the cheese section of the supermarket, it roasts beautifully with the spices.
Ingredients
paneer, cut or broken into 2½cm chunks
chickpeas, drained and rinsed
red onion, roughly sliced
garlic, finely grated
fresh ginger, grated
ground tumeric
ground cumin
mild chilli powder
smoked paprika
sea salt flakes
natural yogurt
olive oil
naan breads, cut or torn into 2½cm pieces
To serve:
watercress, roughly chopped
fresh mint leaves, roughly chopped
lemon, juice only
olive oil
natural yogurt
Preview
This recipe is a preview
More Recipes from The Quick Roasting Tin
---