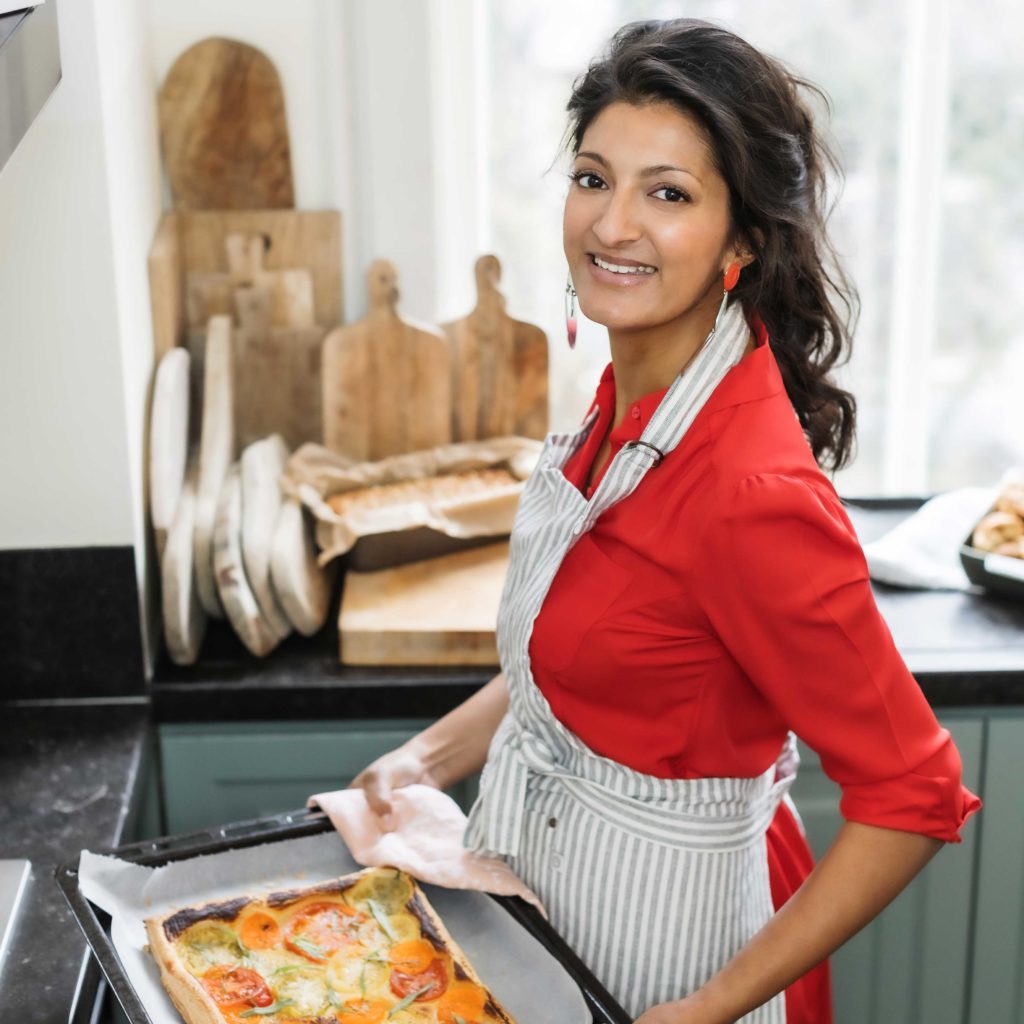 Dinner with Rukmini
Browse all of the recipes in Rukmini Iyer's cookbooks by ingredient.
Preview
Steamed Orange and Chocolate Chip Puddings
Introduction
There are an infinite number of steamed puddings you can make from the same basic cake recipe – jam, ginger, chocolate. This, however, is my favourite, because my mother used to make it, full-sized. The giveaway was a large orange appearing in the fruit bowl – further investigation revealing a bag of chocolate chips in the cupboard. The pudding was even better than the anticipation.
Ingredients
clementines
butter
caster sugar
vanilla bean paste
eggs
self-raising flour
baking powder
dark chocolate chips
Preview
This recipe is a preview