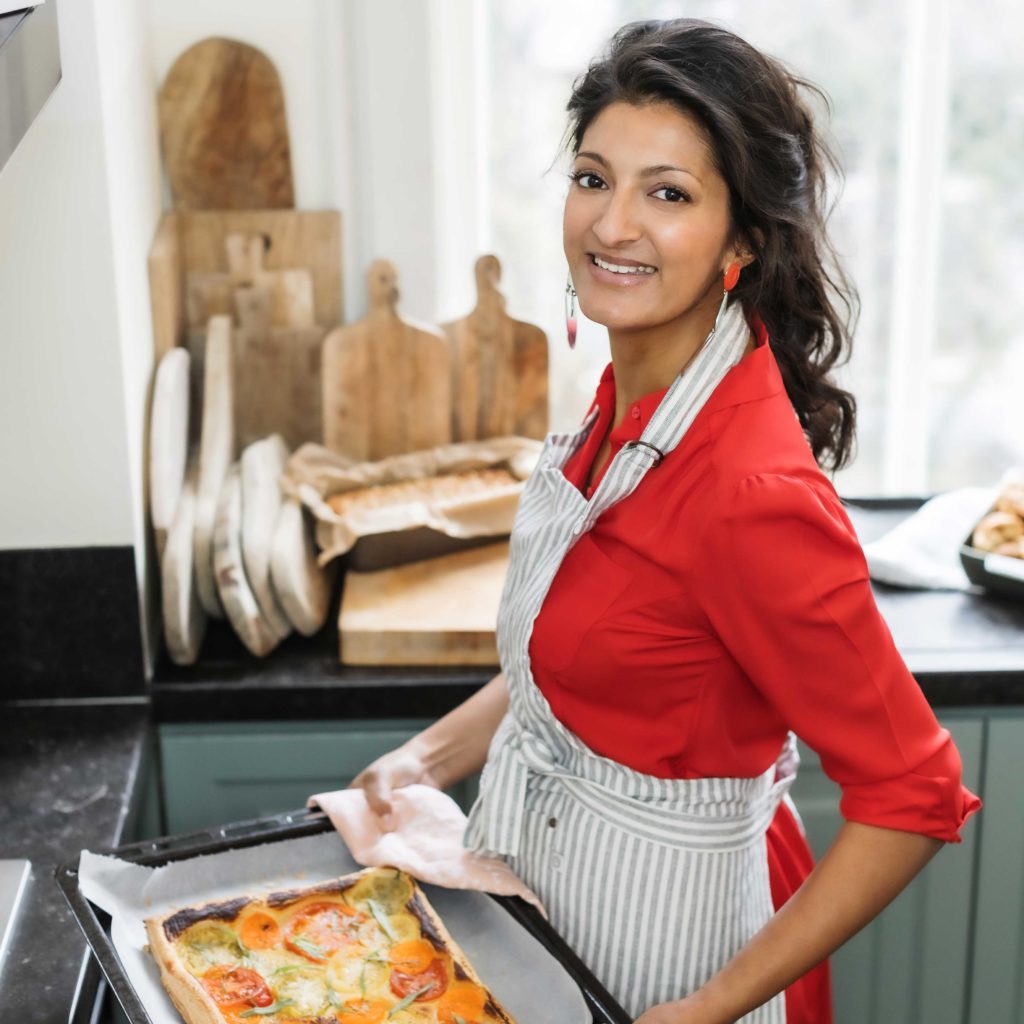 Dinner with Rukmini
Browse all of the recipes in Rukmini Iyer's cookbooks by ingredient.
Preview
Quick Cook Broccoli Gruyere and Parma Ham Quiche
Introduction
This recipe is an adapted version of the broccoli and blue cheese puff pastry quiche from <i>The Green Roasting Tin</i>, inspired by my friend Sapphire, who told me about a version of the quiche she made with Parma ham. It works beautifully with the gruyère and sage leaves for a smart, French-style lunchbox.
Ingredients
ready-rolled puff pastry
broccoli, cut into small florets
red onion, roughly chopped
crème fraîche
free-range eggs
gruyère cheese, grated
sea salt flakes
freshly ground black pepper
fresh sage leaves
Parma ham
Preview
This recipe is a preview
More Recipes from The Quick Roasting Tin
---