The London Ritz Book Of Christmas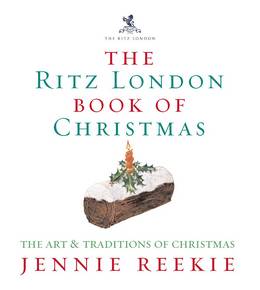 Christmas at The Ritz London, with the choir singing carols in the opulent Palm Court and the Long Gallery lined with Christmas trees, is a glorious celebration of this age-old festival. This charming Edwardian-style book captures the essence of a traditional Christmas, showing how you can recreate this elegance in your own home. The innate sense of tradition, style and sophistication of The Ritz is embodied in the delightfully illustrated collection of sumptuous recipes with literary and historical descriptions of Christmas past and Christmas present.
The Ritz London Book of Christmas captures all the great traditions of The Ritz London to make your Christmas an exceptional and elegant event. Over fifty delicious recipes are included for all aspects of the Christmas festivities from traditional mince pies and roast turkey with chestnut and sausagemeat stuffing to Dr Johnson's punch.