The Gluten-free Cookbook for Kids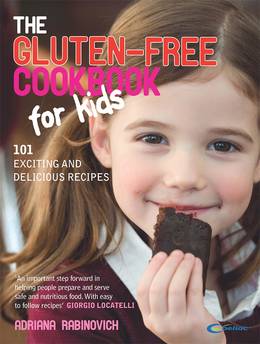 Having to follow a gluten-free diet can be a daunting prospect for children and young adults - they feel isolated at a time when their friends are enjoying everything from bread, pizza and pasta, to crisps, cakes and biscuits. Yet with supermarkets now stocking many gluten-free ingredients, you can make versatile, healthy and enticing gluten-free meals that will appeal to all the family. Based on recipes created for the author's own daughter, The Gluten-free Cookbook for Kids includes: Over 100 recipes from crispy chicken nuggets and quick pizza to birthday cupcakes and peanut butter cookies; Top Ten kids' favourite dishes; A list of store cupboard essentials; Creative ideas for special treats, healthy snacks and lunchboxes; Top tips for eating out, travelling and school trips.
The Gluten-free Cookbook for Kids will solve many of your mealtime dilemmas and help your child to learn what they can and can't eat. An essential guide for any gluten-free family.