Rick Stein's Seafood Odyssey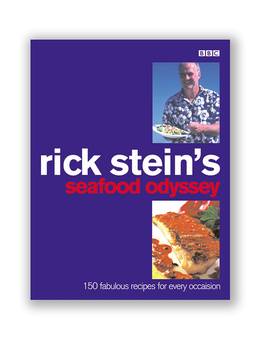 Britain's number one bestselling seafood cookery author embarks on a world tour of seafood cuisine and creates over 150 fabulous new fish dishes inspired by his travels. Having sold over 100,000 copies in hardback, Rick Stein's bestseller is now available in paperback.
Rick travels to some of the world's main centres of seafood excellence, picking up recipe ideas, sampling new ingredients and gleaning new techniques for preparing and cooking fish. Armed with the fruits of his travels, he returns from each destination to Padstow to create his own specially adapted and inspired fish and seafood dishes. Among the places Rick visits on his seafood quest are Chesapeake Bay on the east coast of America where he goes in search of the blue swimming crab, the small town of Noosa in Queensland where he finds some of the most innovative seafood restaurants in the world and the delightful fishing village of Hua Hin in Thailand where he enjoys Thai seafood cookery at its best and most authentic.