Rick Stein's Fruits Of The Sea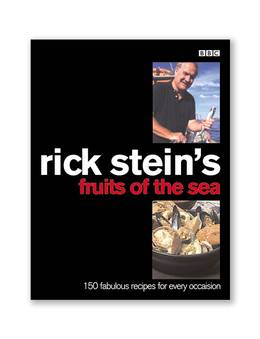 In Fruits of the Sea, Rick Stein explores Australia and Brittany as well as his beloved Cornwall. The recipe book includes not only hot and spicy dishes, fish salads, quick fish and elegant fish but also a selection of the most tasty desserts imaginable! This title, along with Rick Stein's Taste of the Sea and Rick Stein's Seafood Odyssey, has been re-released with a modernised cover to bring a fresh look to the series.
Rick Stein's Fruits of the Sea is another bestseller for this charismatic Cornishman whose passion and enthusiasm have propelled fish cookery to a new prominence in Britain. With over 150 original fish and seafood recipes, including exotica such as Pan-fried Trout with Oyster Mushrooms and Escalope of Salmon with Champagne and Chive Sauce and simpler fare like Fillet of Cod with Saffron Mashed Potatoes and Warm Salad Niçoise with Preserved Tuna, this cookbook is the perfect accompaniment to Taste of the Sea and reaffirms Rick Stein's reputation as the nation's leading seafood chef.