Good Food: Slow-cooking Recipes: Triple-tested Recipes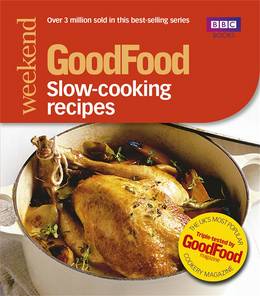 There's something special about slow-cooked meals - whether it's the smell of a stew bubbling away on the stove, or the sight of a succulent joint of meat roasting to tender perfection in the oven, they're always well worth the wait and can be so simple to prepare. In this new collection of their favourite slow-cooking recipes, the experts at Good Food magazine have gathered together easy-to-make stews, casseroles and roasts as well as wonderfully rich chutneys, cakes and puddings - all triple-tested so you know they'll work first time.
With each recipe accompanied by nutritional information and colour photography, you can cook dish after delicious dish with complete confidence.