Good Food: More One-Pot Dishes: Triple-tested Recipes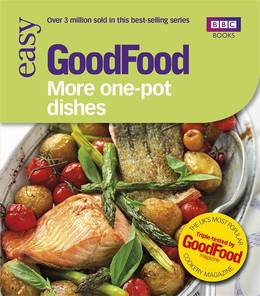 Finding wholesome meals that don't require hours in the kitchen can sometimes be tricky, and unfamiliar or complex recipes can be off-putting. That's why Good Food have put together another compact cookbook of recipe suggestions that will appeal to all the family and can be cooked with minimum effort - using just one pot. It's full of classic, balanced and easy-to-prepare dinners perfect for busy weeknights, as well as more relaxed weekend mealtimes. 101 More One-pot Dishes caters for all tastes, with veggie ideas, great dishes for entertaining and even delicious desserts.
Every recipe is accompanied by a full-colour photograph and a nutritional breakdown so you can serve your family healthy, home-cooked, tried-and-tested food every day of the week.