French Women For All Seasons: A Year of Secrets, Recipes & Pleasure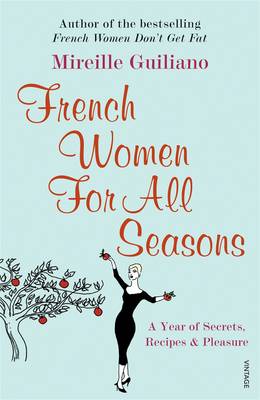 Now you can have it all, all year round...
'Who can resist a book that recommends love and chocolate as part of a balanced diet?' asked Allison Pearson in the Daily Telegraph about Guiliano's French Women Don't Get Fat, a mould-breaking book that unlocked the secrets of 'The French paradox' and sold well over a million copies worldwide. By letter, by email, in person, readers have inundated Mireille Guiliano with requests for more advice. Her answer: this buoyant new book full of advice, ideas and fresh, French recipes for each season.