From Ottolenghi's Baked Rice with Olives to Meera Sodha's Nasi Goreng and Madhur Jaffrey's Berry Pilaf, here are 10 ways to add flavour and intrigue to this store cupboard essential.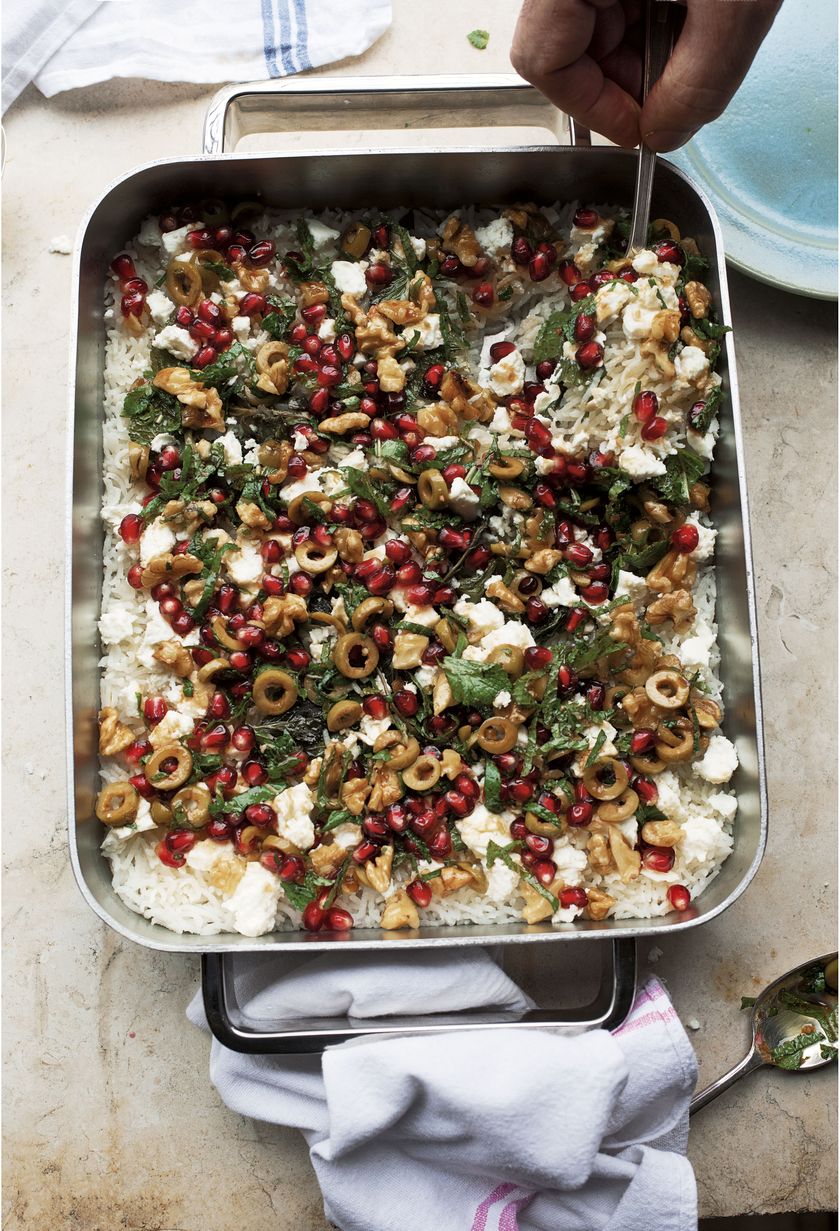 Baked Mint Rice with Olive and Pomegranate Salsa from Ottolenghi SIMPLE by Yotam Ottolenghi
If you've got a tin of olives and some rice, you're well on your way to whipping up Ottolenghi's baked and salsa-topped recipe.
Get your copy of Ottolenghi SIMPLE here.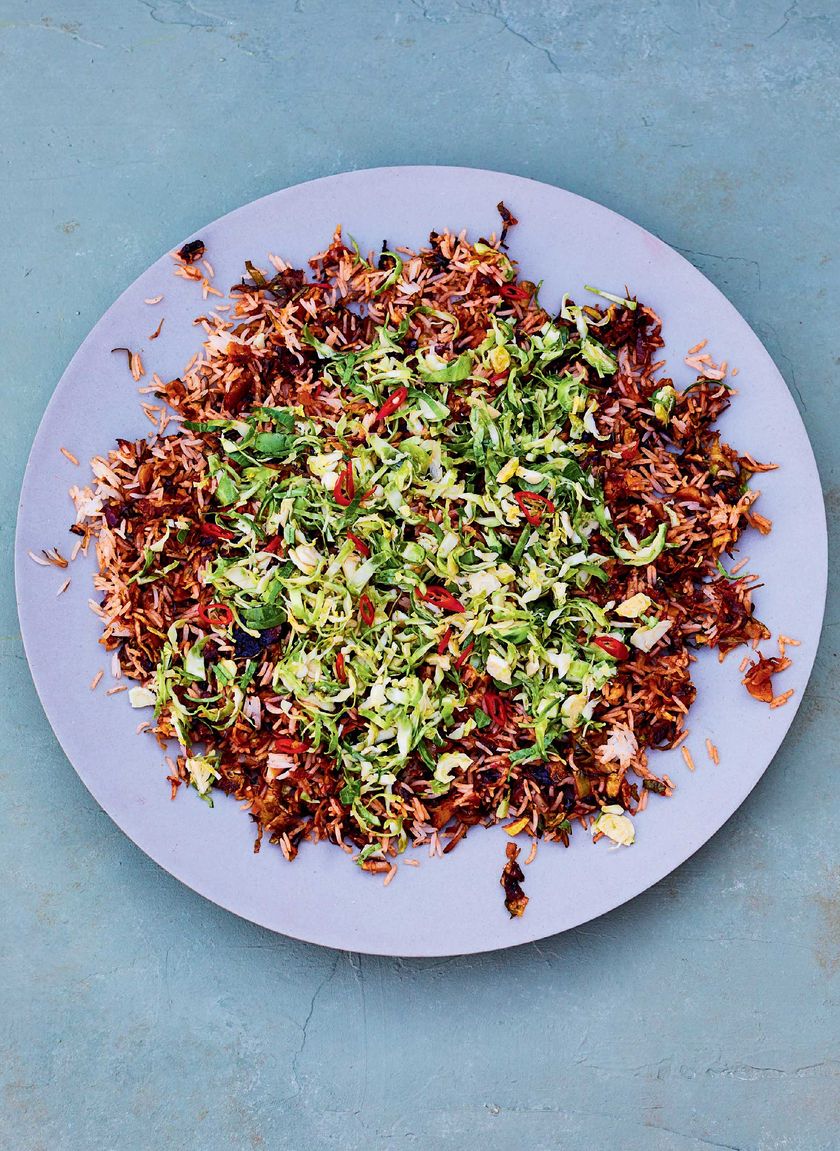 Sprout Nasi Goreng from EAST by Meera Sodha
Meera Sodha's shredded sprout nasi goreng is a great way to get some veg in with your rice. Don't have sprouts? Switch out for finely shredded cabbage instead.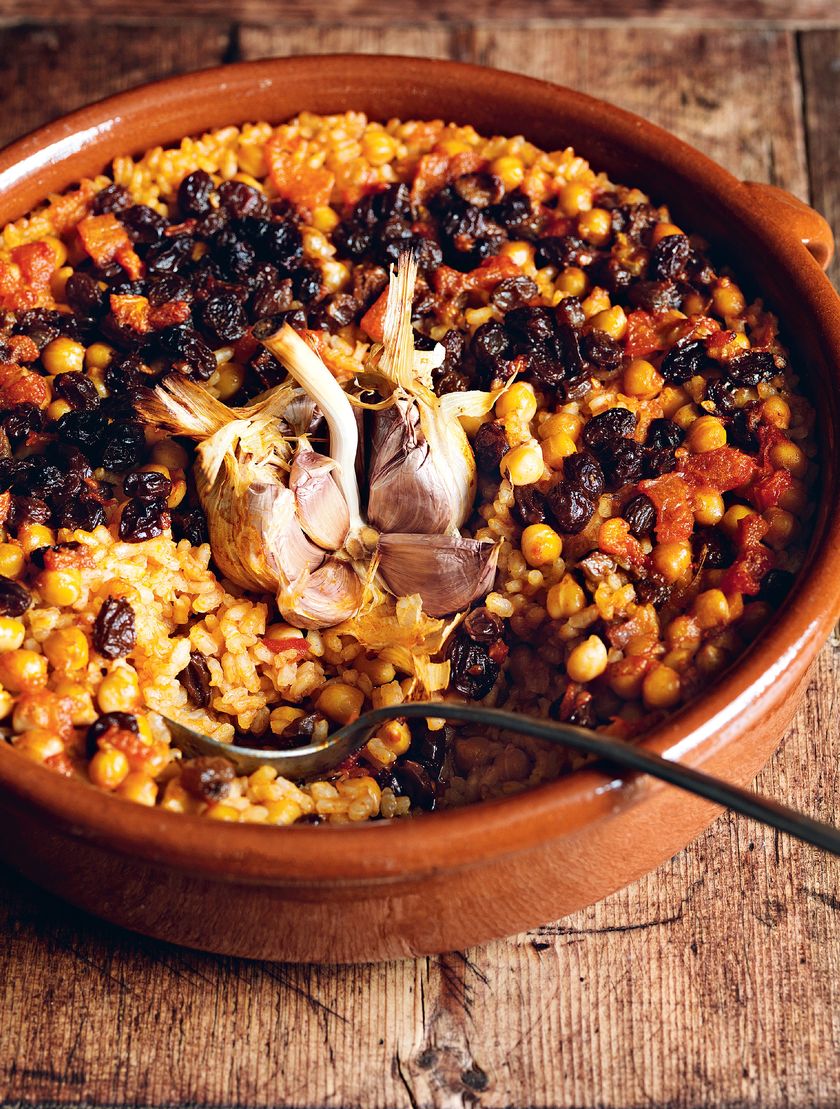 Baked Rice with Currants and Chickpeas from The Food of Spain by Claudia Roden
What do you get when you combine three store cupboard essentials together? A delicious rice dish with currants, chickpeas and plenty of Spanish flavours.
Get your copy of The Food of Spain here.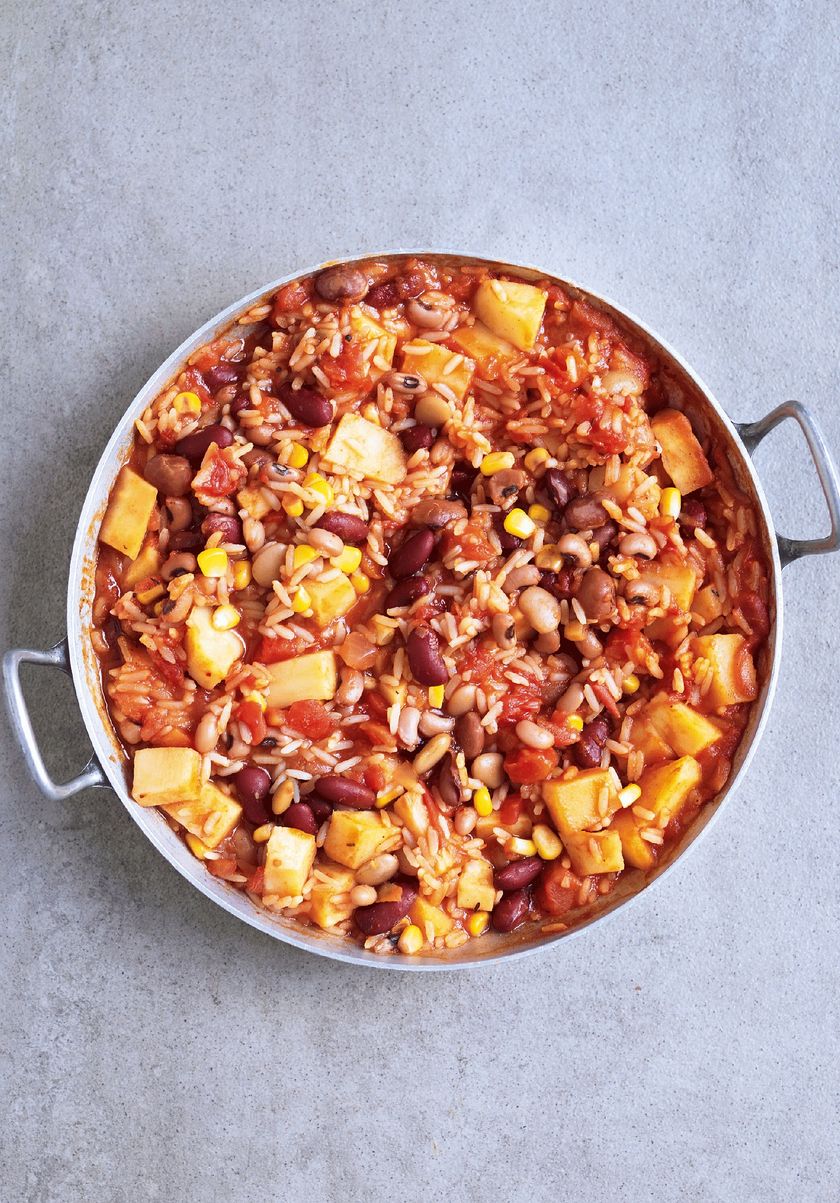 One-pot Cajun Beans and Rice from Veganeasy: Delicious Food in 5 Ingredients by Denise Smart
Vegan cooking often lends itself particularly well to store cupboard cooking, as this five-ingredient Cajun-inspired one pot wonder shows.
Get your copy of Veganeasy here.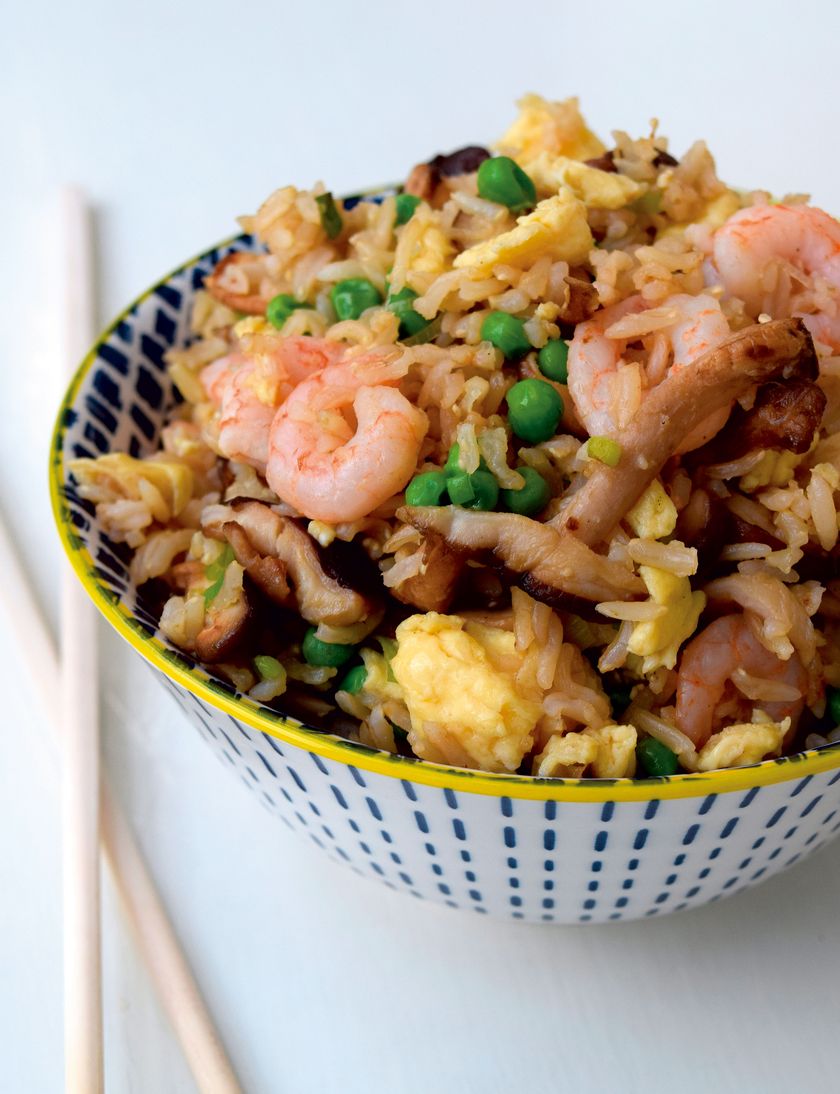 Pea, Prawn and Mushroom Egg-Fried Rice from Student Eats by Rachel Phipps
Making good use of the ingredients you might have lurking in your freezer, this egg fried rice dish ticks off most of the food groups in one go and makes for the perfect fakeaway.
Get your copy of Student Eats here.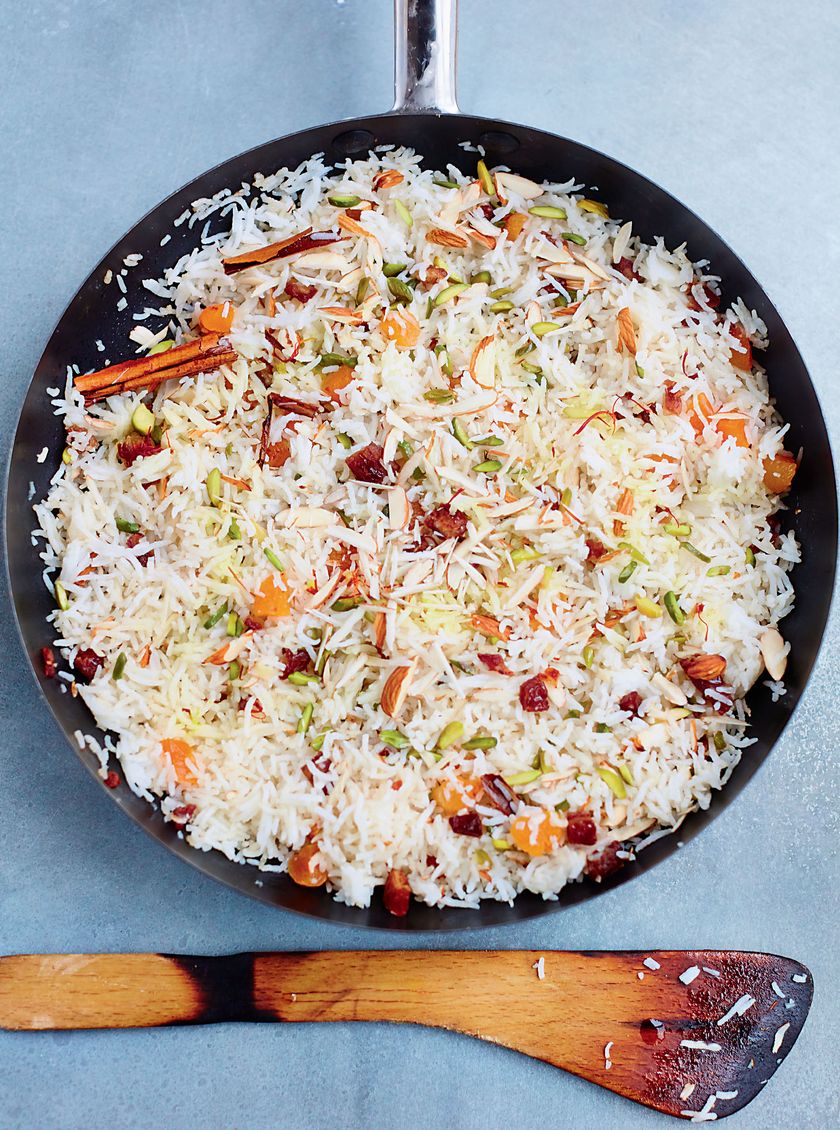 Maharajah's Rice from Fresh India by Meera Sodha
Dotted with dried fruit and chopped nuts and perfumed with spices, Meera Sodha's Maharajah's Rice is a store cupboard rice dish par excellence.
Get your copy of Fresh India here.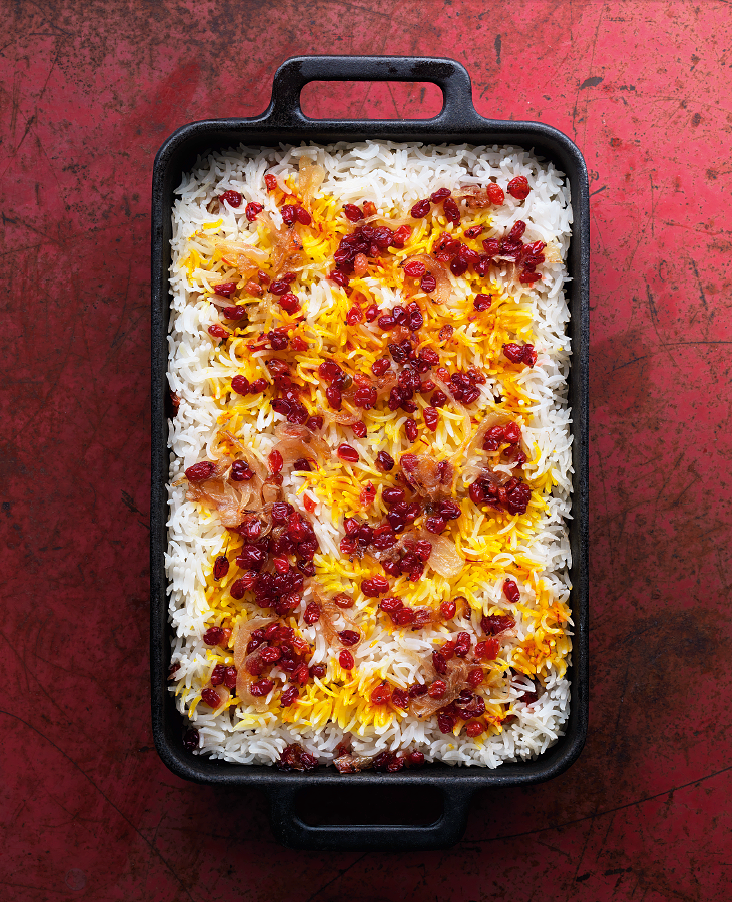 Berry Pilaf from Curry Easy Vegetarian by Madhur Jaffrey
Madhur's jewel-toned pilaf will bring a little colour to darker days and is made using majority store cupboard spices and is perfect if you have a pack of dried cranberries to use up.
Get your copy of Curry Easy Vegetarian here.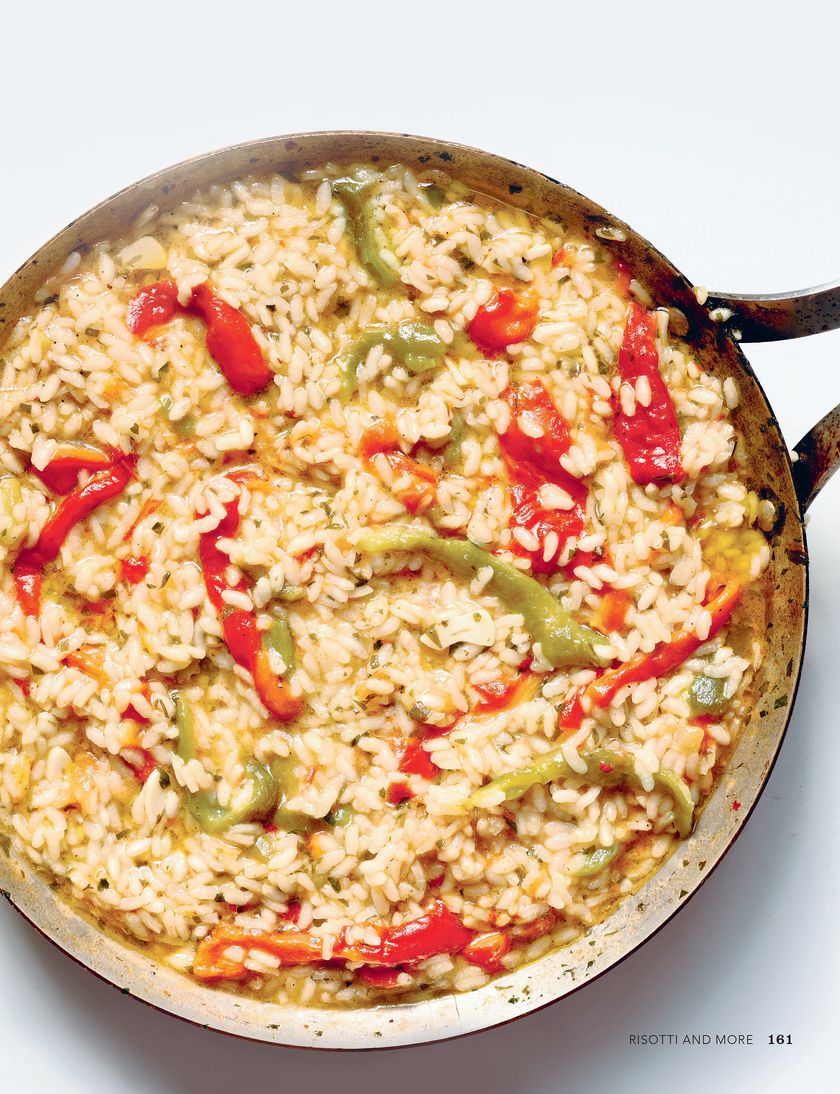 Risotto with Peppers from Italian Kitchen by Anna del Conte
This simple risotto is perfect for a cupboard cook up. Don't have fresh peppers? Try using jarred instead.
Get your copy of Italian Kitchen here.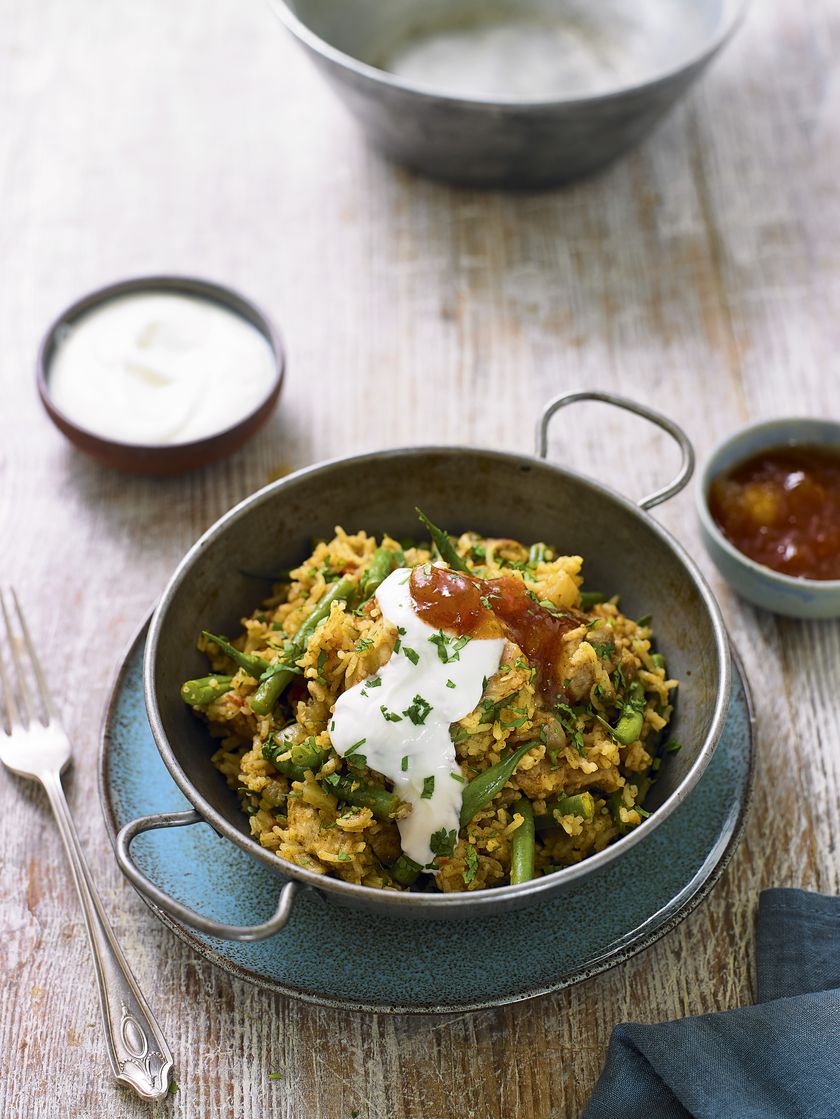 Chicken Biryani from Eat Well for Less: Quick & Easy Meals by Jo Scarratt-Jones
The ultimate one-pot wonder, this easy biryani is also simple to flex. Switch out green beans for frozen peas and chicken for any protein you have access to, or simply enjoy the delicately flavoured rice without extras.
Get your copy of Eat Well for Less: Quick & Easy Meals here.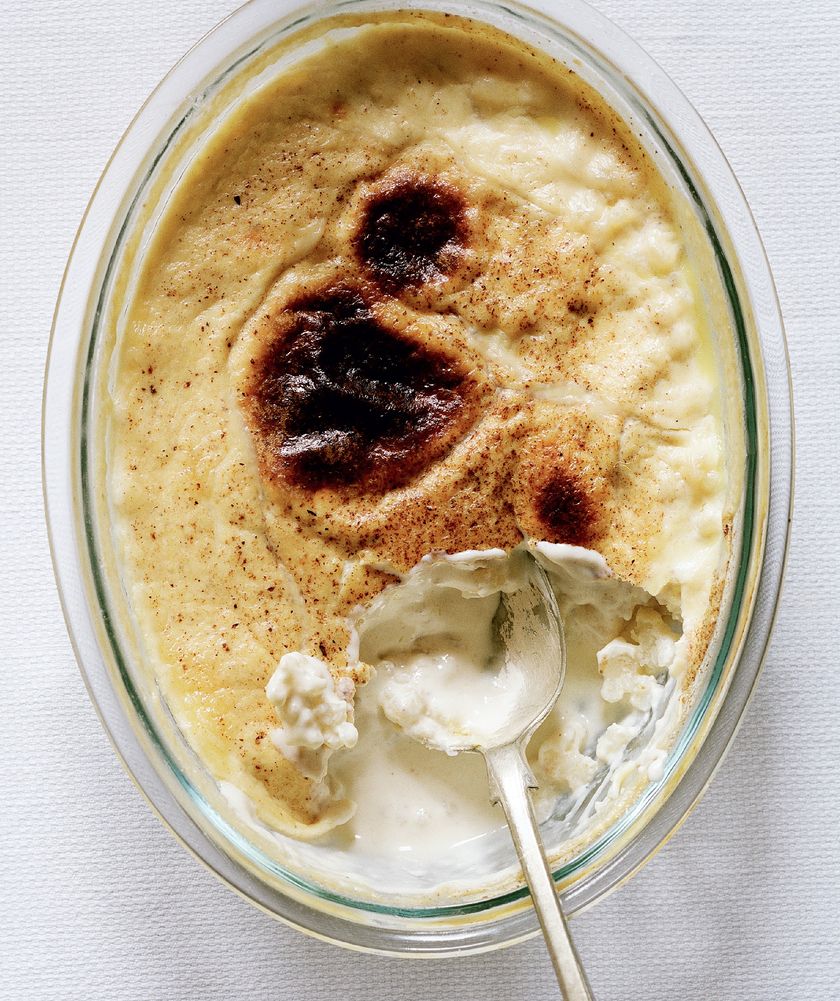 Rice Pudding from Simon Hopkinson Cooks by Simon Hopkinson
Got a packet of pudding rice knocking around at the back of your cupboards? Turn to a simple British classic that also happens to be just about as comforting as a pud can get.