Eric Carle's The Very Hungry Caterpillar is one of the most enduringly popular children's books ever written. Whether it's your child's favourite bedtime story, or you have happy memories of the book from your own childhood, it's one of those tales that stays with you forever. For those who aren't familiar with the book, it tells the story of a hungry caterpillar as he eats his way through all the food he can find. Here at The Happy Foodie, we couldn't be more admiring of his dedication to the cause of eating. It's our way of life, too.
This Easter, to celebrate his famous foodie journey, we've put together a list of our favourite recipes that we think he'd enjoy. So if you're taking part in The Giant Wiggle, The Very Hungry Caterpillar's yearly charity walk, why not make one or two of these recipes for your picnic!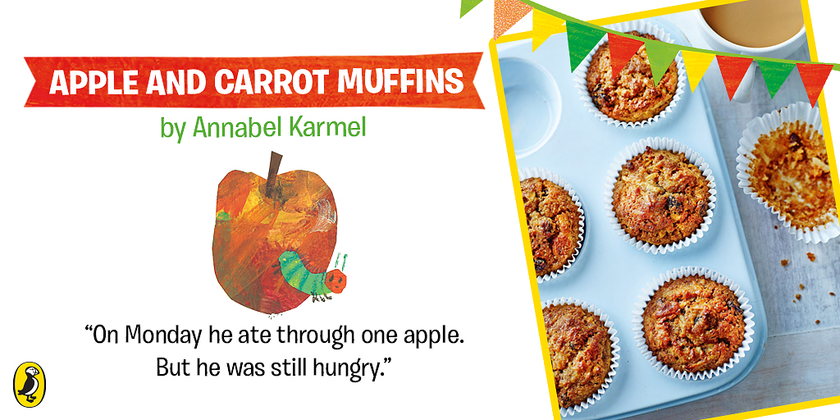 Annabel Karmel's Apple and Carrot Muffins
These healthy muffins are perfect for a lunchbox and are packed full with fruit and veg goodness!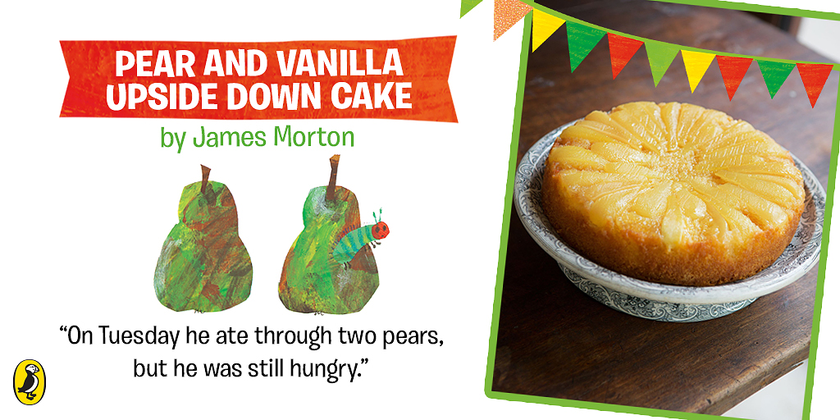 James Morton's Pear and Vanilla Upside Down Cake
What a treat this cake would be to come into after a long walk at The Giant Wiggle. We don't think there will be any leftover slices!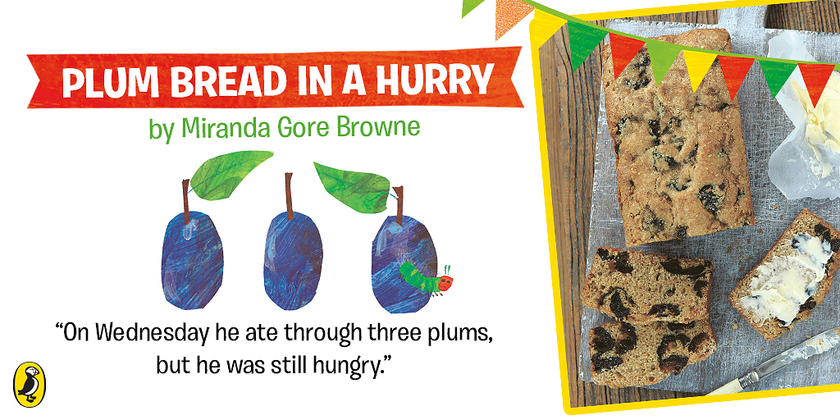 Miranda Gore Browne's Plum Bread in a Hurry
Another one of our packed lunch favourites. Slice up this bread and pack in some salty butter to enjoy this baked treat as a part of your picnic.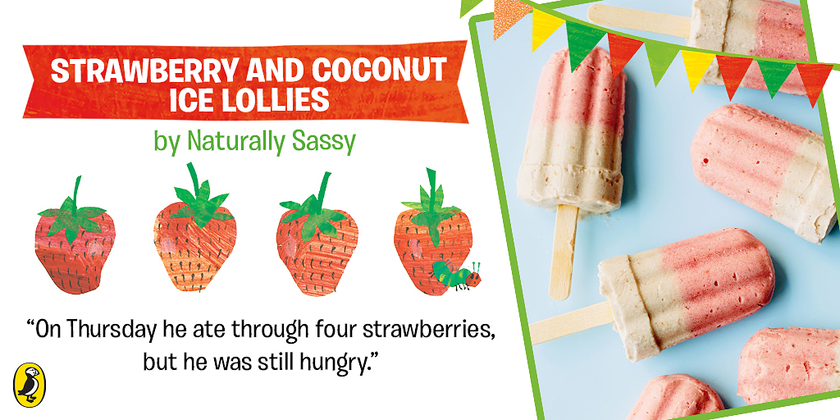 Naturally Sassy's Strawberry and Coconut Ice Lollies
Weather optimists dreaming of sunshine won't be able to resist these naturally flavoured lollies. They'd be brilliant to cool down with after any vigourous wiggling!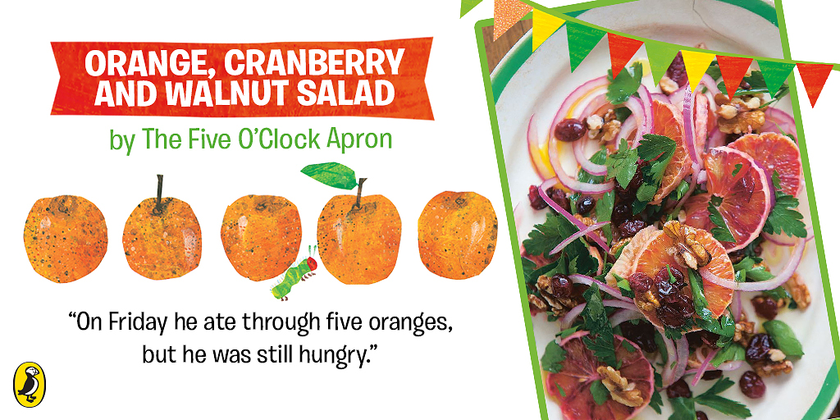 The Five O'Clock Apron's Orange, Cranberry and Walnut Salad
Try oranges in your salad with this easy and portable recipe. Best served alongside some slices of cold meat and a flask of tea - sounds like the perfect picnic.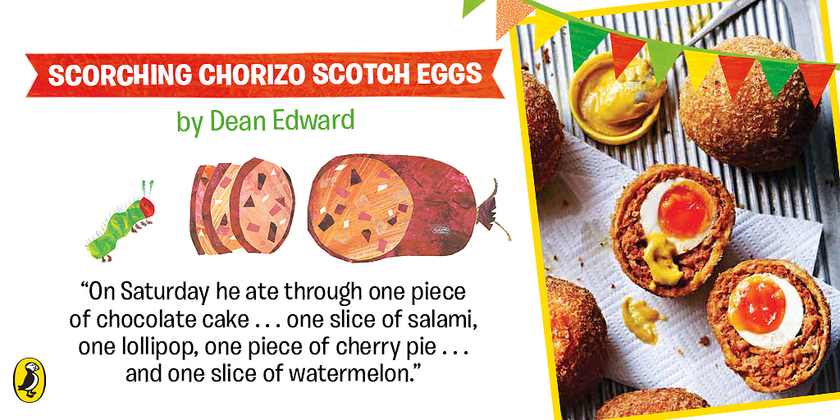 Dean Edward's Scorching Chorizo Scotch Eggs
Whilst this recipe doesn't strictly use salami like The Very Hungry Caterpillar, we can never resist Dean Edward's Scorching Scotch Eggs made with Chorizo sausage. A great grownup lunchbox treat.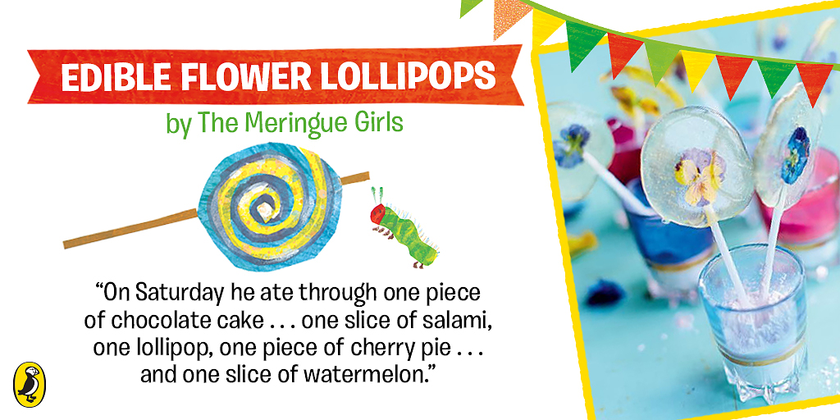 The Meringue Girls' Edible Flower Lollipops
On Saturday the Very Hungry Caterpillar ate, and ate, and ate! Make sure to share your Giant Wiggle treats like these pretty Edible Flower Lollipops amongst all your other caterpillar friends.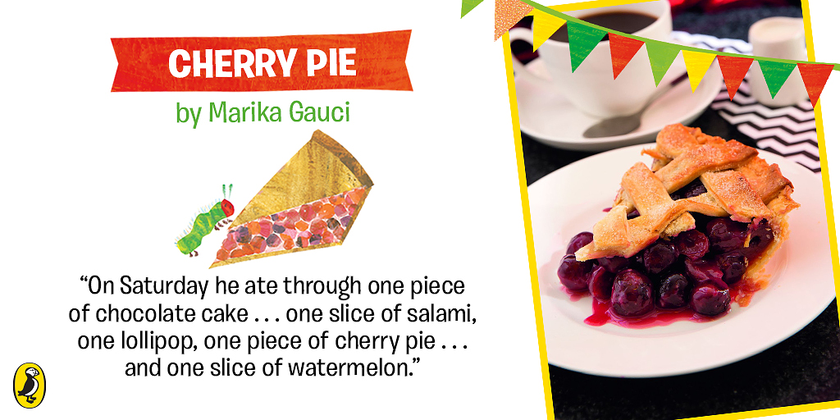 Another great recipe for sharing. Enjoy a slice of Cherry Pie with your fellow wigglers. We think the Very Hungry Caterpillar should've added a scoop of ice cream to his slice of pie, too!
Finally, freshen up your picnic with a huge green salad. Leaves don't have to be boring, as The Happy proves with their House Salad recipe. Perfect for reluctant greens eaters.
Do send us your Very Hungry Caterpillar inspired makes and bakes on Twitter and Instagram using the hashtag #TheHappyFoodie.
And to enter our Very Hungry Caterpillar competition in partnership with Cawston Press, click here!