There's nothing better than a towering, majestic Pavlova. We've carefully selected what we believe are the 5 Best Pavlova Recipes Ever. A bold claim, but just look how delicious these recipes are...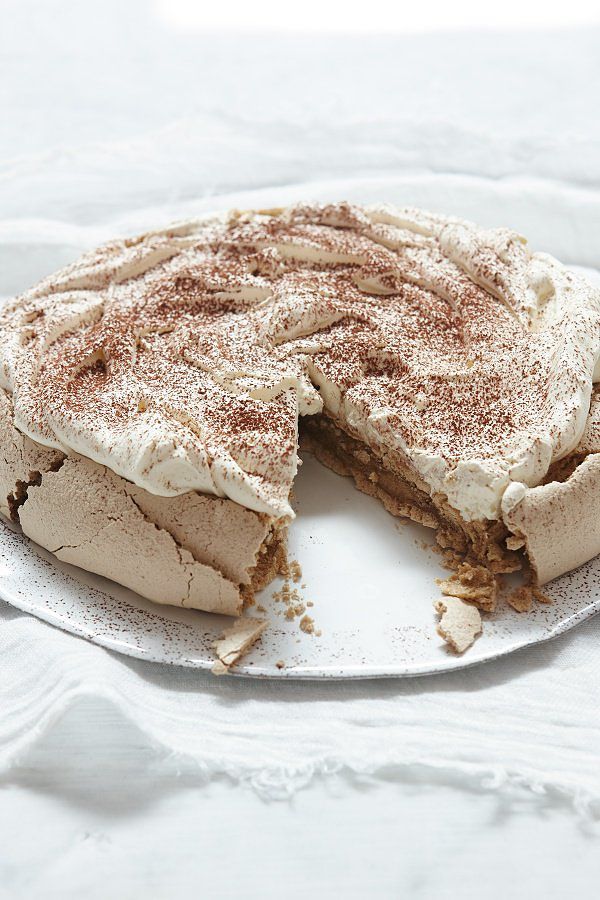 1. Nigella Lawson's Cappuccino Pavlova  
This Cappuccino Pavlova is the first of recipes from Pavlova queen, Nigella Lawson. In this deceptively easy recipe from Nigellissima, Nigella uses espresso powder to impart that glorious coffee flavour. This pav is a coffee lover's dream!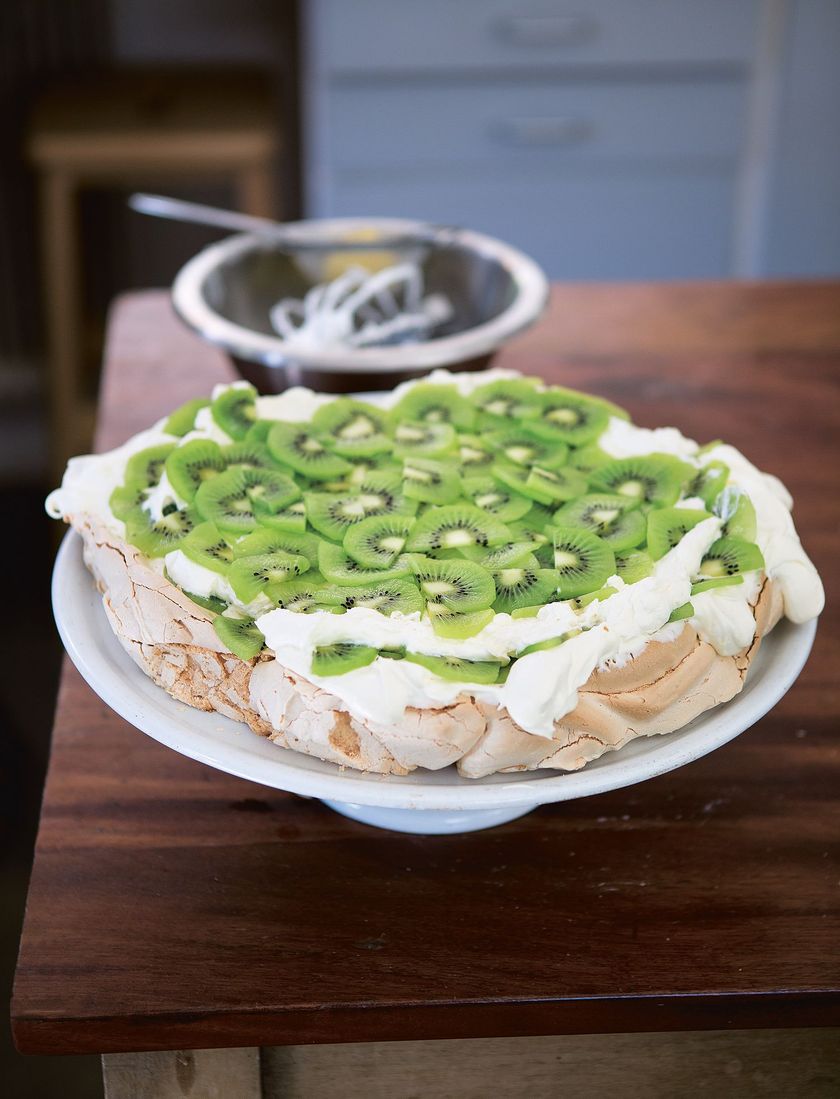 2. James Morton's Kiwi Pavlova 
Great British Bake Off contestant James Morton shares his take on a perfect pavlova in How Baking Works. The sharp kiwis make the perfect accompaniment to the sweet and crispy meringue. James insists you shouldn't waste time trying to slice your pavlova, just scrap it from the tray, shovel into a bowl, sit back and enjoy.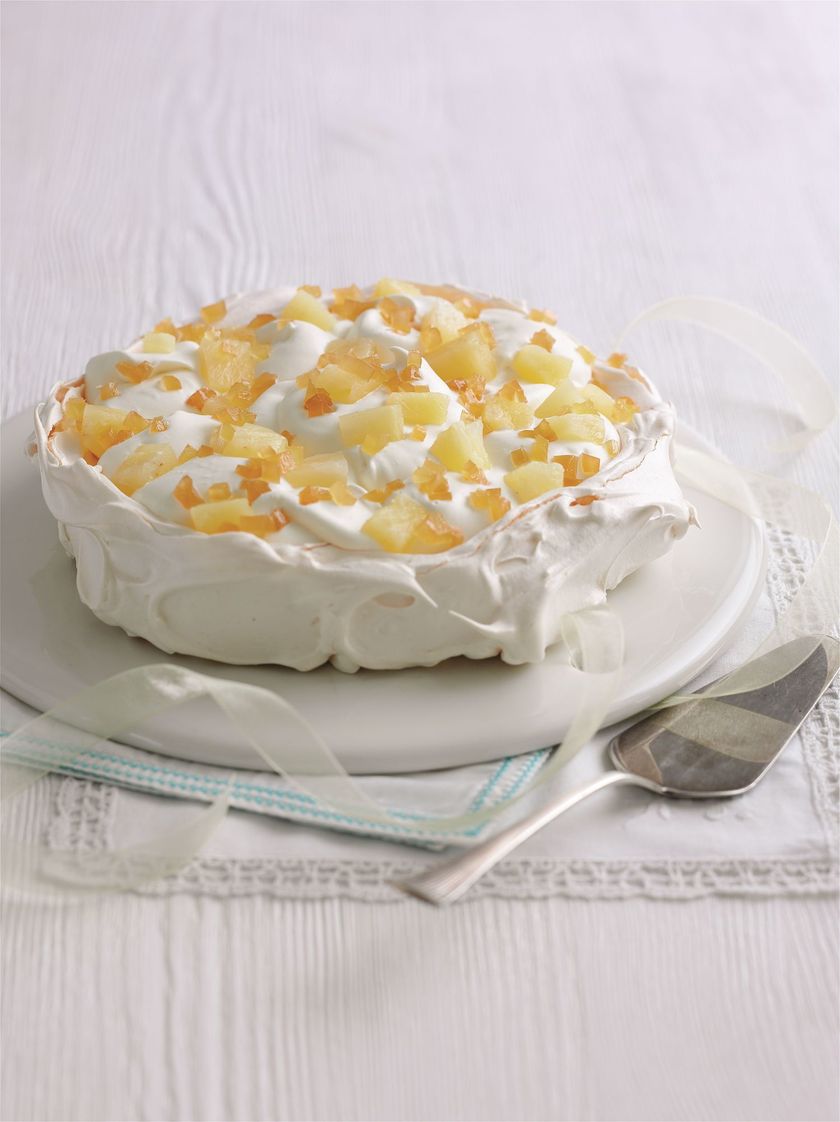 3. Mary Berry's Pineapple and Ginger Pavlova  
Who doesn't love a Mary Berry pud? Mary doesn't disappoint with this pavlova from Mary Berry's Cookery Course, using a classic recipe for the meringue base and then topping with deliciously different pineapple and ginger. The heat of the ginger offsets the sweet pineapple and they make for a fantastic pavlova topping.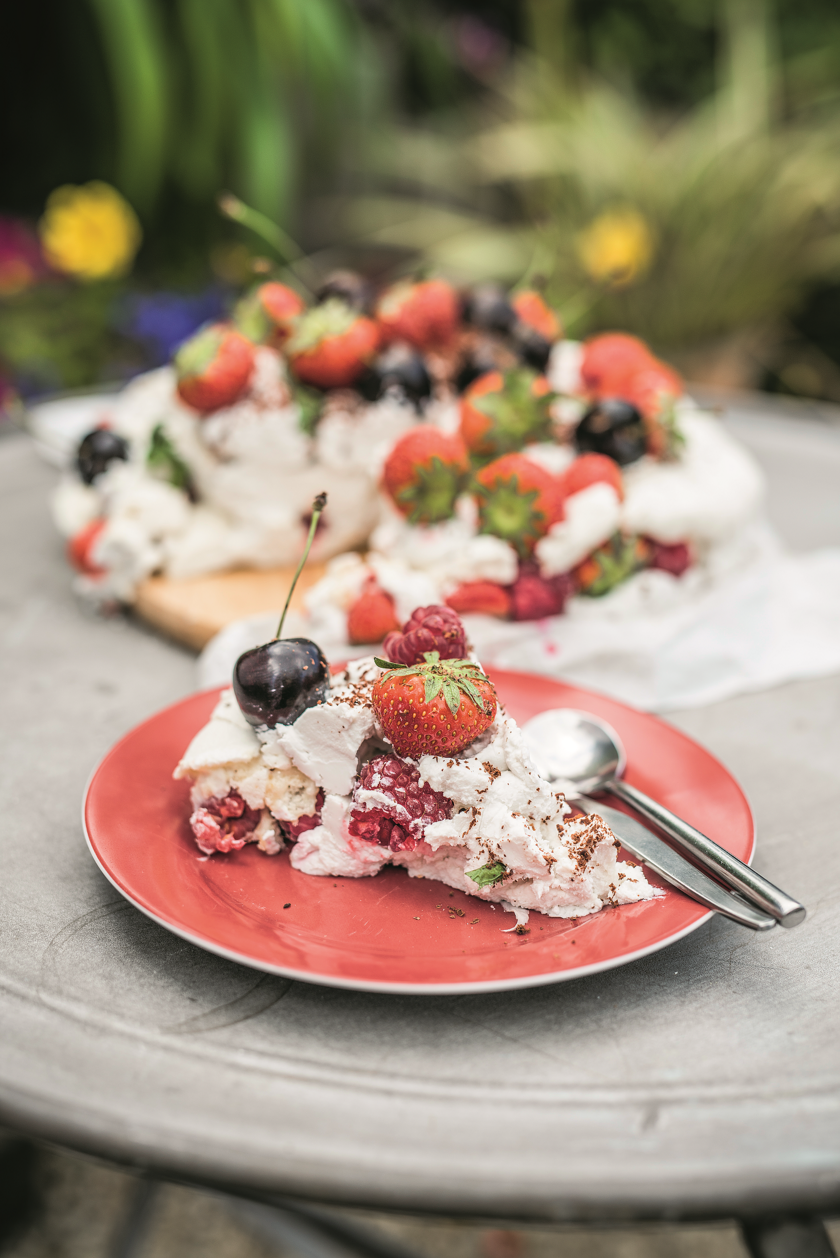 4. The Happy Pear's Vegan Pavlova Meringue Tower
Didn't think a vegan pavlova was possible? Think again! This recipe from The World of The Happy Pear uses a secret ingredient instead of egg whites to create delicious, crispy meringue. Can you guess what it is? Click on the link above to find out!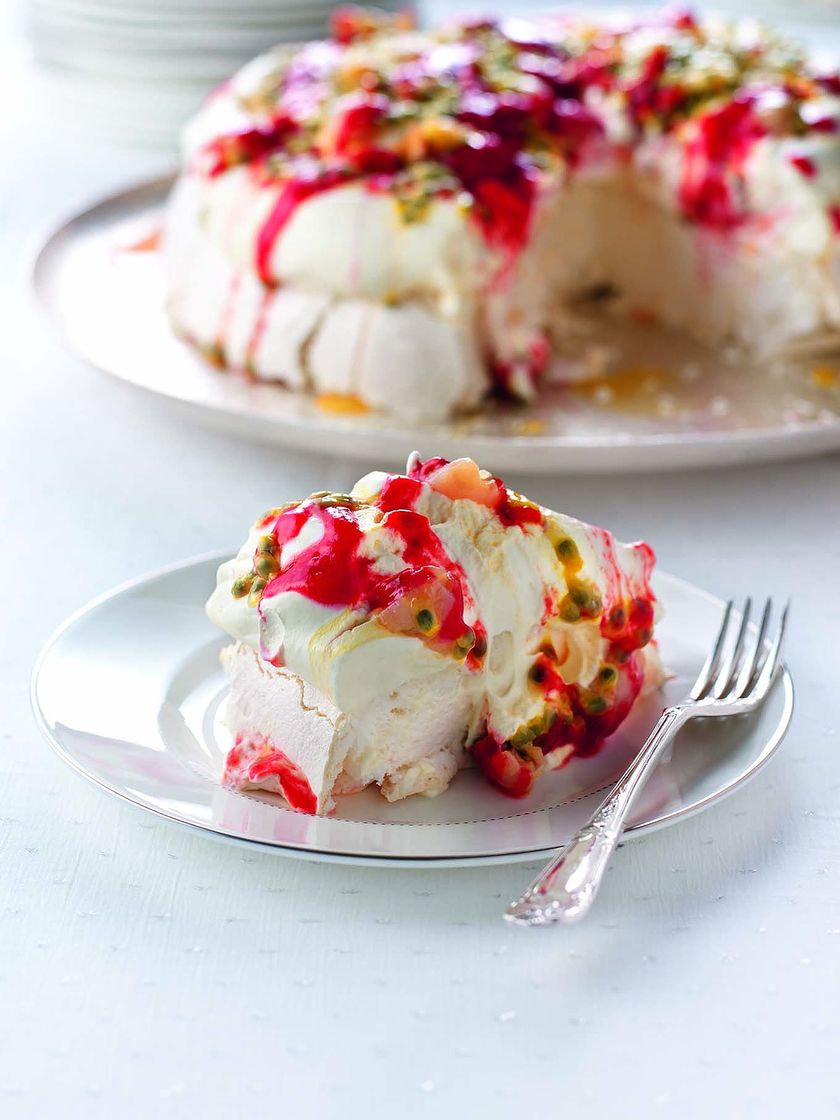 5. Nigella Lawson's Prodigious Pavlova
This recipe from Nigella Christmas is the jewel in the crown of our Pavlova collection. Elegant meringue, gooey on the inside and crisp without, is layered with cool, thick whipped cream and topped with colourful passion fruit, lychees and raspberries. This pavlova really is a show-stopper and if you're looking to impress, this is the recipe for you. 
And remember, do share your impressive pavlova pictures with us on Twitter and Instagram. We'd love to see them!