There's nothing better than a towering, majestic pavlova to round off a celebratory meal.  From Nigella's justly titled prodigious version to Nadiya Hussain's bejewelled tutti frutti take, there's a pavlova for all seasons in this collection.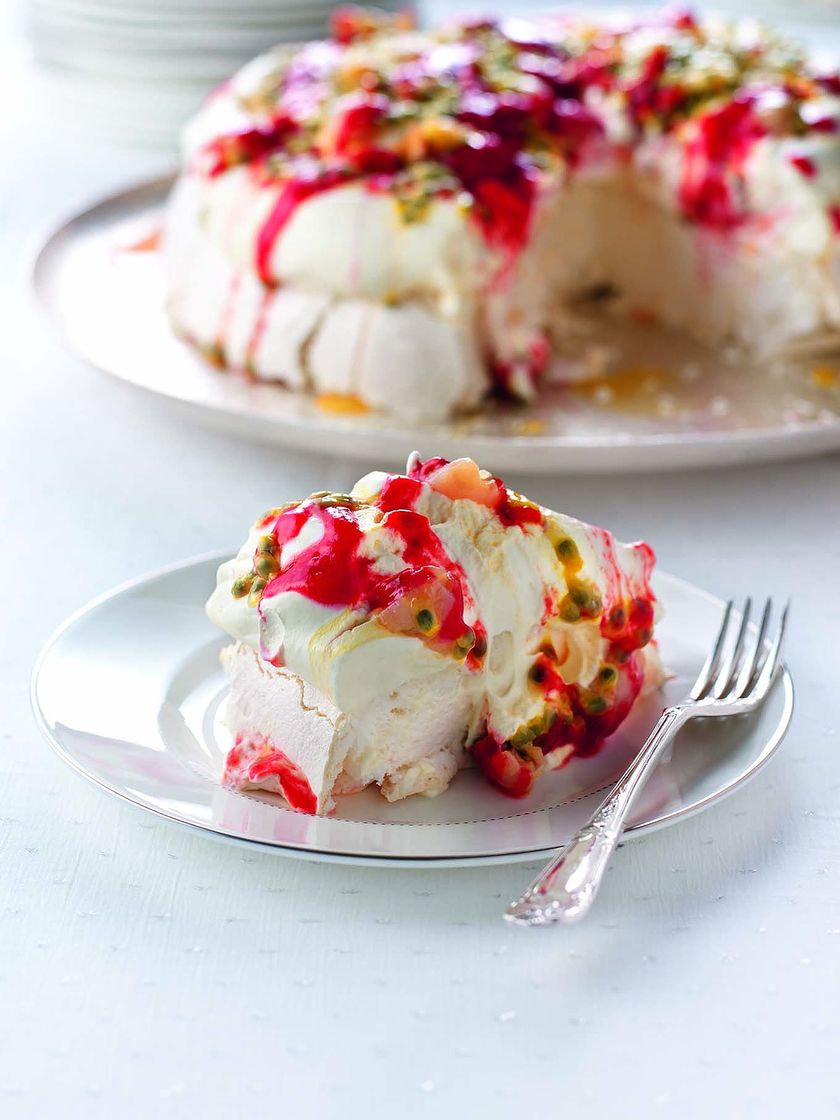 Prodigious Pavlova from Nigella Christmas by Nigella Lawson
Elegant meringue, gooey on the inside and crisp without, is layered with cool, thick whipped cream and topped with colourful passion fruit, lychees and raspberries. This pavlova really is a show-stopper and if you're looking to impress, this is the recipe for you.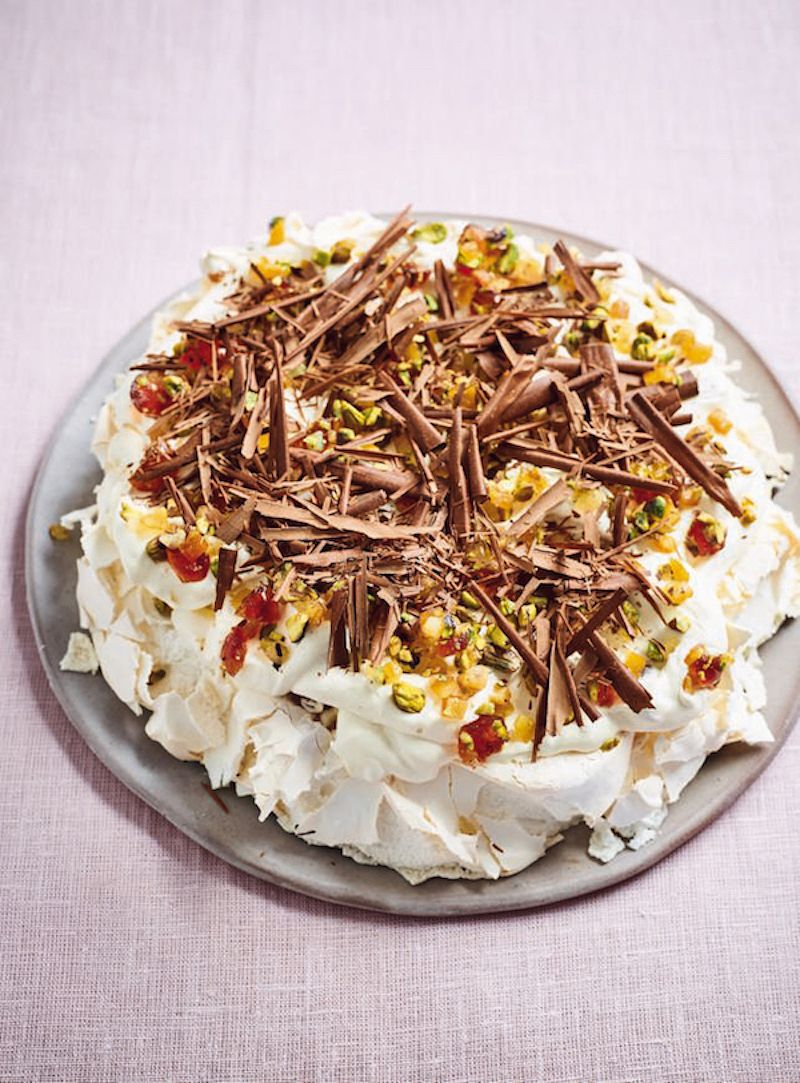 Tutti Frutti Pavlova from Nadiya Bakes by Nadiya Hussain
Nadiya plays with nostalgic tutti frutti colours in this pavlova, combining glacé cherries, mixed peel, pistachios and shavings of chocolate. Layered on a chewy meringue nest with whipped cream in the middle, this is a fun twist using festive flavours.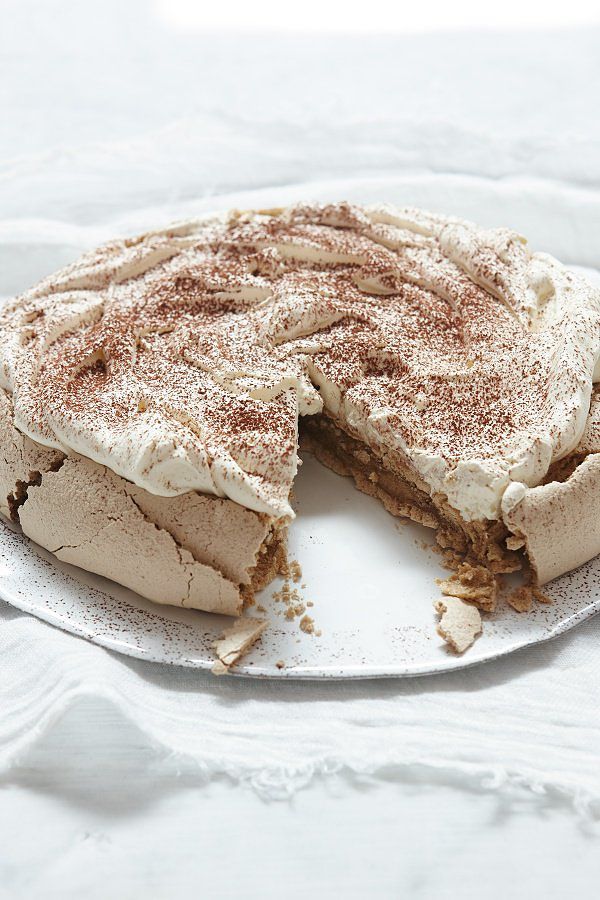 Cappuccino Pavlova from Nigellissima: Instant Italian Inspiration by Nigella Lawson
This Cappuccino Pavlova is the first of two recipes from Pavlova queen, Nigella Lawson. In this deceptively easy recipe from Nigellissima, Nigella uses espresso powder to impart that glorious coffee flavour. This pav is a coffee lover's dream! 
Buy a copy of Nigellissima here.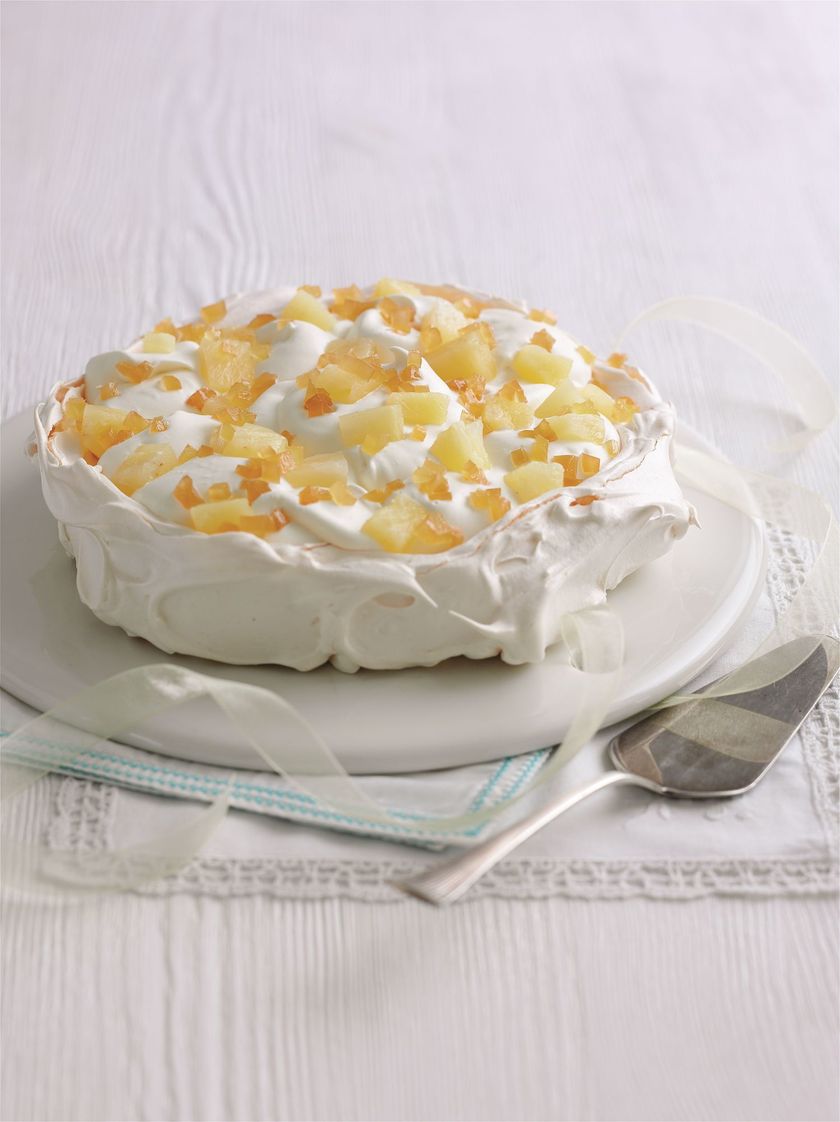 Pineapple and Ginger Pavlova from Mary Berry's Cookery Course by Mary Berry
Who doesn't love a Mary Berry pud? Mary doesn't disappoint with this pavlova from Mary Berry's Cookery Course, using a classic recipe for the meringue base and then topping with deliciously different pineapple and ginger. The heat of the ginger offsets the sweet pineapple and they make for a fantastic pavlova topping.  
Order Mary Berry's Cookery Course here.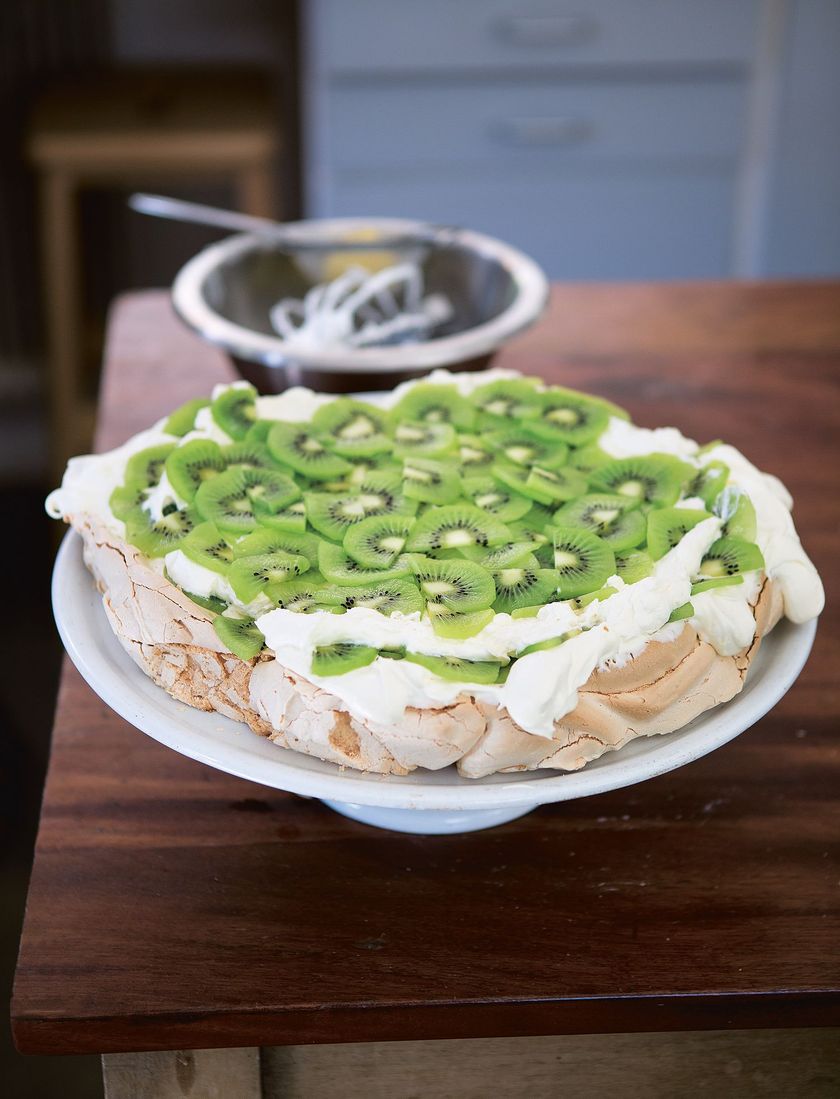 Kiwi Pavlova from How Baking Works by James Morton
Great British Bake Off contestant James Morton shares his take on a perfect pavlova in How Baking Works. The sharp kiwis make the perfect accompaniment to the sweet and crispy meringue. James insists you shouldn't waste time trying to slice your pavlova, just scrap it from the tray, shovel into a bowl, sit back and enjoy.