Throw a sumptuous Middle Eastern inspired dinner party with our menu, with recipes from the likes of Yotam Ottolenghi, Silvena Rowe and more. Complete with complete with a meat and vegetarian main course and a truly show-stopping dessert, this is the ultimate Middle Eastern menu.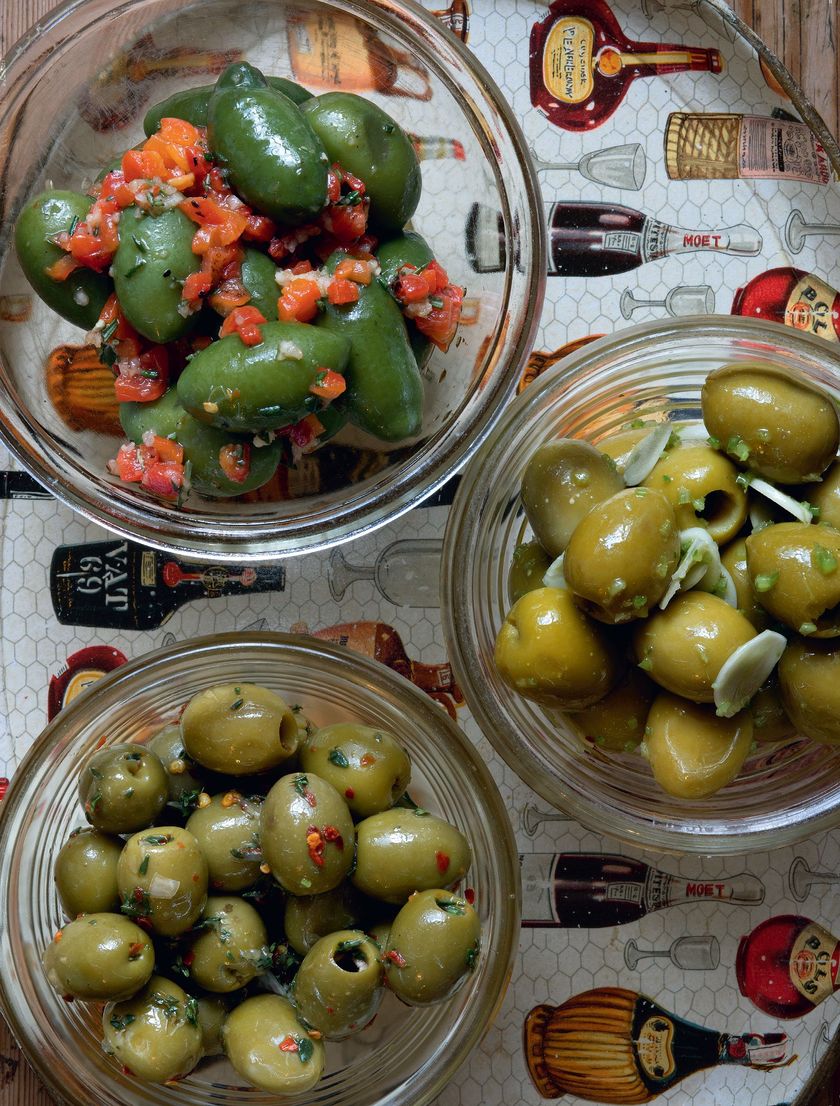 For the table: Spiced Olives, Three Ways from Comptoir Libanais Express
These Lebanese-style olives are the perfect addition to a mezze board or alongside drinks. An incredibly moreish recipe, they're bound to whet the appetites of your guests.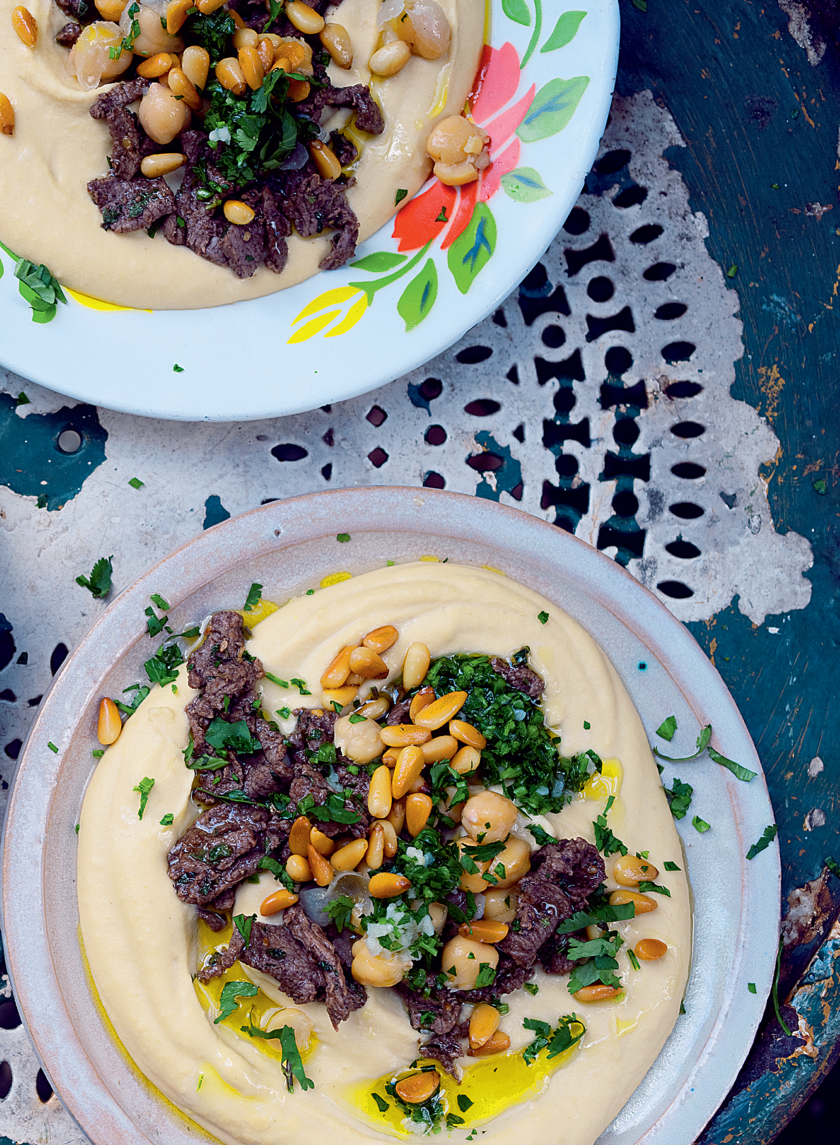 Starter: Hummus Kawarma with Lemon Sauce from Jerusalem 
Ottolenghi's Hummus Kawarma is a must for any Middle Eastern inspired dinner party. Complete with a taste bud-popping lemon sauce it's a mouth-watering addition to the menu and is guaranteed to leave clean plates.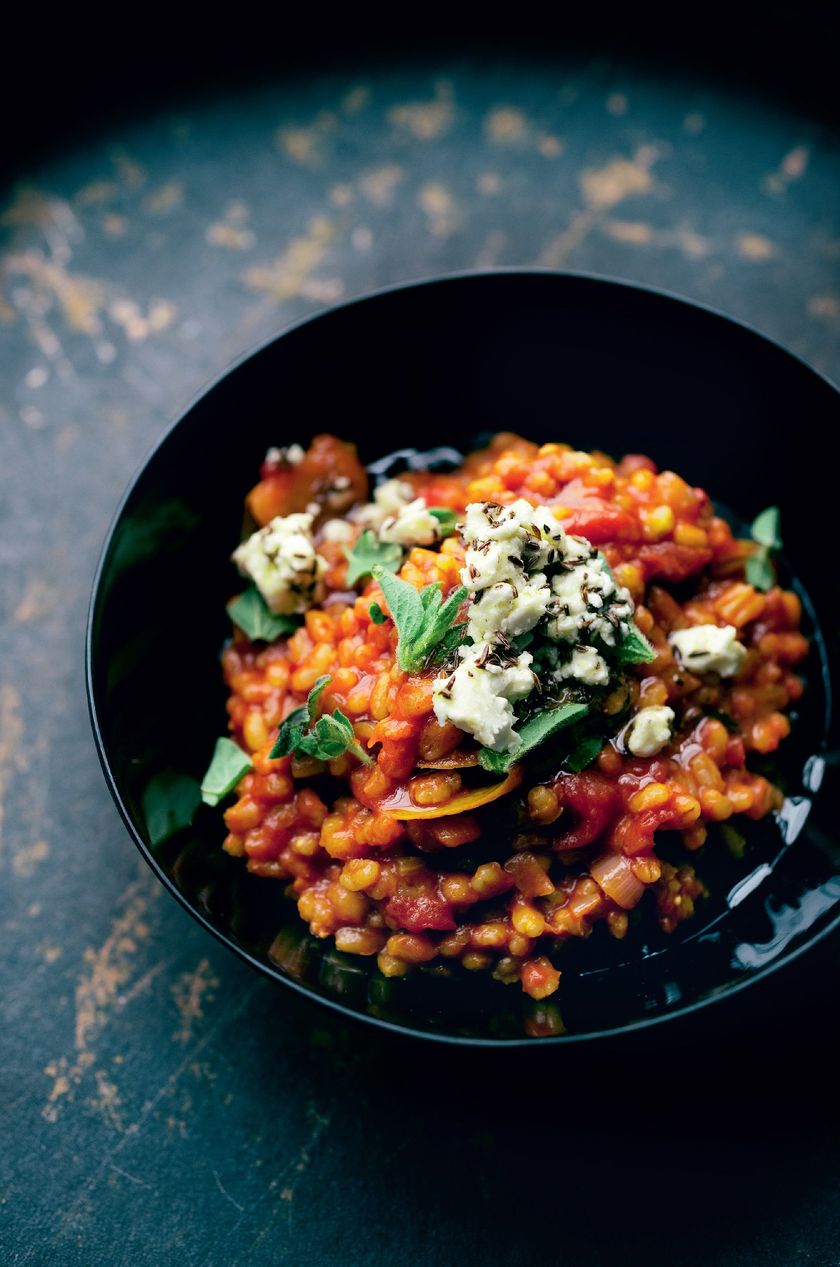 Vegetarian main course: Barley Risotto with Marinated Feta from Jerusalem
Vegetarians will be fending off the meat eaters when you serve Ottolenghi's clever barley risotto, spiked with lip-smacking marinated feta.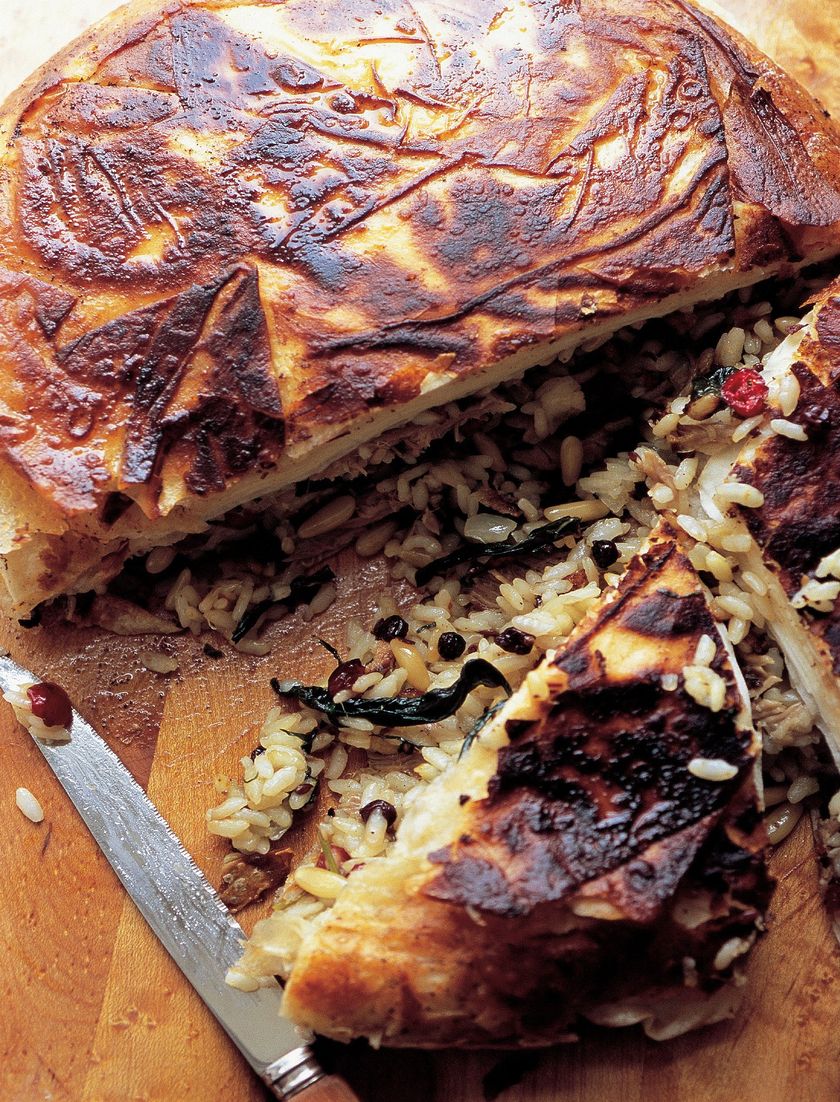 Meat main course: Perdeli Pilaf with Duck Confit, Raisins and Pine Nuts from Purple Citrus and Sweet Perfume
Wow your guests with this special main course from Silvena Rowe, spiked with plump raisins, pine nuts and sumptuous duck confit.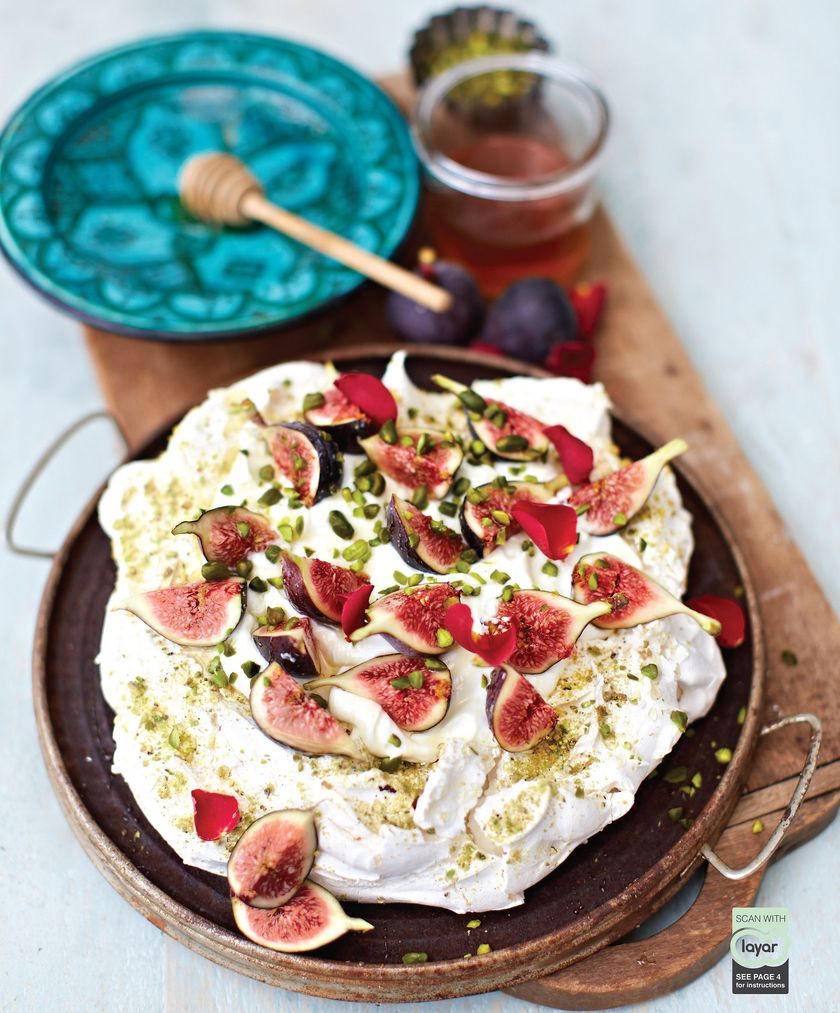 Dessert: Pistachio and Rosewater Pavlova with Greek Yoghurt, Honey and Figs from Meringue Girls Cookbook
Round off your feast with a real show-stopper, complete with favourite Middle Eastern flavours. Elements of this dessert can be made in advance, so that's less stress for you on the evening of your dinner party.