Lots of cakes call for jams, but nothing finishes a sponge cake like a layer of your very own jam made from scratch at home. Take your cake to the next level with a recipe from one of the world's best-loved jam-making guides – Beryl Wood's classic Let's Preserve It (£10.99).
We've picked our top four jams and chutneys for autumn based on fruit seasonality and freshness. 
Already making your own jam? Square Peg want your preserving pics throughout the autumn and will be giving away copies of Let's Preserve It to the best efforts tweeted @pegssquare with the hashtag #LetsPreserveIt.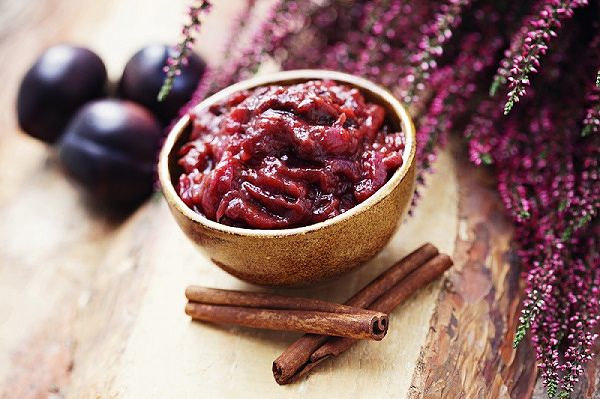 Plum and Apple Chutney
910g (2lb) plums (when stoned)
450g (1lb) sharp apples (peeled and cored)
450g (1lb) shallots
450g (1lb) raisins
170g (6oz) Demerara sugar
1tsp each ground ginger and allspice
1/4tsp each ground cloves, nutmeg, cayenne pepper and dry mustard
28g (1oz) salt
570ml (1 pint) vinegar

Chop apples and onions, put in pan with plums and all other ingredients; bring to boil, stirring, then simmer till thickened, stirring occasionally.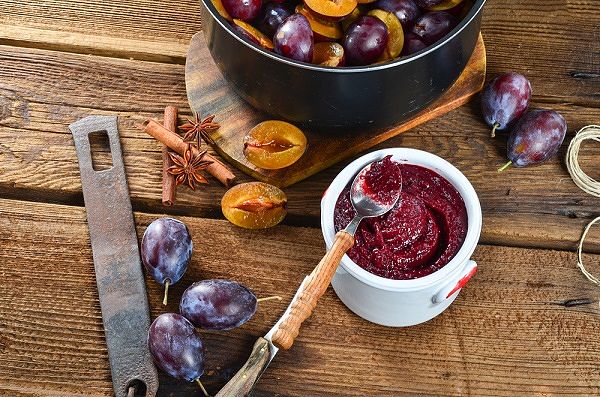 Damson and Marrow Jam
450g (1lb) damsons
450g (1lb) marrow (when peeled and seeded)
150ml (1/4 pint) water
910g (2lb) sugar
Slit damsons, put in pan with marrow (cut up) and water; simmer till tender, removing stones as they are released; add sugar, stirring till dissolved; boil rapidly to set, removing remaining stones as they rise.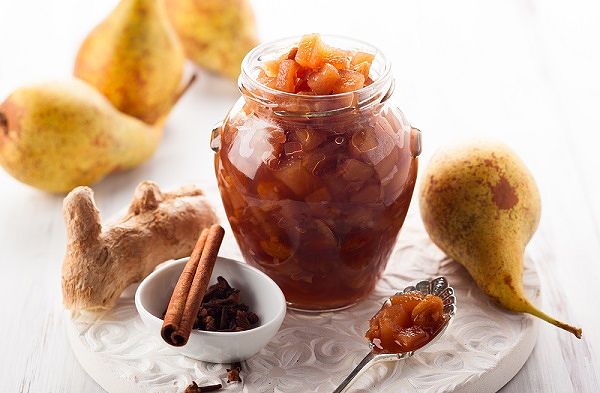 Pear and Ginger Preserve
450g (1lb) pears
450g (1lb) sugar
56g (2oz) preserved ginger
juice 2 lemons
285ml (1/2 pint) water
Peel and core pears; cut in long slices; cut ginger into small chunks; put water and sugar in pan, stirring till dissolved; add fruit, ginger and lemon juice; cook very slowly till tender, carefully remove fruit to warmed jars; boil syrup for futher 5 min; pour over fruit and seal down.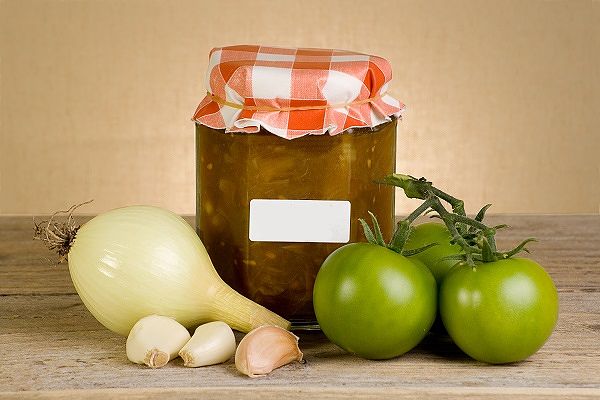 Green Tomato Jam
450g (1lb) green tomatoes
910g (2lb) sugar
2tbs lemon juice
Wash and quarter tomatoes, put in bowl, cover with sugar; stand overnight; put in pan, simmer gently, stirring till sugar is dissolved and tomatoes are soft; add lemon juice and boil fast to set.
These recipes and more can be found in Beryl Wood's Let's Preserve It, available in hardback copy for £10.99.