Featuring some of our favourite recipes from Ottolenghi's SIMPLE, this summertime menu brings together the vibrant, inventive flavours and ingredients typical of Yotam Ottolenghi's famous cooking style in a selection of dishes that require minimal time and effort to make. With an easy starter, a satisfying main, a salad side-dish and a delicious make-ahead dessert, simple summer dining has never tasted so good. 
Ottolenghi SIMPLE
Ottolenghi made easy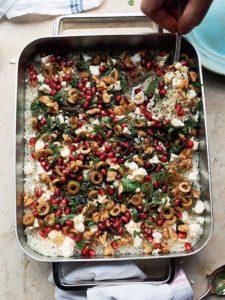 Easy meals, packed with veg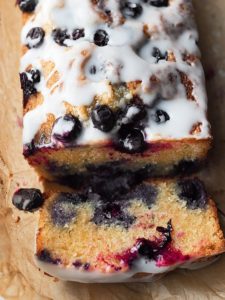 Sensational sweet treats
Begin your meal with one of the most popular dishes from SIMPLE, the Hot Charred Cherry Tomatoes with Cold Yoghurt. This fragrant combination of sizzling cherry tomatoes roasted with fresh herbs and garlic, served on top of thick cold yoghurt makes a delicious, moreish mezze starter. Just add a hunk of crusty bread for ample mopping of all those delicious juices. 
Get your copy of SIMPLE here.
For a deceptively easy main course, this recipe for Prawns, Tomato and Marinated Feta is the ultimate summertime crowd-pleaser. The creamy risotto-like texture of the dish gives it a satisfying feel, brightened up with fresh herbs and a deliciously salty hit of feta cheese to balance the sweetness of the prawns and tomato. 
Get your copy of SIMPLE here.
Light, fresh and quick to prepare, this Cucumber and Lamb's Lettuce Salad is the perfect side dish to serve alongside your main course. A simple salad livened up with interesting flavours from a variety of herbs and a garlic yoghurt dressing, this easy recipe is what Ottolenghi's SIMPLE is all about. 
Get your copy of SIMPLE here.
Make the most of the sweetest of seasonal fruit with this Sumac-roasted Strawberries with Yoghurt Cream recipe. A low-maintenance dessert that can conveniently be prepared in advance, this is a beautiful as well as delicious way to round off your summertime feast. 
Get your copy of SIMPLE here.