Never have we been more aware of how our food choices impact not only our health but the natural world around us. Many of us feel overwhelmed by making the 'right' choices; should we cut out meat entirely? Should we eat more local, seasonal food? How do we cut plastic or reduce our food waste? Luckily, there are guides out there to help us, showing us that by taking small steps, we can all start to vote with our fork and make a real difference, whatever your food preferences. From flexitarian eating to vegan cooking, nose-to-tail dishes to zero-waste advice, there's something here for everyone.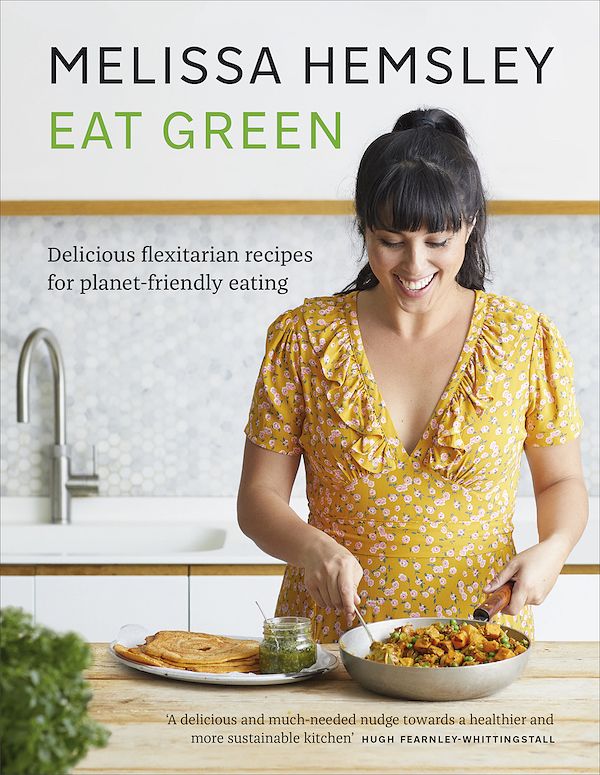 Eat Green by Melissa Hemsley
Celebrating more seasonal vegetables, embracing less (but better quality) meat and with guidance to help us cut our food waste, Melissa Hemsley's cookbook for planet-friendly eating caters for everyone. Stuffed with flexible, feel-good recipes, all with tonnes of inspiring tips and advice that help you swap out ingredients, eat with the seasons and use up leftovers, Eat Green is a brilliant guide to eating that little bit more sustainably each day. 
Order a copy of Eat Green here.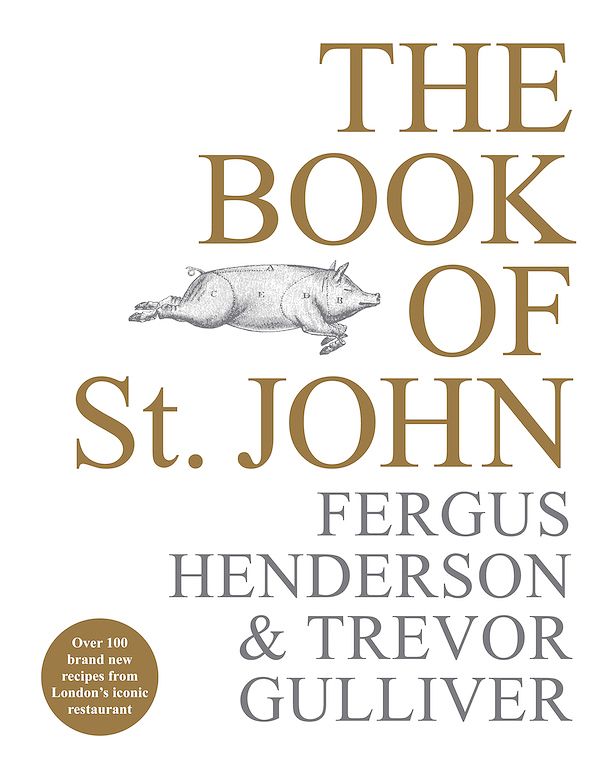 The Book of St. JOHN by Fergus Henderson & Trevor Gulliver
From the guys behind the legendary St. JOHN restaurant in London, made famous for its focus on paired-back, quality ingredients and nose-to-tail dishes, this cookbook will show you how to recreate their menu at home. Nose-to-tail cooking is about celebrating the under-loved, under-used and often wasted cuts of the animal – the heart and liver, bones and marrow for example – that are packed with flavour and nutrients, but which we've forgotten how to cook. Recipes are sumptuous, flavour-packed dishes, including Ox Tongue, Carrots & Caper Sauce; Braised Rabbit, Mustard & Bacon and Duck Fat Toast, as well as Braised Beef Shin, Ham Terrine and Faggots. 
Order a copy of The Book of St. JOHN here.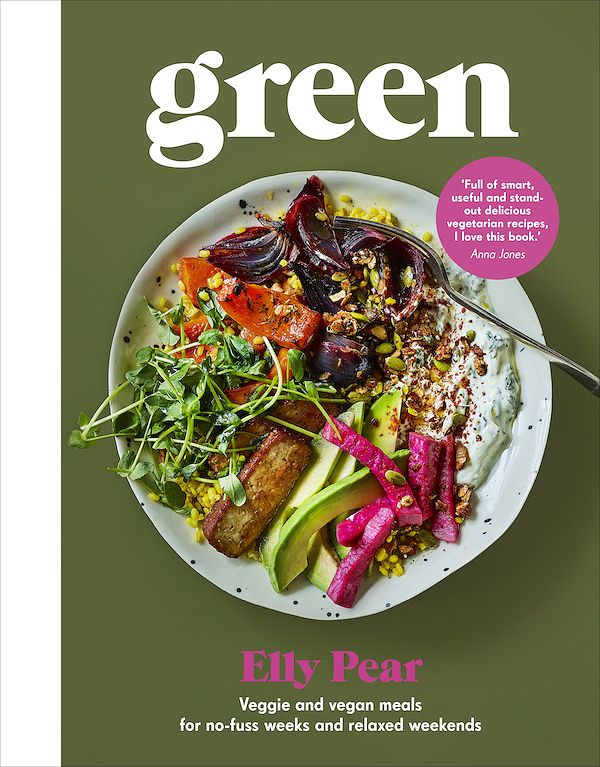 Green by Elly Pear
If you're looking to reduce your meat intake but you don't know where to start, try Elly Pear's Green. With her no-nonsense approach, Green is all about making it easier to eat vegetarian and vegan meals every day of the week. With accessible ingredients, bulk-cooking and meal-prepping ideas, chapters on freezer food and 20-minute meals, and ideas to eat with the seasons all year round, Green is a straight-forward guide to celebrating more delicious plants at the centre of your plate, all while saving time and cutting food waste too.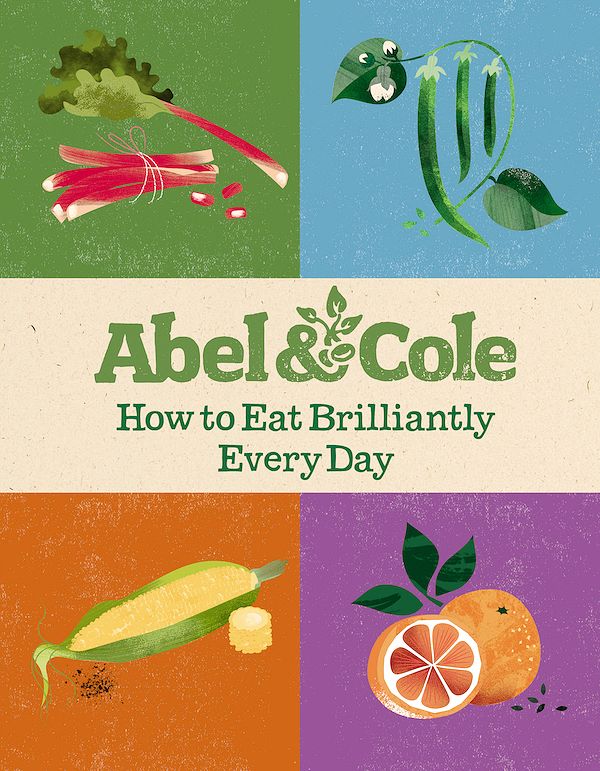 Abel & Cole How to Eat Brilliantly Every Day by Abel & Cole
A celebration of vegetables, this colourful cookbook is all about eating with the seasons. These days, it's far too easy to buy food flown from across the world, but this cookbook will show you that there's a bounty of incredible produce right on our doorstep that's not only better for the land and the farmers who grow it, but for our health too. With simple, tasty recipes, plus seasonal eating guides and ingredient swaps, this cookbook is designed to help us stay flexible, follow the seasons and create nutritious, flavour-packed meals every day of the week. 
Get a copy of the cookbook here.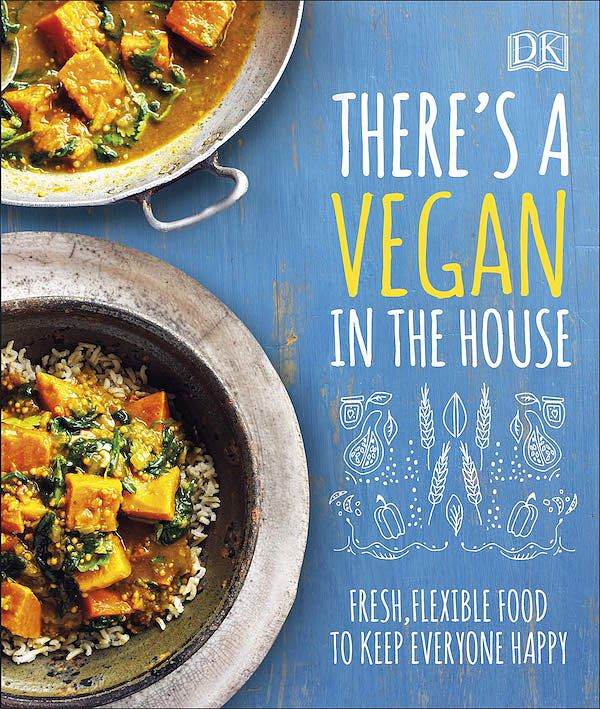 There's a Vegan in the House by DK Publishing
Not a fan of tofu? Don't worry! Stuffed with delicious recipes from Sweet Potato Shepherd's Pie to Rainbow Lentil Meatballs with Arrabbiata Sauce, this accessible cookbook will show you how to reduce meat, fish and dairy in a way that will appeal to everyone at the dinner table. Find nutritional advice, tips for vegan cooking for kids, plus 'flex it' advice to give you options for adding meat or dairy for any flexitarians who still want to occasionally incorporate animal products into their diets.