Merely utter the word 'Mediterranean' to anyone in the UK and you will instantly transport them to sunnier days. Olive trees baking in the midday heat, glittering coves, market stalls groaning under the weight of tomatoes that actually taste of, well, tomato; the Med will forever be synonymous with summer for those of us whose experiences of it are limited to holiday visits. You'd be forgiven, then, for assuming that the latest book from cookery legend, Claudia Roden, would be exclusively dedicated to sun-soaked recipes, and for wondering how it could inspire your cooking as we head towards a harsh British winter. But, just like the Mediterraneans lucky enough to call it home, Claudia is well versed in the region's cuisine year-round and Med offers plenty of inspiration for cooler days and the array of autumnal and winter produce they bring. Here we've rounded up 8 such recipes, which you can access when you buy the book. Think hearty meat stews, seasonal root veg soups, and comforting puddings that will feel firmly at home on your table over the coming months.
Med: A Cookbook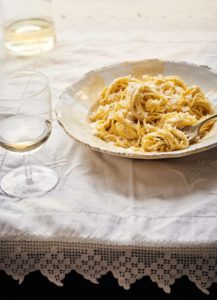 Traverse the varied cuisines of the Mediterranean with the inimitable Claudia Roden
From Provence to Morocco, there are over 300 pages of stories, recipes and places to explore
Select flavourful dishes for your next dinner party, or night in with friends and family
Pumpkin Soup with Orzo and Amaretti
Pumpkin is one of the undisputed stars of the autumnal harvest and in this recipe, inspired by the pasta dish tortelli di zucca Claudia enjoyed in Mantua in northern Italy, it is blended into a creamy soup, bulked out with orzo, and topped with sweet amaretti.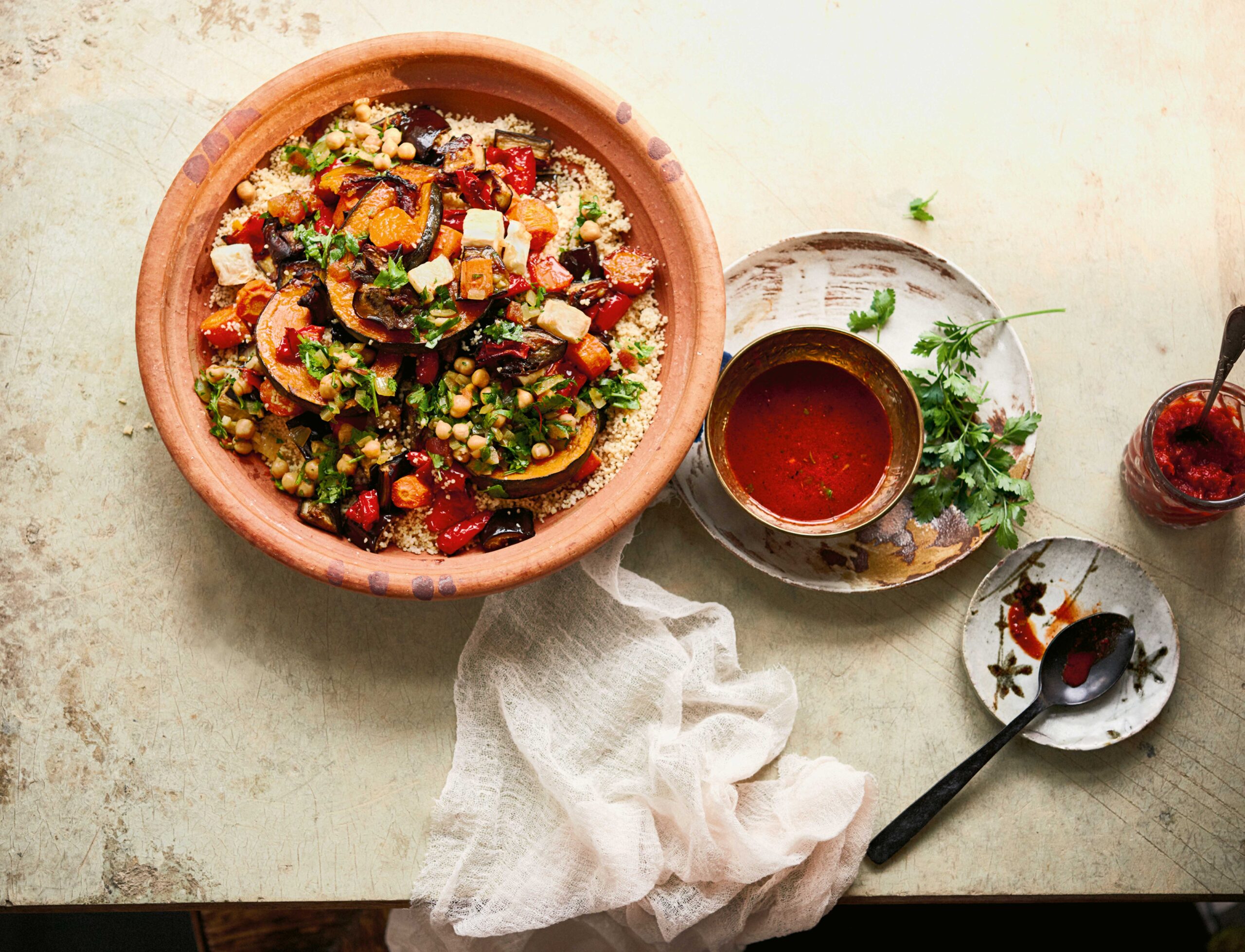 Vegetable Couscous
Claudia's roasted spiced vegetable couscous is a canny way to use up the contents of an autumnal veg box.
Creamy Polenta with Mushrooms
This dish of silky smooth polenta and seasonal mushrooms cooked in wine is a warming and earthy vegetarian supper.
Chicken with Grapes
One of our favourite recipes from the book, in this one-pot dish, delicious oils from the chicken thighs meet juice from the grapes, resulting in a sauce full of flavour. Best served on a bed of polenta.
Bean Stew with Chorizo and Bacon
This hearty bean stew is rich with the flavours of chorizo and smoky pimentón. This complete meal is equally enjoyable as a lunch or dinner and needs no further accompaniment than a hunk of crusty bread.
Provençale Daube
One of Provence's greatest culinary gifts to the world, a daube sits firmly in the category of ultimate winter comfort food recipes. A rich, glossy stew of red wine, meat, spices and orange peel, it is also an impressive dinner party dish.
Roast Chicken with Bulgur, Raisins, Chestnuts and Pine Nuts
Claudia's twist on a roast chicken, which she serves on a bulgur wheat pilaf with raisins, chestnuts and pine nuts, offers a fresh take on a Sunday roast and could even form the centrepiece to your Christmas meal if you're ditching the turkey this year.
Plum Clafoutis
If you've got a glut of seasonal plums to use up, look no further than this clafoutis. Scented with almond, the creamy batter is the perfect partner for sweet plums. Serve with warm custard or cream.