Packed with zing, colour and crunch, Asian salads can be a refreshing antidote to a hot summer's day. From vegan noodle dishes to healthy chicken salads and spicy squid, these colourful combinations of ingredients really do pack a flavour punch. Here are our favourites to inspire you this summer.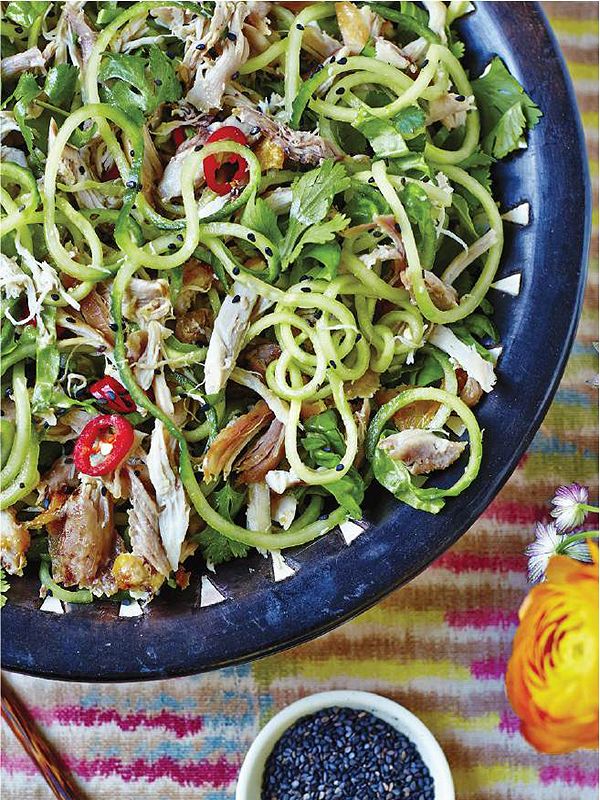 Sesame Chicken Salad with Cucumber Noodles from the Hemsley sisters' The Art of Living Well. A healthy sesame chicken salad recipe with spiralized cucumber noodles makes a tasty low-carb dish.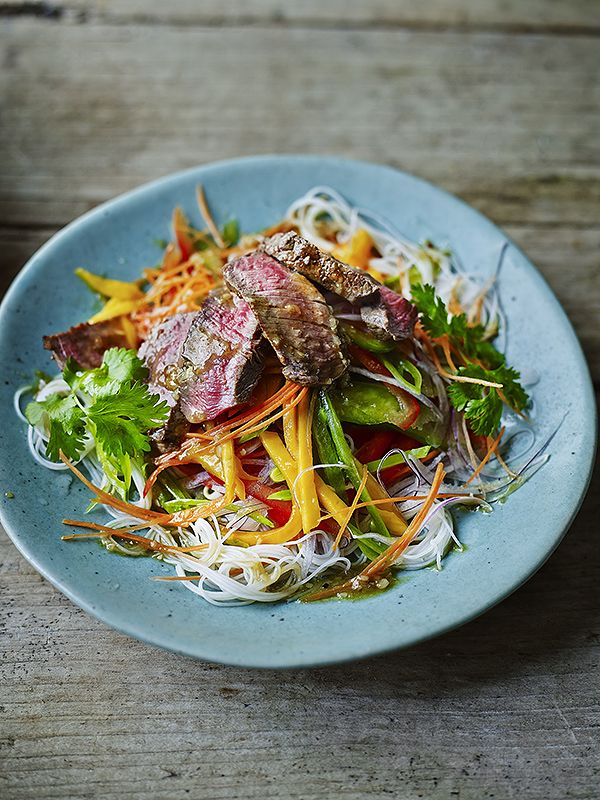 Thai Beef and Mango Salad from Feelgood Family Food. Crunchy, colourful and a beautiful balance of hot, sweet, salty and sour flavours, this salad puts sirloin steak, rice noodles and raw vegetables centre stage.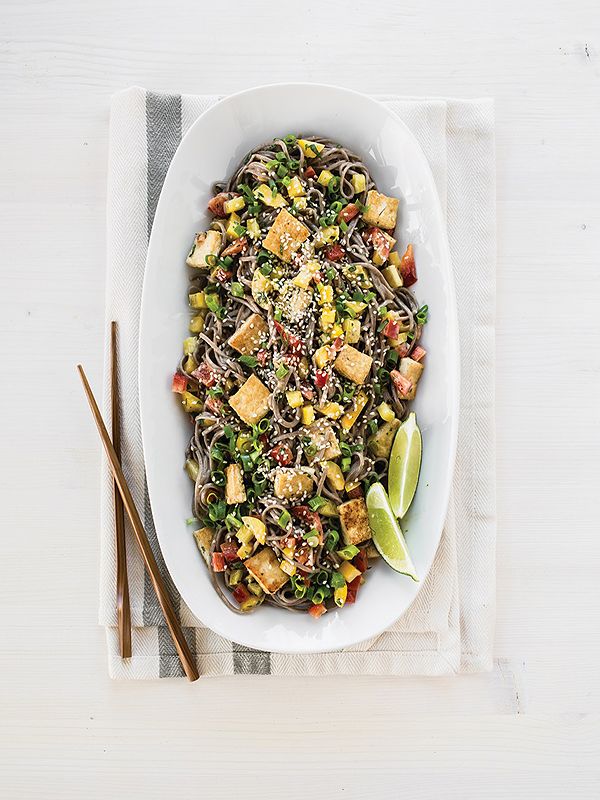 Vegan Soba Noodle Salad from Angela Liddon's Oh She Glows Every Day. A flavour-packed, healthy salad with fibre-rich soba noodles, crispy tofu and a simple sesame-tahini dressing. Delicious!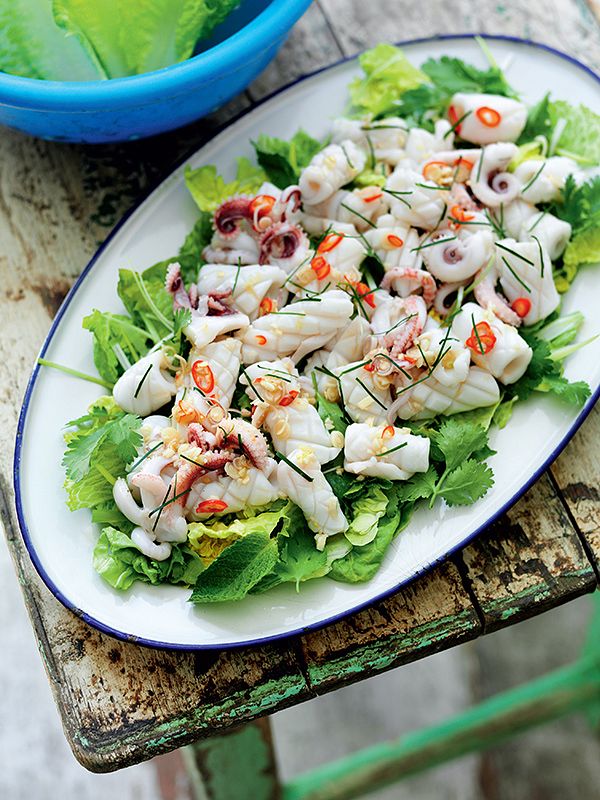 Hot and Sour Squid Salad from Rick Stein's Far Eastern Odyssey. A salad of poached squid with chilli, mint, coriander and lime leaf, this is a light and refreshing Asian dish for a hot summer's day.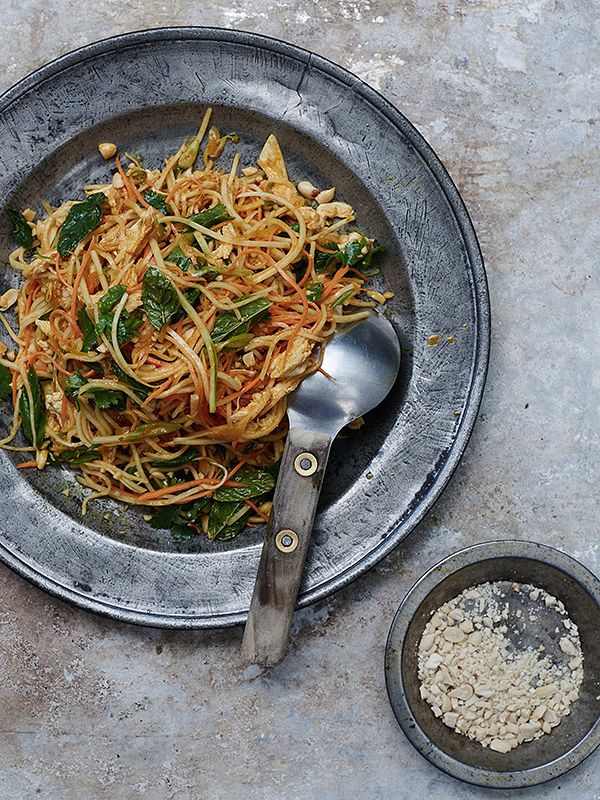 Burmese Chicken Salad from Caravan: Dining All Day. Bold flavours are the signature in this salad, with poached chicken, crunchy vegetables, fish sauce, peanuts, chilli and lime all playing a starring role.