Featuring some of our favourite recipes from Sabor, this menu for the perfect laid-back Spanish dinner party brings together dishes that showcase the best flavours and ingredients of author, Nieves Barragán Mohacho's native land. Complete with a starter, substantial main course, side dish and impressive dessert to round it all off, it is the perfect line up to wow guests and give them the ultimate taste of Spain. ¡Riquísimo!
Set the tone for your dinner party with a starter of  Green Asparagus, Romesco and Idiazabal Cheese. Served on a bed of intense romesco sauce (with enough left over for you to enjoy just about anything dipped or lathered in it for days to come), the asparagus is perfectly cooked to keep its vibrant colour and finished off with a creamy hit of Spanish Idiazabal cheese.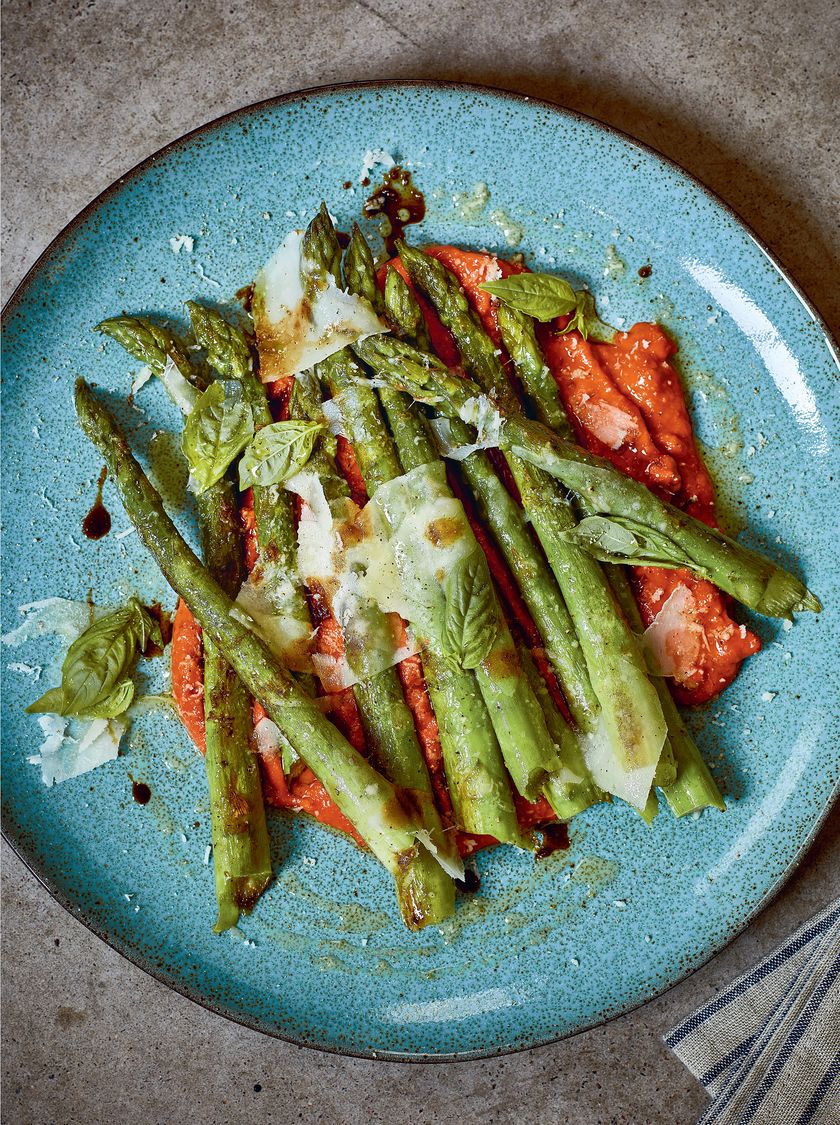 For your main course, this hearty recipe for Pork Belly with Mojo Verde brings together the richness of pork belly with a hit of freshness from the mojo verde.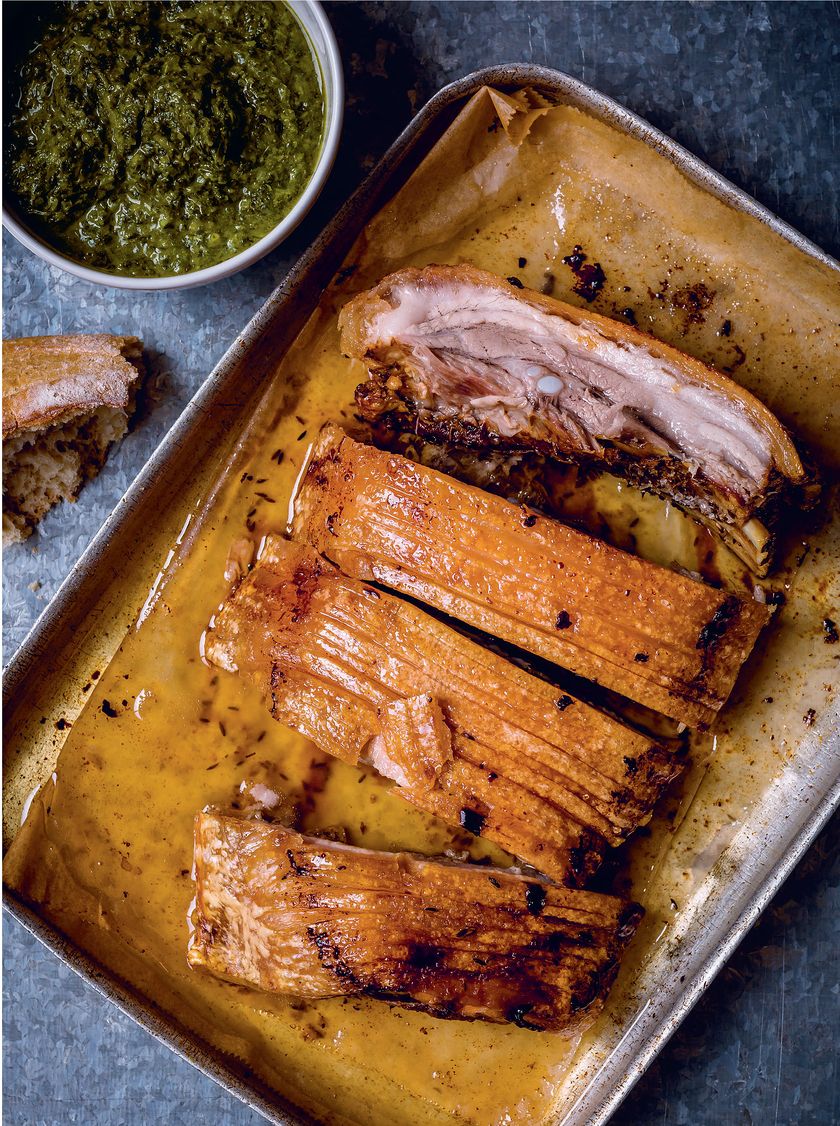 To complete your main course, a side dish of Creamy Mashed Potato with Chard adds warmth, sustenance and more incredible flavours to the meal, with Nieves' knockout recipe for mashed potato, using the holy trinity of butter, cream and olive oil, one that you will surely return to again and again.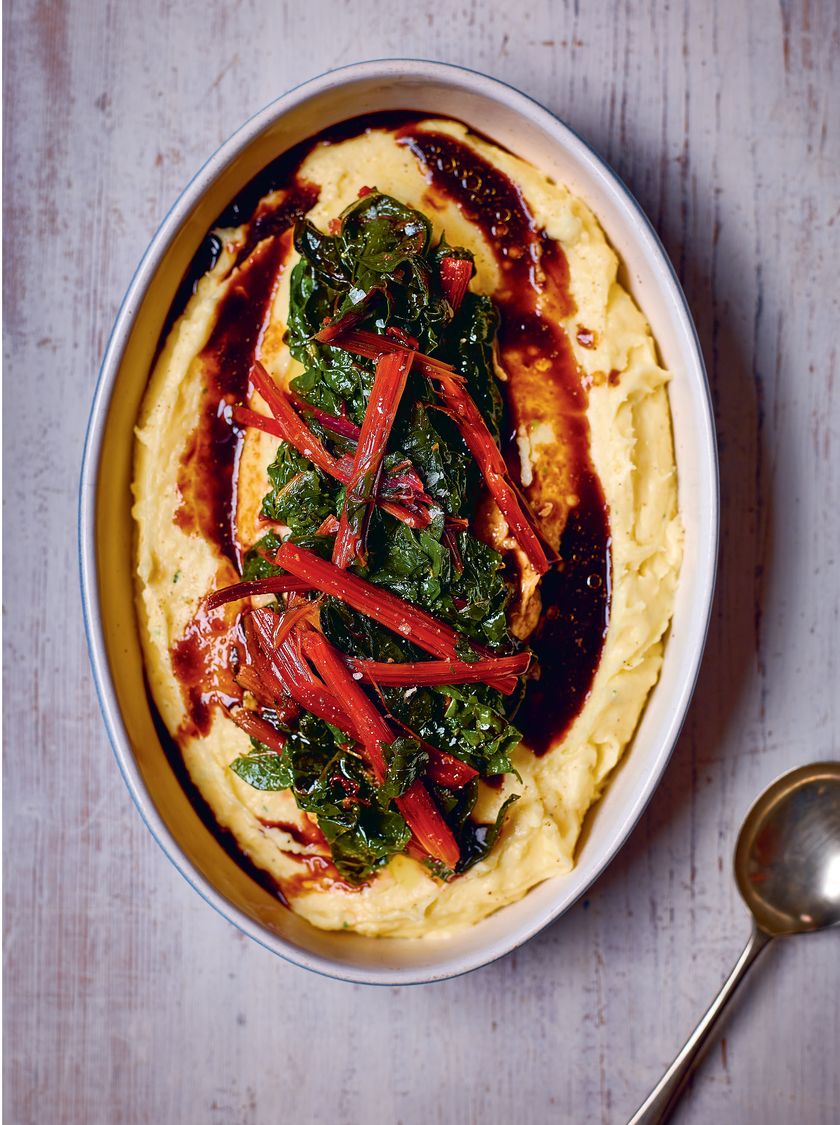 This recipe for Lemon Sorbet is served in the traditional Spanish way in hollowed lemons for a dessert that delivers on inventive presentation as much as flavour. Vibrant and refreshing, it is the perfect lighter end to a rich and complex meal.