Jamie Oliver's latest cookbook, 7 Ways, is packed with 120 new recipes showcasing seven delicious ways to use each of the UK's favourite ingredients. With cheats and time-saving shortcuts, fantastic flavour combinations and brilliantly inventive ideas, Jamie does what he does best, helping us get balanced, nutritious and proper tasty food on the table every night of the week. Keen to learn more about what to expect from 7 Ways? Here's ten things we think you'll love about this clever collection of recipes.
1. 7 Ways is Jamie's most reader-focused cookbook yet. Having taken a close look at what Brits put in their shopping baskets week in, week out, he has come up with brand new inspiration for the eighteen ingredients we all know, love and cook with the most. Each chapter is dedicated to one of these items with seven new ways to use them; from chicken breasts to cauliflower, salmon fillets to mince, sweet potato to aubergine.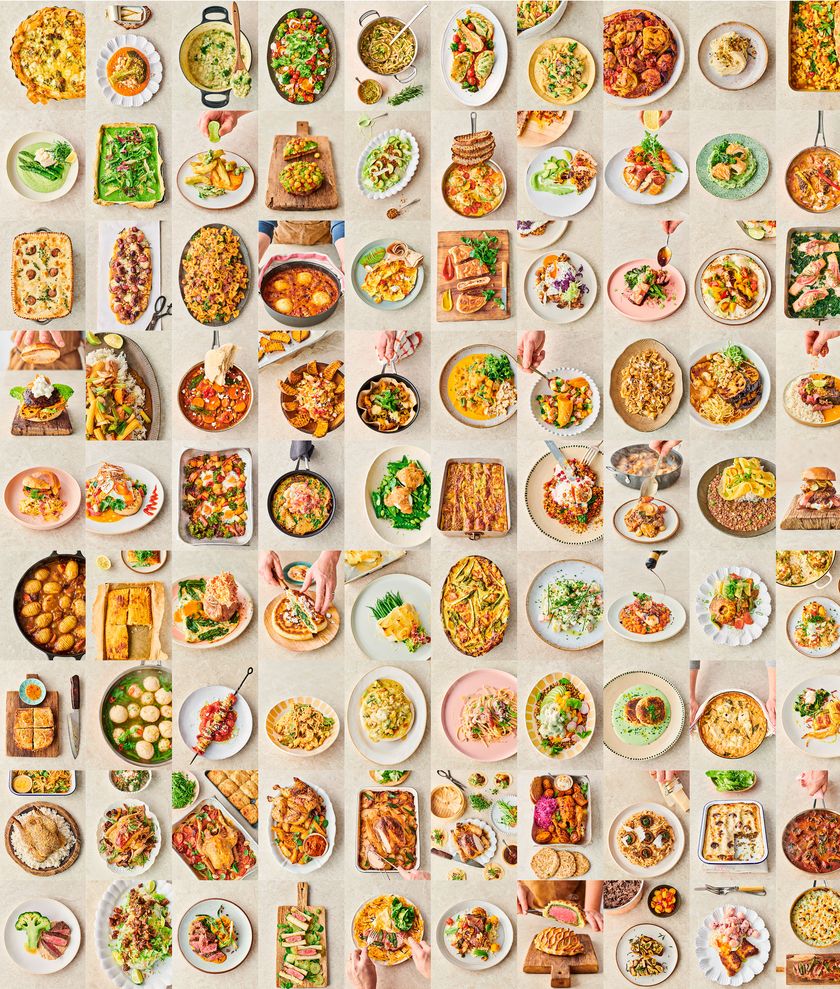 2. All 120 recipes in 7 Ways are snappy, simple and require a maximum of eight common supermarket ingredients (plus a few pantry staples) so you can worry less about long and expensive shopping lists and make your food shop work harder for you.
3. Find just the dish you're looking for whatever the occasion with the Jamie's fast meal-time inspiration in the opening pages of 7 Ways. The recipes have been helpfully grouped in categories to help you compare your favourites, from one-pan wonders and fakeaways to simple pastas, beautiful salads, traybakes and more.
4. Remember the handy way recipes were presented in 5 Ingredients: Quick & Easy Food? You'll find the same format in 7 Ways with beautiful individual photographs of every ingredient so you can quickly see exactly what you need without needing to scour the ingredient lists.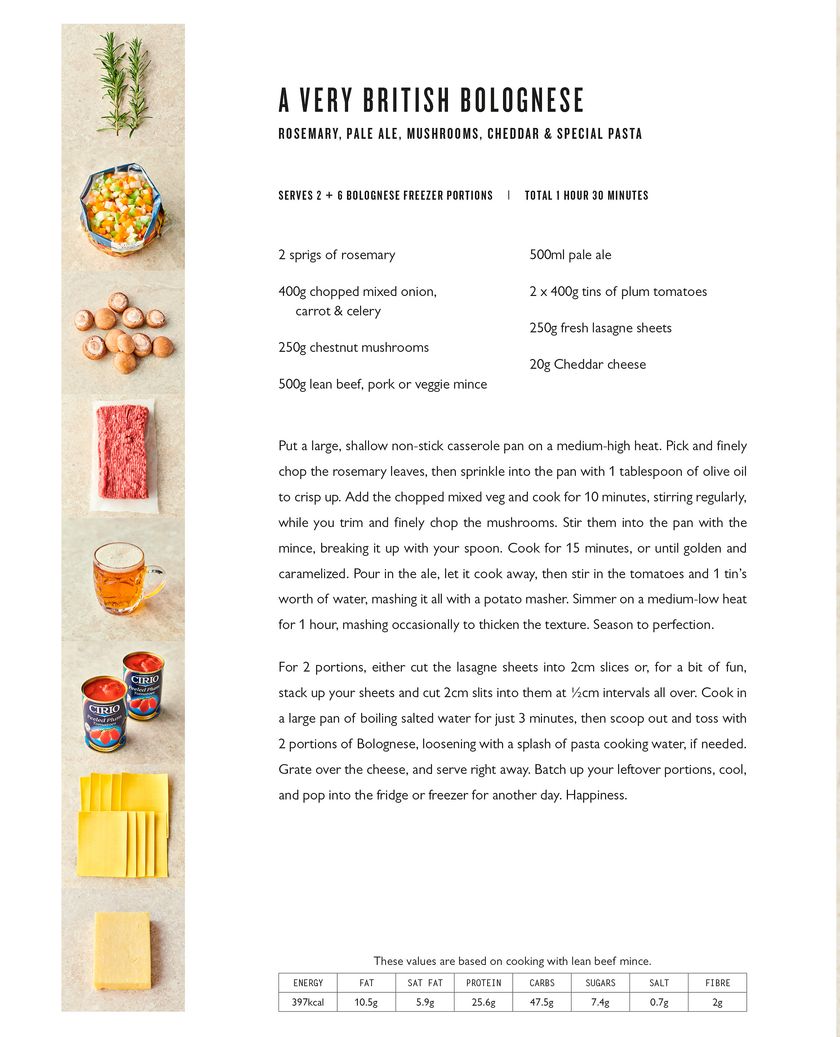 5. Nope, avocado does not just go on toast. From baked avocado stuffed with creamy cheesy prawns to avo quesadillas, Jamie has come up with a whole chapter of ideas dedicated to this ever-popular ingredient.
6. If you ever need a reason not to order in, turn to the fakeaway recipes in 7 Ways. Think cheat's fish and chips, sweet 'n' sour pork, sticky ginger beef, an epic sweet potato burger and a spicy Ethiopian-inspired fish curry. Deliver-who?
7. A whole chapter dedicated to whole roast chicken? Sunday roasts will never be the same again. Ditch uninspired meat and bland veg and opt for succulent whole birds marinated in the likes of peri peri or harissa, stuffed with hoisin or Cumberland sausage, or coated in sesame and served with everything from perfect roasties to kimchi slaw.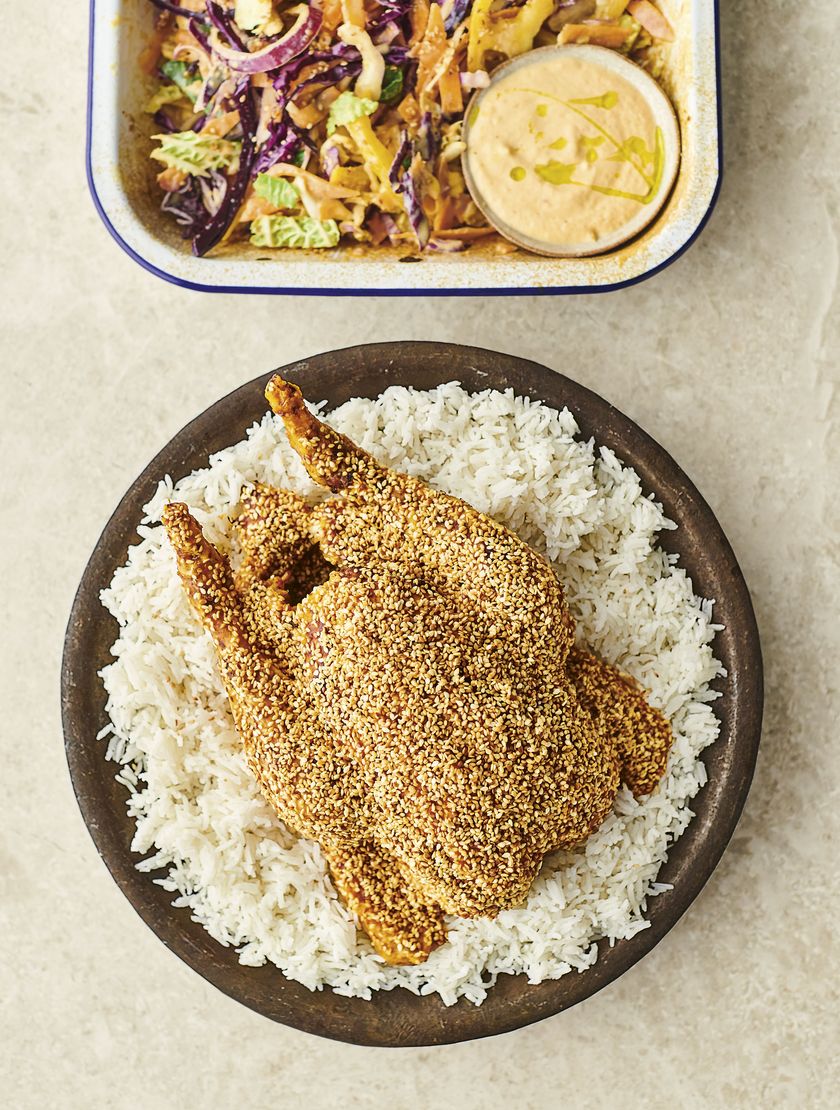 8. In true Jamie style, 7 Ways shares cheats and shortcuts to help you maximise flavour without having to spend hours in the kitchen.Think a creamy, bubbling golden Parmesan fish bake ready in just 35 minutes and a cheat's mushroom risotto that doesn't require tonnes of stirring, plus plenty of other clever tricks that'll fast track you to delicious results every time.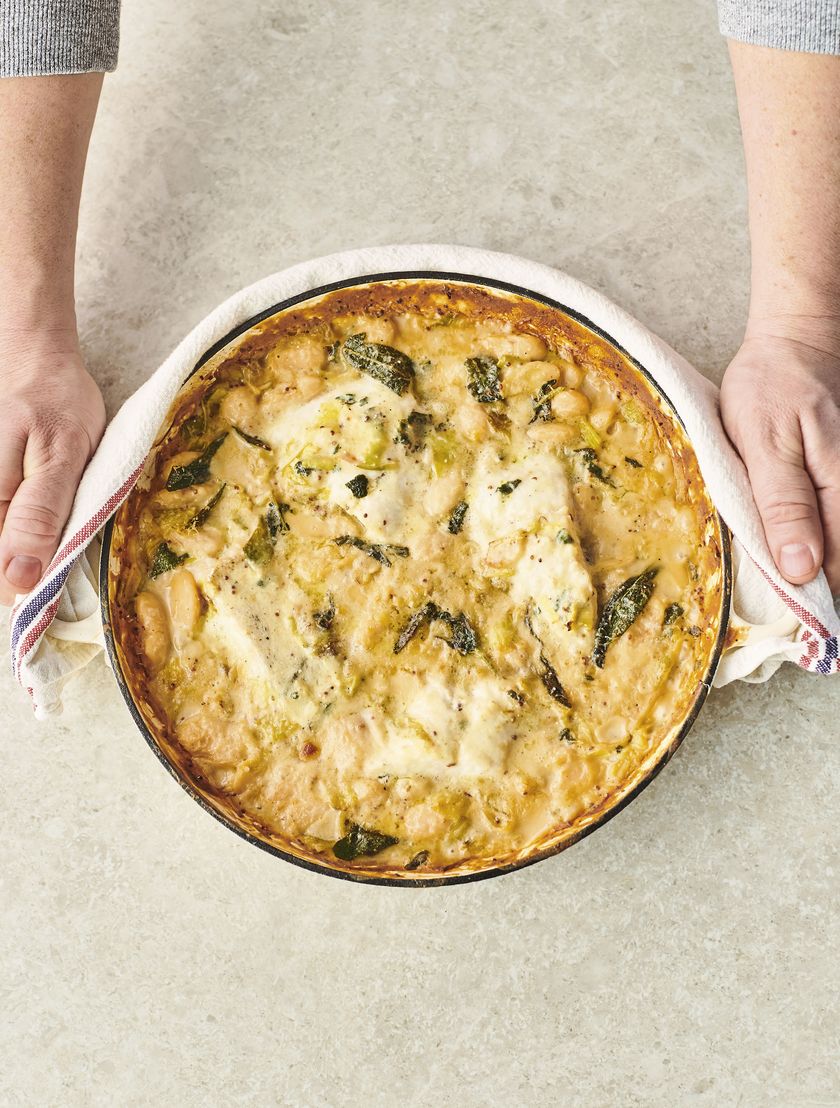 9. Jamie is always on a mission to get more nutrients into our everyday meals and the recipes in 7 Ways are no exception. You'll find loads of healthy everyday meal ideas to choose from with nutrition information clearly displayed on every recipe page so it's easy to make informed decisions about what you're eating.
10. Got a pack of sausages leftover from a barbecue? A sack of wrinkling potatoes? Or some chicken breasts you won't get through? Jamie's 7 Ways is brilliant inspiration to help you raid the fridge, cut food waste and make delicious meals with minimal ingredients.