Think you know your arancini from your agnolotti? Your crudo from your caponata? Jamie Oliver's cookbook, Jamie Cooks Italy is one of the most comprehensive guides to Italian cooking out there, with enticing recipes gathered from all across Italy. Ranging from the familiar classics to dishes from lesser-known regions, traditional techniques no longer in wide circulation, and ingredients we're yet to discover in the UK, even the most knowledgeable of Italian food lovers will find something new to discover. Here are ten finds waiting for you when you pick up a copy of the book.
Jamie Cooks Italy
Classic Italian favourites
All the enticing recipes from the TV series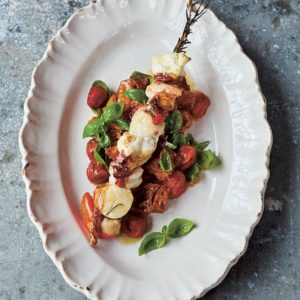 Mouth-watering authentic Italian dishes to discover
Supplì
Consisting of deep-fried balls of rice stuffed with mozzarella, supplì are traditionally found in Rome. If you're wondering what the difference is between these and arancini, it's all in the shape and filling. While arancini can be larger, sometimes cone-shaped and stuffed with the likes of meat and fish, supplì are typically smaller, round and always feature simply rice, tomato and mozzarella.
Corteccia
Corteccia is a type of pasta, the name for which comes from the Italian for tree bark. Shaped by rolling marble-sized pieces of dough into small thin sauasages and then pressing your fingers into each one to create its unique shape, corteccia lends itself particularly well to a fresh pesto sauce. 
Rafanata
This pleasing potato-based dish creates a pancake out of buttery mash spiked with pancetta, cheese and 'rafano' or horseradish, which lends the recipe its name. Fried until crisp and golden, Jamie serves it with a simple herb salad, or as a side for meat.
Panzanella
A Tuscan classic, panzanella is a vibrant chopped salad consisting of chunks of bread and tomatoes tossed in vinegar and olive oil and served with basil. Jamie accompanies his with skewers of perfectly cooked white fish for a taste of Italian summers.
Acquacotta
Another Tuscan classic, acquacotta is one of Italy's oldest recipes, created by land workers to satisfy even the most ferocious of appetites after a day of hard graft. Perfect for keeping you going through the winter months, this vegetarian-friendly soup consists of bread, pumpkin, mushrooms and plenty of greens.
Jamie Cooks Italy
Classic Italian favourites
All the enticing recipes from the TV series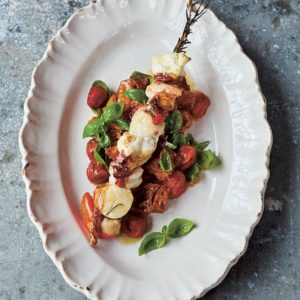 Mouth-watering authentic Italian dishes to discover
Fonduta
An Alpine-inspired dish, fonduta consists of semolina teardrop-shaped dumplings tossed in a rich and creamy sauce made from egg, fontina and nutmeg. A simple, hearty plate of comforting goodness.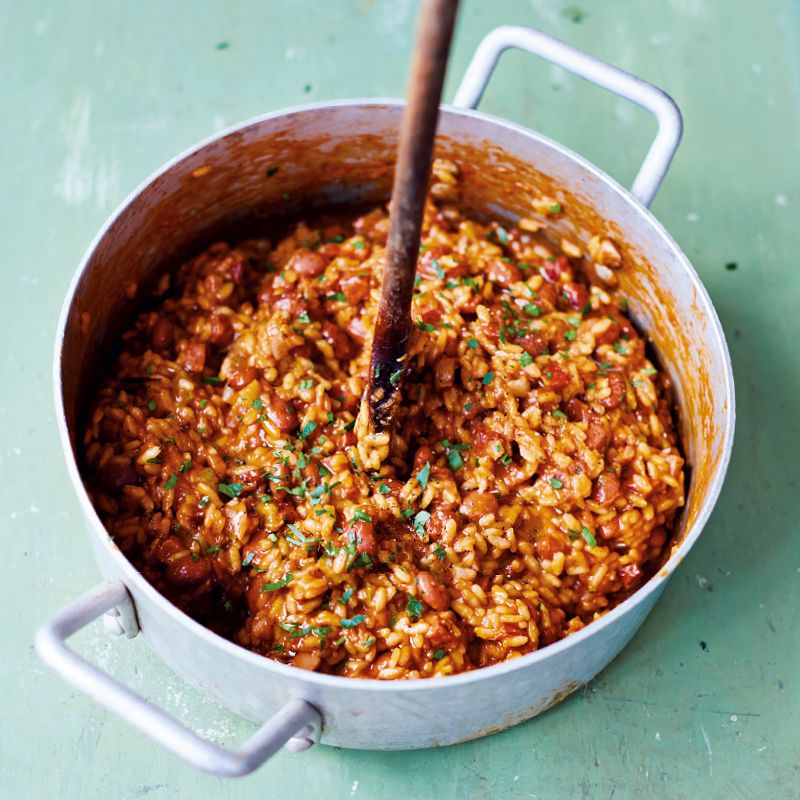 Panissa Rice
Panissa rice is like risotto's more substantial cousin. Whereas risotto is traditionally served as simply one course of a much larger spread, thanks to the breadth and quantity of ingredients in a panissa, it serves as a satisfying meal all on its own. Jamie's recipe incorporates pancetta and borlotti beans for a satisfying and hearty one-pot wonder.
Gnudi
These pillowy soft balls of ricotta and semolina are like an even lighter version of gnocchi. Delicate yet comforting, serve them with a punchy tomato sauce or with sage butter and parmesan.
Stracotto
A Tuscan speciality, stracotto is like an Italian pot roast, packed with deep, rich flavours of beef slow cooked until melting and served sliced over tagliatelle tossed in the cooking juices.
Zeppole
Zeppole are typically deep-fried balls of dough filled with custard (please excuse us while we book the next flight to Italy). Jamie's recipe omits the deep frying for an equally exquisite but more manageable (and lighter) variation.
Jamie Cooks Italy
Classic Italian favourites
All the enticing recipes from the TV series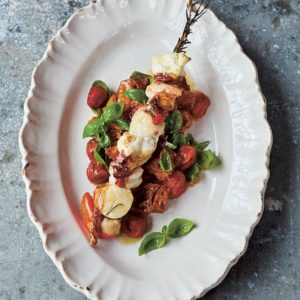 Mouth-watering authentic Italian dishes to discover