Nigella needs no introduction. She is the queen of simple cooking made good, with cookbooks that are so beautifully written, they're worthy of reading in bed. Her timeless recipes have become staples at The Happy Foodie team's dinner tables, not least because they're straight-forward to prepare, they always have that special something thrown in that makes them absolute classics we come back to time and again. Here are 10 of our favourites, from midweek dinners that would not go amiss at a weekend feast to teatime cakes and celebration desserts. 
Love Nigella as much as we do? Don't forget to pre-order your copy of her brand new cookbook, Cook, Eat, Repeat here.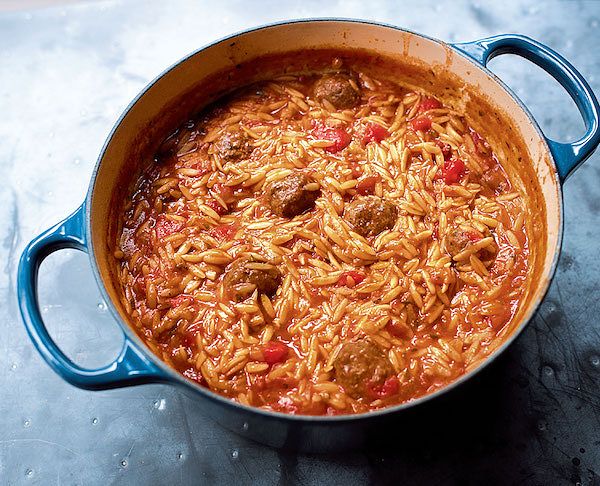 Meatballs with Orzo from At My Table 
"Orzo pasta is a non-negotiable staple in my kitchen. It makes for wonderful, cosy one-pot dishes, of which this is a pre-eminent example", says Nigella. This comforting dinner pairs homemade meatballs with a rich tomato sauce and her favourite orzo pasta – scroll down for her equally scrumptious orzo pasta risotto.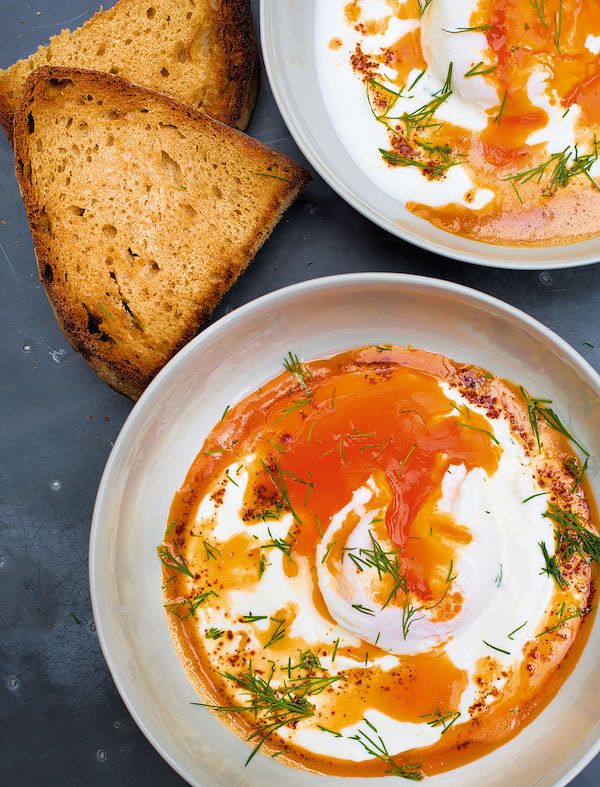 Turkish Eggs from At My Table
Greek yoghurt, poached eggs and hot peppery butter might seem like an odd combination but as Nigella testifies it's "a revelation and a complete sensation". If you can get hold of mild, sweet, lemony Aleppo pepper or Turkish red pepper flakes, it's worth it!  
Get a copy of At My Table here.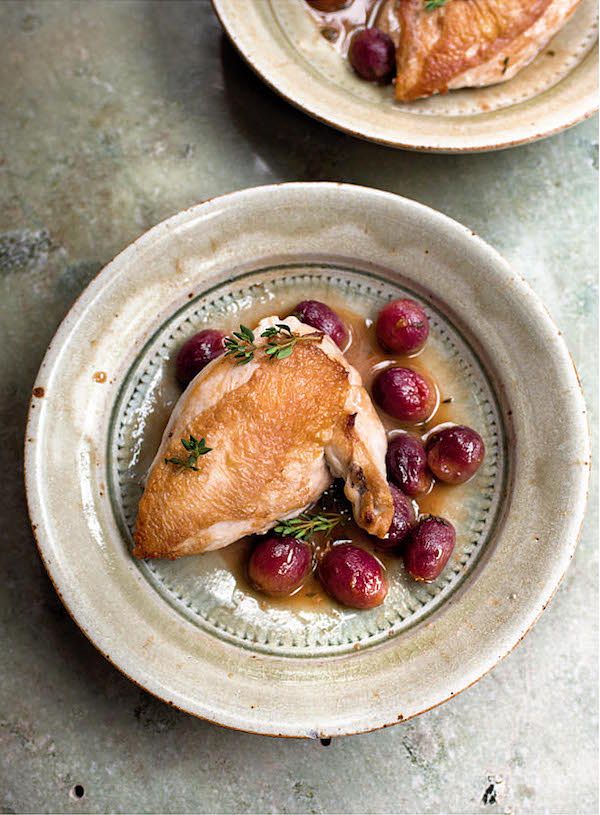 Chicken with Red Grapes and Marsala from At My Table
This wonderfully simple but special dinner for two combines tender chicken, plump grapes, thyme and a mustardy marsala sauce. "Brimming with mellow fruitfulness", this chicken recipe is best served with steamed new potatoes or crusty bread for mopping up all the juices. 
Get a copy of At My Table here.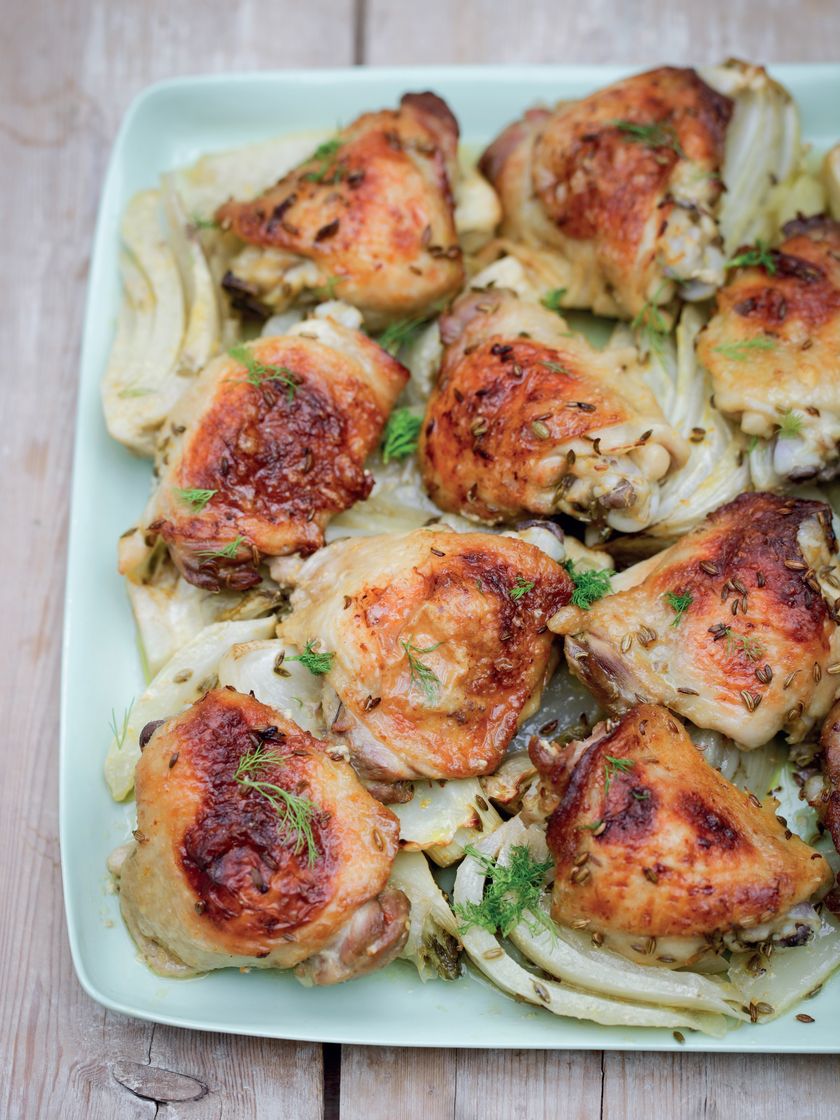 Chicken Traybake with Bitter Orange and Fennel from Simply Nigella: Feel Good Food
A one-tin dinner that will fill your kitchen with the fragrance of anise and citrus, this chicken dish is both comforting and elegant. Nigella's top tip: marinade the chicken a day in advance for a supremely tender and flavoursome dish.
Get your copy of Simply Nigella here.​​​​​​​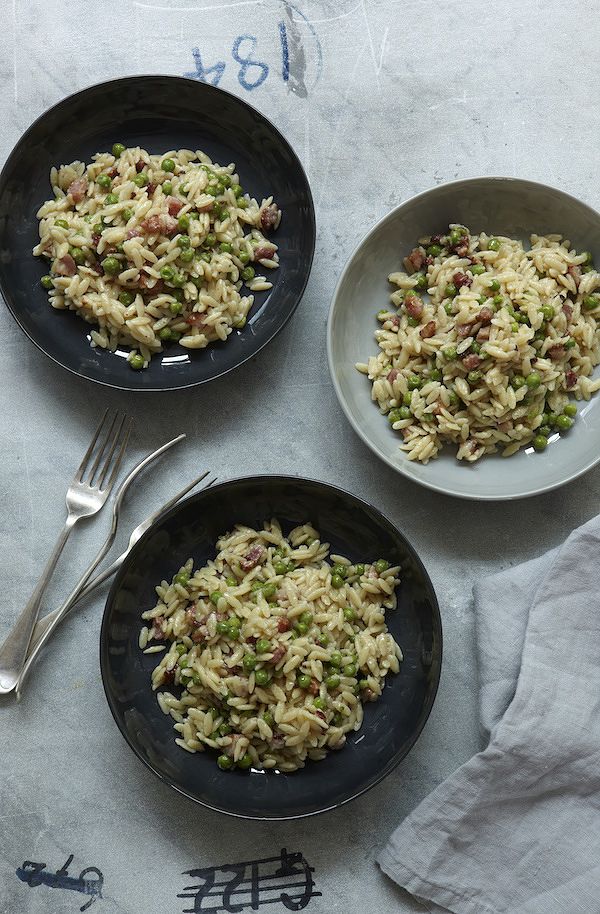 Pasta Risotto with Peas and Pancetta from Nigellissima  
In this comforting pasta risotto recipe, Nigella swaps risotto rice for orzo, a rice-shaped pasta, that cooks in just 10 minutes and doesn't require constant stirring. Cooked with the classic combination of peas and pancetta, this is a one-pan midweek winner.
Order a copy of Nigellissima here.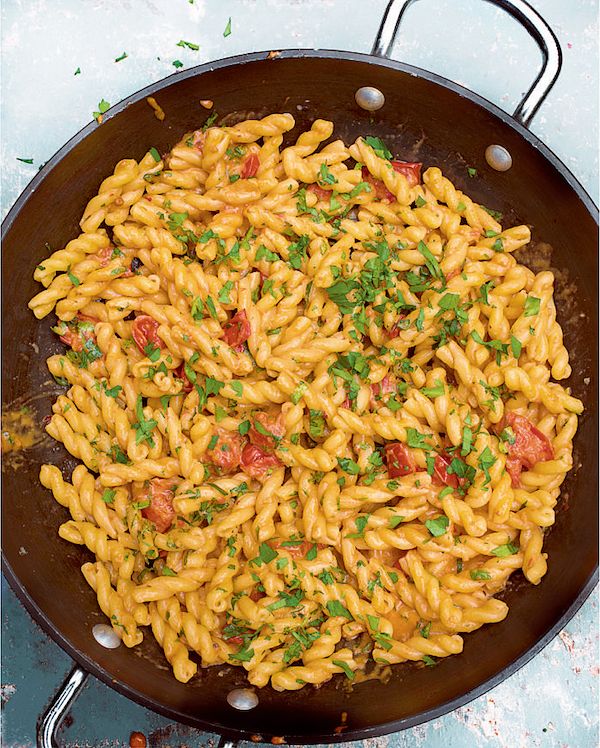 Gemelli with Anchovies and Mascarpone from At My Table
Nigella's creamy, tangy, spicy pasta dish involves making a 10-minute rich, creamy tomato sauce, tossing it through hot 'gemelli' pasta and serving with parsley and plenty of Parmesan. Pure comfort.
Get a copy of At My Table here.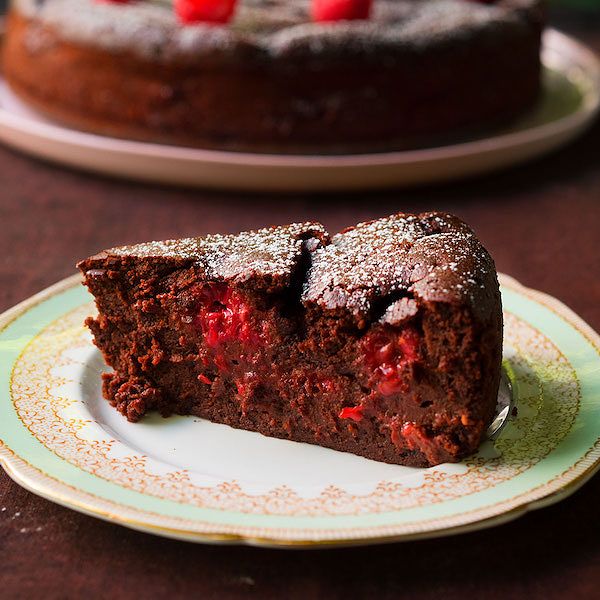 Chocolate Raspberry Pudding Cake from How To Eat
This dessert has a heavenly texture, somewhere between a pudding and a cake, light but dense and delicate. Sour-sweet juicy raspberries and rich chocolate make for an incredible pairing too. 
Order a copy of How To Eat here.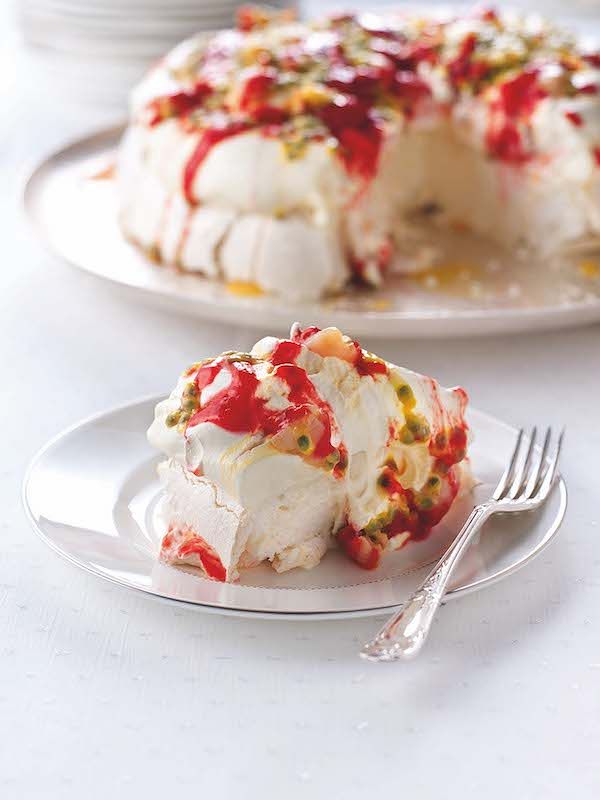 Prodigious Pavlova from Nigella Christmas 
This is regal mega-meringue with a soft marshmallowy centre and a crisp outside. Serve with whipped cream, lychees and passionfruit, drizzled with a sharp, bright raspberry sauce. If making this out of raspberry season, feel free to use frozen.
Order a copy of Nigella Christmas here.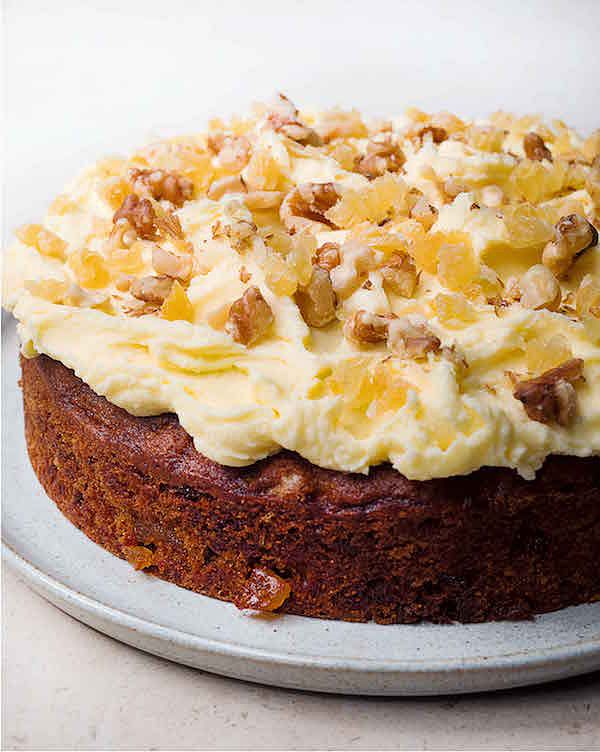 Ginger and Walnut Carrot Cake from At My Table
This rustic teatime cake comes topped with ginger-spiked cream cheese icing, crystallised ginger and walnuts for a touch of decadence. 
Get a copy of At My Table here.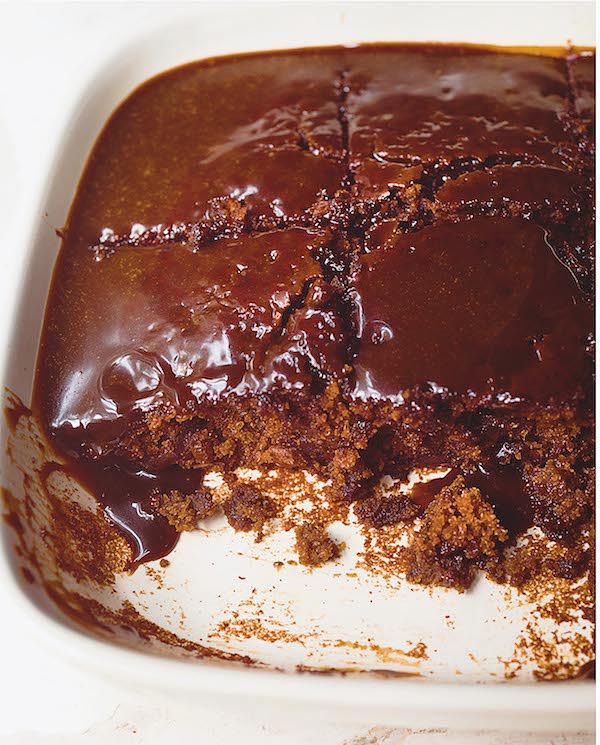 Sticky Toffee Pudding from At My Table
A classic for a reason, this sticky toffee pud contains muscovado sugar and black treacle for intense, deep flavour. The leftovers are best eaten cold: "a slab of it cut from the dish tastes like the most magnificent sticky gingerbread", confirms Nigella.