Ixta Belfrage is a talented chef bringing something new to the table, literally. After five years of honing her abilities in the Ottolenghi Test Kitchen and co-authoring the bestselling Ottolenghi FLAVOUR, Ixta's first solo cookbook is an exciting and personal delve into her culinary history and food influences. Ixta has spent her life exploring and enjoying food in Italy, Mexico, and Brazil, so it comes as no surprise that MEZCLA is a fusion of culture and food traditions from across the world. MEZCLA translates to mix, mixed, or fusion in Spanish, and every dish lives up to this name, bringing aspects of traditional dishes into something new and exciting. 
From quick dishes with inspired combinations to longer ones for when you have the time to experiment at leisure, MEZCLA is packed to the brim with 100 recipes for every day and every occasion. Here are just 10 recipes we think you should try, from crispy crumpet croutons to transform any salad to a decadent prawn lasagne. Find all of these recipes, and more, when you get your copy of MEZCLA.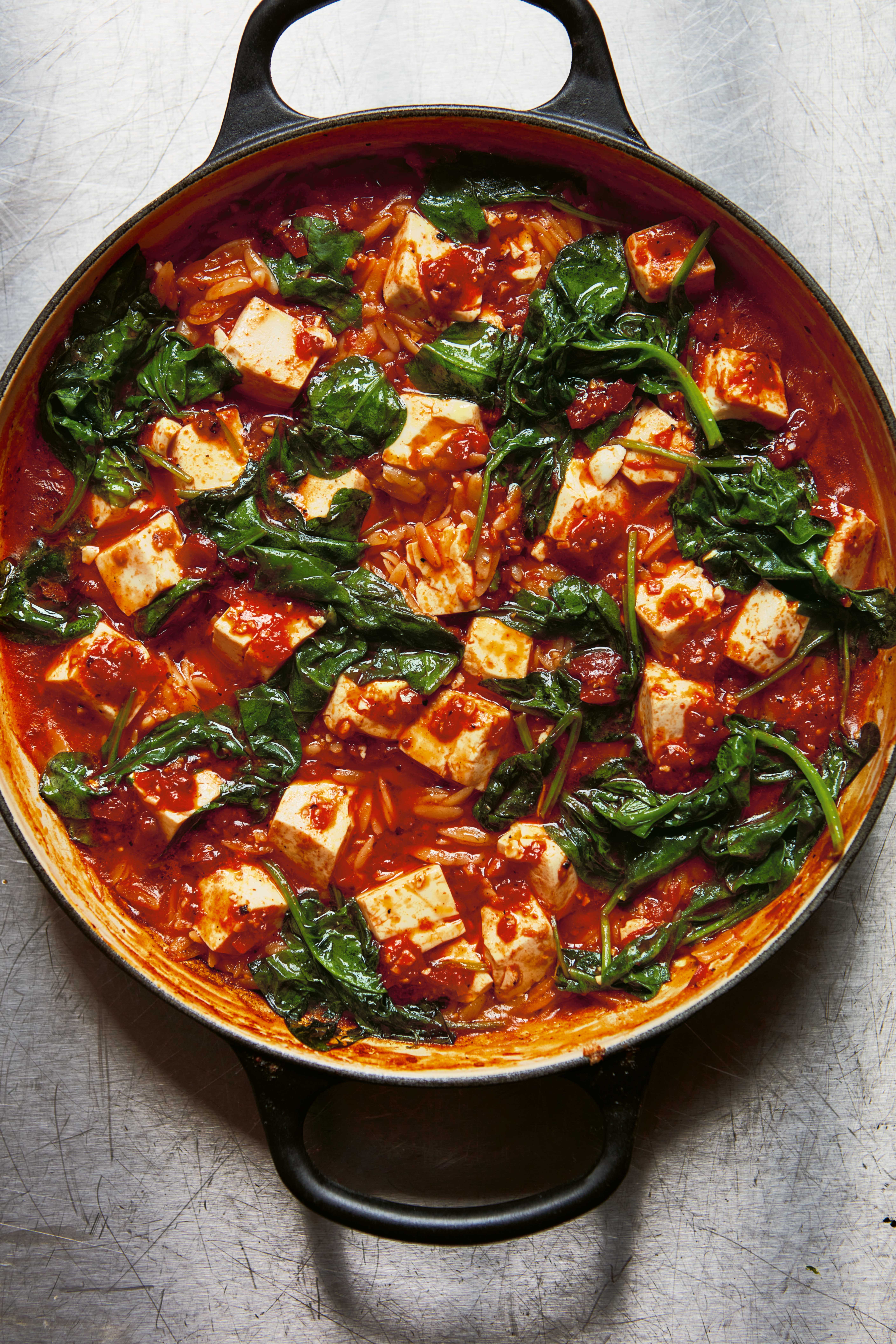 Piri Piri Tofu Over Crispy Crispy Orzo
Deceptively quick and easy, this one pan vegan dish is warm and filling. Trade tofu for prawns for a meatier version.
Find this recipe and more in
MEZCLA: Recipes to Excite
From the co-author of Ottolenghi's FLAVOUR
100 vibrant and colourful dishes with inventive ingredient combinations
A blend of Italian dishes, with Mexican flavours, and Brazilian spices
Tomato, Tahini and Ginger Salad with Crumpet Croutons
Calling all crumpet lovers, you've just found your new favourite salad. The crispy crumpet croutons add incredible texture to this fresh and spicy dish.
Macaxeira Frita with Chilli Butter and Lime Mayo
Light and fluffy on the inside, crispy and salty on the outside, Ixta's cassava fries (or macaxeira frita) are topped with chilli butter for an added kick. Serve with lime mayo for freshness.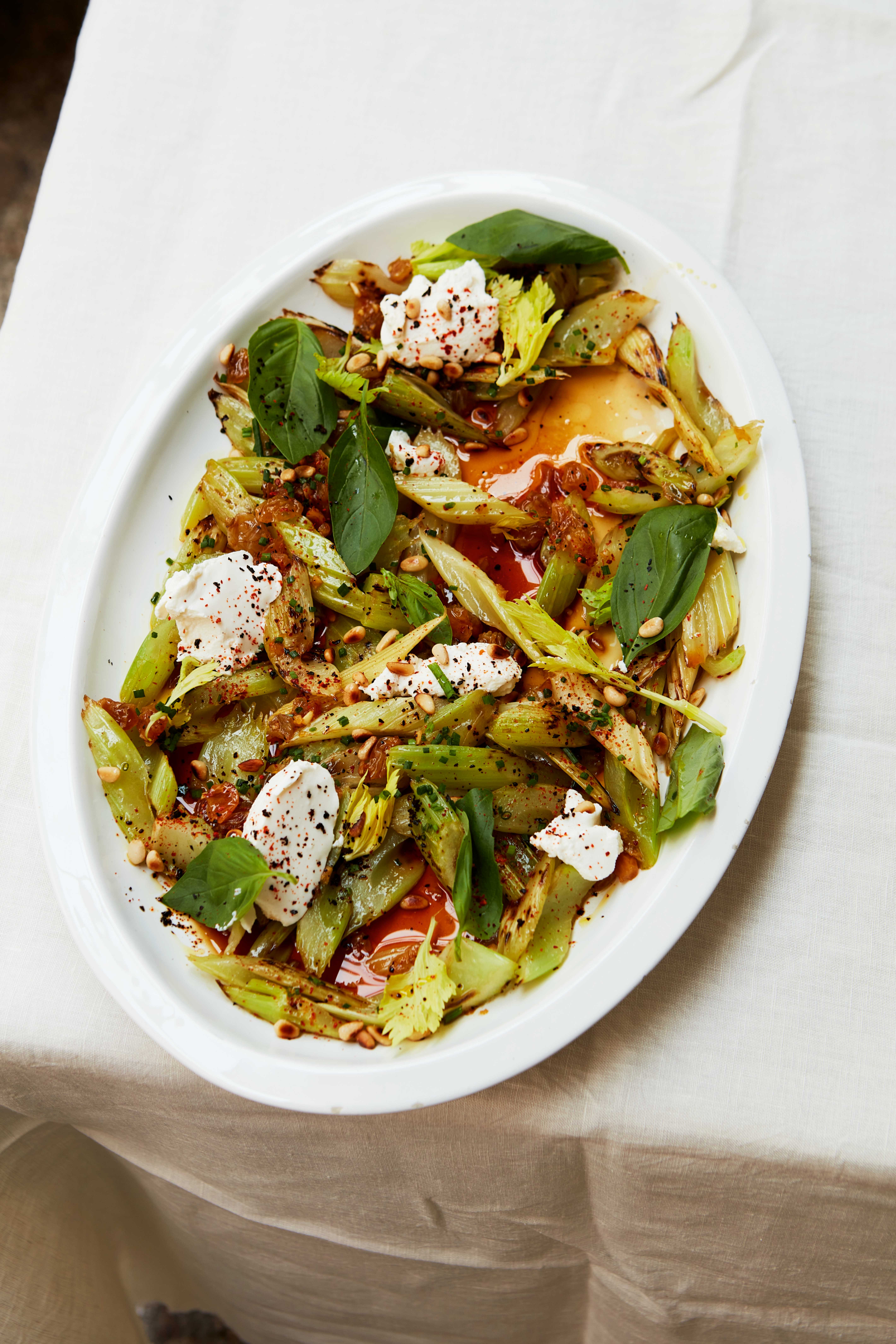 Sweet and Sour Celery Salad
Creating a unique salad is easier than you might think with Ixta's sweet and sour celery salad. Cooking the celery softens the stalks and lets them soak up all the flavours of the dressing. Leave out the ricotta to make it vegan friendly.
Prawn Dumplings and Creamed Corn
Inspired by the shrimp and grits of the American South these prawn dumplings are perfect paired with a cheesy creamed corn and topped with spicy tomato butter sauce. Finish with a squeeze of lime.
Hake Torta Ahogada with Prawn Miso Bisque
If you don't mind mess in the pursuit of flavour, these Torta ahogada, or drowned sandwiches, are a whole experience rather than just a meal. According to Ixta, these are best enjoyed when a little drunk; you'll be less worried about the bisque dripping down your chin!
Prawn Lasagne with Habanero Oil
A true testament to Ixta's diverse culinary roots, this prawn lasagne is a multicultural twist on an old classic. Rich and flavourful with a spicy hit of habanero oil, this dish is a guaranteed dinner party classic.
Mole Short Ribs com Agrião
Inspired by Mexican mole and the Brazilian dish rabada com agrião, this dish combines the best elements of both, resulting in fall off the bone short ribs in a rich, yet subtly sweet, sauce.
Pineapple Steaks with Maple Custard
Not one for complicated desserts? This simple option is a great way to finish off a dinner with pizazz without any extra effort. You can even make the custard ahead of time to make it even easier on the night.
Strawberry, Cinnamon and Chipotle Chocolate Layer Cake
A little effort goes a long way with this gorgeous layer cake, filled cinnamon cream, chilli chipotle-spiced chocolate ganache, and a roasted strawberry layer.
Find all these recipes and more in
MEZCLA: Recipes to Excite
From the co-author of Ottolenghi's FLAVOUR
100 vibrant and colourful dishes with inventive ingredient combinations
A blend of Italian dishes, with Mexican flavours, and Brazilian spices