Here at The Happy Foodie, we take the longer and warmer evenings as an excuse to invite a load of fellow foodies over for a long, leisurely, laid-back lunch. Get inspired for the weekend with our early summer lunch menu and if you make any of the recipes, do Tweet or Instagram us your feast!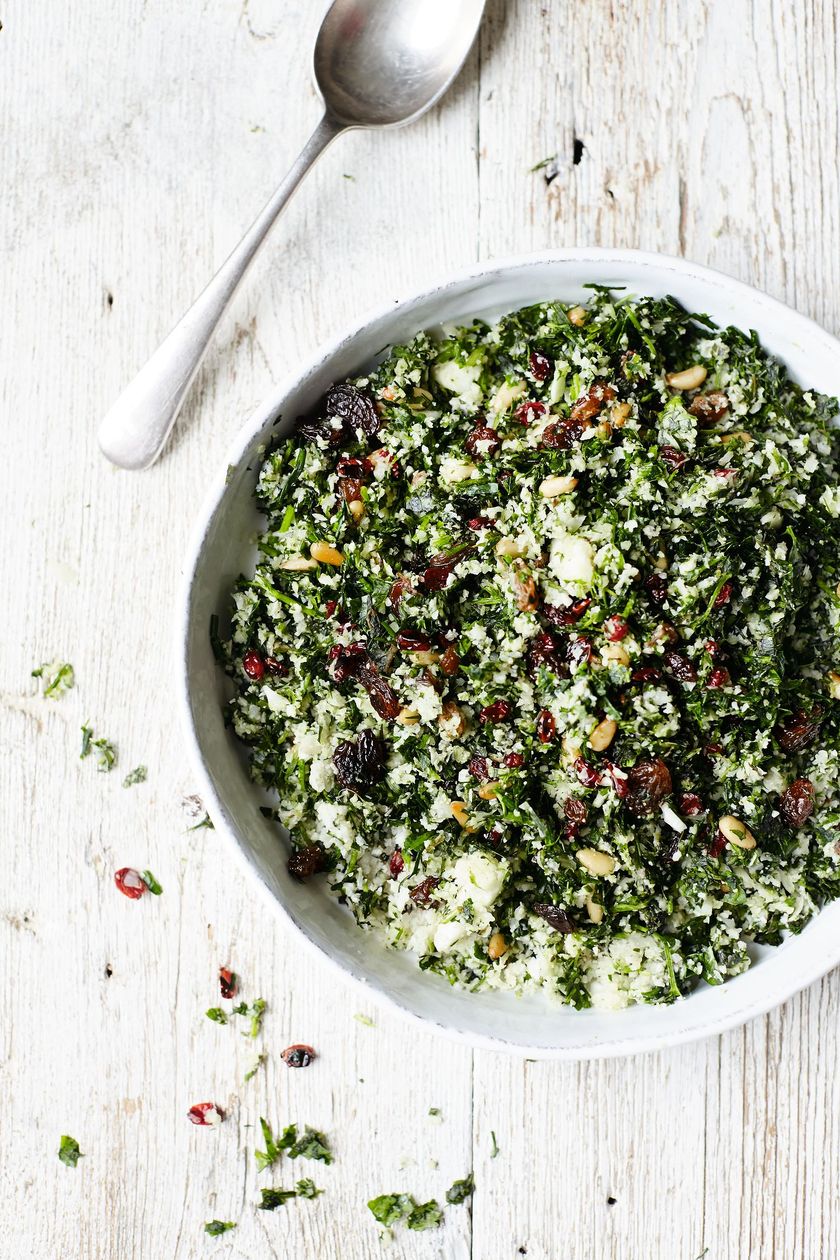 Starter: Green Herb Cauliflower 'Tabbouleh'
This recipe from The A-Z of Eating is another triumph from Felicity Cloake. The creamy cauliflower couples perfectly with the punchy herbs and bold dried fruits in this dish. Green and zesty, this grain-free tabbouleh makes for the perfect summer starter or side.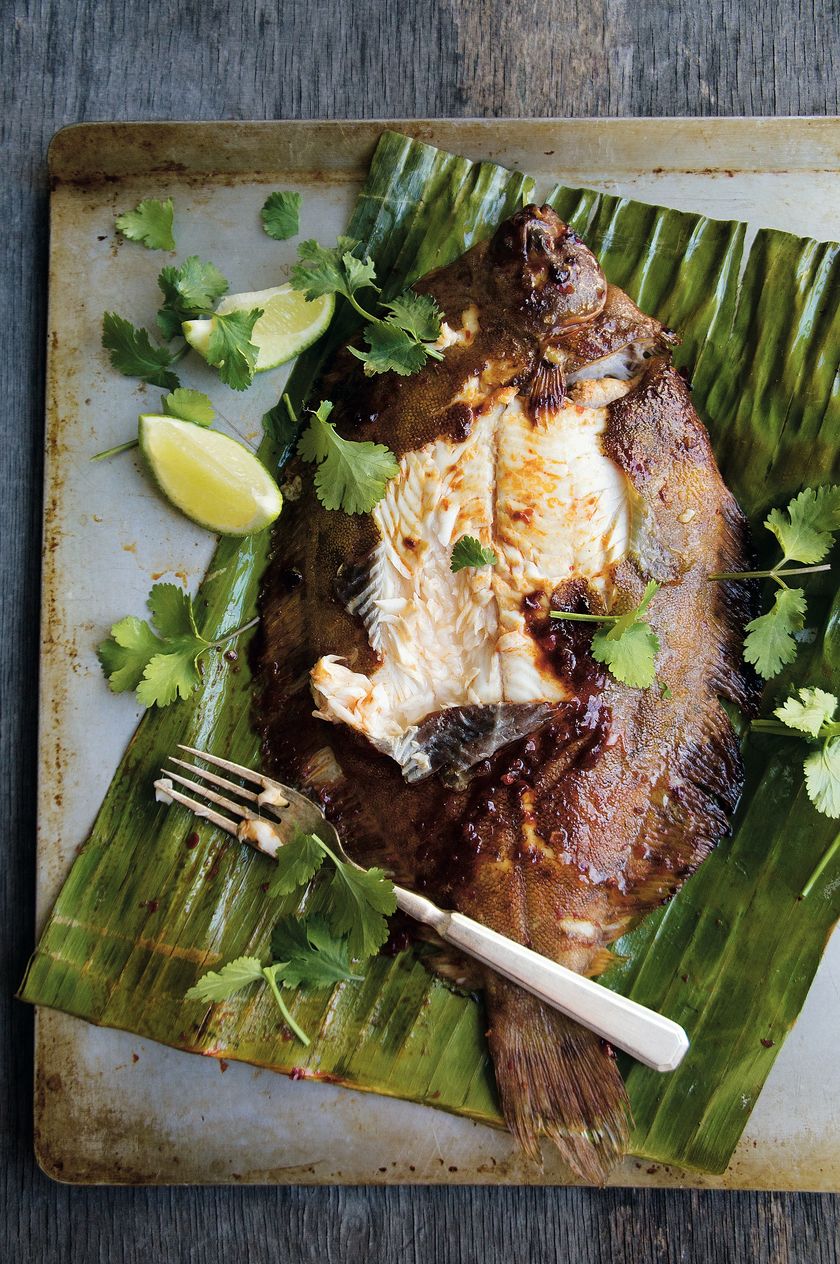 Main: Barbecued Sambal Lemon Sole
It goes without saying that we also take the warmer evenings as an excuse to wheel out the barbecue. This eye-catching recipe from Shu Han Lee's Chicken and Rice is an impressive addition to any barbecue and a delicious one to any table, too. But if you don't fancy firing up the coals, you can cook this dish in the oven too. 
Dessert: Rhubarb Galette
Rustic and delicious, galettes are an excellent, easier alternative to a tart. This recipe from The Violet Bakery Cookbook by Claire Ptak combines sharp rhubarb, nutty and sweet frangipane and rich, buttery pastry. We recommend serving this with endless scoops of clotted cream ice cream.