Our kind of fruit salad isn't just the dessert kind. In the summer months when there are so many wonderful ripe fruits to choose from, we love combining them with grains, cheese and leaves for the ultimate summer salad. Get inspired with this collection of our favourite recipes and make the most of summer fruit this year.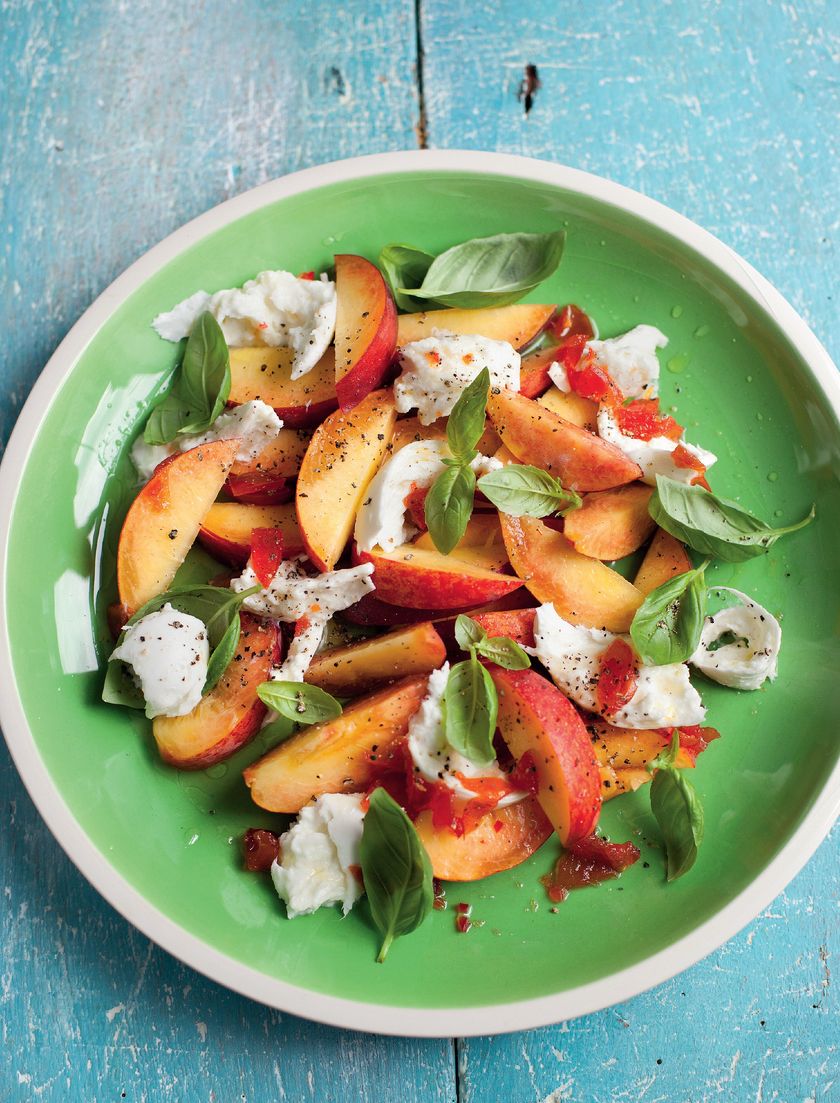 Peach and Mozzarella with Sweet Chilli and Tomato Glaze from A Salad For All Seasons by Harry Eastwood
Buy A Salad For All Seasons here.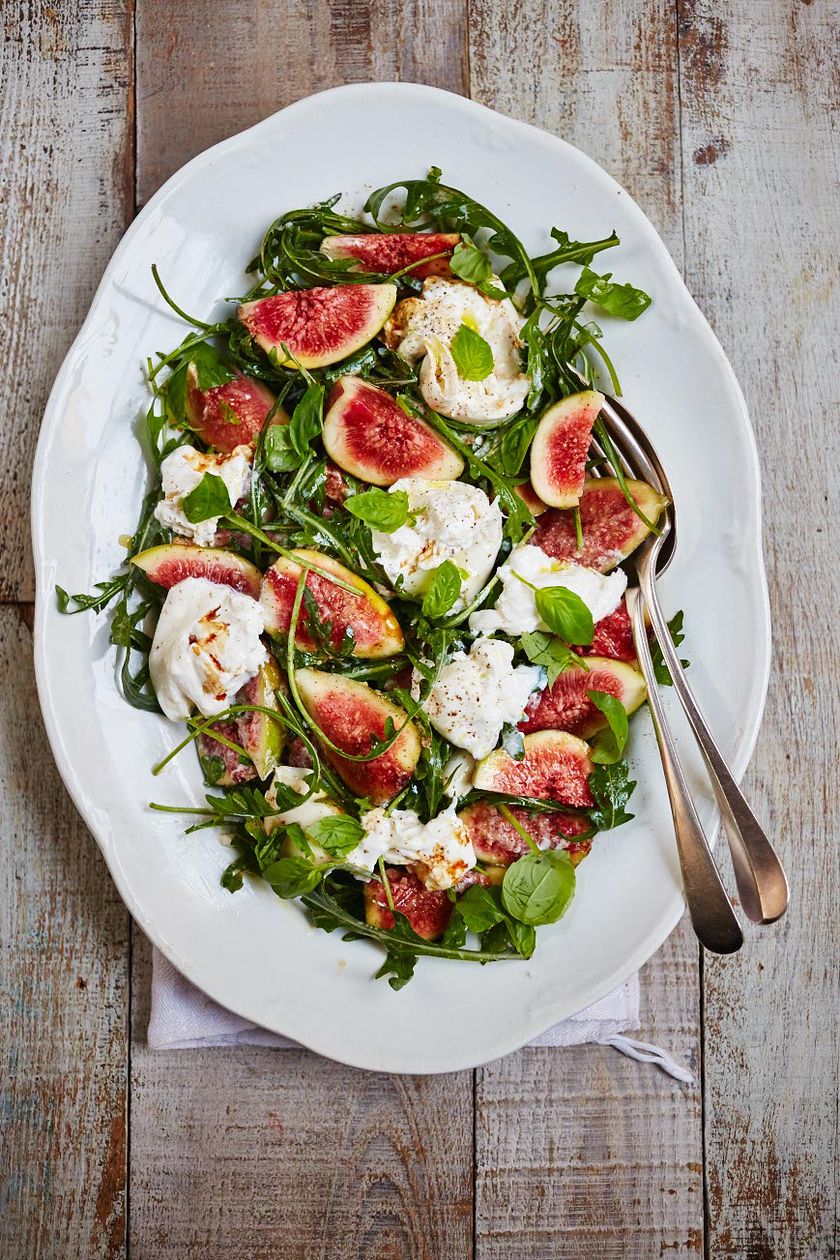 Fig Salad from Eat Beautiful by Wendy Rowe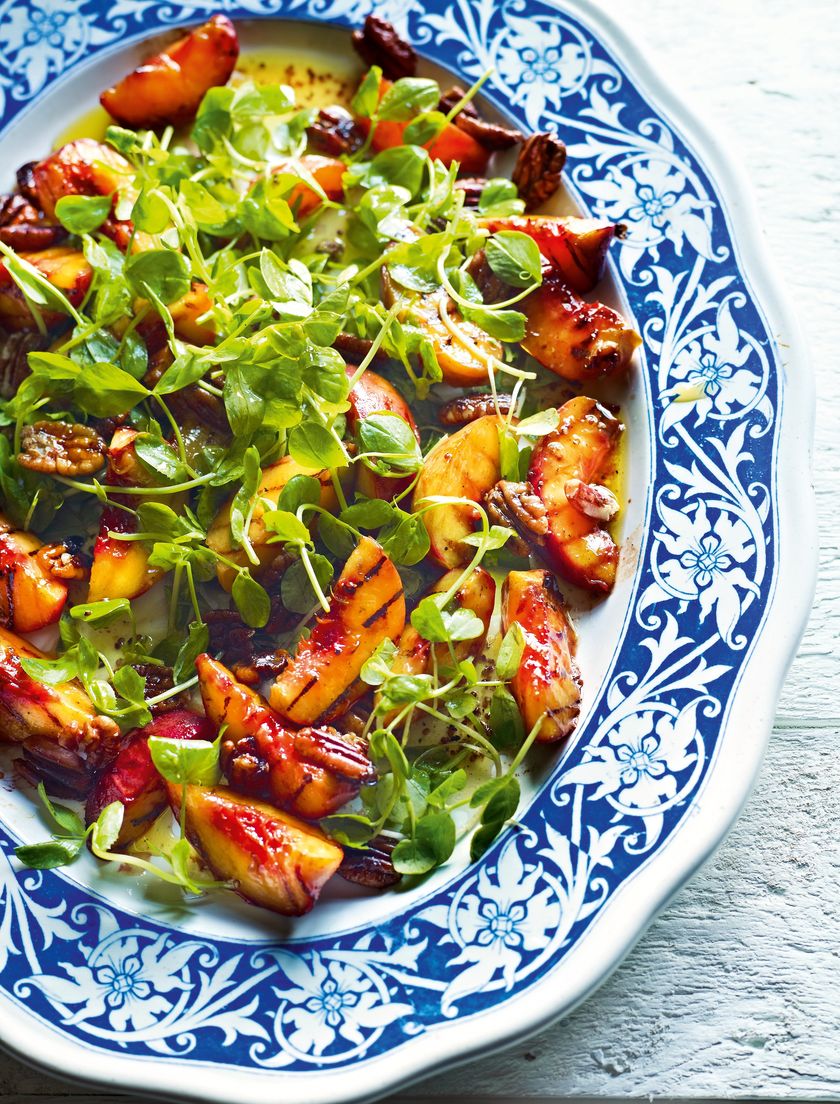 Salad of Chilli and Honey Peaches, Leaves and Pecans from Grill It With Levi by Levi Roots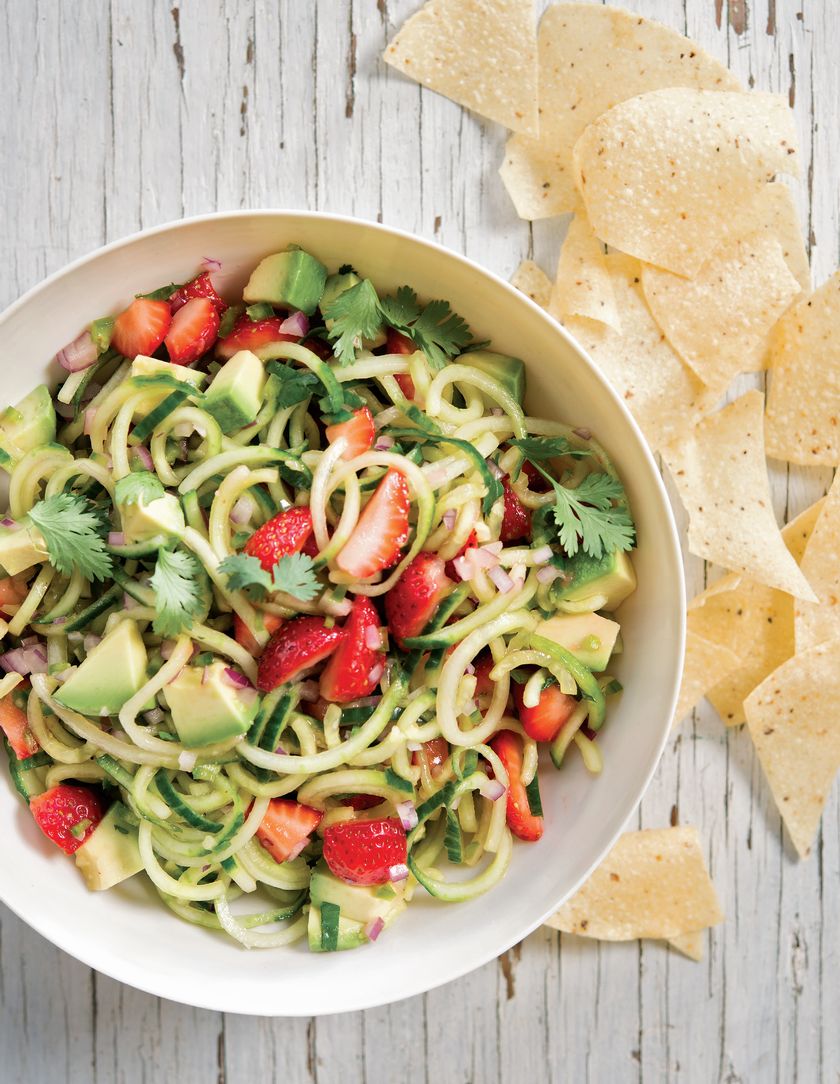 Cucumber, Avocado, and Strawberry Salsa from Inspiralized by Ali Maffucci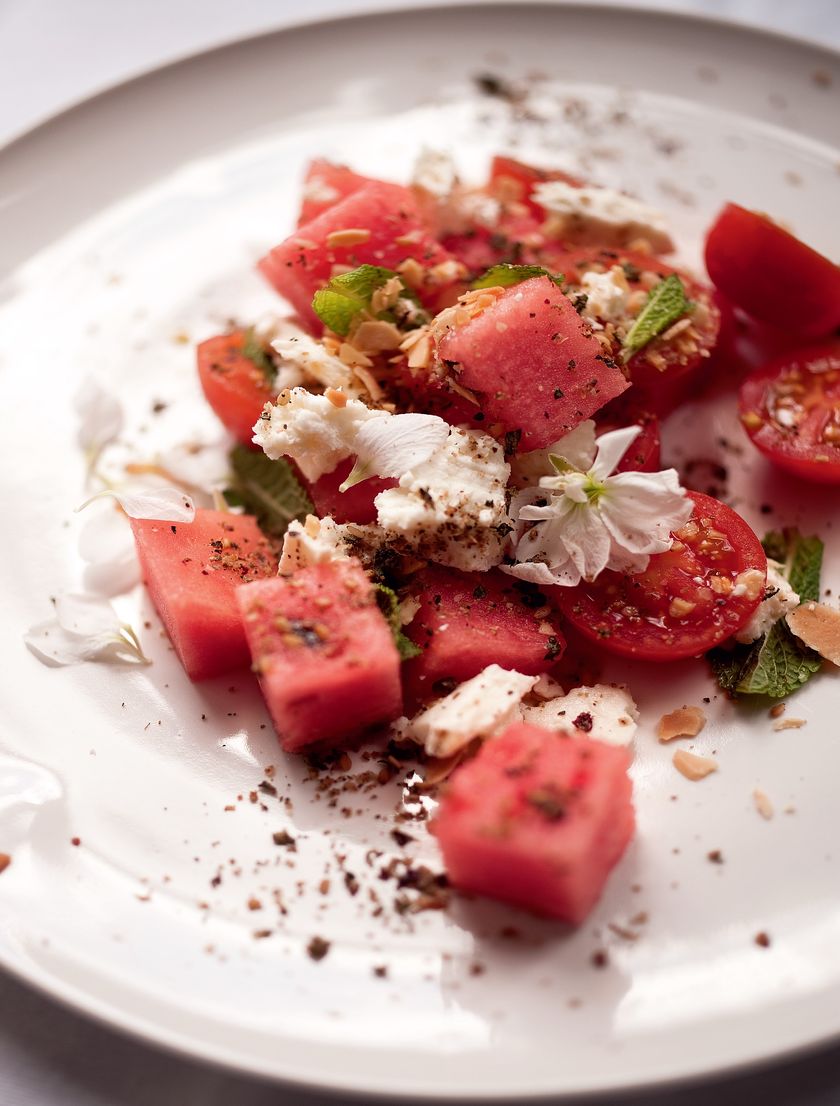 Watermelon and Cherry Tomato Salad with Feta, Almond and Za'atar Crumble from Orient Express by Silvena Rowe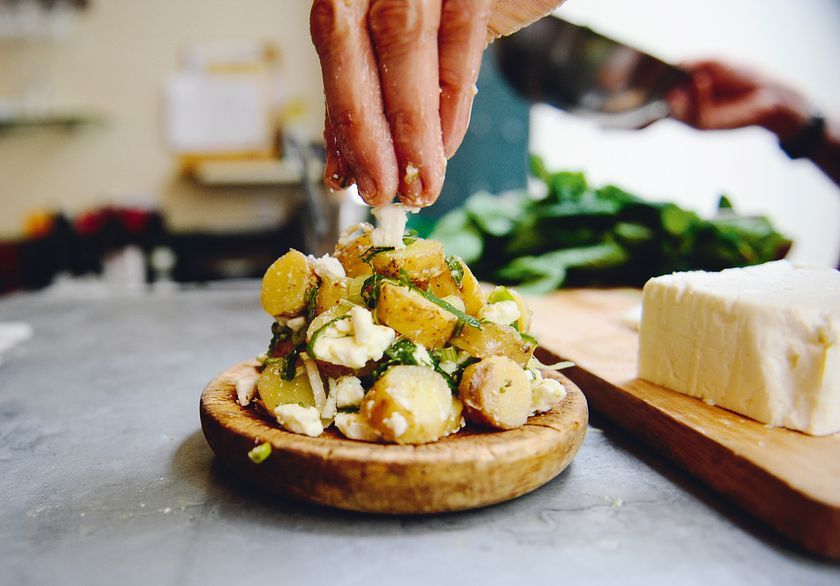 Pink Fir Apple and Feta Salad from Morito by Samuel and Samantha Clark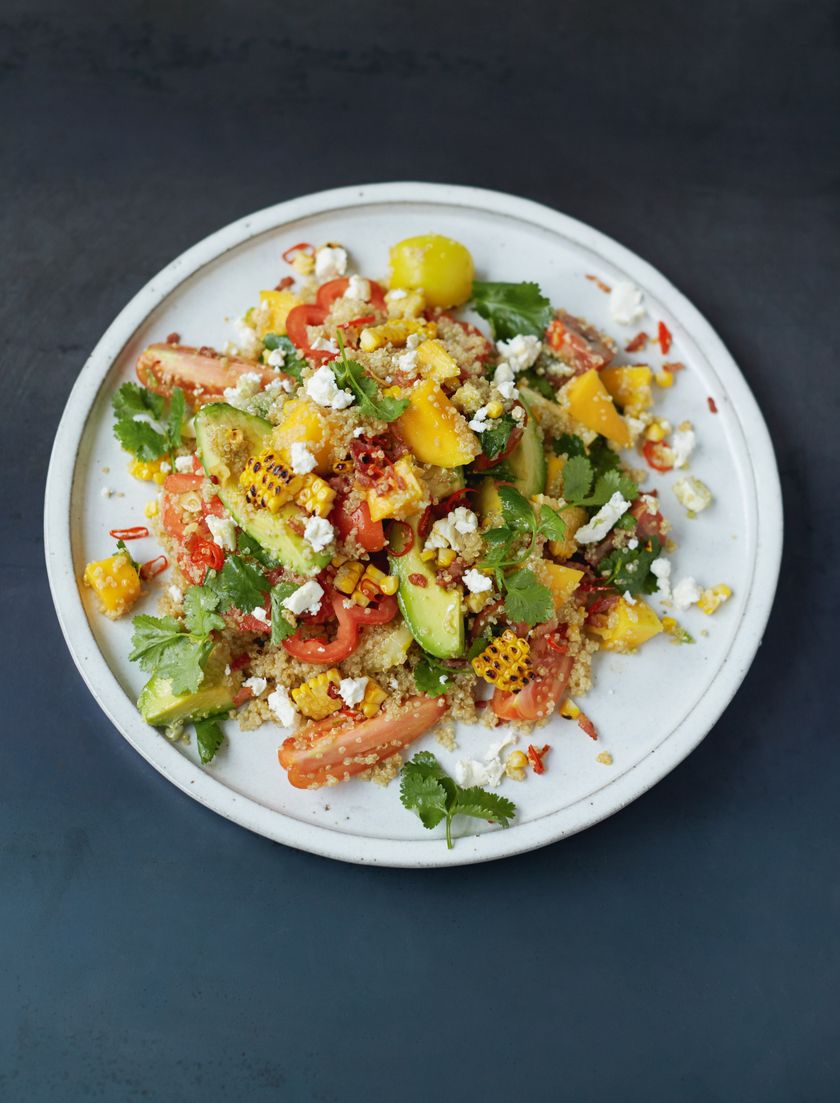 Grilled Corn and Quinoa Salad with Mango, Tomatoes, Herbs, Avocado and Feta from Everyday Super Food by Jamie Oliver