It's Mothering Sunday on March 30th 2014.
The Happy Foodie is here to help you make it a Mother's Day to remember. Our top chefs are on hand with all the menu inspiration you need for the big day, as well as gift guides and advice. Plus, we'll have childhood reminiscences and nostalgia aplenty, to get you in the mood for the big day.
Here are just some of the wonderful chefs we've lined up to help make Mother's Day 2014 truly special.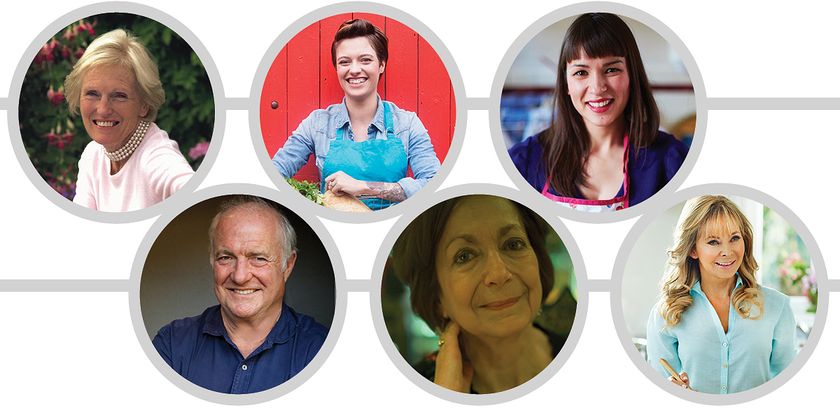 Our latest My Foodie Mum and Me Mother's Day recipes and tips:
Ultimate Mother's Day Menus
Claudia Roden's Ultimate Mother's Day Menu - take your mum on an Italian culinary voyage of discovery
Mary Berry's Ultimate Mother's Day Menu - three recipes to treat your mum in style
Download Mary Berry's Mother's Day Menu to print out and keep
Annabel Karmel's Ultimate Mother's Day Menu - beautiful celebratory family cooking
Jack Monroe's Ultimate Mother's Day Menu - a perfect 'thank you' meal on a budget
Treat Your Foodie Mum to a Special Gift
3 Easy Edible Homemade Gifts for Mother's Day
Our top 10 cookbooks to buy your foodie mum for Mother's Day
Top 5 cookbooks to buy your baking-mad mum for Mother's Day
Top Food Writers on Their Mum's Foodie Influence and Passion
What My Mother Taught Me: Claudia Roden
What My Mother Taught Me: Meera Sodha
What My Mother Taught Me: Mary McCartney
What My Mother Taught Me: Hawksmoor's Will Beckett
What My Mother Taught Me: Rachel Khoo
What My Mother Taught Me: Rick Stein