Eid al-Fitr, the Festival of Fast-breaking, is an important religious holiday that marks the end of Ramadan, the month-long daylight fasting observed by Muslims worldwide. As the exact date of the celebrations depends on the sighting of the new moon, the announcement of when Eid al-Fitr will fall may not happen until close to the start of Ramadan. As with most events celebrated in the Muslim calendar, food takes centre stage during Eid celebrations. It is also a time to demonstrate your affection and gratitude and to share what you have with your community. What better way to do this than by preparing dishes made with love and sitting down to enjoy them with relatives, friends and loved ones.
My latest cookbook, Falastin, co-written with Tara Wigley, is a love letter to Palestinian cooking, and given the importance of Eid in the Palestinian calendar, it promises plenty of recipes to help you mark the occasion, from recipes for a feast to sweets and pastries to bake to give to others. What follows are some of my favourite dishes to recreate at home to mark Eid or any special occasion. You'll find some of these recipes available here on The Happy Foodie, and the rest are waiting for you in the pages of Falastin.
In Palestine, preparations for Eid normally start in the last ten or so days of Ramadan, when households shop for ingredients and relatives, friends and neighbours congregate to share the task of getting the dishes ready, leaving only the finishing touches to the day itself. I have vivid memories of my aunties, mother, grandmother and cousins coming together at this time to make ma'amoul, semolina cookies filled with dates or nuts (you can find the recipe for ma'amoul bars from Falastin here); ghraybeh, shortbread cookies delicately flavoured with orange blossom and rose water (you can find a recipe for these on page 310 of Falastin), and other homemade sweets. Sitting together in a circle, each of them would oversee a different part of the process, from kneading and moulding the dough to packing the sweet treats into parcels. As giving back is such a crucial part of Eid for many, donating these packages of homemade baked goods to family, friends and those less fortunate is an important part of the celebrations.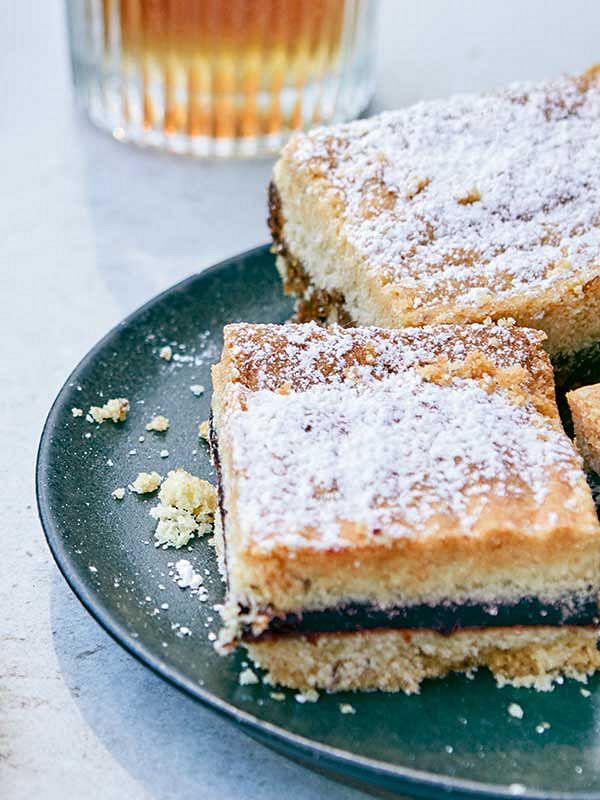 On the day itself we begin the Eid al-Fitr celebrations with early morning prayers called "Salat Al Eid" in Arabic. Friends and family members gather in mosques to pray and greet each other and to welcome Eid. Then, for breakfast we share a plate of fattet hummus, a layered dish of toasted bread, hummus, chickpeas, garlicky yoghurt sauce and buttery nuts (page 34 of Falastin).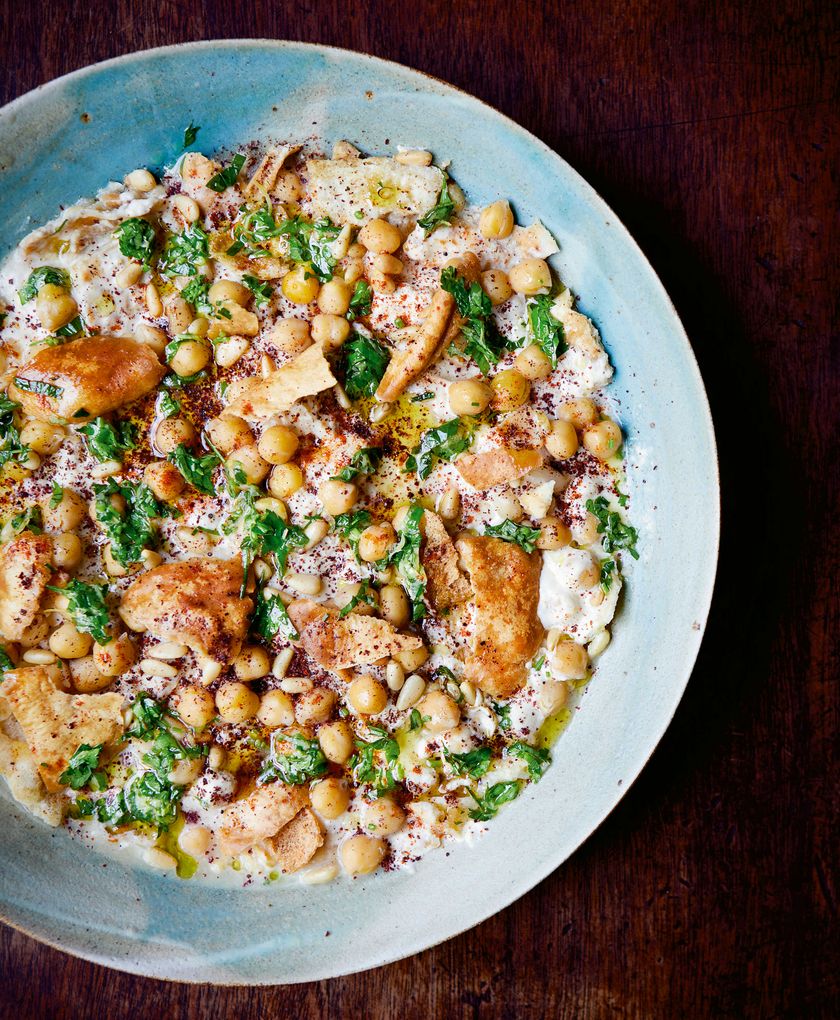 Normally enjoyed on the first day of Eid, lunch is typically the biggest celebration and everyone is welcome to sit down and share a feast. Each household has their own preferred dish but chicken or lamb are the most popular choices. To create your own Eid feast at home, crowd-feeding dishes like Palestinian classic, chicken musakhan, tender pulled lamb shawarma, or maftoul, a fragrant dish of spice-marinated chicken and tender vegetables with giant couscous, from Falastin all make for a celebratory centrepiece.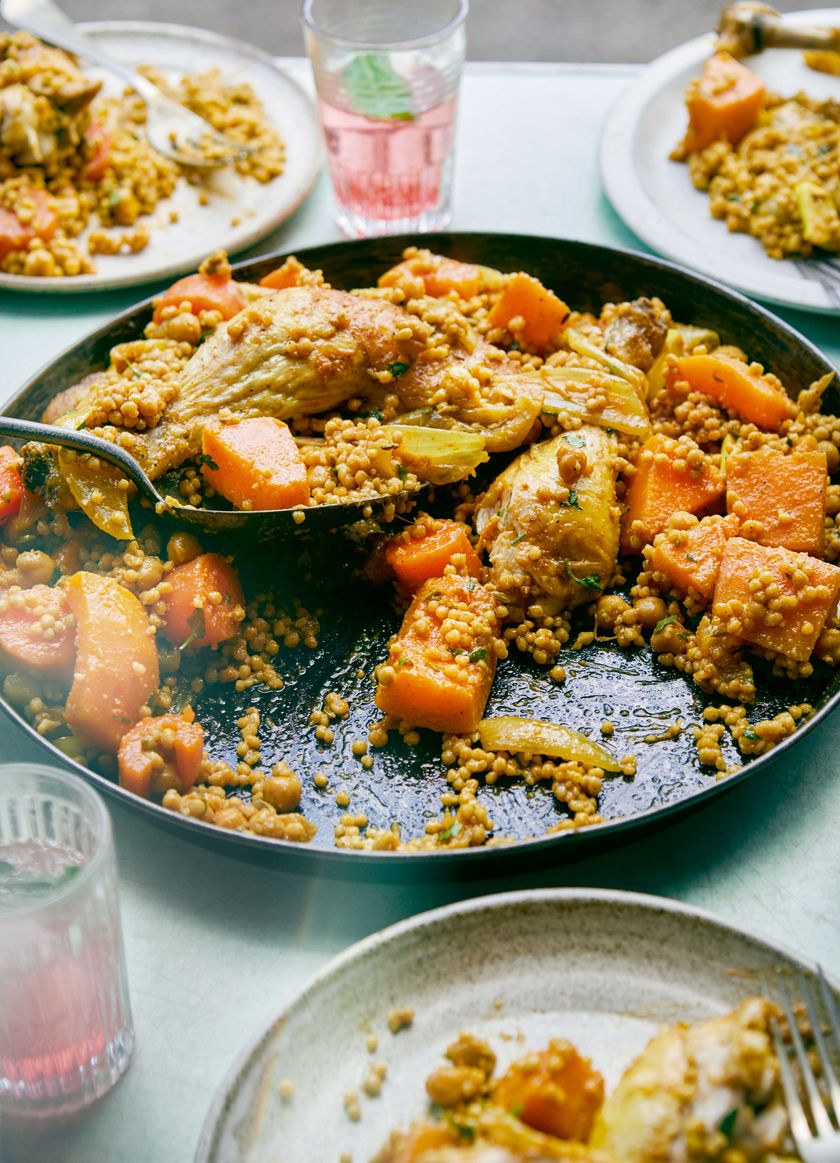 During the Eid celebrations it is also tradition to visit the graves of loved ones who are no longer with us. Ahead of the visits, we bake pastries for the children to hand out in the cemeteries. Pastries like the za'atar bread (page 285), sweet tahini rolls, sambousek, meat-filled pastry parcels (page 294), and spinach fatayer, mini stuffed pies (page 296), from Falastin are ideal for this occasion because they can be made ahead of time and travel well. Why not bake a batch of these to share with loved ones or neighbours in the spirit of Eid?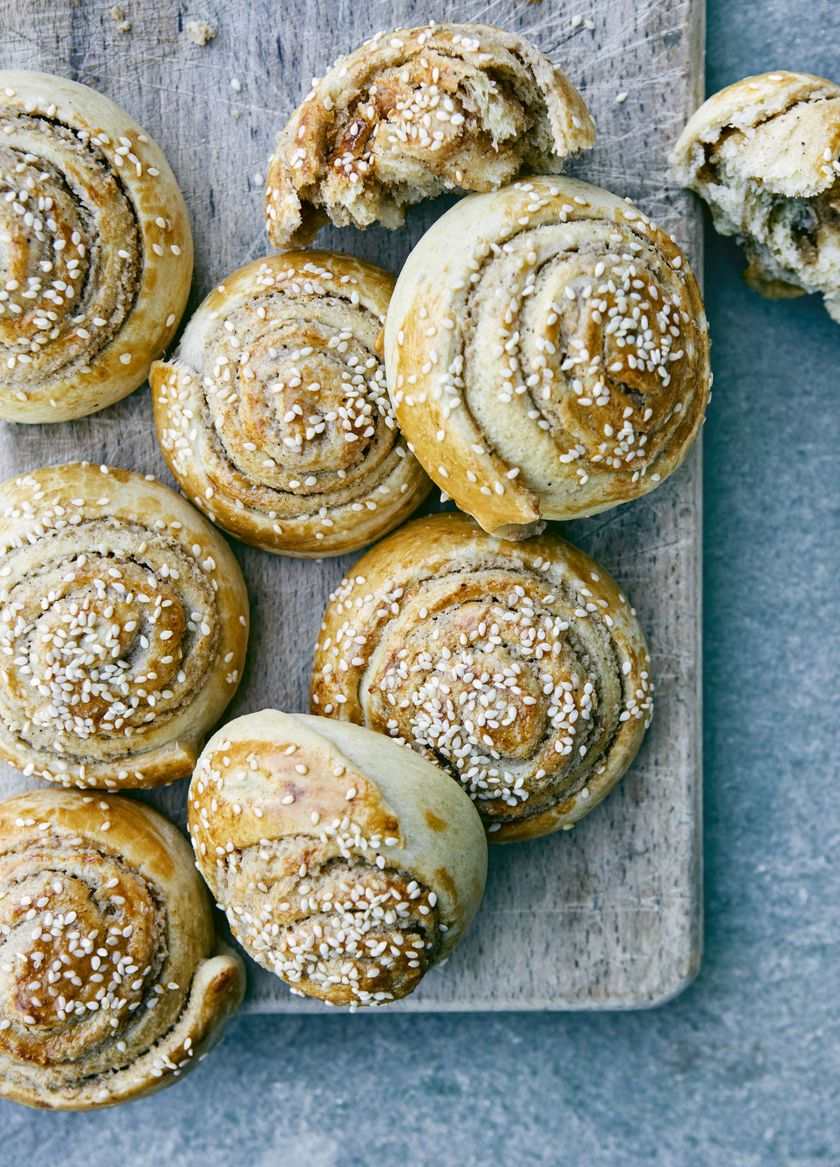 Eid is a time to gather with loved ones, to express your gratitude and affection for them and to give back to your community through the sharing of good food. Whether you plan to prepare a full feast or are simply inspired to bake a batch of something delicious for your neighbourhood, I hope the joy and spirit of Eid finds its way into your own kitchen this year.
Eid Mubarak!