Tough days often call for one thing: comfort food. Like a warm embrace, our favourite dinner or baked treat can have the power to melt away our worries with every mouthful. Candice Brown, 2016 winner of The Great British Bake-Off, is no stranger to this idea. Her motto? From cooking to eating, food should be a joy every step of the way. Her latest cookbook, Happy Cooking, explores this idea with great candour, as personal stories and anecdotes are intertwined with the recipes that have comforted and inspired her the most.
Laden with nostalgic favourites and simple pleasures, Happy Cooking has no shortage of easy and delicious recipes for every occasion. From one-pot wonders to more challenging bakes that will keep you busy in the kitchen for hours, this book is sure to keep you coming back for more.
Sit back, get comfortable, and check out ten of our favourite recipes from Happy Cooking. 
Tortilla-Crusted Halloumi Chips
Crispy, crunchy and oh so cheesy, these halloumi chips are the perfect way to satisfy those fried food cravings. Golden like the sun, they are particularly moreish when dipped in tomato salsa.
Get your copy of Happy Cooking here.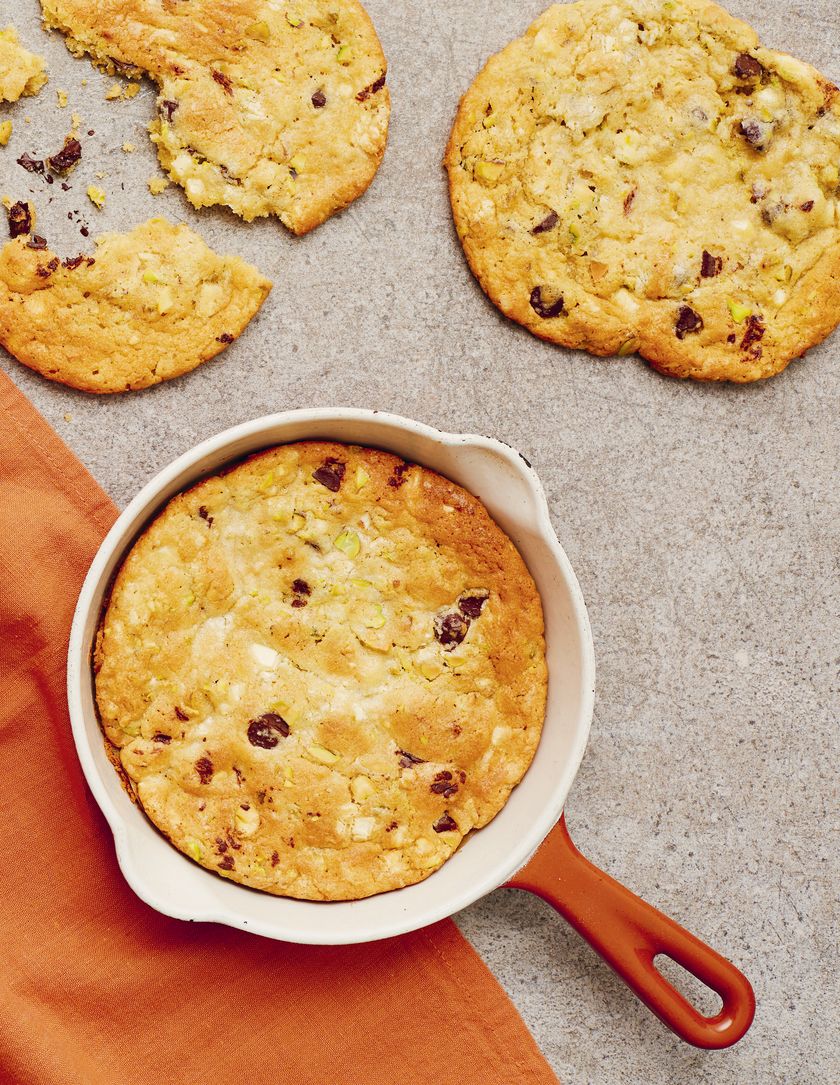 Oozey, Gooey Double Chocolate One-Pan Cookies
Sometimes only a warm chocolate chip cookie will do, and this super easy, one-pan version will be sure to satisfy. Plus, the dough is freezer friendly for when those late-night cravings hit.
Get your copy of Happy Cooking here.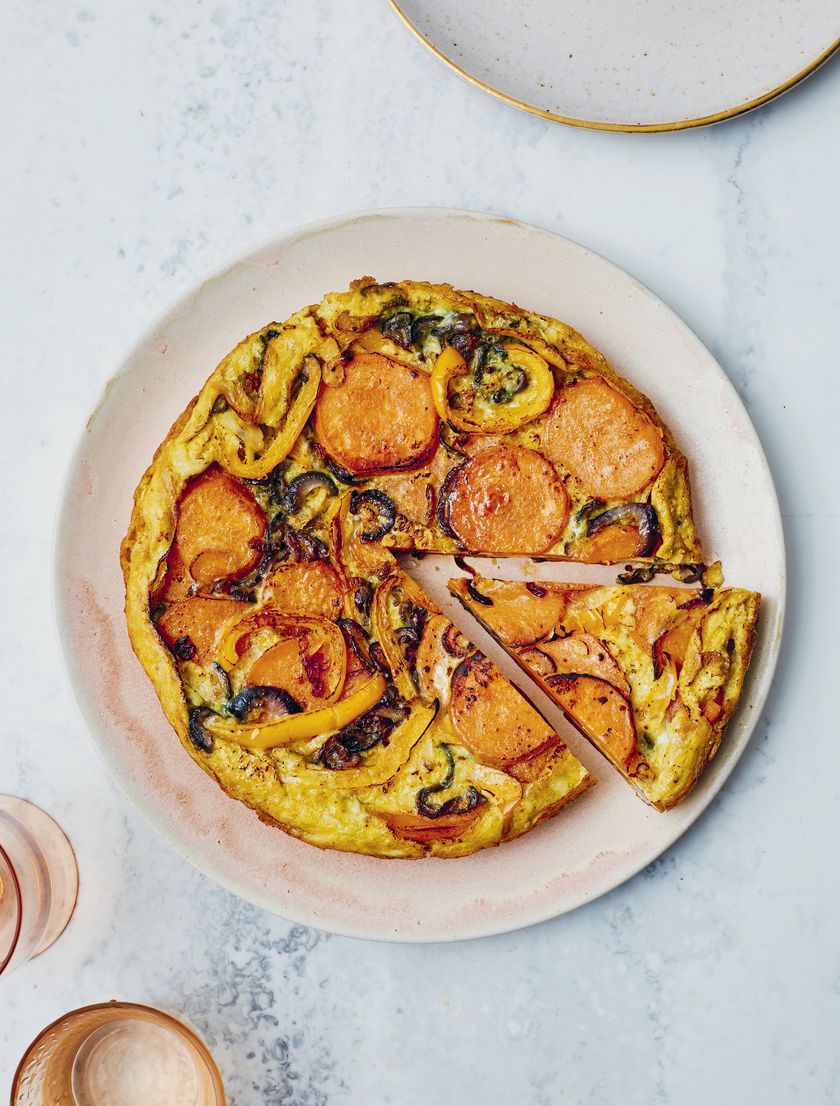 Sweet Potato, Garlic and Red Onion Tortilla
For her take on the traditional Spanish tortilla, Candice swaps in sweet potatoes, red onions and garlic to create a hearty and flavourful lunchtime dish. Serve with a cool glass of rosé, and it'll feel like you're dining al fresco in sunny Spain.
Get your copy of Happy Cooking here.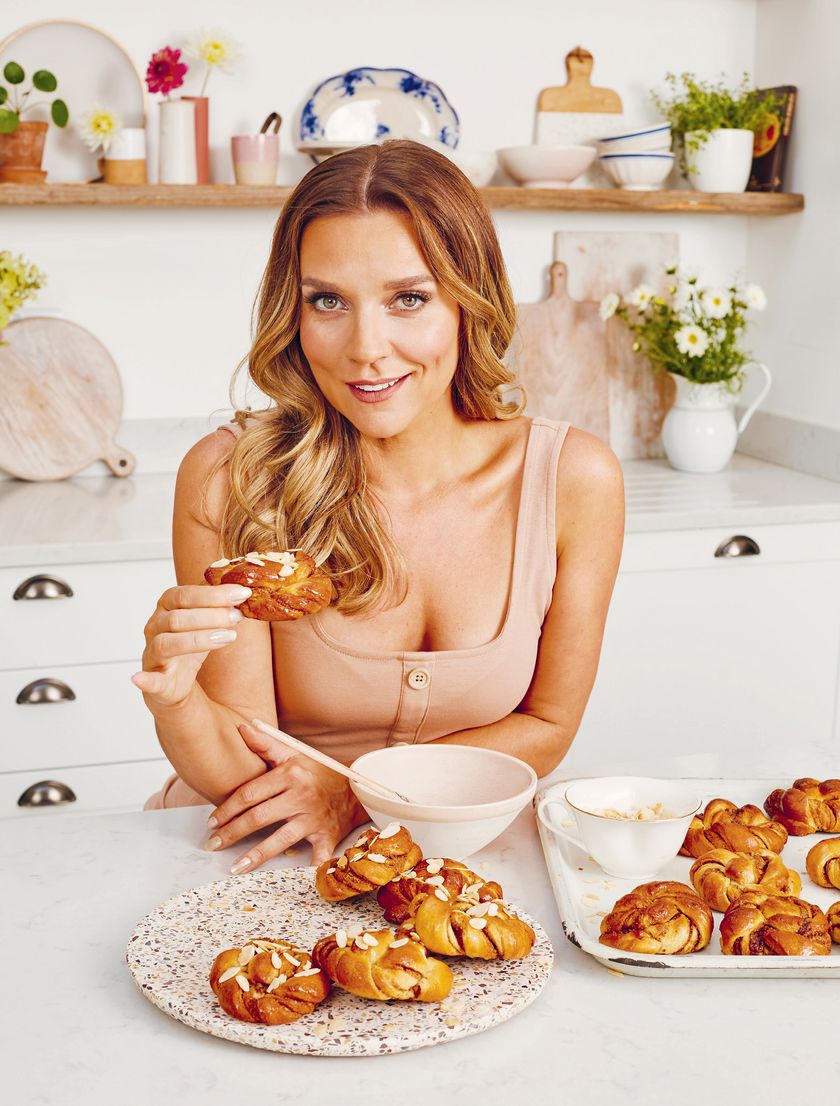 Swedish Cinnamon Buns (Kanelbullar)
Nothing quite beats the smell of freshly baked pastries on a Sunday morning. So, if you like the idea of a baking project that will help while away your weekend and have your kitchen smelling like an endless supply of cinnamon buns, we recommend trying these as soon as possible. 
Get your copy of Happy Cooking here.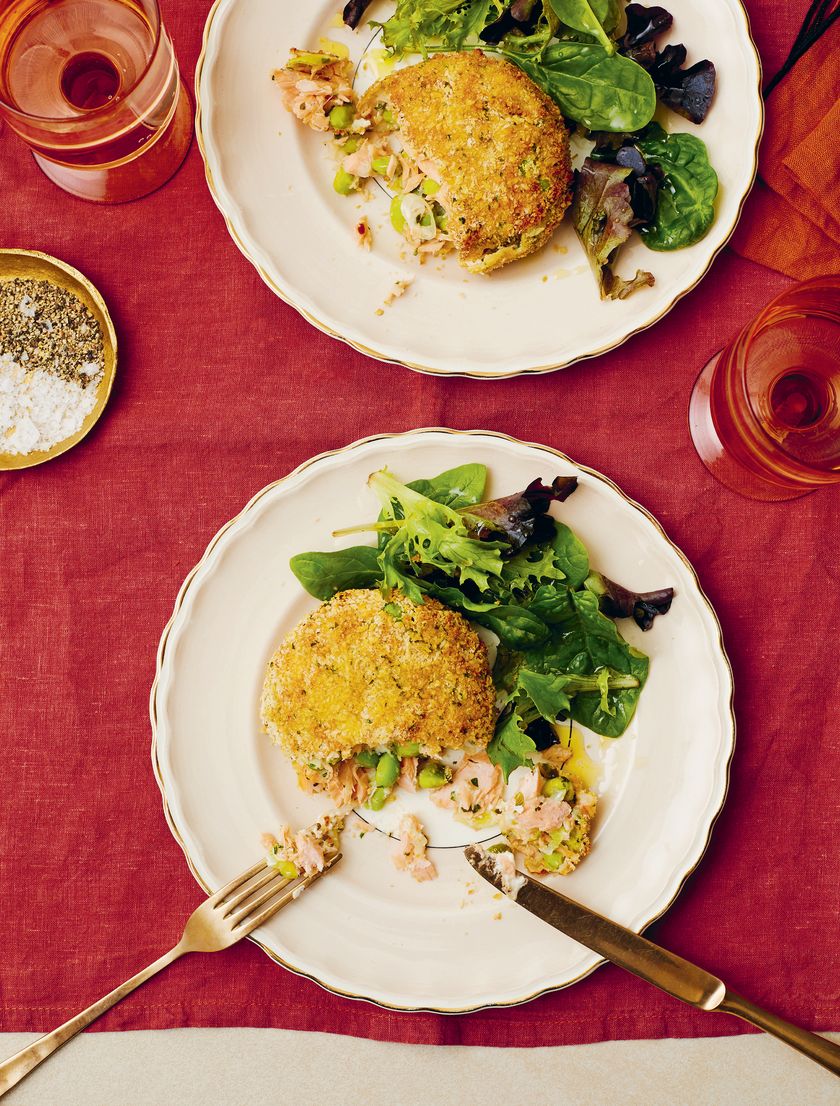 Salmon and Edamame Bean Fishcakes
Say goodbye to flavourless grey fishcakes, and hello to these beautiful salmon and edamame bean delights. Not only do they pack an omega-3 punch, but they are also the perfect way to liven up your midweek meals.
Get your copy of Happy Cooking here.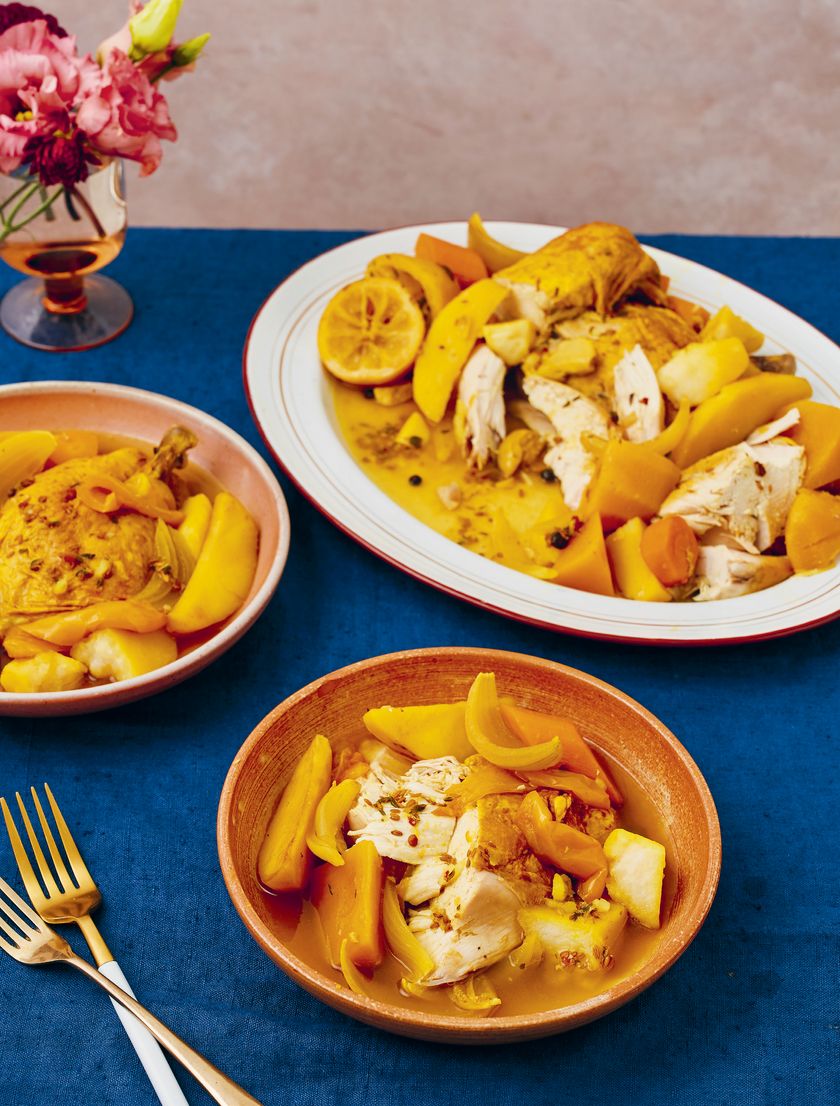 Turmeric Chicken and Potatoes
This is one seriously moist and juicy roast chicken. With minimal effort and maximum flavour, this aromatic dish is a must for those weekends when the most you can muster is piling everything into one pot.
Get your copy of Happy Cooking here.
Raspberry, Blueberry and Almond Clafoutart
A delight for both the eyes and the tastebuds, this beautifully sweet fusion of two classic French desserts (tart and clafoutis) is sure to impress.
Get your copy of Happy Cooking here.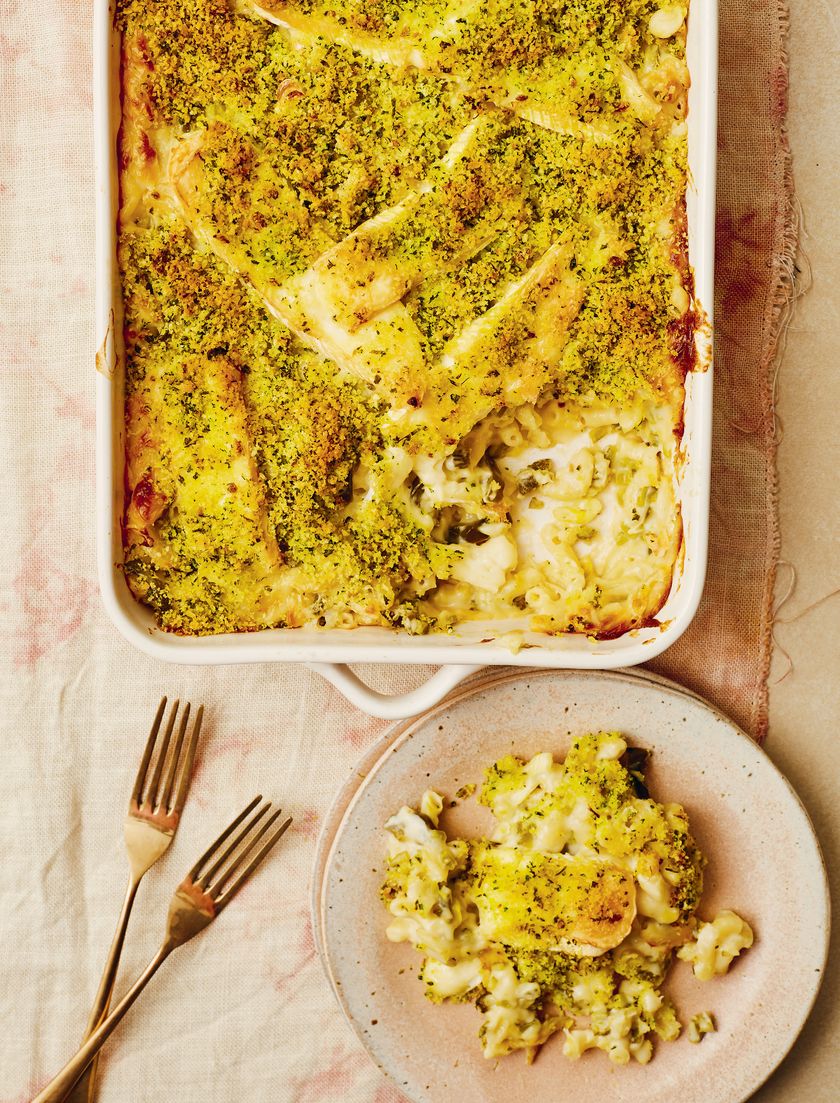 Brown Butter Macaroni Cheese
This is the ultimate comfort food. Overflowing with rich cheese, tart gherkins and a kick of jalapeño, this mouth-watering indulgence is best served hot and bubbling.
Get your copy of Happy Cooking here.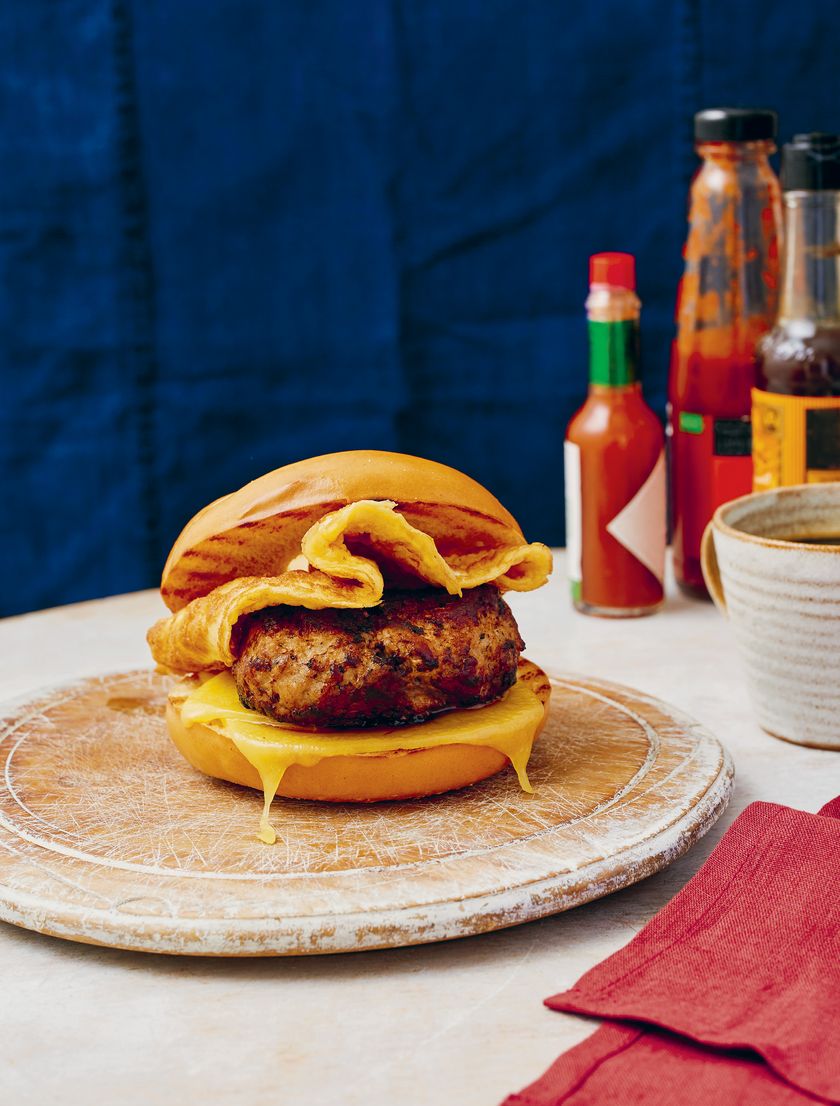 Sausage Patty Breakfast Bagels
For those mornigs that require a bit more than your usual marmite on toast, these breakfast bagels with sausage, cheese and egg will undoubtedly do the trick. Add a few more drops of tabasco for an extra kick.
Get your copy of Happy Cooking here.
Double Decker Brownie
Combining a popular confectionary bar with a rich chocolate brownie is no easy feat. But topped with chocolatey puffed rice and flecked with nougat, these brownies make for an irresistible teatime treat.
Get your copy of Happy Cooking here.