A new cookbook makes a wonderful gift for foodie family and friends at Christmas. Whether you're buying for a baking buff, a dinner party devotee or a superfood savant, we've rounded up a list of top festive showstoppers featuring on our Christmas wishlist this year.
A great gift for anyone wanting to make small changes to their diet to feel happier and healthier, Jamie's brilliant new book Everyday Super Food, is packed with delicious, nutritious recipes that are achievable for cooks of all levels. www.amazon.co.uk - £11.99
Whatever the occasion, food – in the making and the eating – should always be pleasurable. Simply Nigella taps into the rhythms of our cooking lives, with recipes that are uncomplicated, relaxed and yet always satisfying. A must-have book for anyone who enjoys food. www.amazon.co.uk - £12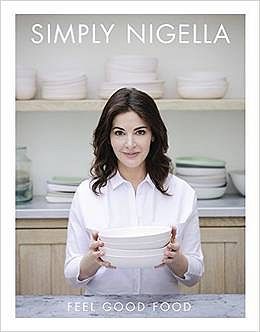 With inspiration from the mythical heart of Greece to the fruits of the Black Sea coast; from Croatian and Albanian flavours to the spices and aromas of Turkey and beyond, there is so much to love about this mouth-wateringly vibrant new cookbook from Rick Stein. www.amazon.co.uk - £11.99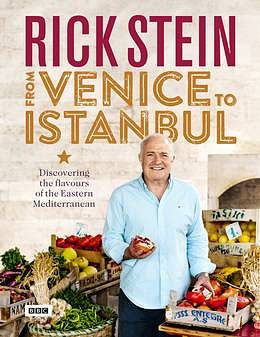 A must-have cookbook for foodies who cook to impress, the NOPI cookbook, from Ottolenghi and restaurant head chef Scully, is a collection of recipes which will inspire, challenge and delight. With its stunning gold pages and mouthwatering photography, NOPI is as wonderful to look at as it is to cook from. www.amazon.co.uk - £12.99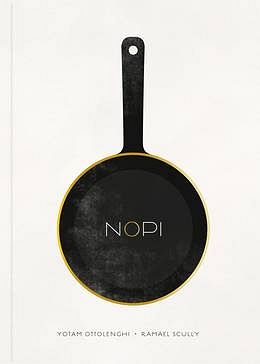 The perfect gift for experiemental foodies, each chapter of The DIY Cook is led not by recipes but 'projects': nuts-and-bolts guides to the classics in the foodie world. Constructing a cassoulet, boning and stuffing a pig's trotter, building a trifle. A fascinating read that delights any true foodie. www.amazon.co.uk - £18.75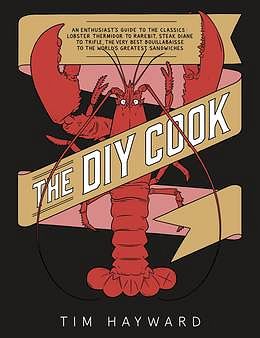 A gorgeous gift for anyone with a sweet tooth! Primrose Everyday is filled with inspirational recipes, perfect for special occassions, dinner parties or simply enjoying with a cup of afternoon tea. The book also contains delicious gluten-free recipes, including a very impressive Black Forest Cake! www.amazon.co.uk - £12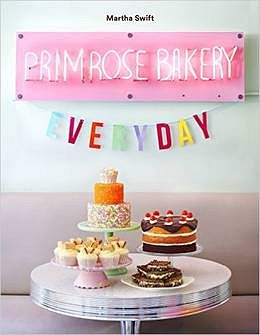 With a huge range of fresh and contemporary recipes, presented with vibrant photography and easy to follow, step-by-step instructions, Step-by-Step Desserts is the perfect gift for anyone wanting to expand their repetoir of sweet treats. Favourite recipes include Earl Grey Crème Brûlée, Peanut Butter Chocolate Fondant and Pistachio Soufflé. www.amazon.co.uk - £7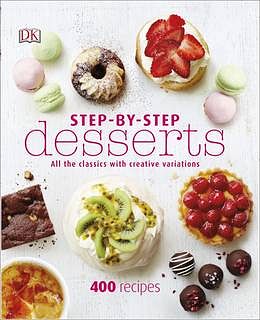 Healthy, quick and easy meal ideas for all the family. As a busy working dad, Dean Edwards is all too familiar with the never-ending challenge of getting wholesome, tasty, fuss-free meals on the table. Feelgood Family Food is packed full of delicious recipes that can be prepared during the week without spending hours in the kitchen. www.amazon.co.uk - £15.58
A wonderful gift for Italian food enthusiasts looking for authentic, impressive and out-of-the-ordinary recipes. Calabria-born Francesco Mazzei, one of the great Italian chefs working in Britain today, serves up stunning dishes, perfect for experimenting with new flavour combinations, ingredients and methods in the kitchen. www.amazon.co.uk - £19.99
No Christmas list would be complete without a classic cookbook from the nation's favourite foodie. Mary reveals the secrets of her favourite food in this gorgeous recipe collection with mouth-watering dishes including Goats Cheese and Shallot Tart, Malted Chocolate Cake and Fish Pie with Souffle Crouton Topping. www.amazon.co.uk - £12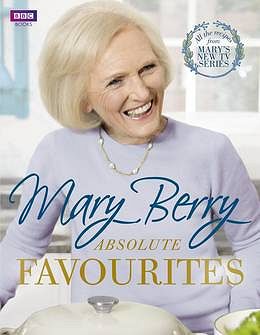 What cookbooks are you hoping to find under the tree this Christmas? Let us know on our Twitter or Facebook pages.