In 2015 we enjoyed a whole host of incredible cookbook debuts from exciting new authors including Tim Anderson, The Groundnut, Lee Watson and many more. But who are the ones to watch this year? Here are the debut cookbooks we simply can't wait to get our hands on!
Genius Gluten-Free Cookbook by Lucinda Bruce-Gardyne - January
The founder of no.1 free-from brand, Genius gluten-free, Lucinda Bruce-Gardyne, shows us lots of tasty ways to keep gluten-free eating exciting in her brilliant debut cookbook. Packed with tips, advice and knowledge gleaned from years of exhaustive research and experience Lucinda creates great-tasting food every time. With recipes well within the range of cooks of all abilities, her book adds up to an indispensable family cookbook.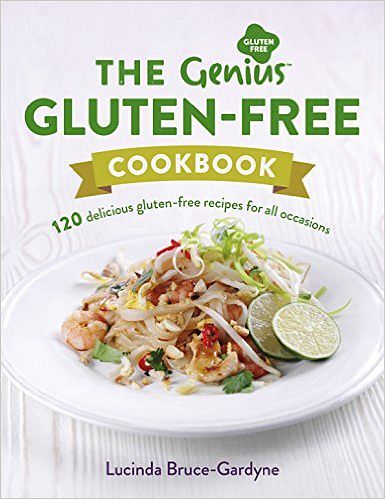 Juiceman by Andrew Cooper - January
Juicing expert Andrew Cooper kicks 2016 off with over 100 delicious recipes packed full of goodness in his debut book Juiceman. From juices to smoothies, nut milks to breakfast bowls, there's something for everyone in this brilliantly vibrant guide.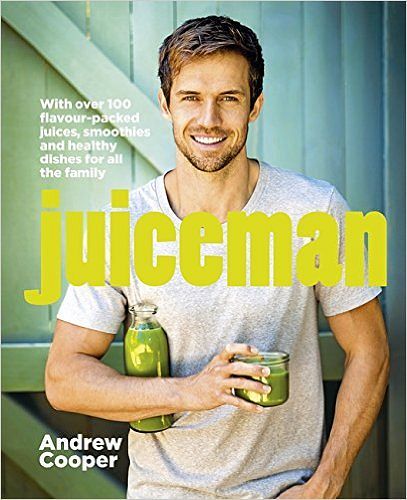 Amazing Malaysian by Norman Musa - February
Over 100 authentic Malaysian recipes – which use ingredients and substitutes you can find in any supermarket – this is the ultimate guide to cooking incredible Malaysian food at home'. 'Norman's knowledge and enthusiasm is fantastic and reflects his incredible taste in food' Tom Kerridge.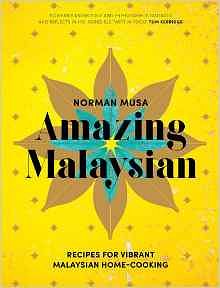 Foodie Teen by Alessandra Peters.- April
The Foodie Teen offers nutritious, delicious meals from the inspirational, award-winning teenage blogger Alessandra Peters. Alessandra's way of eating is not a fad - it's a lifestyle change which enables teens to reconnect with their bodies, take charge of their health and discover better, healthier versions of themselves. Using seasonal, locally-sourced produce, The Foodie Teen contains over 100 recipes.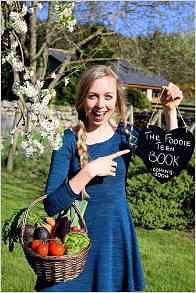 Chicken and Rice by Shu Han Lee - April
When Shu Han Lee moved from Singapore to London she was just eighteen, and homesickness inspired her to start cooking the food she remembered her mother making. A popular food blog (Mummy, I can cook!), lots of travelling and a series of pop-up food events further inspired her to develop her repertoire into other cuisines of Southeast Asia, from Thailand to the Philippines, and this book is the result.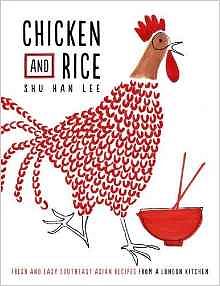 The Good Life Eatery by Shirin Kouros and Yasmine Larizadeh - April
With two successful branches in London, The Good Life Eatery is a health food sensation. Inspired by the Southern Californian healthy eating scene, Shirin Kouros and Yasmine Larizadeh decided to open a café that serves nutritious, simple and flavour-filled food in the heart of Chelsea.
Advocating honest food, they are passionate about revolutionizing how we see healthy food. There is no need to restrict your diet and make everything bland – food is to be enjoyed, and this book makes exciting, delicious and good for you recipes completely accessible, appealing and fun.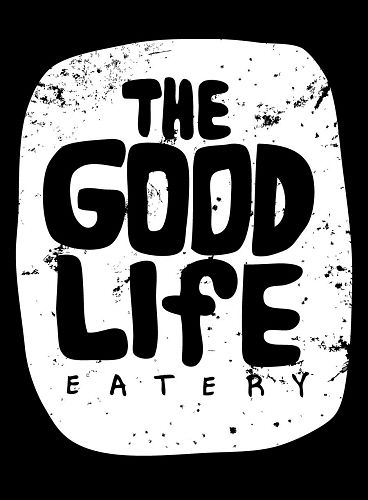 Ducksoup Cookbook by Clare Lattin and Tom Hill - April
In the heart of London's Soho is Ducksoup a tiny neighbourhood restaurant where you can eat simple plates of exactly what you want at any time of day. This exquisite but homely cookbook brings this pared back approach into you kitchen. With rave quotes from Fergus Henderson, Mark Hix and Nuno Mendes this the book to read in 2016.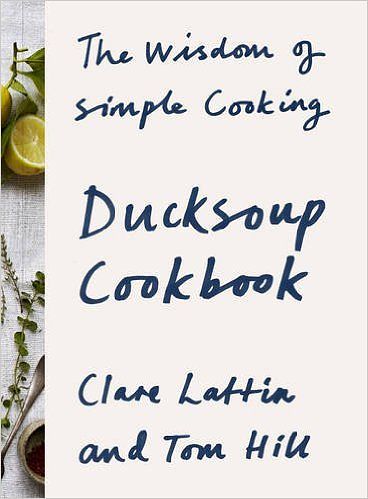 Low and Slow by Neil Rankin - May
Neil Rankin's debut cookbook, Low and Slow is a definitive guide to modern meat cookery. If you have ever cooked a steak medium-well instead of medium-rare, a chicken that ends up dry and tasteless, a stew that's tough or stringy or a rack of ribs that falls a little too much off the bone then this is the book that will make your life that little bit better.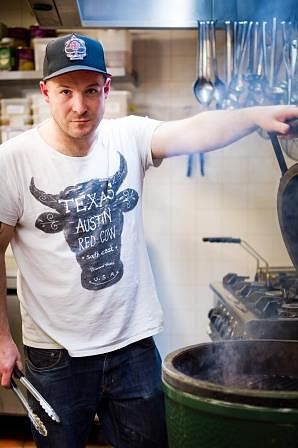 Livia's Kitchen by Olivia Wollenberg - May
A debut cookbook from food blogger Olivia Wollenberg, Livia's Kitchen combats the notion that in order to eat healthily you have to stop enjoying the sweet treats and indulgent flavours that you love. By replacing traditional baking ingredients such as flour and butter with natural alternatives like coconut oil, nuts, dates and superfood powders, this innovative cookbook offers healthier options for all of your favourite sweets and desserts. All the recipes are easy-to-follow and don't require a wealth of expensive ingredients, making the dishes accessible to all budgets and levels of skill.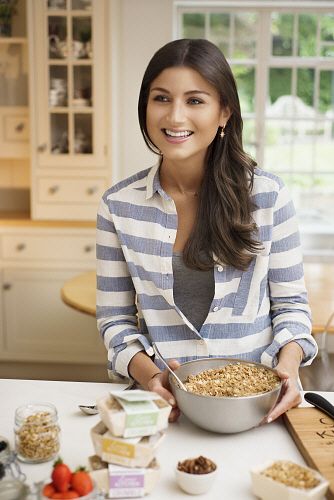 Stirring Slowly by Georgina Hayden - June
These are recipes to restore and revive. From sunny breakfast smoothies to relaxing stews this is feel-good food. Whatever your day looks like – there will be a recipe here that is just right. Georgina Hayden is the right hand woman of Jamie Oliver's food team and a rising star of food social media.