We've rounded up the most exciting cookbooks scheduled to be released in 2016 and just can't wait to get hold of each and every one of them. With new books from Amelia Freer, Hemsley + Hemsley, Felicity Cloake and many more, here's why 2016 is going to be a great year for getting in the kitchen.
Cook. Nourish. Glow by Amelia Freer - December 31st
Following the huge success of her debut cookbook, Eat. Nourish. Glow., Nutritional therapist Amelia Freer is back with over 100 nutritious, delicious and achieveable recipes. Cook. Nourish. Glow  promotes gluten, refined sugar and dairy-free eating as a way of life rather than a fad diet. Amelia believes that, with the help of her book, anybody can change their eating habits for the better and cook delicious, healthy, beautiful food.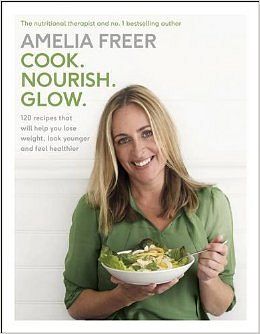 Mary Berry's Foolproof Cooking by Mary Berry - January
In this brand-new, official tie-in to Mary's much anticipated series, the nation's best-loved home cook will teach you to cook with confidence, with over 120 delicious recipes. Mary's Foolproof Cooking is packed with a variety of delicious weeknight dinners, irresistible dinner party suggestions and of course, plenty of tempting traybakes and biscuits for those with a sweet tooth.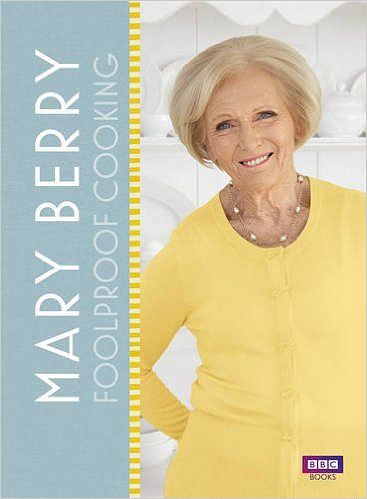 Good + Simple by Jasmine and Melissa Hemsley - February
Following the huge success of their brilliant debut book The Art of Eating Well, the Hemsley sisters are back with a gorgeous new cookbook packed with over 140 brand-new recipes. Good + Simple strips back the H+H principles of lifelong healthy eating to make eating well easy to understand and even easier to maintain. Eating well doesn't have to be complicated. In fact, it should be simple.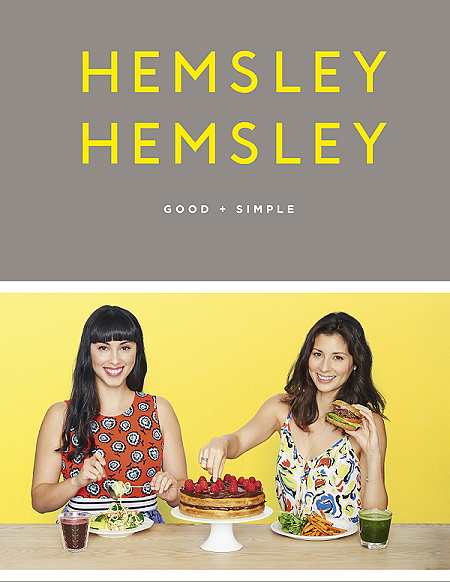 The New Vegetarian by Alice Hart - March
Wholesome, colourful, healthy – this modern vegetarian bible has over 100 recipes for tempting food which will make you feel amazing. Alice Hart is a food expert and incredible cook. 'The best vegetarian book I've ever read of cooked from – every food lover should own it' Diana Henry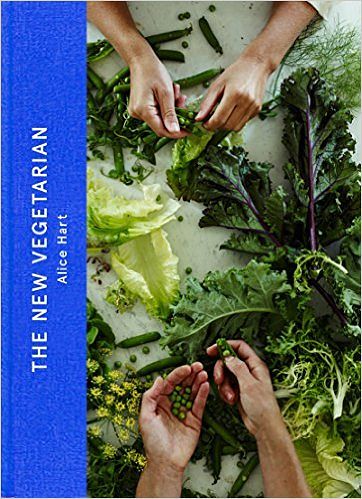 The A-Z of Eating by Felicity Cloake - April
The recipes in The A-Z of Eating are all themed around Felicity Cloake's favourite ingredients (A is for Almond, B is for Blue Cheese, C is for Caramel and so on). Each chapter opener contains a fascinating introduction to the ingredient, blending history, food science, and much more. A must for all food-lovers, from one of Britain's finest cookery writers.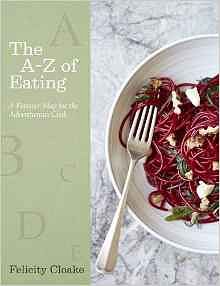 The World of the Happy Pear by David and Stephen Flynn - June
With their energy, imagination and delight in sharing their vision David and Stephen Flynn have made vegetables sexy. Whether it's seeing their formerly meat-eating Dad doing a vegetarian Sunday lunch, or coming up with new ways of feeding their children at home, or being surprised by one of their chefs suggesting a twist on an old favourite, David and Stephen are always coming up fantastic ideas to keep their food lively and interesting. The World of the Happy Pear is full of delicious, healthy and original recipes for all the family.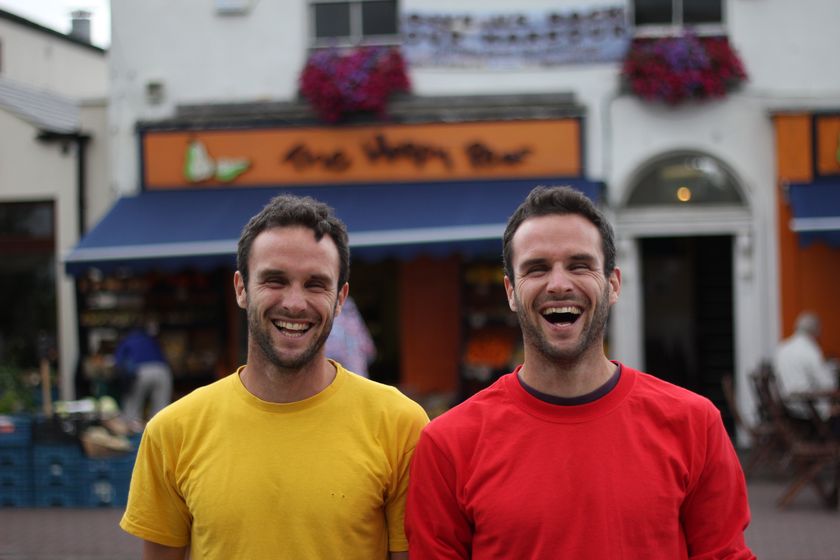 Ruby Tandoh's second book moves on from baking, bringing us over 175 recipes - sweet and savoury for every day, every budget, every taste, in a cookbook that puts your appetite first. Organized by ingredient - from lentils and pulses to citrus, fish and spice and sugar - Flavour helps you to follow your cravings, or whatever you have in the fridge, to a recipe.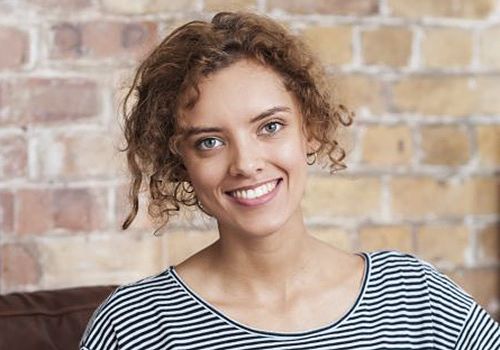 Nadiya Hussain - June
2016 will see a debut cookbook by Nadiya Hussain, the much-loved and very deserving winner of this year's Great British Bake Off. The book will be published in June 2016 and will feature both cooking and baking recipes from the mother of three. In her trademark style of fusing flavours together to create stunning results, Nadiya will offer simple family recipes such as goat's cheese and black pepper puffs, feta and dill savoury muffins and za'atar and lemon palmiers. The book will draw on Nadiya's baking skills but what will be apparent is that Nadiya isn't just a great baker, she's an amazing cook too.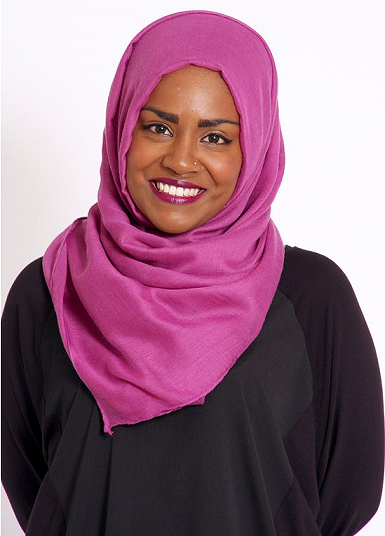 Fresh India by Meera Sodha - July
With over 500 million non-meat eaters, India is the best place for vegetarian food on this earth and previous cookbooks have barely scratched the surface. All the food in Fresh India is fresh, quick to cook and flavour-packed, with ingredients available from your local supermarket. From the best-selling author of Made in India, this book shows how easy and exciting vegetarian Indian food can be.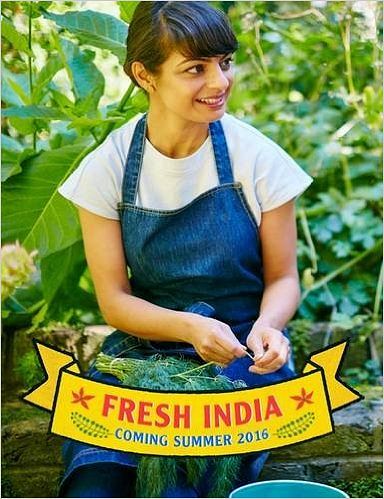 26 Grains by Alex Hely-Hutchinson - September
100 recipes using wholesome grains from oats to amaranth in everything from breakfast porridges to nourishing dinners – from a rising star of the UK food scene. This beautiful Nordic influenced book was inspired by a year Alex spent in Copenhagen where she fell in love with the concept of Hygge, or cosiness, as embodied by a warming bowlful of grains.